Mergers & Acquisitions (M&A) Activity
OptimizeRx Acquires EvinceMed, a Specialty Drug Prescription Initiation Platform
OptimizeRx, a provider of point-of-care technology solutions helping patients start and stay on therapy announced a definitive agreement to acquire the EvinceMed platform and related assets. EvinceMed is a provider in delivering end-to-end automation for specialty pharmaceutical transactions. The acquisition includes the full Market Access Management Platform supporting pharma manufacturers, hub providers and pharmacies to improve patient access, speed to therapy and activation of affordability programs.
---
Lyniate and NextGate Announce Merger Agreement
Lyniate, a leader in healthcare data interoperability, has announced a merger agreement with NextGate, a pioneer in Enterprise Master Person Index (EMPI). This strategic combination will help meet increased market demand for more advanced interoperability solutions that address data quality as well as data-sharing, furthering Lyniate's commitment to building connections for a healthier world.
---
Strategic Partnerships
MEDITECH and Google Health Partner on Integrated Solution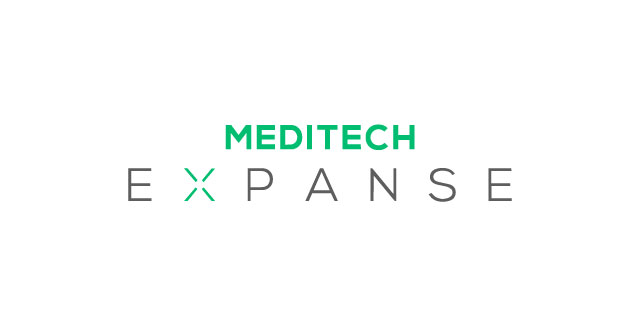 MEDITECH announced a new collaboration with Google Health that will embed Google's search and summarization capabilities within the Expanse EHR. This functionality builds upon the integrated, longitudinal record inherent in Expanse by pulling forward discrete information from legacy and disparate systems and filling gaps in information for a more holistic view of a patient's record.
---
Samsung Advances Smart Hospital Experience with New Connected TV and Mobile Digital Health Solutions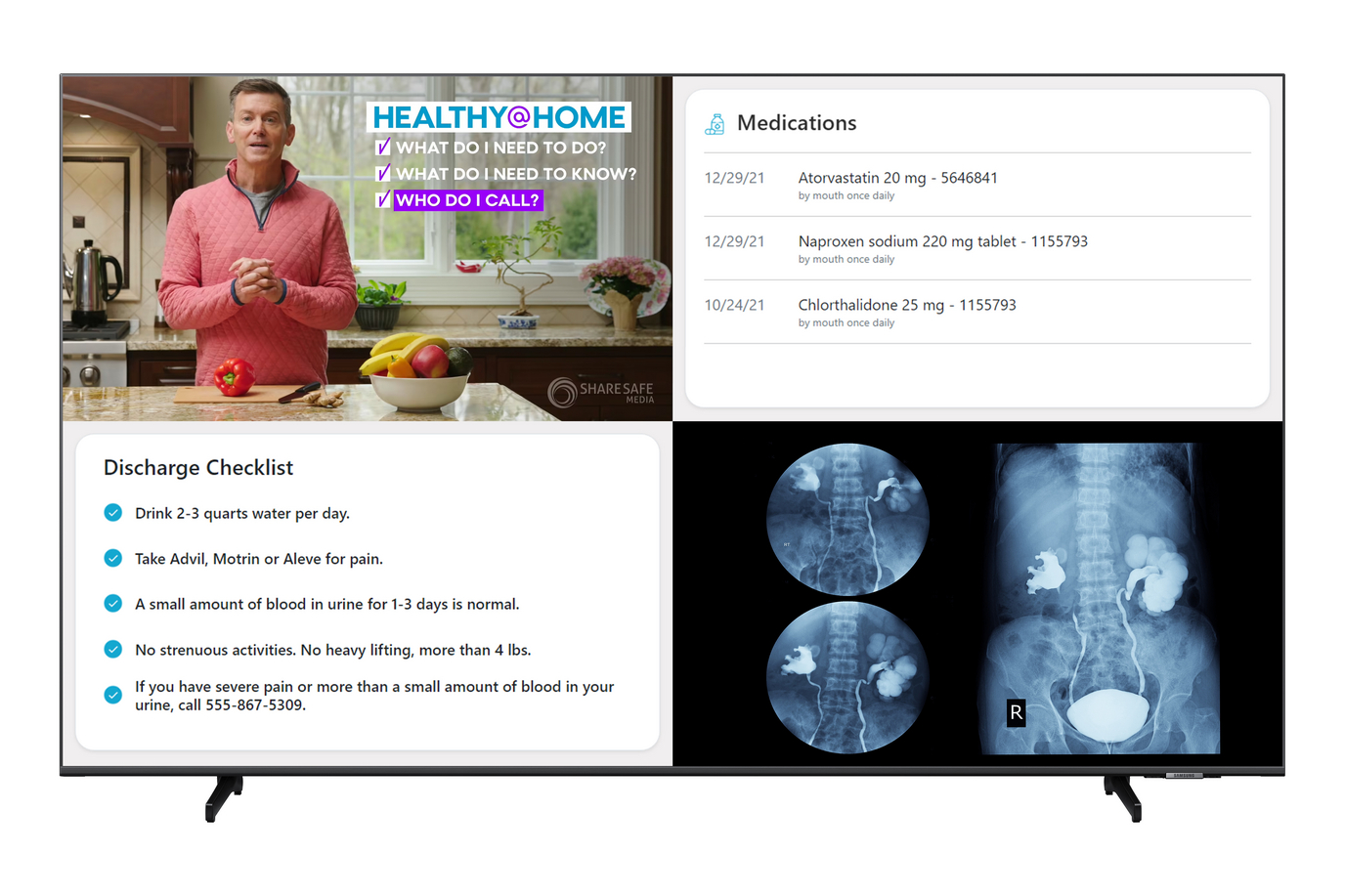 Samsung Electronics America today announced the launch of its new 4K QLED Smart Healthcare TVs (HT-Q60A Series) and its partnership with healthtech company, ShareSafe today at HIMSS. The first 4K QLED Smart Healthcare TV in the industry, Samsung's Smart Healthcare TV transforms in-room displays into easily managed, all-in-one communication hubs personalized for hospital patients and senior care residents, significantly improving collaboration, patient engagement and workflow efficiency.
Now, clinicians can seamlessly access patient electronic health records (EHRs), information and telehealth consultations in brilliant high definition via a secure wireless connection between the Samsung Smart Healthcare TV and a mobile device using ShareSafe's content casting technology.
---
Evidation, VA Collaborate to Enroll Veterans in Personalized Heart Health Program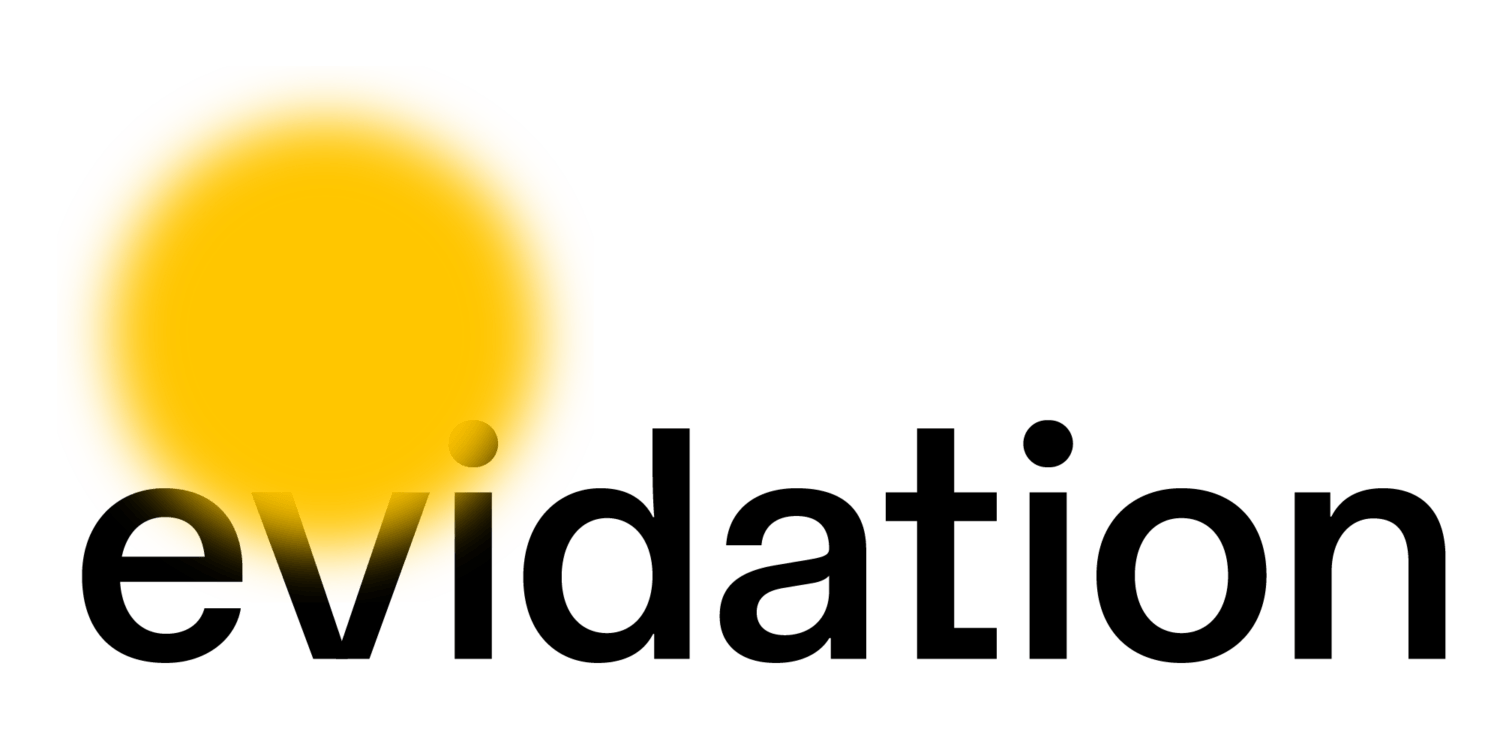 Evidation, the company enabling anyone to participate in ground-breaking health programs, launches a new program in collaboration with the VA. The program — Heart Health on Evidation — will encourage veterans to understand and engage with their cardiovascular health using their smartphones and wearables. Cardiovascular disease is the leading cause of hospitalization in the VA health care system.
Veterans who opt to participate in the program, which was co-developed with the American College of Cardiology (ACC) and is run through Evidation's app, will be able to track relevant heart health data over time, like activity, mood, symptom, and weight data, and have that data shared back with them weekly. They'll also be able to access clinically-backed educational content on topics like medication, nutrition, and stress from the ACC's CardioSmart patient program.
---
Mantra Health teams up with NAIA to provide mental health support for college athletes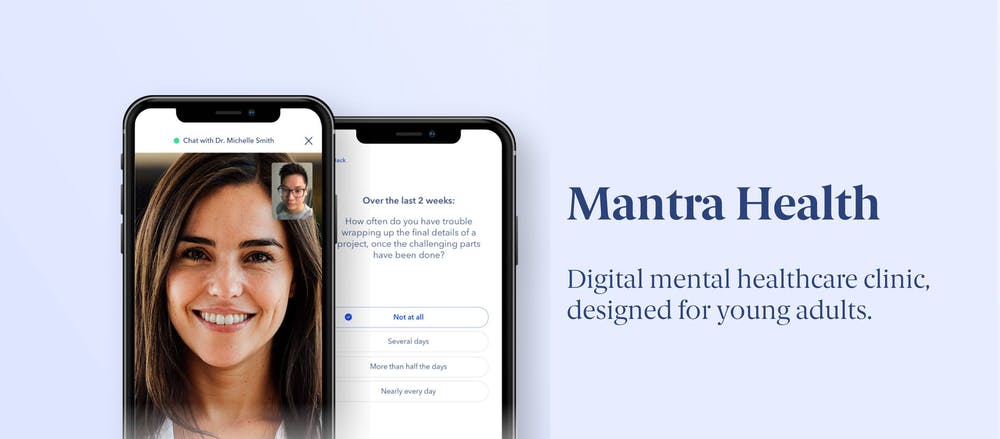 Mantra Health, the preeminent digital mental health clinic focused on young adults, has been named the official digital mental health provider for the National Association of Intercollegiate Athletics (NAIA). All 252 NAIA member institutions have the capability to expand mental health services beyond what's currently available on campuses to help student-athletes via telehealth. In addition to its ability to provide virtual care to students at the moment through its Patient Portal, Mantra's Referral Portal allows non-clinical staff on-campus, including coaches and athletics staff to refer students in need directly into care.
---
ClearDATA Partners with Keystone to Deliver Healthcare Solutions
ClearDATA announced a new partnership with Keystone Technologies, a leader in healthcare technology consulting and services. ClearDATA will also be presenting a HIMSS22 session entitled, "The Future of Connected Health: Operationalizing Privacy & Security," at the AWS Partner Podium. For Keystone, the collaboration facilitates an opportunity to drive their mission via greater market penetration.
---
Firefly Health Adds Whole-Person Digestive Care to Its Virtual Specialty Network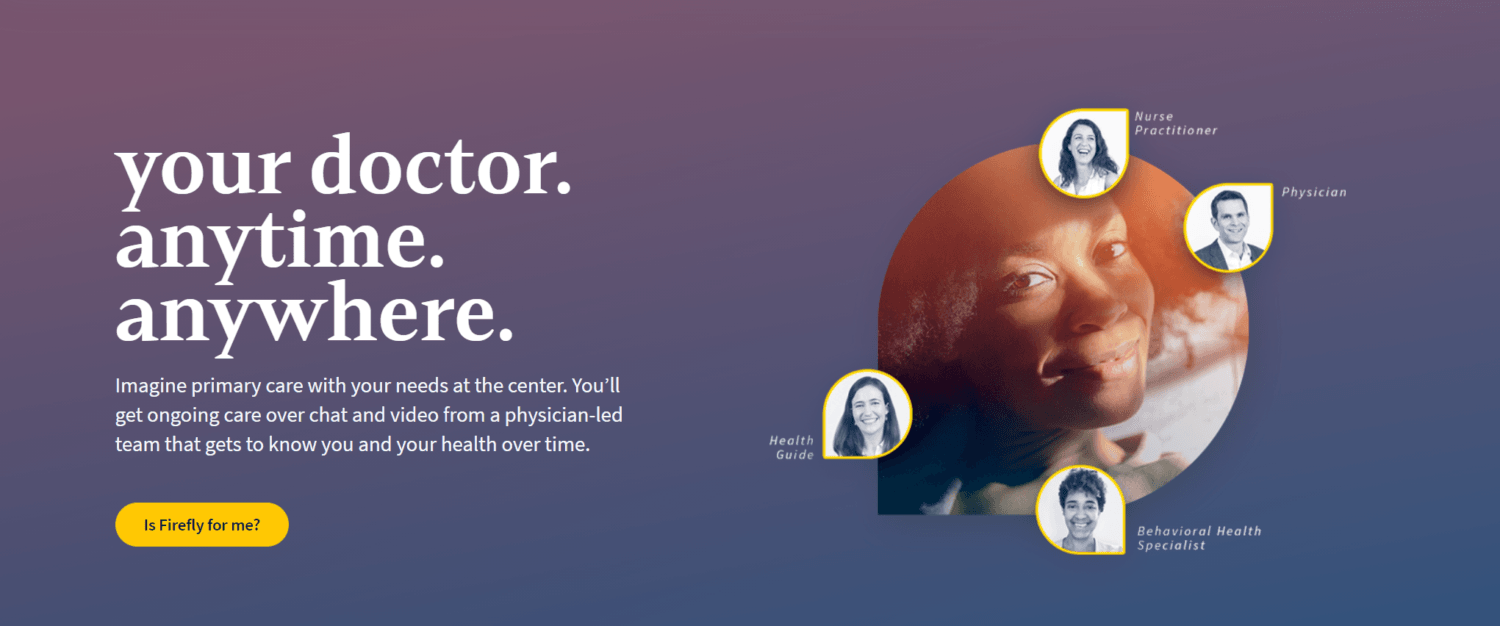 Firefly Health – a virtual-first healthcare company with a mission of delivering half-priced healthcare that's twice as good, clinically and emotionally – today named Oshi Health, the virtual specialty care company transforming gastrointestinal (GI) health outcomes and economics, as its preferred partner for digestive care.
---
Explorer Surgical Announce Newest Customer, Pega Medical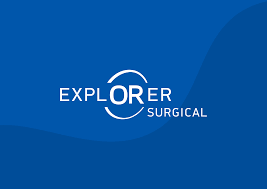 Explorer Surgical, a GHX Company, announced an expansion of its presence in the pediatric orthopedic medical device space through its newest customer, Pega Medical. In support of extending the highest quality care and the best possible outcomes to pediatric patients, this partnership provides Pega Medical's medical device reps and senior-level clinical teams with access to Explorer Surgical's digital case support platform that facilitates sharing procedural best practices remotely and real-time collaboration during live procedures.
---
Main Line Health Collaborates with Yext and Stericycle Communication Solutions
Main Line Health, a health care system in the Greater Philadelphia region, is partnering with Yext, Inc., the AI Search Company, and Stericycle Communication Solutions, specialists in patient engagement and a service of Stericycle, Inc., to enhance and streamline its search and online scheduling functions for patients by using advanced technologies. The not-for-profit Philly-based health system is using Yext's Find-a-Doc search and Stericycle's Intelligent Scheduling Solution powered by InQuicker™ to enable patients to self-serve their healthcare search and appointment booking needs through Main Line Health's website. Patients will use an AI search engine with natural language processing (NLP) to find doctors, specialties, conditions and more, and then directly in the search results be able to book an appointment through Stericycle's digital scheduling platform.
Venture Capital Funding
Woebot Health Secures $9.5M Investment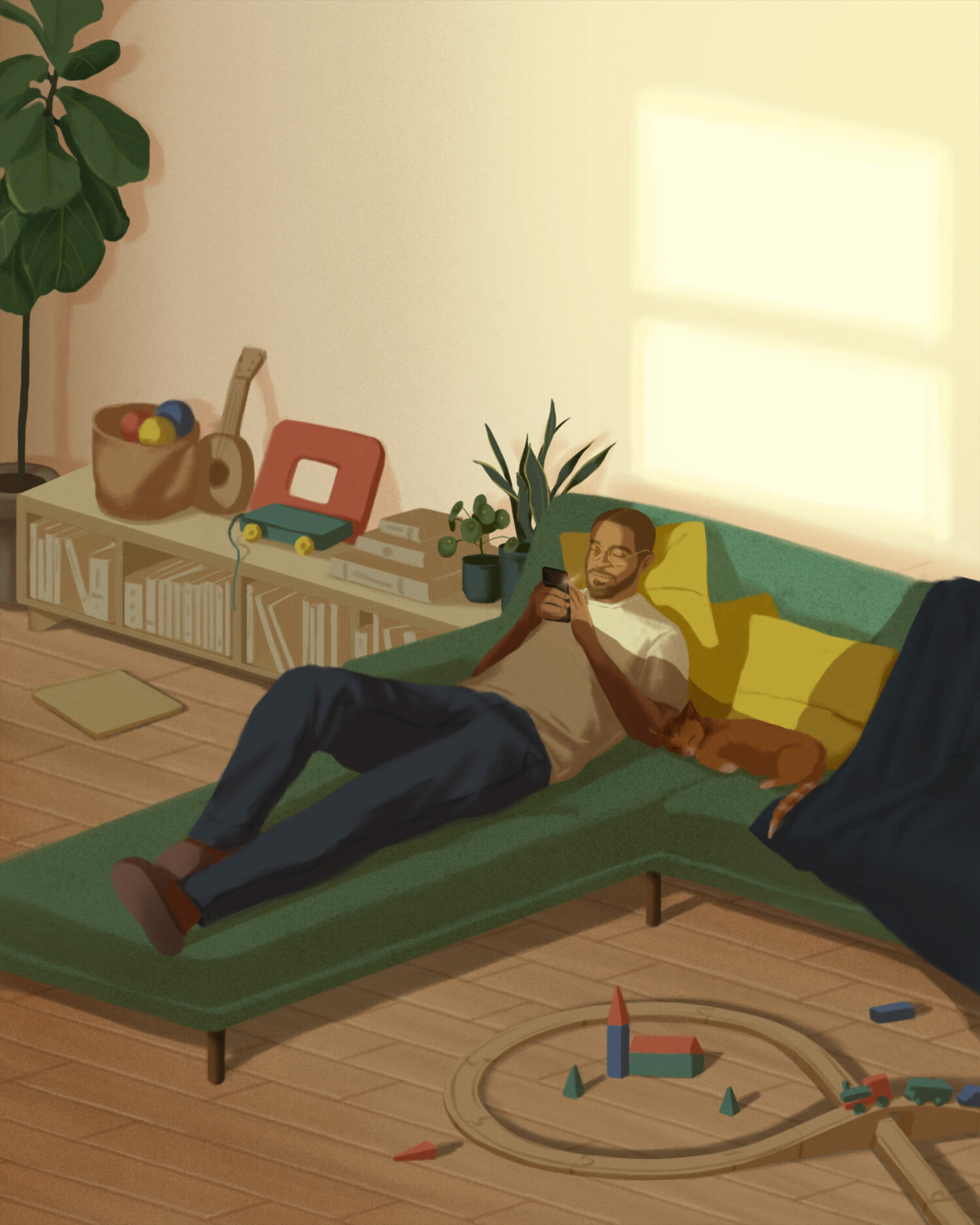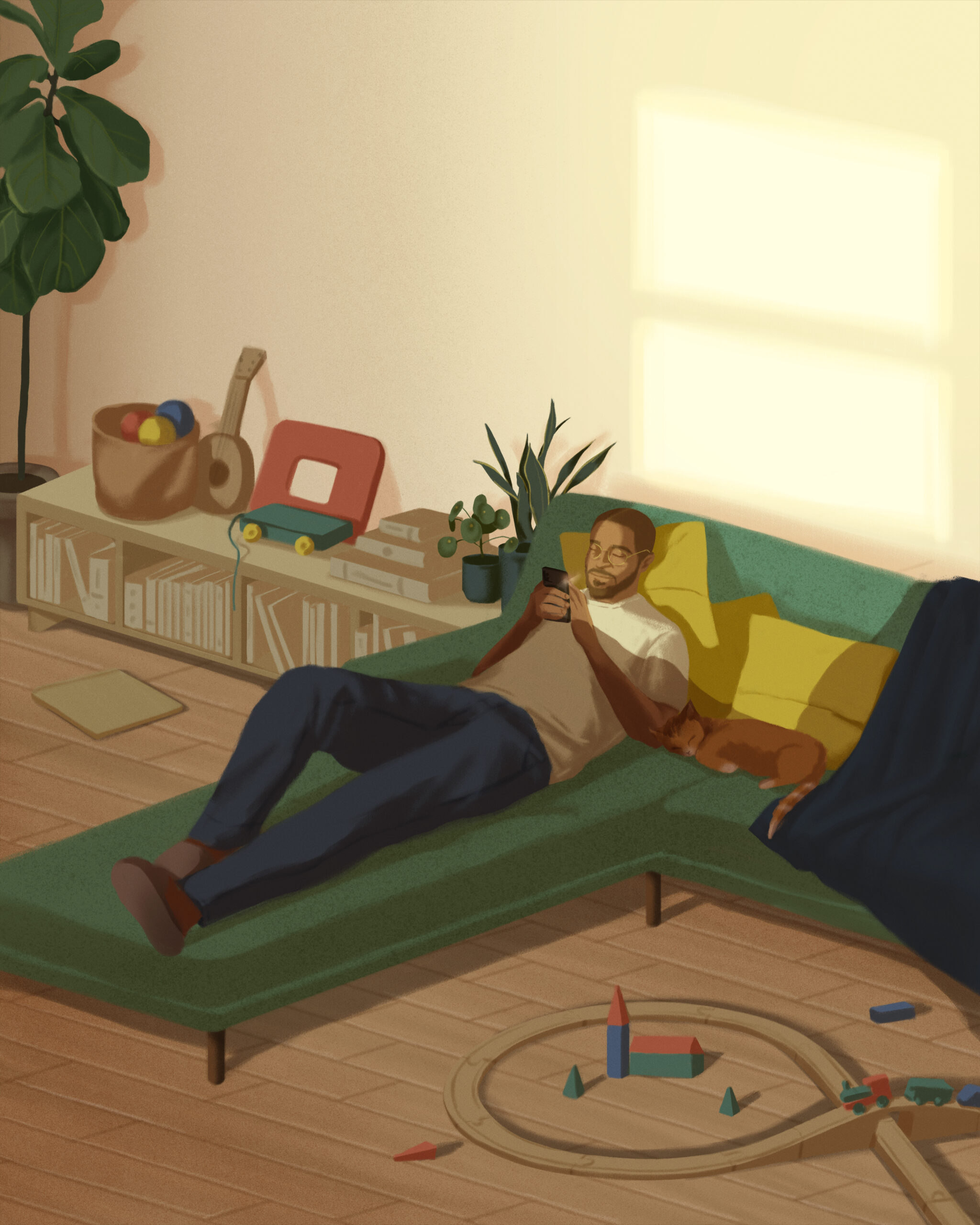 Woebot Health announced that Leaps by Bayer, the impact investment arm of Bayer AG, has made a $9.5 million strategic investment in the company to help accelerate further development of its AI-powered behavioral health platform and products. The stake in Woebot Health marks Leaps by Bayer's first investment in mental health technology, broadening a portfolio defined by a commitment to address the global need for pioneering solutions that deliver engaging and continuous care. The announcement follows Woebot Health's $90 million Series B round in 2021 and brings total investment in the company to date to $123.5 million.
---
OpenLoop Raises $8M Series A to Expand Full Stack, Whitelabel Telehealth Services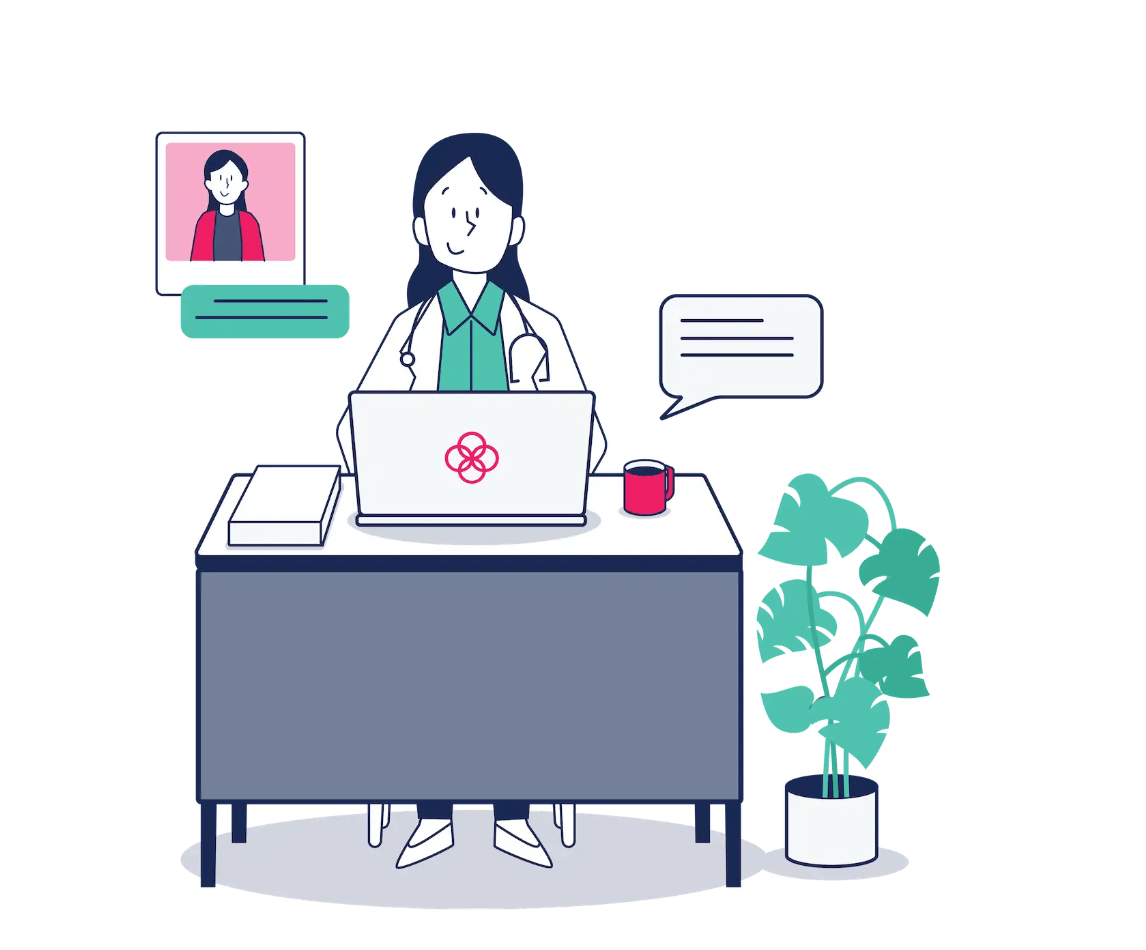 OpenLoop, a health tech leader delivering full stack clinical support to companies launching and scaling virtual care services across the nation raises Series A funding round of $8M led by SpringTide Ventures. OpenLoop, known for the quality, flexibility and breadth of services they offer to clients who are often early in their telehealth delivery journeys, will use this fresh capital to continue to expand their technology-enabled infrastructure. They will be doubling headcount and expanding their practice management and revenue cycle management arms, making OpenLoop a true "one-stop-shop" for digital health clients.
---
Behavidence Raises $4.3M to Expand AI-Driven Psychiatric & Neurological Disorders Monitoring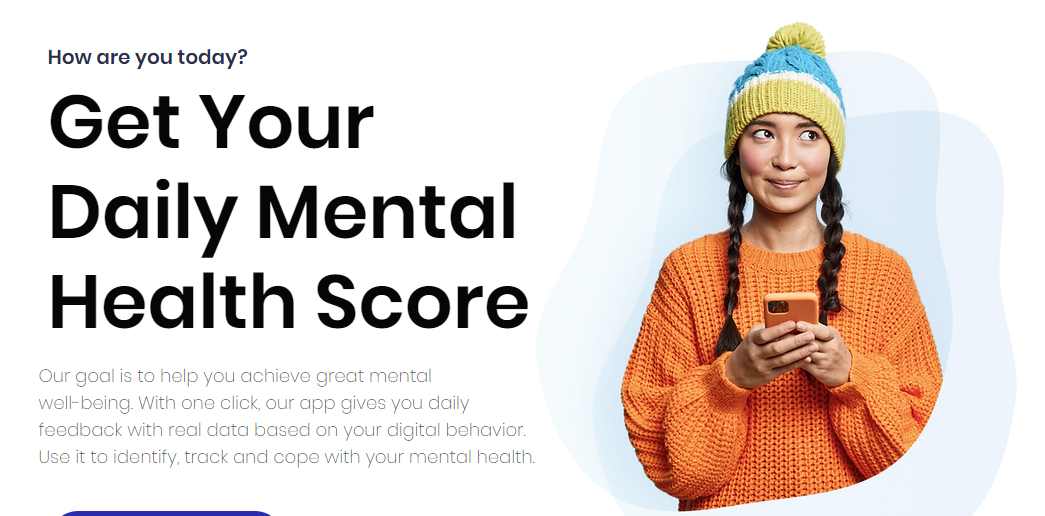 Behavidence, a leading startup company that monitors psychiatric and neurological disorders using artificial intelligence, announced a $4.3 million seed round led by Welltech Ventures, featuring Arc Impact and Longevity Ventures.
Founded in 2020, Behavidence offers multiple digital phenotyping models that can predict disorders such as depression, anxiety, ADHD and more. These digital phenotyping solutions have been adopted by health organizations, tech, commercial and government entities. The Behavidence products can be used as a measurement-based outcome to monitor employee burnout, stress, predict relapse of conditions, screening, and remote monitoring for clinical interventions and comorbid conditions.
---
Enter raises $5.7 Million Seed Funding to Build Stripe for Healthcare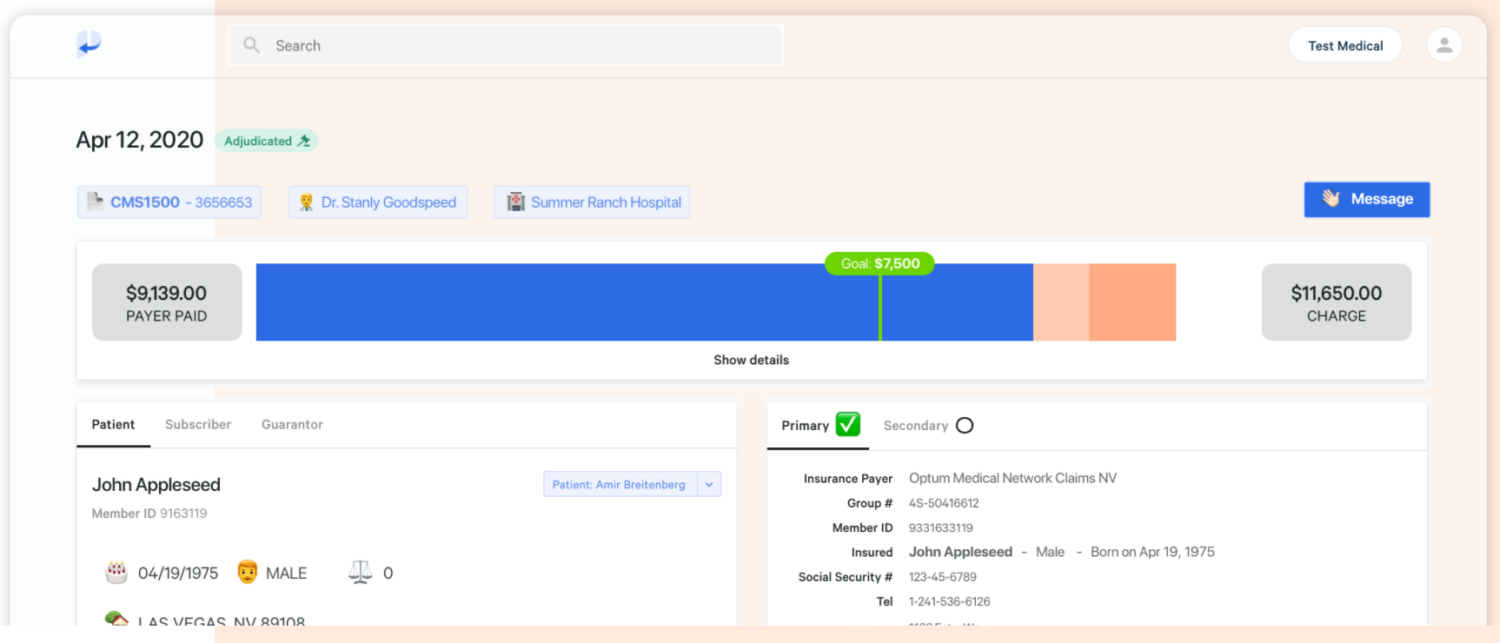 Healthcare payments platform Enter, which is on a mission to simplify that process on both sides of the transaction, has just come out of stealth mode after raising a $5.7 million seed round led by Menlo Ventures with participation from Quiet Capital, Savantus Ventures, 500, and SpringRock Ventures along with angels including Matt Roszak and Mato Peric. Enter works with more than 125 different healthcare providers and recently reached the milestone of processing $250 million in total claim value on the platform.
---
Platform Launches
Microsoft expands healthcare cloud strategy with new solutions
Microsoft announced advancements in cloud technologies for healthcare and life sciences with the general availability of Azure Health Data Services and updates to Microsoft Cloud for Healthcare.
Azure Health Data Services is purpose-built for protected health information (PHI) and brings together diverse datasets — like clinical, imaging and streaming data from medical devices — in the cloud using global interoperability standards of Fast Healthcare Interoperability Resources (FHIR®) and Digital Imaging Communications in Medicine (DICOM). Azure Health Data Services is the only generally available solution of its kind to ingest, manage and transform a combination of clinical, imaging and medtech data. While other solutions exist for clinical and imaging data, Azure Health Data Services provides the most holistic view of the patient by unifying all three types of health data.
Microsoft announced several updates and new features that further strengthen Microsoft Cloud for Healthcare. The improvements are designed to transform the healthcare journey, using AI to give full visibility into data, reduce provider administrative burden, boost productivity for care teams on the frontline, increase workflow automation that can improve quality of care, reduce clinician burnout, and deliver better care faster and at a lower cost.
Microsoft Cloud for Healthcare also introduces new features that improve clinical and operational insights, such as Text Analytics for health structuring to FHIR. Text Analytics for health enables healthcare organizations to process and extract insights from unstructured medical data. This new feature transforms unstructured clinical documents into FHIR resource bundles to accelerate insights and supercharge interoperability. Microsoft is the first cloud provider to allow customers to formalize their natural language processing output as bundles of interconnected hierarchical FHIR resources, in adherence with the U.S. Core standards.
Philips Capsule Surveillance receives 510(k) clearance
Philips Capsule Surveillance solution has received 510(k) market clearance from the U.S. Food & Drug Administration (FDA), paving the way for widespread deployment across healthcare systems in the USA. Capable of utilizing streaming data from virtually any connected medical device, the solution aggregates patient data, analyses it to generate actionable insights and alerts, and sends timely notifications to the patient's caregivers so that they can intervene before deterioration progresses further.
---
Notable Launches AI-Powered Scheduling Technology
Notable, the leading intelligent automation company for healthcare, today announced Intelligent Scheduling, the only digital solution that helps patients schedule appointments based on their desire for care or guidance from a provider, eliminating the need for phone calls. In addition to allowing for patient self-scheduling, Intelligent Scheduling proactively and automatically reaches out to patients throughout their care journey to ensure appropriate appointments are scheduled.
---
BioIntelliSense Launches New BioButton® Rechargeable Wearable Device
BioIntelliSense, a continuous health monitoring and clinical intelligence company, expands its commitment to creating a new standard of remote patient care with the commercial launch of its medical grade BioButton® Rechargeable wearable device. The new BioButton Rechargeable device allows for continuous multi-parameter monitoring of a broad range of 20+ vital signs and physiologic biometrics for up to 30 days on a single charge, based on configuration. The device's comprehensive set of leading indicators allows for the early identification and detection of adverse trends to improve patient monitoring safety and efficacy from in the hospital to the home.
---
Adobe Experience Cloud for Healthcare Launches
Adobe announced the general availability of Adobe Experience Cloud for Healthcare, a solution that empowers healthcare enterprises to deliver seamless customer journeys with personalized and secure digital experiences. Adobe Experience Cloud for Healthcare enables healthcare and life science companies to activate robust health and behavioral insights that shape everything from member acquisition, retention and connected health. Unlocking capabilities across the health and life science industries for healthcare providers, insurance companies and pharmacies, these innovations will reshape how patients interact with their health.
---
Theator Partners with the Canadian Association of General Surgeons to Launch Surgical Intelligence-Based Coaching Program
Theator, the first-of-its-kind Surgical Intelligence Platform, announced its partnership with Canadian Association of General Surgeons (CAGS) to improve standards of care by infusing Surgical Intelligence, a new category of healthtech created by Theator, into their surgical coaching program. The partnership is an effort to reimagine an outdated apprenticeship model in surgical training. Mentors and mentees will use Theator's Surgical Intelligence Platform to analyze video footage captured in the operating room and offer actionable insights for performance improvement, ultimately leading to a new gold standard in surgical care.
---
FDB Launches FDB Vela
FDB (First Databank), which is based in South San Francisco and owned by Hearst Health, announced at HIMSS this morning the launch of the country's second eprescribing network, FDB Vela. For the past 15 years, the country has been served by only one eprescribing network (Surescripts).
---
DeliverHealth Announces Partner Program Launch
DeliverHealth, a global provider of technology-enabled solutions for hospitals, health systems, and group practices, today announced the formal launch of its partner program. The program supports strategic partners in growing sales domestically and internationally, and enables healthcare organizations to achieve true healthcare transformation and innovation – improving patient outcomes and reducing overall costs.
---
eVisit and Infermedica Collaborate to Add Triaging API to Virtual Care Platform
eVisit partners with Infermedica, a health AI company that improves the symptom assessment and triaging processes, that will embed Infermedica API into eVisit's Virtual Care Platform. The move will enhance the efficiency of telehealth providers by enabling front-end, early symptom assessment to help guide patients to the right care at the right place.
---
Synaptiq Launches CLABSI Machine Vision Pilot Program for Hospitals Integrating Microsoft Cloud for Healthcare
Synaptiq has launched a machine vision pilot program to help improve speed of care, patient outcomes, and reduce preventable deaths from hospital-borne Central Line-Associated Bloodstream Infections. The pilot program integrates Microsoft Cloud for Healthcare and will commence in Spring 2022 and run 3-6 months.
Central Line placement is a common procedure in a hospital intensive care unit with lifesaving applications. However, it is not risk-free: a Central Line-Associated Bloodstream Infection (CLABSI) occurs when bacteria or other harmful agents enter the bloodstream through a Central Line.