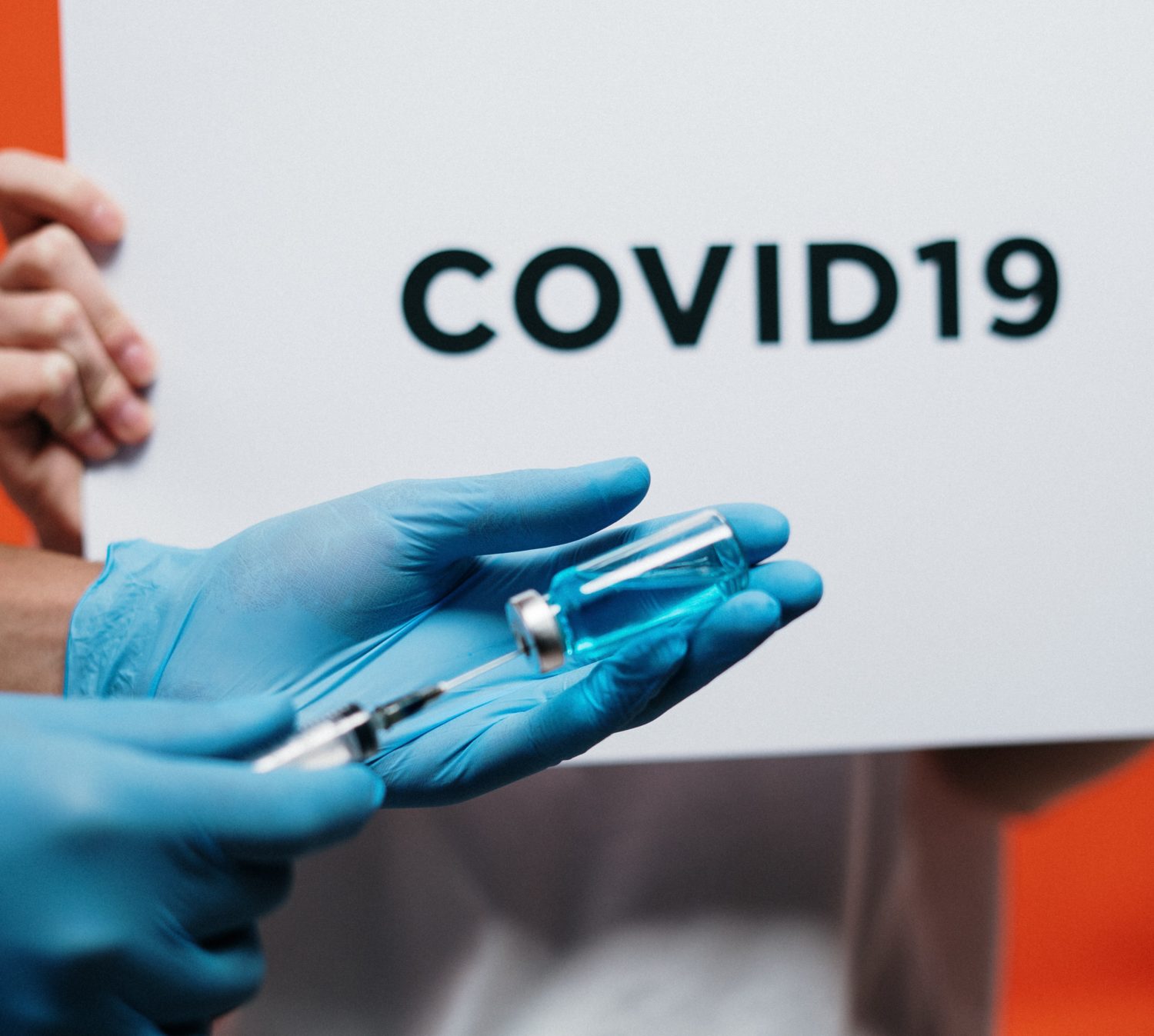 An in-depth look at twelve recently released COVID-19 vaccine management solutions as COVID-19 vaccines are being distributed nationwide.
1. Microsoft
Microsoft launches a COVID-19 vaccine management platform with partners Accenture and Avanade, EY, and Mazik Global to help government and healthcare customers provide fair and equitable vaccine distribution, administration, and monitoring of vaccine delivery.
Microsoft Consulting Services (MCS) has deployed over 230 emergency COVID-19 response missions globally since the pandemic began in March, including recent engagements to ensure the equitable, secure, and efficient distribution of the COVID-19 vaccine.
2. Salesforce
Salesforce launched Work.com for Vaccines that will help governments and healthcare organizations more safely and efficiently manage vaccine programs at scale. With Work.com for Vaccines, customers will be able to design, build, integrate, and manage their vaccine programs end-to-end, with a platform that is trusted, flexible, and can be deployed quickly. Key features include a public health command center, vaccine inventory management, vaccination appointment scheduling, clinical vaccine administration, vaccine outcome monitoring, and public health notifications.
3. Accenture
Accenture recently rolled out a comprehensive vaccine management solution to help government and healthcare organizations rapidly and effectively plan and develop COVID-19 vaccination programs and related distribution and communication initiatives. Expanding on Accenture's contact tracing capability that leverages Salesforce's manual contact tracing solution, the platform is rapidly deployable and designed to securely track a resident's vaccination journey, from registration and appointment scheduling to final vaccine administration and symptom follow-ups.
4. VigiLanz
VigiLanz, a clinical surveillance company launched their new mass vaccination support software, VigiLanz Vaccinate provides end-to-end management of the entire vaccination process, enabling hospitals to maximize the success of mass vaccination events for healthcare workers. VigiLanz Vaccinate streamlines vaccine administration and management by making it easy for staff to register and provide consent while automating workflows for program administrators. Its real-time insights into volume needs to reduce vaccine waste, while analytics give visibility into vaccination and immunity rates at the individual, department, hospital, and system-level.
5. BioIntelliSense
UCHealth recently deployed BioIntelliSense BioButton™ Vaccine Monitoring Solution, an FDA-cleared medical-grade wearable for continuous vital sign monitoring for up to 90-days (based on configuration) to healthcare workers receiving COVID-19 vaccine UCHealth's staff and providers will wear the BioButton device for two days prior and seven days following a COVID-19 vaccine dose to detect potential adverse vital sign trends. Together with a daily vaccination health survey and data insights, the wearer may be alerted of signs and symptoms to guide appropriate follow-up actions and further medical management.
6. VaxAtlas
VaxAtlas launches a digital platform to support the COVID-19 vaccination process making it easy for anyone to schedule and manage their vaccinations. Through a comprehensive suite of on-demand tools, VaxAtlas manages the process of getting COVID vaccinations from beginning to end.
The platform provides access to a national certified pharmacy network for local appointment scheduling, recall alerts, second dose reminders, as well as QR clearance passes for vaccine validation. VaxAtlas alleviates the complexity associated with vaccine logistics and helps to get people back to work and back to living their lives.
7. DocASAP
DocASAP launches COVID-19 Vaccination Coordination Solution to help healthcare providers and payers meet the urgent demand for vaccinating the nation. DocASAP's COVID-19 Vaccination Coordination Solution will help providers and payers guide people through the vaccination process with pre-appointment engagement, online appointment scheduling and reminders, and post-appointment wellness tracking.
This will help reduce the burden on staff and call centers to manage the sheer volume and complexity of these appointments, and better coordinate the influx so providers can effectively deliver the needed care. DocASAP will support the phased approach to rolling out vaccinations, beginning with front-line healthcare staff.
8. Allied Identity
Allied Identity announced the launch of Vaxtrac, comprehensive vaccination management and credentialing platform designed to aid in the local, national and international response to COVID-19 and other communicable diseases. Vaxtrac uses SICPA's proprietary CERTUS™ service in order to ensure the security of vaccination records and credentials.
9. Net Health
Net Health has developed a proprietary web-based Mobile Immunization Tracking platform to more efficiently manage on-site immunizations. To ensure compliance, Net Health's Mobile Immunization Tracking platform tracks verification and enables employee consent forms to be electronically recorded. Immunization data and the Vaccine Information Sheet (VIS) are pulled directly from the Centers for Disease Control (CDC) database and fields are auto-populated so clinicians do not have to manually enter data. This ensures information in the employee record is accurate and saves time as the clinician moves from one employee to the next.
10. Traction on Demand
Vancouver tech company, Traction on Demand, has developed a COVID-19 Vaccine Clinic Accelerator. The accelerator helps health authorities track all the critical details of their clinics including type, location, staff members, and cold storage units available on-site and applies CDC's COVID-19 Temporary Clinic Best Practices to a Salesforce-based mobile app, providing organizations with a digitized CDC checklist, auditable clinic administration including a permanent auditable record of all vaccination clinics an organization holds, critical risk identification, and shift tracking.
11. MTX Group
MTX Group launches a comprehensive end-to-end COVID-19 vaccine administration, management, and distribution Solution for state and local public health agencies built on Salesforce. The MTX vaccine management solution brings together the various components of a COVID-19 vaccination program, including vaccine administration and inventory management. MTX also works with public health departments to identify necessary steps to promote vaccination adoption within a community. The vaccine management solution is secure, portable, interoperable, and provides data-driven vaccination program management capabilities.
12. Infosys
The Infosys Vaccination Management (IVM) Salesforce Solution is an end-to-end offering for automating tasks, integrating data sources, and delivering a seamless vaccination program that offers supply chain visibility and future demand forecasting. Disparate systems won't work for this unprecedented health crisis.
13. Phresia
Phresia provides an end-to-end COVID-19 vaccine management solution for outreach, intake, reminder, and recall tools to increase vaccine uptake. Key features include communicating with patients about vaccine availability, send appointment reminders and boost recall, manage your waitlist, automate patient intake for vaccine visits, including consents, questionnaires, and patient education, and screen patients for vaccine hesitancy and maximize uptake by delivering personalized messaging based on those survey results.
14. Cerner
Cerner is making it's Mass Vaccination software available to clients to supplement rapid vaccination of frontline staff and patients at hospitals around the world without sacrificing safety checks or administration documentation. The Mass Vaccination solution helps clinicians register patients, identify needed vaccines, administer vaccines, and record vaccination. The new solution gives clinicians the relevant information from the electronic health record (EHR), helping to streamline the process to screen for and administer vaccines while flagging important information like drug and allergy interaction
---
15. Xcelrate UDI
Healthtech company Xcelrate UDI has introduced a new module to their barcode scanning application: UDIVitals. The app connects all 13 data points from the FDA and captures UDI details, tracks vaccine location, temperature details, waste of vaccines, and more.
16. MEDITECH
MEDITECH launches Quick Vaccine solution, enabling healthcare organizations the speed and mobility to distribute the vaccine at high-volume locations, including pop-up inoculation sites. And, since the solution leverages integration within the MEDITECH Immunization Interface, it automatically transmits vital vaccine data to state immunization information systems.
17. Notable Health
Notable Health extends its platform capabilities to support automating COVID-19 vaccine administration workflows. Health systems can now use Notable to automatically identify eligible patients and educate them on how to receive the vaccine. This enables health systems to support more rapid administration of vaccines to their patient population.
18. Twistle
Twistle has released a HIPAA-complaint COVID-19 vaccine administration pathways that are fully configurable to incorporate state-specific vaccine policies and a healthcare organization's delivery plan. The pathway is now live at two large health systems in the western United States, including HonorHealth.
19. Cipher Health
CipherHealth has announced its COVID-19 Vaccine Communications solutions, a bundle of proven communications and outreach solutions specifically designed to help healthcare organizations keep their patient population informed and educated on the rollout of vaccines in their communities amid rapid change.
20. Jvion
Jvion, a leader in clinical artificial intelligence (AI) has launched its COVID Vaccination Prioritization Index (VPI). The VPI helps guide the distribution of COVID-19 vaccines during subsequent phases of community vaccination efforts. The VPI will be applied in two ways. The first is an update to Jvion's COVID Community Vulnerability Map, initially released last spring, that indexes communities by their priority level for vaccination, based on CDC guidelines and socioeconomic vulnerability. Jvion can also add the index to its COVID Patient Vulnerability Lists for new and existing customers.
21. ZocDoc
ZocDoc introduces Zocdoc Vaccine Scheduler, a new, free service that helps care organizations stage and schedule their employees' COVID-19 vaccinations. Leveraging its distinctive healthcare booking technology and 13 years of optimizing appointment inventory to accelerate access to care, Any large care organization can sign up to use Zocdoc Vaccine Scheduler, free-of-charge, whether they are an existing Zocdoc client or not.
22. Everbridge
West Virginia has selected Boston's Everbridge Inc. to provide an online vaccine scheduling system for the state's entire population. Nationally, Everbridge's critical event management (CEM) platform is playing a growing role in alleviating distribution threats by providing critical communication and logistics technologies to government agencies, corporations, healthcare providers, and schools involved in the roll-out.
23. Orbita
Orbita's COVID-19 vaccine clinical program provides healthcare organizations with a streamlined approach to automate inbound and outbound patient communications about the vaccine through conversational chat and voice-powered self-service tools. Built on Orbita's Digital Front Door platform, the COVID-19 vaccine clinical program can be deployed as a standalone campaign or integrated into Orbita's Digital Front Door solution to improve patient access and experience.
24. Talkdesk
The Talkdesk Vaccine Administration Solution is an end-to-end solution for delivering great customer experiences that streamlines the customer service process for providers and pharmacies administering the COVID-19 vaccine. With Talkdesk, providers and pharmacies can simplify and accelerate patient access to the vaccine.
25. WinWire
WinWire Technologies launched its Vaccine Management solution built on Azure. Healthcare organizations need to create new business processes to deliver vaccines to patients. The WinWire solution enables them to efficiently develop and manage vaccine programs at scale, speeding up vaccine delivery. The end-to-end solution handles an extensive continuum of vaccine front office and back office management functions, including citizen registration, vaccine administration, demand forecasting, adverse reaction tracking, and reporting.
26. hims.ai
hims.ai rolls out no-code COVID-19 vaccine administration, tracking, and reporting apps to help hospitals and health care providers. Using AI and automation technology, hims.ai offers a range of pre-built apps that track patients through their vaccine journey, inform them if they qualify, send second-dose reminders and facilitate sharing of vaccination data with government agencies. These apps can be deployed within a week.
27. Google
Google Cloud launches Intelligent Vaccine Impact Solution, a set of core solutions to help regional and local governments deliver successful COVID-19 public health strategies, ranging from vaccine information and scheduling to distribution and analytics, to forecasting and modeling COVID-19 cases, and more.
28. Othena
Othena is a highly-secure (digitally encrypted and HIPAA compliant) app that matches consumers with vaccine providers, sets up appointments, and guides consumers before, during, and after their vaccination. In addition to making an appointment for their primary vaccine, Othena will ensure consumers receive the correct second dose at the correct time.
29. TrackMyVaccine
TrackMy Vaccines Is a full end to end COVID-19 vaccine management solution, from Inventory Management, Scheduling and Point of Administration Vaccine capture, through to reporting patient adverse events and dosing reminders, with the ability to directly launch telehealth visits (leading to revenue reimbursement increase), and offers complete 3rd party billing integration and processing – all wrapped with being built on the AWS Cloud and BlockChain.
30. Lumeon
Lumeon's COVID-19 vaccine management solution enables providers to comprehensively manage their vaccination campaigns by automating outreach to patients via SMS and email and providing them with a link to self-schedule appointments at their preferred clinic.
The platform continues to digitally educate and remind the patient to reduce no-shows, as well as monitoring side-effects, alleviating the burden on healthcare workers by orchestrating the vaccination campaign.
31. Buoy Health
Buoy Health's behavioral science-informed vaccine tool guides employers and employees through the next phase of the COVID-19 pandemic. Buoy's vaccine tool and reporting dashboard was built, and will continue to evolve alongside updated guidelines from the FDA and CDC, with extensive insight and direction from the industry-leading behavioral scientists and bioethicists that make up Buoy's Back With Care Advisory Board.
32. Lumedic
Lumedic has launched a first-of-its-kind commercial technology to offer digital vaccine cards to patients receiving COVID-19 vaccinations at sites affiliated with Providence, one of the nation's largest health systems. Through the app, patients can request their digital vaccination be delivered securely to their mobile device and then choose to authorize sharing it with businesses of their choice. A simple green checkmark alerts businesses that the individual has been vaccinated, with no transfer of any other personal health information. The technology is optional for patients and health care systems and offers a secure alternative to paper cards.
33. Solv
Solv for Vaccines is a scalable scheduling and logistics solution that enables hospitals, urgent care clinics and public health organizations to power high volume COVID-19 vaccination sites in every community across the country..
Solv for Vaccines is easy-to-use for patients, regardless of their technical abilities. Patients can schedule and confirm an appointment online in less than a minute, without logging in or filling out long forms. With the Solv for Vaccines call center dashboard, organizations can easily schedule patients over the phone, extending their community reach. Solv's cloud-based solution is easy to configure and deploy quickly, so healthcare providers can get up and running in less than one week. Solv deploys new vaccination sites daily as more and more organizations discover the need to upgrade their logistics to meet the complex workflow and consumer demand for the COVID vaccine.
34. Kryon
Kryon launches a new, off-the-shelf bot, V-Bot that accelerates and streamlines the scheduling of hundreds of thousands of patient appointments to receive the two-shot vaccine for COVID-19. Clalit Health Services, the largest healthcare maintenance organization (HMO) in Israel, has already used the Kryon V-Bot to schedule more than 100,000 vaccine appointments per day. Israel leads the world in COVID vaccinations and having already vaccinated 30% of its eight million citizens.
35. Pomelo Health
Pomelo Health's COVID-19 vaccine management solution is an end-to-end immunization solution to facilitate scheduling, patient intake and follow-ups. Aimed at streamlining vaccine distribution, the software has quickly been adopted by private clinics, hospitals, and government entities in both Canada and the United States. With essential features tools like multi-booking, automated reminders and secure two-way communication, providers, pharmacists and clinicians alike can optimize vaccine adherence and full immunization by automating the process, all while respecting social distancing guidelines and providing a simple and complete solution to patients.
36. Praktice AI
Praktice AI, the AI-powered Digital care navigation company, released the COVID-19 vaccine care navigation tool in December 2020, to help health systems autonomously navigate vaccine seekers through eligibility checks, appointment booking, and post-vaccination support, 24×7. The solution is deployed at various Community care centers, health systems, and physician groups, freeing up the care teams by automating 80% of these pathways through AI.
37. GYANT
GYANT, the AI-powered virtual assistant company has deployed its white-labeled vaccine care navigation tool, GYANT Vaccine solution offers support for each step of the patient journey, from initial inquiry to post-vaccination follow-up. The solution anticipates and captures vaccine demand, helping health systems to pre-qualify individuals and facilitate deployment in direct alignment with phased or prioritized availability. GYANT Vaccine is available 24/7, to relieve the burden of administrative staff, simplify the research and appointment scheduling for consumers, and keep patients safe.
38. Applied Health Analytics
Applied Health Analytics has launched bMetrix™ COVID-19 Vaccine Inoculation Management, Member Communication and Reporting Solution, a standalone application developed to streamline the tracking and reporting of the COVID-19 vaccine distribution, mitigating challenges that can lead to errors in dosage registration, data collection and reporting. The product is a modified version of the company's influenza vaccine platform used by numerous hospitals and health systems for 12 years. The bMetrix COVID product meets state and federal requirements for the reporting of COVID vaccine data.
39. BurstIQ
BurstIQ, a provider of blockchain-based data solutions for the healthcare industry announced that their proprietary blockchain-enabled network will help streamline COVID-19 testing, vaccine administration, and tracking. In addition, BurstIQ has partnered with a consortium of other technology and solution providers, including TrackMy Solutions, to power a comprehensive solution that tracks vaccines all the way through the supply chain to the individual patient, helping states, counties, and companies simplify the many moving parts of a mass vaccination program.
40. Booz Allen
Booz Allen Hamilton launches its COVID-19 Vaccination Workforce Simulator, a free planning tool for local health districts to estimate how many healthcare workers they need to administer vaccines to everyone in their community. Users will be able to input different scenarios and region-specific conditions to estimate the clinical and clerical workforce required to help officials plan vaccine distribution.
Booz Allen successfully developed and shared the tool to help several states estimate their workforce staffing needs pro bono, and the company is now publishing it on its website and offering it free of charge to any state or local government.
41. Vocalis Health
Vocalis Health has developed a hyper-rapid COVID screening tool, VocalisCheck, based on AI-guided vocal analysis, yesterday shared the results of a 2,000-participant study conducted in collaboration with the Municipal Corporation of Greater Mumbai (MCGM) at their NESCO COVID-19 Center.
VocalisCheck achieved an accuracy of 81.2% in identifying COVID infection based on voice samples in the validation phase of the study. VocalisCheck also received the CE-mark, making it the first device with CE-mark approval for its medical intended use of screening for COVID-19.
42. AdhereHealth
AdhereHealth has launched its High-Risk Patient COVID-19 Vaccine Accelerator. The outbound, data-driven tele-pharmacy solution helps governments, health plans and providers facilitate COVID-19 vaccinations for vulnerable populations by addressing social determinants of health (SDOH), such as health literacy, transportation, and chronic condition medication access, as well as increasing vaccination clinics or in-home services.
Built within the Adhere™ Platform's Optimize™ solution, the High-Risk Patient COVID-19 Accelerator uses a combination of innovative technology that enables AdhereHealth's nationwide team of licensed clinicians. By proactively identifying the most vulnerable populations, overcoming SDOH issues and connecting them with vaccine services, the solution directly supports Americans at highest risk.
---