As we close out the year, we asked several healthcare executives to share their predictions and trends for 2021.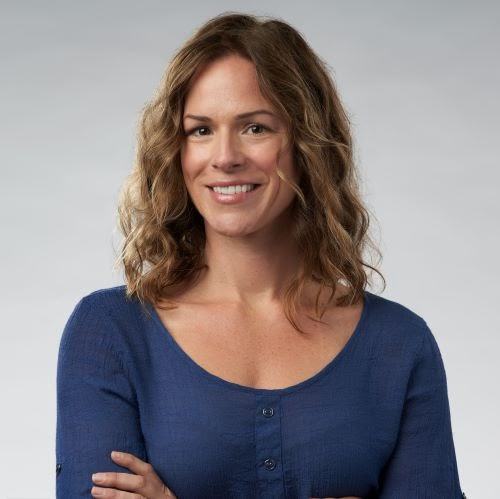 Kimberly Powell, Vice President & General Manager, NVIDIA Healthcare
Federated Learning: The clinical community will increase their use of federated learning approaches to build robust AI models across various institutions, geographies, patient demographics, and medical scanners. The sensitivity and selectivity of these models are outperforming AI models built at a single institution, even when there is copious data to train with. As an added bonus, researchers can collaborate on AI model creation without sharing confidential patient information. Federated learning is also beneficial for building AI models for areas where data is scarce, such as for pediatrics and rare diseases.
AI-Driven Drug Discovery: The COVID-19 pandemic has put a spotlight on drug discovery, which encompasses microscopic viewing of molecules and proteins, sorting through millions of chemical structures, in-silico methods for screening, protein-ligand interactions, genomic analysis, and assimilating data from structured and unstructured sources. Drug development typically takes over 10 years, however, in the wake of COVID, pharmaceutical companies, biotechs, and researchers realize that acceleration of traditional methods is paramount. Newly created AI-powered discovery labs with GPU-accelerated instruments and AI models will expedite time to insight — creating a computing time machine.
Smart Hospitals: The need for smart hospitals has never been more urgent. Similar to the experience at home, smart speakers and smart cameras help automate and inform activities. The technology, when used in hospitals, will help scale the work of nurses on the front lines, increase operational efficiency, and provide virtual patient monitoring to predict and prevent adverse patient events.
---
Omri Shor, CEO of Medisafe
Healthcare policy: Expect to see more moves on prescription drug prices, either through a collaborative effort among pharma groups or through importation efforts. Pre-existing conditions will still be covered for the 135 million Americans with pre-existing conditions.
The Biden administration has made this a central element of this platform, so coverage will remain for those covered under ACA. Look for expansion or revisions of the current ACA to be proposed, but stalled in Congress, so existing law will remain largely unchanged. Early feedback indicates the Supreme Court is unlikely to strike down the law entirely, providing relief to many during a pandemic.
---
Brent D. Lang, Chairman & Chief Executive Officer, Vocera Communications
The safety and well-being of healthcare workers will be a top priority in 2021. While there are promising headlines about coronavirus vaccines, we can be sure that nurses, doctors, and other care team members will still be on the frontlines fighting COVID-19 for many more months. We must focus on protecting and connecting these essential workers now and beyond the pandemic.
Modernized PPE Standards
Clinicians should not risk contamination to communicate with colleagues. Yet, this simple act can be risky without the right tools. To minimize exposure to infectious diseases, more hospitals will rethink personal protective equipment (PPE) and modernize standards to include hands-free communication technology. In addition to protecting people, hands-free communication can save valuable time and resources. Every time a nurse must leave an isolation room to answer a call, ask a question, or get supplies, he or she must remove PPE and don a fresh set to re-enter. With voice-controlled devices worn under PPE, the nurse can communicate without disrupting care or leaving the patient's bedside.
Improved Capacity
Voice-controlled solutions can also help new or reassigned care team members who are unfamiliar with personnel, processes, or the location of supplies. Instead of worrying about knowing names or numbers, they can use simple voice commands to connect to the right person, group, or information quickly and safely. In addition to simplifying clinical workflows, an intelligent communication system can streamline operational efficiencies, improve triage and throughput, and increase capacity, which is all essential to hospitals seeking ways to recover from 2020 losses and accelerate growth.
---
Michael Byczkowski, Global Vice President, Head of Healthcare Industry at SAP,
New, targeted healthcare networks will collaborate and innovate to improve patient outcomes.
We will see many more touchpoints between different entities ranging from healthcare providers and life sciences companies to technology providers and other suppliers, fostering a sense of community within the healthcare industry. More organizations will collaborate based on existing data assets, perform analysis jointly, and begin adding innovative, data-driven software enhancements. With these networks positively influencing the efficacy of treatments while automatically managing adherence to local laws and regulations regarding data use and privacy, they are paving the way for software-defined healthcare.
Smart hospitals will create actionable insights for the entire organization out of existing data and information.
Medical records as well as operational data within a hospital will continue to be digitized and will be combined with experience data, third-party information, and data from non-traditional sources such as wearables and other Internet of Things devices. Hospitals that have embraced digital are leveraging their data to automate tasks and processes as well as enable decision support for their medical and administrative staff. In the near future, hospitals could add intelligence into their enterprise environments so they can use data to improve internal operations and reduce overhead.
---
Curt Medeiros, President and Chief Operating Officer of Ontrak
As health care costs continue to rise dramatically given the pandemic and its projected aftermath, I see a growing and critical sophistication in healthcare analytics taking root more broadly than ever before. Effective value-based care and network management depend on the ability of health plans and providers to understand what works, why, and where best to allocate resources to improve outcomes and lower costs. Tied to the need for better analytics, I see a tipping point approaching for finally achieving better data security and interoperability. Without the ability to securely share data, our industry is trying to solve the world's health challenges with one hand tied behind our backs.
---
G. Cameron Deemer, President, DrFirst
Like many business issues, the question of whether to use single-vendor solutions or a best-of-breed approach swings back and forth in the healthcare space over time. Looking forward, the pace of technology change is likely to swing the pendulum to a new model: systems that are supplemental to the existing core platform. As healthcare IT matures, it's often not a question of 'can my vendor provide this?' but 'can my vendor provide this in the way I need it to maximize my business processes and revenues?
This will be more clear with an example: An EHR may provide a medication history function, for instance, but does it include every source of medication history available? Does it provide a medication history that is easily understood and acted upon by the provider? Does it provide a medication history that works properly with all downstream functions in the EHR? When a provider first experiences medication history during a patient encounter, it seems like magic.
After a short time, the magic fades to irritation as the incompleteness of the solution becomes more obvious. Much of the newer healthcare technologies suffer this same incompleteness. Supplementing the underlying system's capabilities with a strongly integrated third-party system is increasingly going to be the strategy of choice for providers.
---
Angie Franks, CEO of Central Logic
In 2021, we will see more health systems moving towards the goal of truly operating as one system of care. The pandemic has demonstrated in the starkest terms how crucial it is for health systems to have real-time visibility into available beds, providers, transport, and scarce resources such as ventilators and drugs, so patients with COVID-19 can receive the critical care they need without delay. The importance of fully aligning as a single integrated system that seamlessly shares data and resources with a centralized, real-time view of operations is a lesson that will resonate with many health systems.
Expect in 2021 for health systems to enhance their ability to orchestrate and navigate patient transitions across their facilities and through the continuum of care, including post-acute care. Ultimately, this efficient care access across all phases of care will help healthcare organizations regain revenue lost during the historic drop in elective care in 2020 due to COVID-19.
In addition to elevating revenue capture, improving system-wide orchestration and navigation will increase health systems' bed availability and access for incoming patients, create more time for clinicians to operate at the top of their license, and reduce system leakage. This focus on creating an 'operating as one' mindset will not only help health systems recover from 2020 losses, it will foster sustainable and long-term growth in 2021 and well into the future.
---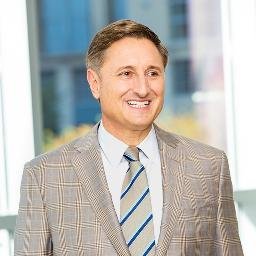 John Danaher, MD, President, Global Clinical Solutions, Elsevier
COVID-19 has brought renewed attention to healthcare inequities in the U.S., with the disproportionate impact on people of color and minority populations. It's no secret that there are indicative factors, such as socioeconomic level, education and literacy levels, and physical environments, that influence a patient's health status. Understanding these social determinants of health (SDOH) better and unlocking this data on a wider scale is critical to the future of medicine as it allows us to connect vulnerable populations with interventions and services that can help improve treatment decisions and health outcomes. In 2021, I expect the health informatics industry to take a larger interest in developing technologies that provide these kinds of in-depth population health insights.
---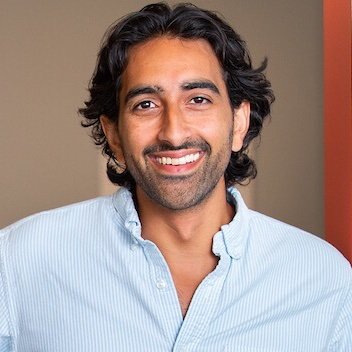 Jay Desai, CEO and co-founder of PatientPing
2021 will see an acceleration of care coordination across the continuum fueled by the Centers for Medicare and Medicaid Services (CMS) Interoperability and Patient Access rule's e-notifications Condition of Participation (CoP), which goes into effect on May 1, 2021. The CoP requires all hospitals, psych hospitals, and critical access hospitals that have a certified electronic medical record system to provide notification of admit, discharge, and transfer, at both the emergency room and the inpatient setting, to the patient's care team. Due to silos, both inside and outside of a provider's organization, providers miss opportunities to best treat their patients simply due to lack of information on patients and their care events.
This especially impacts the most vulnerable patients, those that suffer from chronic conditions, comorbidities or mental illness, or patients with health disparities due to economic disadvantage or racial inequity. COVID-19 exacerbated the impact on these vulnerable populations. To solve for this, healthcare providers and organizations will continue to assess their care coordination strategies and expand their patient data interoperability initiatives in 2021, including becoming compliant with the e-notifications Condition of Participation.
---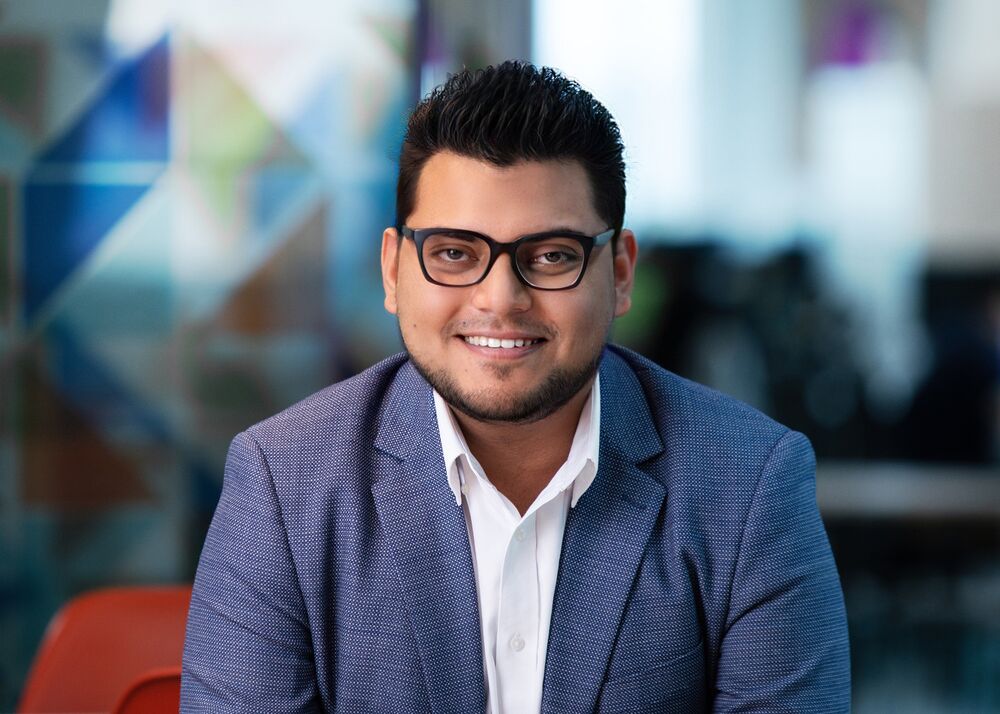 Kuldeep Singh Rajput, CEO and founder of Biofourmis
Driven by CMS' Acute Hospital at Home program announced in November 2020, we will begin to see more health systems delivering hospital-level care in the comfort of the patient's home–supported by technologies such as clinical-grade wearables, remote patient monitoring, and artificial intelligence-based predictive analytics and machine learning.
A randomized controlled trial by Brigham Health published in Annals of Internal Medicine earlier this year demonstrated that when compared with usual hospital care, Home Hospital programs can reduce rehospitalizations by 70% while decreasing costs by nearly 40%. Other advantages of home hospital programs include a reduction in hospital-based staffing needs, increased capacity for those patients who do need inpatient care, decreased exposure to COVID-19 and other viruses such as influenza for patients and healthcare professionals, and improved patient and family member experience.
---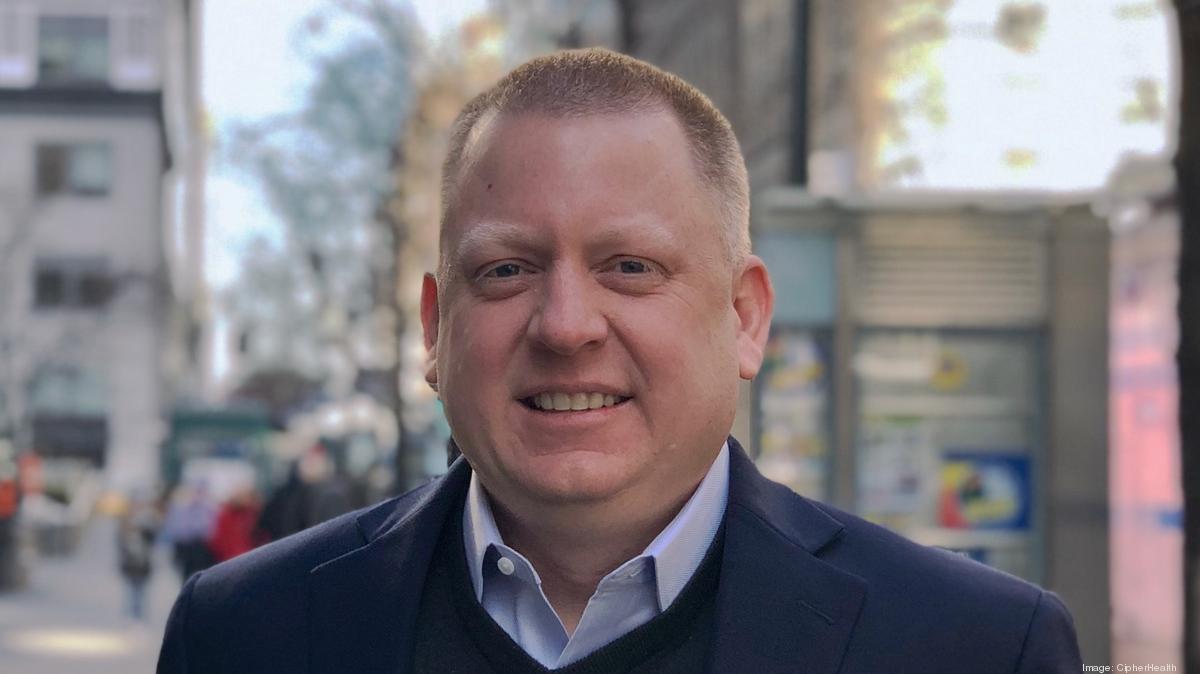 Jake Pyles, CEO, CipherHealth
The disappearance of the hospital monopoly will give rise to a new loyalty push
Healthcare consumerism was on the rise ahead of the pandemic, but the explosion of telehealth in 2020 has effectively eliminated the geographical constraints that moored patient populations to their local hospitals and providers. The fallout has come in the form of widespread network leakage and lost revenue. By October, in fact, revenue for hospitals in the U.S. was down 9.2% year-over-year. Able to select providers from the comfort of home and with an ever-increasing amount of personal health data at their convenience through the growing use of consumer-grade wearable devices, patients are more incentivized in 2021 to choose the provider that works for them.
After the pandemic fades, we'll see some retrenchment from telehealth, but it will remain a mainstream care delivery model for large swaths of the population. In fact, post-pandemic, we believe telehealth will standardize and constitute a full 30% to 40% of interactions.
That means that to compete, as well as to begin to recover lost revenue, hospitals need to go beyond offering the same virtual health convenience as their competitors – Livango and Teladoc should have been a shot across the bow for every health system in 2020. Moreover, hospitals need to become marketing organizations. Like any for-profit brand, hospitals need to devote significant resources to building loyalty but have traditionally eschewed many of the cutting-edge marketing techniques used in other industries. Engagement and personalization at every step of the patient journey will be core to those efforts.
---
Marc Probst, former Intermountain Health System CIO, Advisor for SR Health by Solutionreach
Healthcare will fix what it's lacking most–communication.
Because every patient and their health is unique, when it comes to patient care, decisions need to be customized to their specific situation and environment, yet done in a timely fashion. In my two decades at one of the most innovative health systems in the U.S., communication, both across teams and with patients continuously has been less than optimal. I believe we will finally address both the interpersonal and interface communication issues that organizations have faced since the digitization of healthcare."
---
Rich Miller, Chief Strategy Officer, QGenda
2021 – The year of reforming healthcare: We've been looking at ways to ease healthcare burdens for patients for so long that we haven't realized the onus we've put on providers in doing so. Adding to that burden, in 2020 we had to throw out all of our playbooks and become masters of being reactive. Now, it's time to think through the lessons learned and think through how to be proactive. I believe provider-based data will allow us to reformulate our priorities and processes. By analyzing providers' biggest pain points in real-time, we can evaporate the workflow and financial troubles that have been bothering organizations while also relieving providers of their biggest problems."
---
Robert Hanscom, JD, Vice President of Risk Management and Analytics at Coverys
Data Becomes the Fix, Not the Headache for Healthcare
The past 10 years have been challenging for an already overextended healthcare workforce. Rising litigation costs, higher severity claims, and more stringent reimbursement mandates put pressure on the bottom line. Continued crises in combination with less-than-optimal interoperability and design of health information systems, physician burnout, and loss of patient trust, have put front-line clinicians and staff under tremendous pressure.
Looking to the future, it is critical to engage beyond the day to day to rise above the persistent risks that challenge safe, high-quality care on the frontline. The good news is healthcare leaders can take advantage of tools that are available to generate, package, and learn from data – and use them to motivate action.
---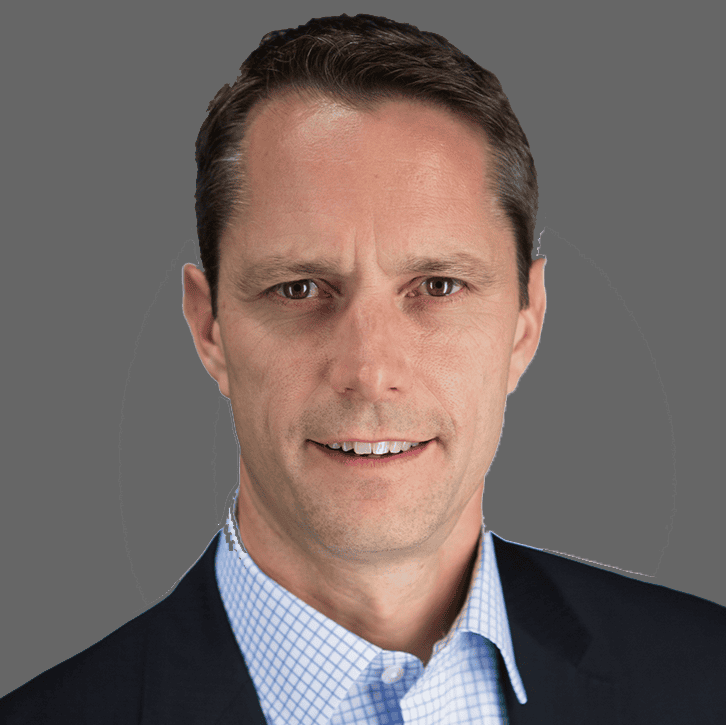 Steve Betts, Chief of Operations and Products at Gray Matter Analytics
Analytics Divide Intensifies: Just like the digital divide is widening in society, the analytics divide will continue to intensify in healthcare. The role of data in healthcare has shifted rapidly, as the industry has wrestled with an unsustainable rate of increasing healthcare costs. The transition to value-based care means that it is now table stakes to effectively manage clinical quality measures, patient/member experience measures, provider performance measures, and much more. In 2021, as the volume of data increases and the intelligence of the models improves, the gap between the haves and have nots will significantly widen at an ever-increasing rate.
Substantial Investment in Predictive Solutions: The large health systems and payors will continue to invest tens of millions of dollars in 2021. This will go toward building predictive models to infuse intelligent "next best actions" into their workflows that will help them grow and manage the health of their patient/member populations more effectively than the small and mid-market players.
---
Jennifer Price, Executive Director of Data & Analytics at THREAD
The Rise of Home-based and Decentralized Clinical Trial Participation
In 2020, we saw a significant rise in home-based activities such as online shopping, virtual school classes and working from home. Out of necessity to continue important clinical research, home health services and decentralized technologies also moved into the home. In 2021, we expect to see this trend continue to accelerate, with participants receiving clinical trial treatments at home, home health care providers administering procedures and tests from the participant's home, and telehealth virtual visits as a key approach for sites and participants to communicate. Hybrid decentralized studies that include a mix of on-site visits, home health appointments and telehealth virtual visits will become a standard option for a range of clinical trials across therapeutic areas. Technological advances and increased regulatory support will continue to enable the industry to move out of the clinic and into the home.
---
Doug Duskin, President of the Technology Division at Equality Health
Value-based care has been a watchword of the healthcare industry for many years now, but advancement into more sophisticated VBC models has been slower than anticipated. As we enter 2021, providers – particularly those in fee-for-service models who have struggled financially due to COVID-19 – and payers will accelerate this shift away from fee-for-service medicine and turn to technology that can facilitate and ease the transition to more risk-bearing contracts. Value-based care, which has proven to be a more stable and sustainable model throughout the pandemic, will seem much more appealing to providers that were once reluctant to enter into risk-bearing contracts. They will no longer be wondering if they should consider value-based contracting, but how best to engage.
---
Brian Robertson, CEO of VisiQuate
Continued digitization and integration of information assets: In 2021, this will lead to better performance outcomes and clearer, more measurable examples of "return on data, analytics, and automation.
Digitizing healthcare's complex clinical, financial, and operational information assets: I believe that providers who are further in the digital transformation journey will make better use of their interconnected assets, and put the healthcare consumer in the center of that highly integrated universe. Healthcare consumer data will be studied, better analyzed, and better predicted to drive improved performance outcomes that benefit the patient both clinically and financially.
Some providers will have leapfrog moments: These transformations will be so significant that consumers will easily recognize that they are receiving higher value. Lower acuity telemedicine and other virtual care settings are great examples that lead to improved patient engagement, experience and satisfaction. Device connectedness and IoT will continue to mature, and better enable chronic disease management, wellness, and other healthy lifestyle habits for consumers.
---
Kermit S. Randa, CEO of Syntellis Performance Solutions
Healthcare CEOs and CFOs will partner closely with their CIOs on data governance and data distribution planning. With the massive impact of COVID-19 still very much in play in 2021, healthcare executives will need to make frequent data-driven – and often ad-hoc — decisions from more enterprise data streams than ever before. Syntellis research shows that healthcare executives are already laser-focused on cost reduction and optimization, with decreased attention to capital planning and strategic growth. In 2021, there will be a strong trend in healthcare organizations toward new initiatives, including clinical and quality analytics, operational budgeting, and reporting and analysis for decision support.
---
Dr. Calum Yacoubian, Associate Director of Healthcare Product & Strategy at Linguamatics
As payers and providers look to recover from the damage done by the pandemic, the ability to deliver value from data assets they already own will be key. The pandemic has displayed the siloed nature of healthcare data, and the difficulty in extracting vital information, particularly from unstructured data, that exists. Therefore, technologies and solutions that can normalize these data to deliver deeper and faster insights will be key to driving economic recovery. Adopting technologies such as natural language processing (NLP) will not only offer better population health management, ensuring the patients most in need are identified and triaged but will open new avenues to advance innovations in treatments and improve operational efficiencies.
Prior to the pandemic, there was already an increasing level of focus on the use of real-world data (RWD) to advance the discovery and development of new therapies and understand the efficacy of existing therapies. The disruption caused by COVID-19 has sharpened the focus on RWD as pharma looks to mitigate the effect of the virus on conventional trial recruitment and data collection. One such example of this is the use of secondary data collection from providers to build real-world cohorts which can serve as external comparator arms.
This convergence on seeking value from existing RWD potentially affords healthcare providers a powerful opportunity to engage in more clinical research and accelerate the work to develop life-saving therapies. By mobilizing the vast amount of data, they will offer pharmaceutical companies a mechanism to positively address some of the disruption caused by COVID-19. This movement is one strategy that is key to driving provider recovery in 2021.
---
Rose Higgins, Chief Executive Officer of HealthMyne
Precision imaging analytics technology, called radiomics, will increasingly be adopted and incorporated into drug development strategies and clinical trials management. These AI-powered analytics will enable drug developers to gain deeper insights from medical images than previously capable, driving accelerated therapy development, greater personalization of treatment, and the discovery of new biomarkers that will enhance clinical decision-making and treatment.
---
Dharmesh Godha, President and CTO of Advaiya
Greater adoption and creative implementation of remote healthcare will be the biggest trend for the year 2021, along with the continuous adoption of cloud-enabled digital technologies for increased workloads. Remote healthcare is a very open field. The possibilities to innovate in this area are huge. This is the time where we can see the beginning of the convergence of personal health aware IoT devices (smartwatches/ temp sensors/ BP monitors/etc.) with the advanced capabilities of the healthcare technologies available with the monitoring and intervention capabilities for the providers.
---
Simon Wu, Investment Director, Cathay Innovation
Healthcare Data Proves its Weight in Gold in 2021
Real-world evidence or routinely stored data from hospitals and claims, being leveraged by healthcare providers and biopharma companies along with those that can improve access to data will grow exponentially in the coming year. There are many trying to build in-house, but similar to autonomous technology, there will be a separate set of companies emerge in 2021 to provide regulated infrastructure and have their "AWS" moment.
---
Kyle Raffaniello, CEO of Sapphire Digital
2021 is a clear year for healthcare price transparency
Over the past year, healthcare price transparency has been a key topic for the Trump administration in an effort to lower healthcare costs for Americans. In recent months, COVID-19 has made the topic more important to patients than ever before. Starting in January, we can expect the incoming Biden administration to not only support the existing federal transparency regulations but also continue to push for more transparency and innovation within Medicare. I anticipate that healthcare price transparency will continue its momentum in 2021 as one of two Price Transparency rules takes effect and the Biden administration supports this movement.
---
Dennis McLaughlin VP of Omni Operations + Product at ibi
Social Determinants of Health Goes Mainstream: Understanding more about the patient and their personal environment has a hot topic the past two years. Providers and payers' ability to inject this knowledge and insight into the clinical process has been limited. 2021 is the year it gets real. It's not just about calling an uber anymore. The organizations that broadly factor SDOH into the servicing model especially with virtualized medicine expanding broadly will be able to more effectively reach vulnerable patients and maximize the effectiveness of care.
---
Joe Partlow, CTO at ReliaQuest
The biggest threat to personal privacy will be healthcare information: Researchers are rushing to pool resources and data sets to tackle the pandemic, but this new era of openness comes with concerns around privacy, ownership, and ethics. Now, you will be asked to share your medical status and contact information, not just with your doctors, but everywhere you go, from workplaces to gyms to restaurants. Your personal health information is being put in the hands of businesses that may not know how to safeguard it. In 2021, cybercriminals will capitalize on rapid U.S. telehealth adoption. Sharing this information will have major privacy implications that span beyond keeping medical data safe from cybercriminals to wider ethics issues and insurance implications.
---
Jimmy Nguyen, Founding President at Bitcoin Association
Blockchain solutions in the healthcare space will bring about massive improvements in two primary ways in 2021.
Firstly, blockchain applications will for the first time facilitate patients owning, managing, and even monetizing their personal health data. Today's healthcare information systems are incredibly fragmented, with patient data from different sources – be they physicians, pharmacies, labs, or otherwise – kept in different silos, eliminating the ability to generate a holistic view of patient information and restricting healthcare providers from producing the best health outcomes.
Healthcare organizations are growing increasingly aware of the ways in which blockchain technology can be used to eliminate data silos, enable real-time access to patient information, and return control to patients for the use of their personal data – all in a highly-secure digital environment. 2021 will be the year that patient data goes blockchain.
Secondly, blockchain solutions can ensure more honesty and transparency in the development of pharmaceutical products. Clinical research data is often subject to questions of integrity or 'hygiene' if data is not properly recorded, or worse, is deliberately fabricated. Blockchain technology enables easy, auditable tracking of datasets generated by clinical researchers, benefitting government agencies tasked with approving drugs while producing better health outcomes for healthcare providers and patients. In 2021, I expect to see a rise in the use and uptake of applications that use public blockchain systems to incentivize greater honesty in clinical research.
---
Alex Lazarow, Investment Director, Cathay Innovation
The Future of US Healthcare is Transparent, Fair, Open and Consumer-Driven
In the last year, the pandemic put a spotlight on the major gaps in healthcare in the US, highlighting a broken system that is one of the most expensive and least distributed in the world. While we've already seen many boutique healthcare companies emerge to address issues around personalization, quality and convenience, the next few years will be focused on giving the power back to consumers, specifically with the rise of insurtechs, in fixing the transparency, affordability, and incentive issues that have plagued the private-based US healthcare system until now.
---
Lisa Romano, RN, Chief Nursing Officer, CipherHealth
Hospitals will need to counter the staff wellness fallout
The pandemic has placed unthinkable stress on frontline healthcare workers. Since it began, they've been working under conditions that are fundamentally more dangerous, with fewer resources, and in many cases under the heavy emotional burden of seeing several patients lose their battle with COVID-19. The fallout from that is already beginning – doctors and nurses are leaving the profession, or getting sick, or battling mental health struggles. Nursing programs are struggling to fill classes. As a new wave of the pandemic rolls across the country, that fallout will only increase. If they haven't already, hospitals in 2021 will place new premiums upon staff wellness and staff health, tapping into the same type of outreach and purposeful rounding solutions they use to round on patients.
---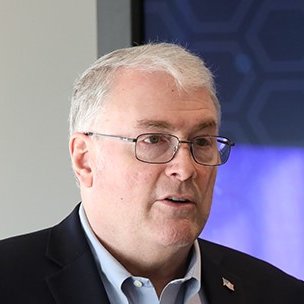 Kris Fitzgerald, CTO, NTT DATA Services
Quality metrics for health plans – like data that measures performance – was turned on its head in 2020 due to delayed procedures. In the coming year, we will see a lot of plans interpret these delayed procedures flexibly so they honor their plans without impacting providers. However, for so long, the payer's use of data and the provider's use of data has been disconnected. Moving forward the need for providers to have a more specific understanding of what drives the value and if the cost is reasonable for care from the payer perspective is paramount. Data will ensure that this collaboration will be enhanced and the concept of bundle payments and aligning incentives will be improved. As the data captured becomes even richer, it will help people plan and manage their care better. The addition of artificial intelligence (AI) to this data will also play a huge role in both dialog and negotiation when it comes to cost structure. This movement will lead to a spike in value-based care adoption
---