As we close out the year, we asked several healthcare industry executives to share their predictions and trends for 2020.
Robbie Hughes, Founder, and CEO, Lumeon
"Following the announcement of the Trump administration's price transparency requirement – and the ensuing backlash from hospital groups – the issue of price transparency will dominate the healthcare industry next year. Regardless of the outcome of the lawsuit, I expect we'll see more attention around the importance of the consumer (patient) experience and the notion that healthcare should become a shoppable, consumer-facing service. This shift will put pressure on providers to manage costs and predictability, and to figure out how to differentiate in a market where the patient will more choice upfront. It will also put pressure on payers to better coordinate the entire patient experience, from end-to-end."
---
Trip Hofer, Chief Executive Officer, AbleTo
"In 2020, the industry will realize that it's not enough to only discuss access to mental health care. We need to be more specific about quality care. Providers need clinical criteria that are evidence-based and allow them to measure outcomes in a standard way, ensuring the care they deliver is actually working. Providers have improved the existing access to care, but often miss this crucial follow-up — What did the care do? What was accomplished? The emphasis on standards of quality and measurable outcomes will become a focal point."
---
Jay Nakashima, Executive Director of the eHealth Exchange
Information Blocking – There will be a greater push in 2020 to define exactly what information blocking means. Jay expects to see clarification in this issue which will greatly help health data exchange.
Improving Data Quality – Improvements in data quality (led by the eHealth Exchange) will help to boost the use of machine learning and artificial intelligence in medicine.
Increasing Data Exchange – eHealth Exchange is already leveraged by an estimated 600,000 physicians to share more than 36 million clinical documents a month across and among disparate networks. This is a massive testament to the increasing use of health data exchange. Jay sees this number climbing even more in 2020.
---
Kelly Thompson, CEO of the Strategic Health Information Exchange Collaborative (SHIEC)
The continued growth of value-based care – which requires more/better care coordination – It is easy to forecast that more providers will be engaged in value-based care in 2020. This will require the increased care coordination and connections that HIEs provide in their communities. Also, successful value-based requires the integration of behavioral health information and provides – an area of growth for HIEs in 2020.
Social determinants of health – There has been significant growth in the collection of social determinants of care data in communities across the nation. SHIEC has a key committee that has been advancing the gathering of social determinants data and 2020 will see the sharing of social determinants data through HIEs.
HIEs assisting with hurricanes & climate disasters – It is a good bet severe events such as hurricanes may displace populations and separate patients from their health records. HIEs have assisted with these climate disasters before and it is likely that these protectors of patient health records will assist again in 2020.
Advancement of Interoperability – Technology makes interoperability possible and this will increase in 2020. But interoperability cannot be achieved by technology alone. In addition to the data acquisition and data access that makes exchange possible, episode-based alerts and processes like data quality and patient matching put meaningful data in the hands of clinicians when and where it is needed.
---
Luke Bonney, CEO at Redox
A New Regulatory Framework will Define 2020
The 21st Century Cures Act has the potential to change the discussion in healthcare, much like the way HITECH (Health Information Technology for Economic and Clinical Health Act) did a decade ago. As health data starts to become more liquid, the regulations in the act will set clear expectations for how data is shared. There will be a shift from healthcare organizations having control of the data to patients being able to access and exchange their data for their benefit.
The Rise of Digital-Native Healthcare Executives
In the next decade, the industry will see the rise of the first set of healthcare leaders who are digital natives. This will have a profound impact on healthcare organizations. For example, these digital-native healthcare executives won't feel obligated to maintain the status quo of their existing electronic health records (EHRs). They'll put these systems under pressure to perform and take advantage of new innovations with cloud, mobile, and machine learning technologies, which will help reduce physician fatigue. They will also have higher expectations for how technology impacts patients to create a more customized and useful digital experience.
Employers will Play an Integral Role in Healthcare
In the coming years, more employers will realize it makes financial sense to have self-insured insurance rather than fully insured plans. This is going to create an interesting intersection of healthcare and employment trends. More employers will believe they can have a greater influence over their employees' wellness and health than an insurance company or a healthcare organization. They will be incentivized to keep employees healthy and productive over a longer period as they'll assume the financial risk and have to pay employees' medical claims and associated fees.
---
Mariann Yeager, CEO of The Sequoia Project
Regulatory proposals – While 2019 saw a multitude of regulatory proposal drafts, 2020 should be the year in which we get some finality on these regulations (such as information blocking).
PULSE – The Patient Unified Lookup System for Emergencies (PULSE) will continue to be implemented by a growing number of states in 2020. Several should make announcements in the coming months.
TEFAC/RCE – In 2019, the Sequoia Project was selected to serve as the Recognized Coordinating Entity (RCE). The RCE is responsible for developing, updating, implementing, and maintaining the Common Agreement component of the Trusted Exchange Framework and Common Agreement (TEFCA). The Common Agreement will create the baseline technical and legal requirements for health information networks to share electronic health information. This will have a major impact on interoperability in 2020.
Patient Matching – The issue continued to be important in 2019 and this will likely continue into 2020. The Sequoia Project white paper on patient matching continues to earn a significant number of downloads.
---
Don Woodlock, VP of InterSystems HealthShare
Machine learning will be critical to value-based care
As the physician shortage continues to put stress on the healthcare industry, it will be critical for hospitals to approach care delivery in a way that appropriately prioritizes patient needs while optimizing clinician time and expertise. Organizations need to leverage the power of machine learning to efficiently and accurately scale and adjust patient/clinician directives in real-time based on newly available data. We'll see more organizations that want to leverage ML as a means to achieve value-based care, from early disease detection and preventing adverse events, to forecasting staffing needs and predicting operational events like appointment no-shows and patient readmissions.
Increased collaboration between payers and providers
The healthcare industry needs to be smarter and more inclusive of all players, from patient to health system to payer, in order to truly achieve a high-value health system. Payers and providers will need to collaborate more closely in order to redesign healthcare as a platform, not as a series of disconnected events. They need to align all efforts on a common goal: positive patient and population outcomes. Technology will help accelerate this transformation by enabling seamless and secure data sharing, from the patient to the provider to the payer.
---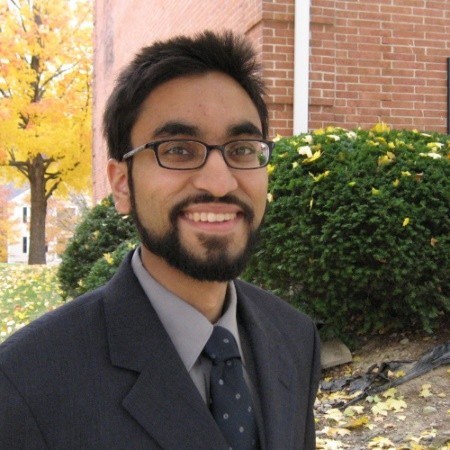 Dr. Tashfeen Ekram, Chief Medical Officer and Co-founder at Luma Health
Unintentionally, patients will bear the cost of a healthcare system in transition
As a country, we're expected to spend about $1.3 trillion for hospital care this year. With an average profit margin of 8%, hospitals have higher margins than the pharmacy or insurance industries. Patients are bearing the brunt of these rising costs and as a result, crowdsourcing sites have seen an influx of patients requiring help to pay their medical bills. Some patients are even avoiding the U.S. medical system altogether as demonstrated by higher numbers of medical tourism to countries that provide cheaper access to surgeries and other procedures.
To mitigate inflated costs and retain patients, providers in the year to come will implement savvier solutions to reach patients, such as telehealth visits or new ways of engaging with patients across their care journey to help them stay on top of their health and wellbeing. We will also see an increasing variety of innovative payment and business models to balance costs and outcomes.
Amazon will help build the lingua franca for healthcare unless CMS does it first
The pursuit to democratize access to health data across providers and patients alike remains a critical one. Only by breaking down the data silos that providers, devices and wearables build can EHR systems be gleaned for the treasure troves of insight and help provide increasingly personalized medicine for better clinical outcomes. Amazon, Google, IBM, Microsoft, Oracle, and Salesforce have pledged to open up interoperability via their involvement in FHIR, but this past year, CMS might have made the biggest move in interoperability by opening up an API for access to patient billing data. And when CMS decides on something, history shows that most will follow.
Retail clinics will improve access to care for patients, but quality remains uncertain
The thousands of retail clinics now providing patient care as a result of players like CVS, Walgreens, and Walmart entering the healthcare market will improve care for millions of patients, who can now go across the street for easy access to basic healthcare services. To keep up with higher patient expectations around the speed of access and convenience that consumerized access to care brings with it, providers across the board will turn to new solutions and partnerships to increase access and convenience, upping their game and retain the patients they risk losing to consumerized care.
---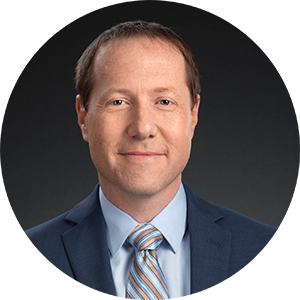 Jordan Bazinsky, EVP, Administrative Officer at Cotiviti
1. The use of AI will rapidly increase for aiding non-clinical operations, such as to ensure proper claims payment, reduce paperwork for providers and ensure program integrity activities are efficient. In fact, CMS thinks AI could help cut Medicare fraud.
2. The government's increased scrutiny on fraud, waste, and abuse will create an opportunity for organizations to leverage new mandates to truly move the needle and affect real change.
3. Converting payment integrity programs from retrospective to prospective will significantly increase total incremental revenue and positively impact cash flow.
---
Michael O'Neil, founder + CEO, GetWellNetwork
Retailization of Healthcare: In 2020, consumerization across the healthcare industry will continue in full force, with both start-ups and established commercial entities pushing into primary and urgent care to provide high-quality, convenient and low-cost healthcare for their employees.
Patient access and acquisition has become a strategic linchpin for both traditional and non-traditional healthcare providers, with many leveraging population health solutions to save costs and remain competitive to attract and retain talent. Next year, this trend will continue, with organizations taking a more consumer-centric approach to healthcare and providing access to advanced technologies, while actively monitoring the proliferation of convenience-driven options to avoid consumer confusion.
---
Dave Wessinger, President, PointClickCare
Interoperability: More and more health systems are recognizing the importance of interoperability and I don't see this slowing down anytime soon. In 2020, we should expect to see more organizations adopting trusted interoperable frameworks, like Carequality, which put the patient in the center, while simultaneously giving providers more transparency across their health networks. Data being collected shouldn't just tell us where we are at, it should tell us where we are going by helping us predict potential issues before they happen. We have entered into a new normal and care providers simply need to share data in order to drive better health outcomes."
---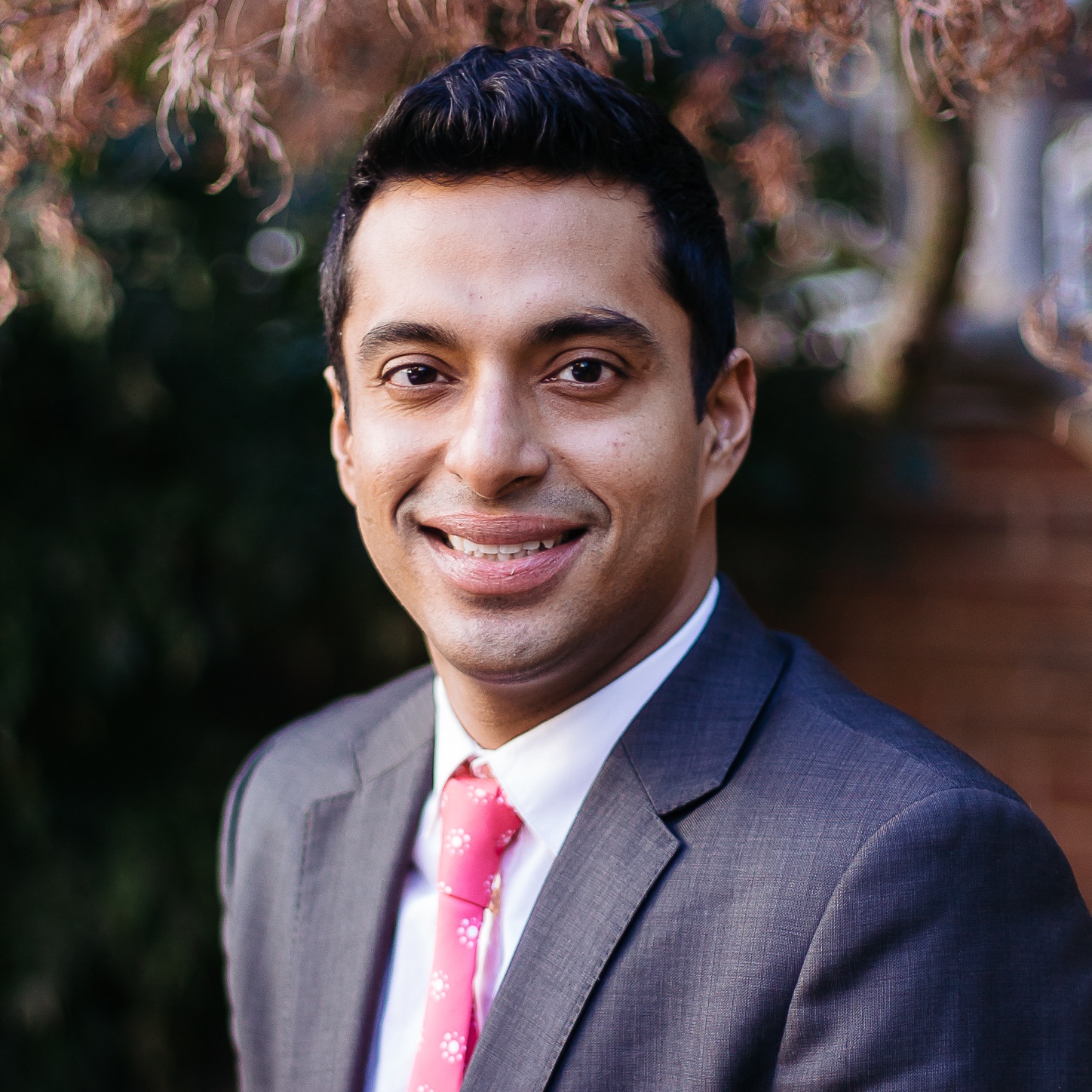 Anish Sebastian, CEO of Babyscripts
The API economy
Interoperability is a major player in health tech innovation: patients will always receive care across multiple venues, and secure data exchange is key to providing continuity of care. Standardized APIs can provide the technological foundations for data sharing, extending the functionality of EHRs and other technologies that support connected care. Platforms like Validic Inform leverage APIs to share patient-generated data from personal health devices to providers, while giving them the ability to configure data streams to identify actionable data and automate triggers.
In the upcoming year, look for major players like Apple and Google to make strides toward interoperability and breaking down data silos. Apple's Health app already is capable of populating with information from other apps on your phone, and they're uniquely positioned to be the driver of interoperability. They have a secure and established platform, trustworthy for the passage of encrypted data (such as patient portals), and command a brand loyalty ubiquitous in the United States and elsewhere, not to mention pre-established relationships with the hospitals that are critical to making any true strides in that direction. It's a position that Apple has deliberately cultivated: as smartphone innovation falls into a stalemate, they're reaching toward bigger horizons — in Tim Cook's words, improving health will be "Apple's greatest contribution to mankind."
---
Daniel Kivatinos, COO and Co-Founder of DrChrono
The Cloud
This is the year of the cloud. We've seen over time that the medical community is getting more and more comfortable embracing cloud software. Looking at some recent reports and statistics, you can see the mass adoption of cloud solutions is happening all around us. As I talk to the founders of companies, they agree there's a massive change happening where medical centers and practices are moving to the cloud at a faster rate and with more ease than ever before. Cloud companies like Acronis, Ambra Health, NexHealth, Physitrack, and Updox are trending up and creating solutions for healthcare professionals to leverage.
Machine Learning & Artificial Intelligence
Startups in this space such as Diagnoss, Holly by Nimblr, and Ada geared towards digital health are also on the rise. Diagnoss provides an AI medical coding assistant, Nimblr offers a multilingual AI assistant that automates patient communication/scheduling and Ada is a popular medical machine learning company that benefits the entire industry because it helps patients and medical professionals gather insights quickly about a patient. These companies are helping to reduce costs for medical practices and help lower the staff burden by having to do more work than necessary. Additionally, if you take a closer look at the funding behind this group of the tech sector, you will see large amounts of investment on the venture-capital side.
APIs
Many health IT software vendors battle for market share, keeping data siloed and this has slowed innovation in healthcare. Software vendors have been keeping patients and medical facility customers, hostage, by forcing the customers to stay with their software. Now with the Affordable Care Act (ACA), software vendors are opening their data to common communication languages such as Fast Healthcare Interoperability Resources (FHIR). In my opinion, FHIR is the most widely accepted API standard and will continue to gain traction in 2020. Countless companies are starting to leverage FHIR according to the Argonaut implementation specifications, Apple, being the most notable. There is an incredible opportunity for innovation from APIs, and I see a brighter future where patients, medical professionals, and institutions will be able to share medical data at a much faster rate than ever before.
Internet of Things (IoT) AND Wearables
IoT companies are coming out with more health-related devices and software apps, such as wearable tattoos that can tell if you've had enough sun, IoT glucometers, and a blood pressure cuff that can track your sleep patterns. Also, it's been in the press lately that Google bought Fitbit which will bring big change to the industry because this IoT wearable company will align with Google to become more of a health-focused company. Notable startups that I see as super innovate in the health tech space are Lief which is hardware for psychiatrists to remotely monitor patients and 100Plus smartwatch which monitors users' heart activity.
Genomics
Genomics is really becoming more commonplace with the rise of 23andMe and Ancestry.com. If you walk into Target or Walmart there are genomics tests available for purchase over the counter making these tests more accessible to everyone. Genomind is another great example of a company working in this space that allows physicians to gain more insights about what medications to give a patient based on their history and genetic background.
---
Marisa MacClary, Co-founder and CEO of Artifact Health
CDI prioritization
Artifact Health is seeing hospitals and health systems combine our mobile physician query solution with CDI prioritization tools. Together, these tools become powerful success drivers for CDI programs by guiding record review selection, identifying high-value query opportunities and ensuring queries are answered quickly and 100% of the time.
Outsourcing standardized query template libraries
Increasingly, health systems are moving away from developing and maintaining their own physician query templates. Instead, they are opting to outsource standardized, compliant template libraries that can be shared electronically across the system. Artifact Health formed the first alliances to provide expert-reviewed and maintained template libraries for mobile query delivery with the American Health Information Management Association (AHIMA) and HCPro. AHIMA and HCPro set industry guidelines for compliant clinical documentation querying and have developed extensive template libraries within Artifact's platform.
Outpatient CDI
CDI will continue to expand into outpatient areas in 2020. With mobile query delivery, we've noticed more CDI specialists working remotely and spending less time on patient floors. This workflow shift in itself is a growing trend in CDI! Now, hospitals can more easily scale CDI into outpatient areas. Further, as hospitals and health systems learn to succeed under risk-based population health models, they must expand CDI programs into outpatient to optimize quality reporting and reimbursement.
Importance of physician engagement
Hospitals are still struggling to address physician burnout, especially around technology and EMR usage. We find that physicians typically view responding to queries as a burdensome administrative task taking them on average 10-15 minutes per query. Making it faster and easier for physicians to respond to queries is a logical and simple step toward addressing burnout. Artifact Health customers report boosts in physician engagement and satisfaction by reducing the time required to respond to queries.
---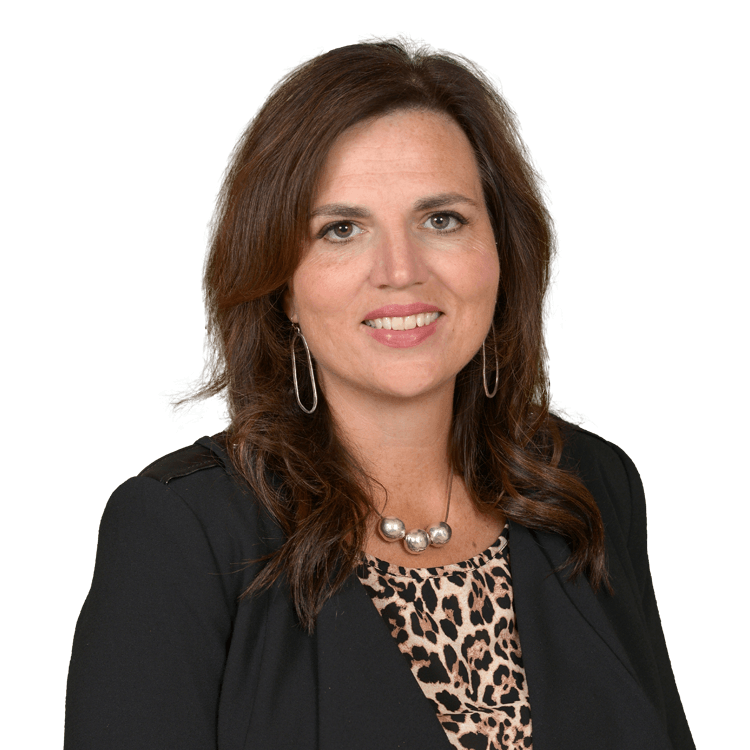 Tara Bradley, Chief Operating Officer at Vitalware
Price transparency will change the business of healthcare: As price transparency becomes a larger initiative and regulations from CMS continue to increase, there will be a clear impact on the business of healthcare. The healthcare industry in 2020 will become far more "consumerized" and shoppable, allowing patients to compare hospital prices and choose what works for their budget and type of care. Although this may sound like a good idea–there is a chance it may backfire.
The biggest challenges facing revenue cycle leaders in 2020: As the industry shifts to value-based care in 2020, this may create a backlog of coding and an inability for hospitals to get patients in and out the door quickly. With this recent shift in healthcare, the amount of coding that must be done correctly the first time will increase exponentially.
Charge capture integrity, or lack thereof: A large focus in 2020 will be on billing departments' ability to code bills correctly the first time, closing out patients' cases quickly. With the lack of communication between doctors and coders, billing has been a long and sometimes painful process. This will be a large initiative by hospitals to streamline and open the doors of communication.
New technology assisting in coding: Expanding charge capture software using AI to avoid human error will be a big push in 2020. As previously mentioned, charge capture integrity is also a large trend in the coming year and taking human error out of the equation will increase integrity dramatically.
---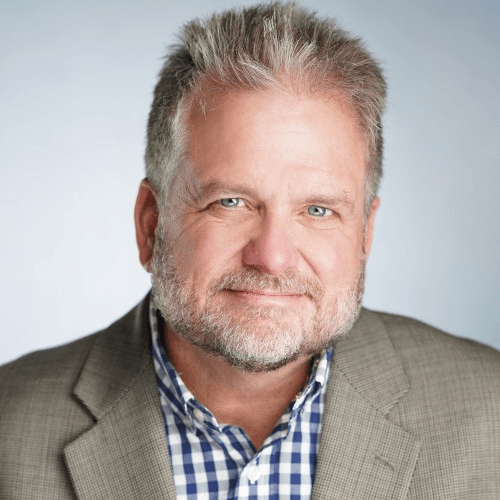 Chris Ingersoll, VP of Product Development, R1 RCM
1. Price transparency will dominate the drive toward consumerism
If one thing is certain, healthcare consumerism will continue to gain momentum with regulatory forces, driving the most significant changes in the patient experience. Recent rules released by the Centers for Medicare & Medicaid Services (CMS) mandate greater price transparency by publishing their negotiated payer rates. Given the difficulty for patients to understand their personal out-of-pocket impact from these price lists, we will see a rise in the number of providers who give patient-specific cost estimates through price estimator tools that leverage end-to-end revenue cycle visibility.

2. Patient experience will continue to reign supreme
As these emerging regulations drive the healthcare organizations' IT budgets, much like meaningful use did in the first half of the decade, this will fuel momentum in further consumer-oriented capabilities. Forward-thinking providers will look for opportunities to further differentiate the patient experience and better compete in an opening marketplace. They will aggressively build out the customized digital experience patients have wanted for years, offering price transparency coupled with self-service convenience in areas such as scheduling, check-in and bill payment. We'll start to see a shift in technology and workflows; rather than solely accommodating providers, they will evolve with the patient in mind. As providers begin to add more clinical and financial access points for patients, staff's administrative burden will be reduced, patient payments will accelerate, and patients will better understand their care costs and options.

3. Artificial Intelligence (AI) will endure more ROI scrutiny
Don't think that discussions about machine learning (ML) and artificial intelligence (AI) will disappear from healthcare. Indeed, various ML and AI applications will continue to demonstrate clinical value and attract more buzz. As this happens, talk about their potential benefits on the financial side is also sure to persist. Nevertheless, there's a growing realization among healthcare executives that it's a little premature to expect great AI and ML results in RCM. The reality is that this technology needs further maturation to achieve a true quantifiable return on investment. Robotic process automation (RPA), on the other hand, will continue to provide immediate ROI in replacing labor and other significant RCM costs – spurring vendor partners to answer the call to develop truly value-aligned solutions.

---
Donny Zamora, President of ApprioHealth
Machine Learning/Artificial Intelligence – There will be an increasing push (from both hospitals and vendors) to use machine learning and AI to streamline processes and increase efficiencies. This is part of an overall trend to use these elements across organizations.
Enhanced Communications to Serve Non-Insured and Under-Insured – 2019 saw a major increase in the number of both non-insured and under-insured patients. The trend will likely continue in 2020 and hospitals will use technology to better secure coverage for these individuals. This is particularly true for communications in the form of texts, apps, and websites to alert patients about payment options.
Outsourcing of Revenue Cycle Process – The next year will see an increased emphasis on the outsourcing of RCM processes and bringing elements such as enrollment, liability, and disability under one roof.
Social Determinants of Health – Just as in 2019, there will be an increasing emphasis on social determinants of health. What could make 2020 different is that there will be a greater understanding of how these factors contribute to the bottom line of hospitals and health systems.
---
Abhinav Shashank, Co-founder, and CEO at Innovaccer
Primary Care First Path

HHS in 2019 has announced five new voluntary payment models, divided into two paths. PCF path includes two voluntary, five-year payment models that are specially designed for primary care practices. The payment models will be launched in 26 regions throughout the United States beginning in 2020.

PCF General: It is designed for primary care practices prepared to assume substantial financial risk in exchange for reduced administrative burden and performance-based payments.

PCF-HNP: PCF High Need Populations is designed to encourage advanced primary care practices, including Medicare and hospice or palliative care services, to assume accountability for highly needy, seriously ill beneficiaries who lack a primary care practitioner or effective care coordination.

What Will Change Here On?

Practices participating under any of the two PCF payment models will receive a simplified, total monthly payment, that will allow clinicians to focus on patient care instead of erratic revenue. These practices will receive payment based on how they perform on certain clinical quality measures listed by the CMS. Specialized practices in complex, chronic or severe-conditions care will receive higher monthly payments.

---
Clayton Bain, CEO, Salucro Healthcare Solutions
Artificial Intelligence: We're betting that 2020 will bring some transformative changes to the healthcare market through artificial intelligence. AI-driven technologies, especially consumer-facing examples such as digital assistants and chatbots, hold significant opportunities to improve the patient experience through more simplified and personalized processes. These innovations also have the potential to reduce operational costs for companies by bringing intelligent automation to the payment and billing issues that patients commonly have. We also expect to see an uptick in the adoption of AI-as-a-service by many of the larger healthcare systems and integrated delivery networks, especially as Amazon, Apple, and Google continue to expand their footprint in healthcare and providers are preparing to compete.