6. Memotext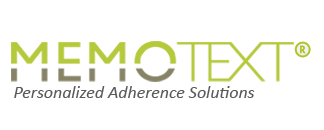 Memotext's solutions for medication adherence are based on flexible algorithms that influence behavior change by adapting to each patient's changing biometrics and collected circumstances. Programs are also customizable by physicians or brands to enhance effectiveness of the platform for each specific user or cohort. Not only can this boost a provider's reported quality of care measures and reimbursement rates (depending on the country's policy), but also a drug's efficacy rating.
Founded: Unknown
Founders: Amos Adler (CEO)
Category: Patient Adherence
Funding: Undisclosed
Why you should pay attention – Their randomized clinical trial shows a 17% increase in patients' confidence of self-management, up to a 55% improvement in patients' medication possession ratio and an increase of 88% in user retention. Client testimonials cite that better patient adherence equates to better patient outcomes and higher patient satisfaction for the provider.
7. Myndtec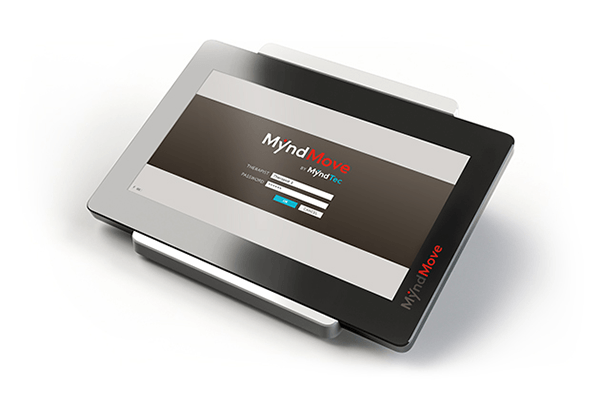 Redefining neurorehab, Myndtec develops and commercializes innovative medical devices and therapies designed to improve function, maximize independence and enhance quality of life. Their first product, MyndMove, is a proprietary eight-channel Functional Electrical Stimulation (FES) device that assists patients in recovering natural and voluntary movements in the arms or hands after suffering from paralysis, stroke or spinal cord injury.
Founded: 2008 (previously Simple Systems)
Founders: Milos Popovic, M.D. & Aleksandar Prodic, M.D.
Category: Diagnostics, Technology & Treatment
Funding: Undisclosed
Why you should pay attention – The proprietary FES device can also be used in the rehabilitation and treatment of neuromuscular conditions. While the device is to be used in conjunction with a physical therapist's expertise, if the device is eventually sold direct-to-consumers (or to in-home caregivers), adherence to treatment may be improved while simultaneously decreasing recovery time.
8. NerveVision

This patent-pending, FDA-cleared diagnostic support platform can reconstruct 3D images of any peripheral nerve taken in a standard MRI series allowing clinicians to more easily locate, see and assess abnormalities. The NerveVision technology introduces new methods of understanding nerve disorders and lets physicians develop more comprehensive and detailed plans for pain management, as well as direct interventions in pre-surgical planning.
Founded: Unknown
Founders: Lionel Lenkinski, M.D., Jay Freeman & Domenico Ciambrone
Category: Diagnostics & Technology
Funding: Undisclosed
Why you should pay attention – The greater accuracy and detail NerveVision lends to diagnostics and treatment assessments can reduce the number of procedures patients must undergo, overall treatment costs and opportunity costs associated with time spent in medical settings. The technology also has the ability to make patient visits more efficient and meaningful, and it has been implemented at some of the most prestigious institutions in the U.S. including Massachusetts General & Johns Hopkins.

Specializing in neurodegeneration therapeutics, Oxalys is developing therapies that prevent, slow or reverse the process of brain degeneration. The drug discovery platform aims to target the underlying cause of such conditions and has been designed to identify the molecules that suppress the toxic effect of mutations that cause degeneration. Their lead therapeutic, OXD-4, reduces the harmful effects of stress on the brain and prevents neurons from excitotoxic cell death.
Founded: 2011
Founders: Katharine Sepp (CEO)
Category: Diagnostics & Treatment
Funding: Undisclosed
Why you should pay attention – Capitalizing on the robust pharmaceutical market, the company has been testing drugs already in circulation to assess their potential efficacy on neurodegenerative conditions. Repurposing such medications is not only cost-effective, but can speed up the approval time for clinical trials, as it has done for OXD-4.
10. Seamless MD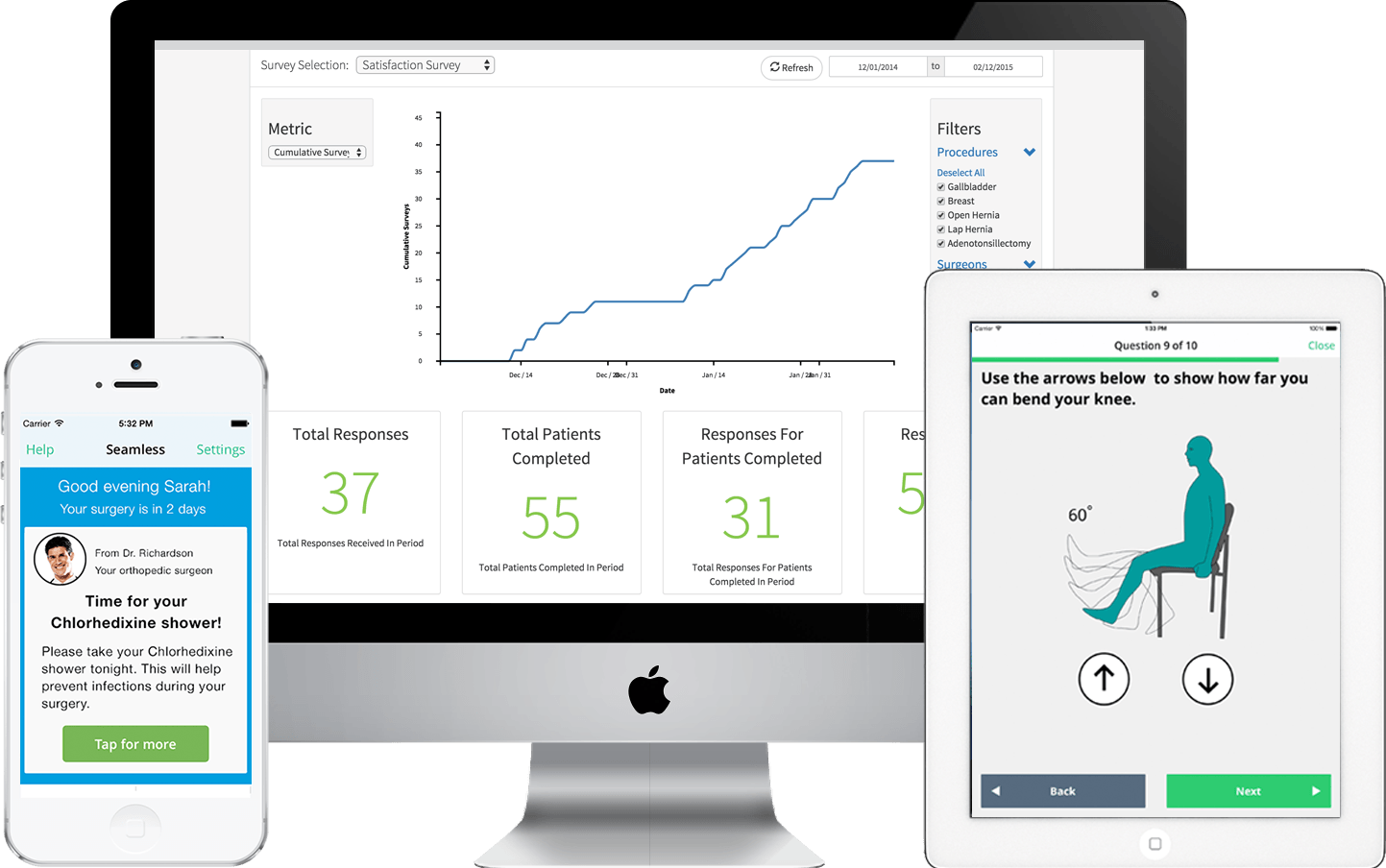 A patient education and engagement platform, Seamless MD prepares people for upcoming surgeries with pre- and post-op care information, medication reminders, interactive care plans and tools for self-management. The platform also collects data and transmits it to the appropriate caregiver making those providers who use it eligible for certain reimbursement requirements (depending on the country).
Founded: Unknown
Founders: Joshua Liu, Philip Chen & Willie Kwok
Category: Patient Adherence & Treatment
Funding: Undisclosed
Why you should pay attention – Named a Forbes 30 Under 30 in Healthcare and one of the top 20 hottest innovation companies in Canada by CIX, the platform can lower the risk of readmission and post-op complications thereby increasing provider availability for other patients. As specialists in Canada already have extremely long waiting lists, this has the potential to decrease wait times for appointments, as well as between diagnosis and treatment.