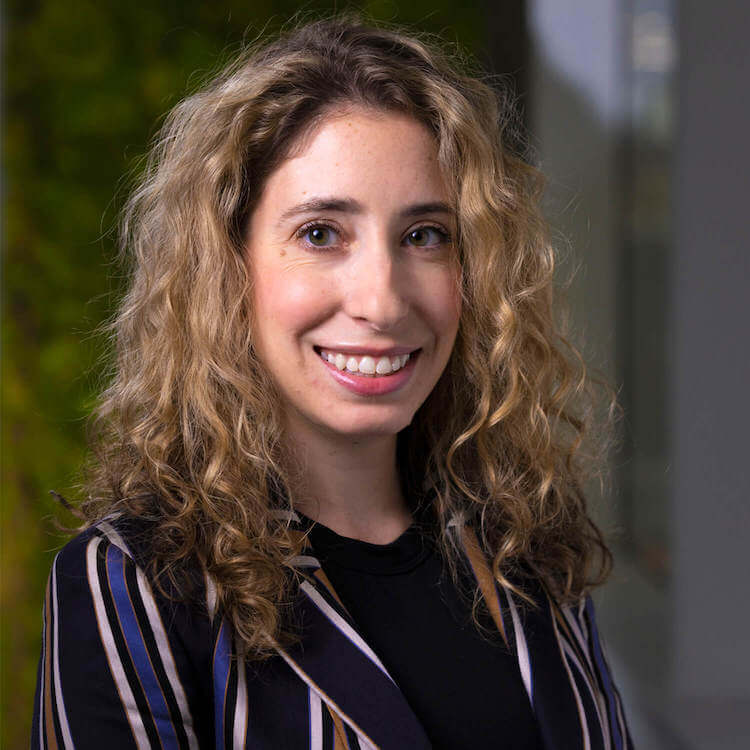 Over the last decade, the healthcare industry has experienced an explosion of digital innovation. Simultaneously, shifting consumer preferences around convenience and access to care has accelerated the pace of technology adoption at unprecedented speed, especially in the wake of the pandemic.
The value of these digital tools is manifold: healthcare enterprises report increased operational efficiency, higher quality care delivery, cost savings, and the potential to deliver a more equitable patient experience by engaging all patients in their care.
To most healthcare players, these advances would seem like a win-win. Yet, the industry's expanding reliance on technology has fueled fresh concerns about disparities around how these digital health tools are accessed. When it comes to underserved populations, will they benefit? Or risk getting left behind?
Health equity in patient portal use
The contributing factors leading to inequities in digital tool usage are complex, varied, and overlap with broader social drivers of health. The term "techquity," or technology-related health equity, has been used more recently to draw attention to this persistent, and growing, challenge — and highlight the need to focus on equity in the design, development, and implementation of digital tools.
The HLTH Foundation's Techquity for Health Coalition report highlights the three core elements of techquity: access, initial uptake and use, and sustained engagement.
To narrow the digital divide in healthcare, we examined patient portals and their role in improving healthcare outcomes and patient experience. Patient portals empower patients to play more active roles in their care by providing access to their personal health information while increasing efficiency for providers and care organizations. Ideally, by streamlining patient communication and administrative tasks, providers should be able to minimize distractions and shift their focus to delivering high-quality care.
If patients actually log in, that is. Today, 90% of hospitals and providers in the U.S. offer patient portals. Despite the high rates of adoption on the provider end, patient adoption is lagging; just 40% of patients accessed their online records at least once during 2020, though this number represents a 13 percentage point bump from 2014, according to the Office of the National Coordinator for Health IT (ONC).
Research shows these adoption figures plunge across specific patient populations, revealing stark racial gaps in portal usage. A patient study conducted by the Ohio University School of Medicine found that Black patients were 40% less likely to use patient portals than white patients.
Additionally, national market research conducted by Upfront Healthcare and Ipsos found:
Hispanic patients were less likely than white patients to use portals to check their lab results (35.1% vs 56.5%);
Black and Hispanic patients were less likely than white patients to use portals to access medical records (30.8% and 27.6% vs. 42.2%); and
Both minority groups were less likely than white patients to use portals to communicate with their care providers (26.8% and 21.2% vs. 36.8%).
Barriers to patient portal access
Because race and ethnicity are social constructs and so tightly coupled with systemic inequities in the United States, we must dive deeper into these initial warning signs. This will enable us to better understand barriers and root causes of systematic differences in digital tool usage — and develop strategies for potential solutions and interventions.
Despite slight increases in patient portal usage, there are multiple potential barriers to equitable use, including:
Broadband Internet Access: According to a Pew Research Center survey, Black and Hispanic adults are less likely than White adults to have access to broadband internet at home. Of note, while smartphone ownership doesn't vary substantially by race, 25% of Hispanic and 17% of Black adults rely solely on mobile device data and do not have access to broadband at home compared to 12% of White adults.
Digital Literacy: Many portals are not designed with usability and accessibility in mind, and patients underserved in healthcare often experience unnecessary technological setbacks. The burden is put on the patient to proactively log in and sort through a number of screens to access the information they need.
Lack of Awareness: Studies have found that Black and Hispanic patients are offered patient portal access less often than their white counterparts. While 65% of white patients said their provider offered them access to the patient portal, only 54% of Black patients and 49% of Hispanic patients reported the same.
Health Literacy and Language: Patient portals contain complex medical information, and some may only be available in English, making them difficult to navigate for patients with low health literacy and limited English-speaking skills.
History of mistrust: Trust and privacy concerns may also play a role in Black patients' wariness in using portals, as they may be influenced by the systemic racism Black Americans have historically encountered within the healthcare system. In one study, Black and Latino patients preferred to speak directly to providers and were more likely to cite privacy and security anxieties as reasons for portal nonuse.
Lack of Personalization or Need: Uptake and sustained engagement may also be low because patients do not see a need for the patient portal. In a 2020 survey, 63% of patients said they did not access their portal because they didn't have a need.
More work is needed to address existing inequities
To address the existing inequities in patient portal use, healthcare providers and organizations must take steps to ensure that all patients have equal access to these platforms.
It's critical to ensure health systems are not throwing yet another piece of technology at patients without consideration of how it meets patient needs or fits into the existing patient experience. This includes a reexamination of the initial value of patient portals and whether current tools are meeting the mark. It's now nearly 14 years following the passage of the 2009 HITECH Act, which provided incentives for health systems to adopt patient portals in the first place.
If patient portals are being optimized to deliver a cohesive and better patient experience, providing digital literacy training and ensuring that patient portals are available in multiple languages is necessary. Health systems can promote portal usage in all communications, and help patients understand the value portals provide in meeting their healthcare needs — for example, scheduling a visit or refilling a medication.
Providers should also work to build trust within Black and Hispanic communities and address cultural barriers to their portal use. Providers must recognize which patient populations are not likely to utilize the patient portal and encourage them to do so by directly addressing their specific concerns.
One way to build trust is to personalize communications with patients. Healthcare is extremely personal, so patient communications and outreach should follow. Tailoring messages to the patient's relevant needs and perceived fears makes them feel seen as an individual person, not just a number, and encourages engagement.
Today, advanced technologies and patient engagement platforms, as a complement to the portal, are elevating personalization and ensuring that the experience is inclusive for all patients. These technology solutions can create more tailored content that addresses the barriers to portal usage and can help inspire patient confidence and trust within the healthcare system.
---
About Lindsay Zimmerman, Ph.D., MPH VP, Bartosch Patient Activation Institute, Upfront Healthcare
Lindsay Zimmerman, PhD, MPH is a healthcare expert bringing together rigor and humanity to solve our most complex social and public health challenges. She believes in a true interdisciplinary approach to problem-solving, represented by her background in academic research, data-driven technologies, and patient-focused care models.
Prior to Upfront, Lindsay led large-scale projects at health systems, non-profits, and innovation centers focused on optimally leveraging social factors to proactively engage patients to become partners in their healthcare. Lindsay also co-founded Socium Health, an NSF-funded collaborative to research and prototype patient engagement and care coordination solutions. She has her Ph.D. in Health Informatics from Northwestern University and a Master of Science in Public Health from the University of Illinois Chicago in Epidemiology.