Venture Capital, Private Equity, Mergers & Acquisitions (M&A) Activity
Glooko Acquires DIABNEXT® to Expand Diabetes Offerings in France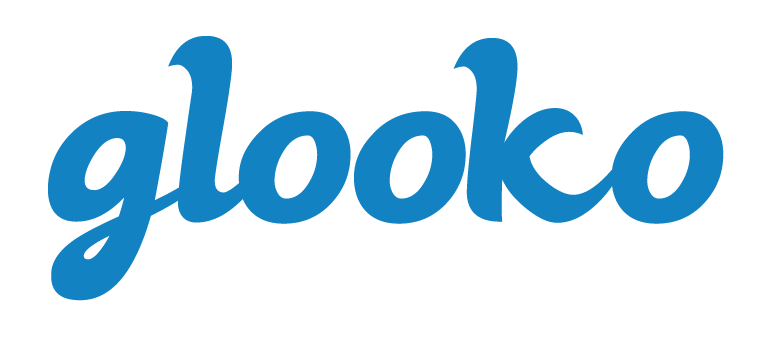 Glooko, a leading provider of remote patient monitoring and data management solutions for diabetes and related chronic conditions, today announced the acquisition of DIABNEXT, a Paris-based company whose digital health platform helps people with diabetes better manage their conditions and connects to their healthcare providers, so they can improve health outcomes. DIABNEXT's mobile app complements Glooko's product portfolio and tracks diabetes data so that physicians can collaborate with their patients to monitor individual patient data and provide remote care.
---
Avive Raises $22M for Connected AED Platform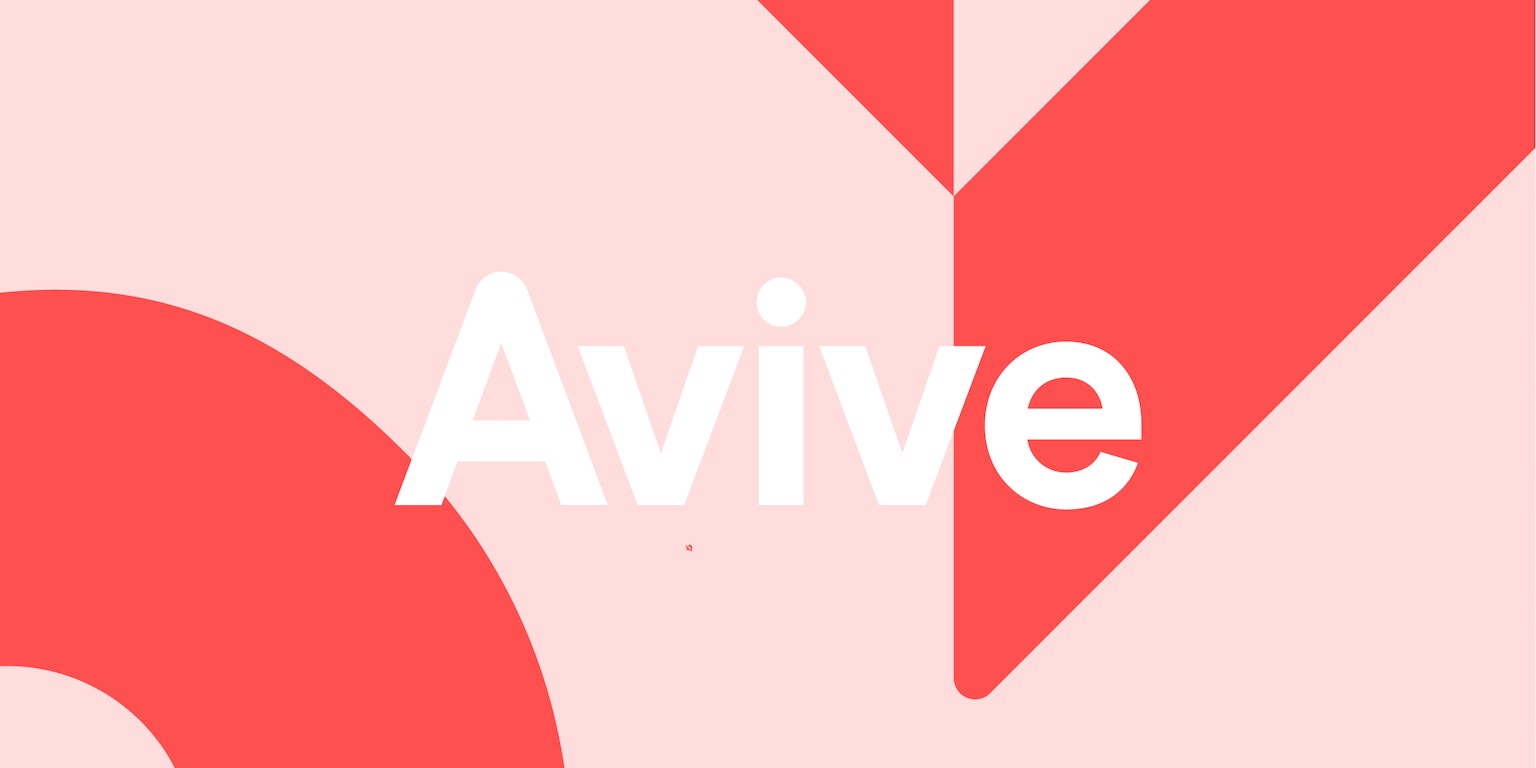 Avive Solutions, Inc., developer of an intelligent AED and connected response platform for out-of-hospital cardiac arrest (OHCA) emergencies, today announced that it closed a $22 million Series A round of financing co-led by Questa Capital, Catalyst Health Ventures and repeat investor Laerdal Million Lives Fund. This funding will be used to advance a new technology-enabled approach for improving OHCA survival rates. Ryan Drant, founder and managing partner of Questa Capital, and Darshana Zaveri, managing partner of Catalyst Health Ventures, both joined the Avive board in connection with the financing.
---
PointClickCare Technologies Announces Closing of Audacious Inquiry Acquisition
PointClickCare Technologies announce the closing of the acquisition of Audacious Inquiry, a connected care platform. Together PointClickCare and Audacious Inquiry will improve patient outcomes through a highly integrated care collaboration platform, powered by the largest network of its kind in North America.
---
BioCoach Reaches $100M Valuation to Fight Metabolic Disease
BioCoach, a leader in direct-to-consumer glucose monitoring and in-vitro diagnostic testing, announced today a $4M in its seed funding round from SecretLab LLC founder and serial tech entrepreneur Jason Bright, who had an interesting weight loss journey himself. Given that diabetes is the 7th leading cause of death in the US and costs well over $300B in the US annually, BioCoach's funding has come at the perfect time.
---
Strategic Partnerships
GE Healthcare and AliveCor Integrating Data from Consumer ECGs Into Clinical Workflow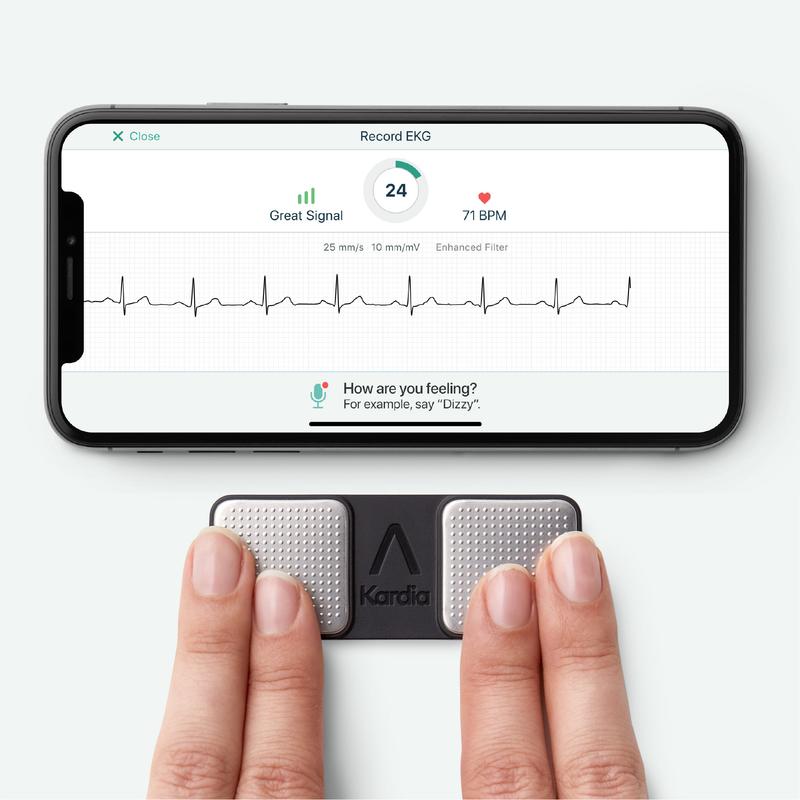 AliveCor and GE Healthcare announced they are partnering to integrate data from AliveCor's KardiaMobile 6L electrocardiogram (ECG) device directly into GE Healthcare's MUSE Cardiac Management System (MUSE). Today, cardiologists often rely on real-time data from personal electrocardiogram (ECG) devices to help manage patients with cardiac conditions like atrial fibrillation (AFib). AliveCor's KardiaMobile 6L ECG offers the only clinically validated six-lead detection of AFib and other common arrhythmias. That's why AliveCor and GE Healthcare are partnering to integrate KardiaMobile 6L ECG data directly into hospital workflows to streamline and improve patient care.
---
RevSpring Expands Integrations with Cerner
RevSpring expands patient engagement and payment solution integrations with Cerner, broadening RevSpring's platform of omnichannel and payment solutions to boost payment performance and patient satisfaction. Now more than 1,500 Cerner customers can access several of RevSpring's solutions without friction – including customers such as Ohio-based Fisher-Titus, a leading rural hospital, that signed an agreement to implement two RevSpring products to coordinate all payment data and communications, increasing clarity for patients and streamlining back-office work.
---
Verily/Lumea Partnership to Leverage AI in Prostate Cancer Diagnoses
Verily and Lumea today announced a strategic partnership to develop products that can diagnose, prognose, and guide prostate cancer therapy selection with improved objectivity and efficiency. Lumea's integrated digital pathology solution will validate Verily's AI method for improving cancer detection and grading in partnership with Google Health. Verily's AI algorithms will elevate patient care by giving physicians advanced tools to improve cancer diagnosis, as part of the Lumea digital pathology platform. Pathologists will have access to Verily's AI to assist in identifying and grading prostate cancer within their existing digital workflow.
---
Proscia and Siemens Healthineers Expands Global Reach of Digital Pathology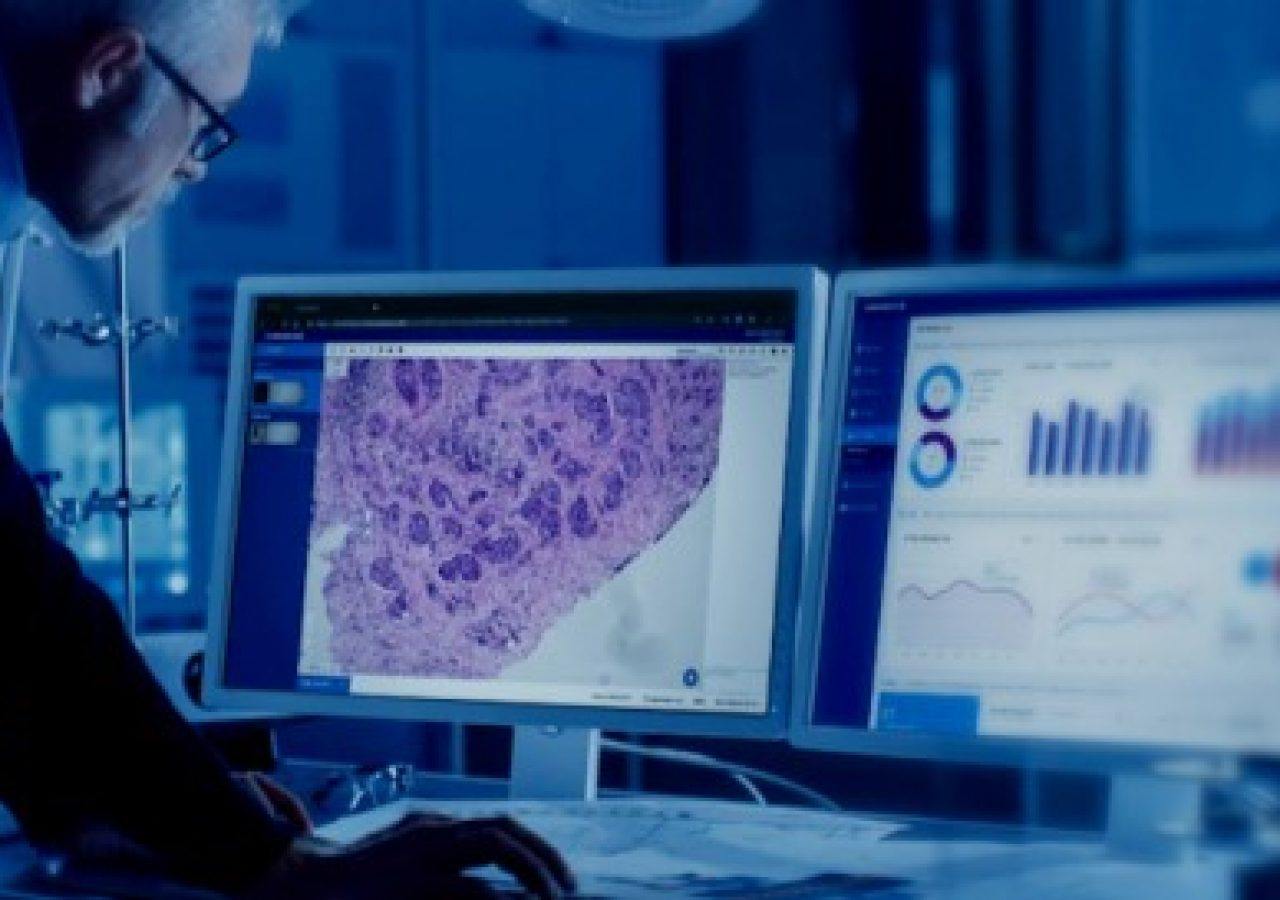 Proscia®, a digital and computational pathology solutions announced a multi-year OEM agreement with Siemens Healthineers. Under the agreement, Siemens Healthineers will enter the market by combining its Syngo Carbon enterprise imaging solution with Proscia's Concentriq Dx digital pathology platform.
---
Jvion Brings AI-Powered Clinical Insights to NTT DATA's Nucleus for Healthcare Platform
NTT Data and Jvion have just announced a new partnership, which will bring Jvion's prescriptive intelligence solution, the Jvion CORE to NTT Data's popular Nucleus for Healthcare platform. The integration will bring clinical AI to NTT Data's streamlined digital health accelerator – allowing users to more readily identify and assess risks, evaluate modifiable patients, and adjust patients' health trajectories toward improved outcomes.
---
Innoforce and Hibiscus BioVentures Combine Forces to Develop Advanced Therapies
Innoforce and Hibiscus BioVentures forms a strategic partnership to leverage their combined resources to advance new Advanced Therapy Medicinal Products (ATMPs) and biologic which will accelerate Hibiscus BioTechnology Studio Companies' product pipeline. Innoforce is a global development and biomanufacturing company focused on ATMPs and Hibiscus BioVentures is committed to advancing patient care by supporting the development of commercially viable therapies. The strategic partnership will leverage Innoforce's experience in drug development with Hibiscus' pipeline initiatives.
---
Pivot Point Consulting and Legacy Health Enter Into Epic Help Desk Support Agreement
Healthcare IT consulting leader Pivot Point Consulting, a Vaco Company, was selected by Legacy Health, a locally owned, nonprofit health system based in Portland, Oregon to perform help desk support for all Epic EHR end-users across the organization. This engagement will enable Legacy Health to maintain high-quality Epic end-user support through a cost-effective support model and allow team members to focus on more complex projects and strategic initiatives.
---
FCC Announces Final Group of Connected Care Pilot Program Projects
Today, the Federal Communications Commission announced its fourth and final set of approved Connected Care Pilot Program projects. These 16 projects were approved for a total of $29,752,601 in funding. With the newly selected projects, the Connected Care Pilot Program is set to fund 107 projects serving patients in 40 states plus Washington, D.C. Today's action also sets a uniform deadline for all participants to file their initial funding request by September 16, 2022.
---
Healthy.io & Medica Partner to Support Kidney Health
Healthy.io, a provider transforming the smartphone camera into a medical device, and Medica, a mission-driven nonprofit health insurance plan, today announced a pragmatic trial giving at-risk plan members the ability to test their kidney function at home. As part of the partnership, Members with diabetes and/or hypertension, two conditions that increase kidney disease risk, will receive free albumin-to-creatinine ratio (ACR) urine tests that can indicate an increased risk for chronic kidney disease (CKD). Members take the test in the comfort of their home and receive results immediately, which they can share with their health care provider to determine if care is needed to prevent chronic kidney disease.
---
Komodo Health & Fight CRC Use Real-World Data to Identify Top Providers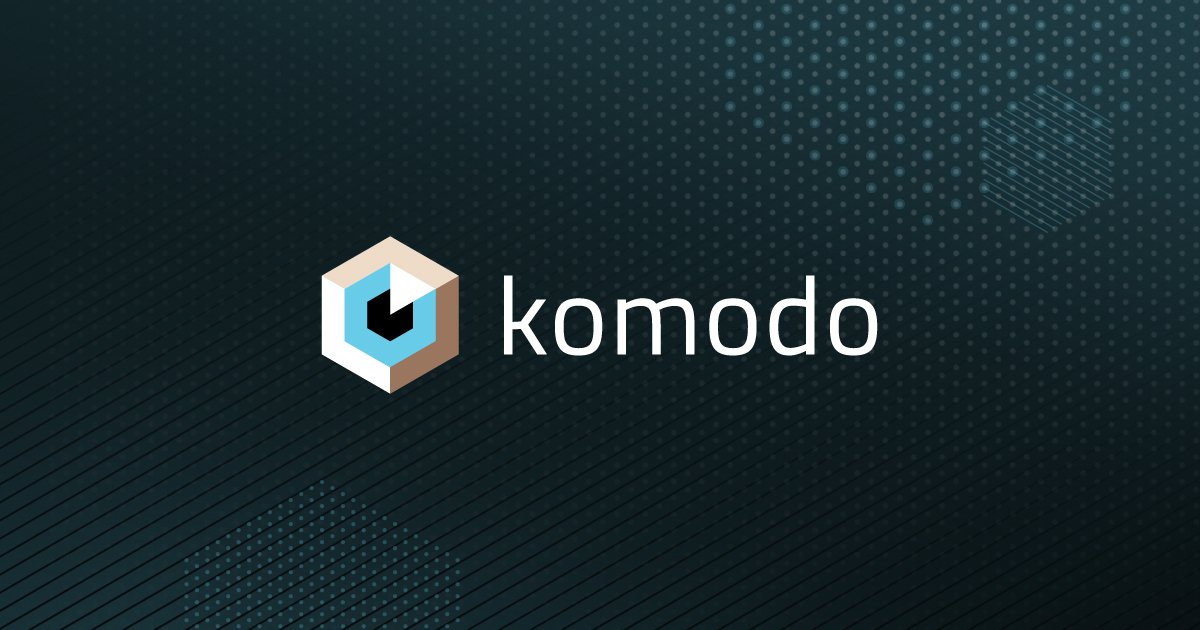 Today, Komodo Health, builder of groundbreaking health IT software solutions and next-generation analytics, and Fight Colorectal Cancer (Fight CRC) are introducing a new tool – the Fight CRC Provider Finder – to help the colorectal cancer community simplify and accelerate how they identify colorectal cancer specialists across the U.S.
The new tool leverages Komodo's Healthcare Map to help patients and caregivers find the right specialist and the right care pathway for their colorectal cancer journey. Users can evaluate specialists based on factors such as geographic accessibility, the volume of colorectal cancer patients they treat, clinical trial experience, and whether they have a strong referral network to support interdisciplinary care pathways.
---
Tesis Biosciences Partners with Frontier Management
Tesis Biosciences and Frontier Management Group are joining forces to maximize pharmacogenetics to support older adults by providing pharmacogenetic testing to senior care patients and enabling more effective medication results. This unique approach is changing how care teams support patients and improve health outcomes.
---
Terran Biosciences announces licensing deal with Columbia University
Terran Biosciences, a biotech platform company dedicated to the development of transformational therapeutics and technologies for neurological and psychiatric diseases, has entered into an agreement with Columbia University ("Columbia") and the Research Foundation for Mental Hygiene ("RFMH"), to obtain worldwide exclusive rights to develop and commercialize Columbia's proprietary CNS biomarker software platform and patent portfolio.
---
Announcements
Philips expands its Cybersecurity Services portfolio for healthcare providers
Philips expands its medical device cybersecurity services portfolio with the introduction of Secure Remote Access Management Service, leveraging the broad set of security capabilities enabled by the integration of SecureLink's critical access management and governance technology with Philips Remote Services' secure connectivity framework for technical and clinical support. The services provide benefits for healthcare providers including increased uptime, clinical performance, and advanced security to help protect access to their clinical solutions and medical devices.
---
Philips PACS interoperability helps Scotland's National Health Service deliver leading breast cancer screening
Royal Philips and NHS National Services Scotland, a non-departmental public body that provides advice and services to National Health Service (NHS) Scotland, today revealed the impact of the COVID-19 pandemic on the Scottish Breast Screening Program (SBSP), and the measures taken to deal with the backlog of delayed appointments. Philips' vendor-neutral Vue PACS (Picture Archiving and Communication System) allows the SBSP's six breast screening centers and its mobile screening units to interoperate with Scotland's national PACS system, increasing access to breast screening for Scotland's rural communities, enhancing patient choice, and streamlining diagnostic and treatment workflows.
---
Sema4 Launches Nationwide Expansion of Disparity Study to Deliver Precision Oncology Care to Underserved Communities
Sema4, a patient-centered artificial intelligence (AI)-driven genomic and clinical data platform company, today announced the nationwide expansion of its disparities in cancer care study. The study, launched in 2021, enables access to comprehensive genetic and genomic testing for advanced cancer patients in underserved communities. It will also create one of the most diverse clinical-genomic datasets to help resolve racial, ethnic, and socioeconomic disparities in clinical trials, research, and therapeutics.
---
SubjectWell Expands Services to include Oncology Clinical Trials
Today, the SubjectWell expands services to now include oncology clinical trials, beginning with non-small cell lung cancer (NSCLC), the most common form of lung cancer. With a risk-free marketplace primed with registered NSCLC patients searching for care options, SubjectWell is poised to accelerate enrollment for the more than 200 current and upcoming NSCLC clinical trials.
---
Research/Survey Reports
Nurses Are Beyond Burnout, Suffering From PTSD as Spiraling Work Demands
A majority of nurses (56%) report that they're sacrificing their mental health for the job, reveals survey data from the IntelyCare Research Group. IRG is the research arm of IntelyCare, the largest digital staffing platform for nursing professionals seeking per diem positions. The third-party data demonstrates that working conditions during COVID-19 have taken a significant toll on nurses' mental, physical and emotional well-being and suggests why more than two-in-five (41%) are considering leaving the profession for good. IntelyCare commissioned the third-party survey from Reputation Leaders, which surveyed more than 500 nurses in Q4 2021 to discuss opinions, thoughts, and trends in the nursing industry.