Dr. Justin Graham, Chief Medical Officer, GYANT
The rapid development of a COVID-19 vaccine is a monumental achievement, but it does nothing to address our extremely fragmented healthcare system. In 2021, policymakers must create and extend incentives to providers to work together to keep patients healthy rather than maximize profit. The pandemic has devastated the traditional fee-for-service budgets of many healthcare systems, and it isn't clear they will ever be able to catch up without additional federal or local funding, or succeeding with radically different business models. Fortunately, this time of difficult budget decisions and value-based care models coincides with an explosion in growth of digital health tools that are being readily embraced by patients that are happy to see healthcare providers adopt technology familiar to them in other settings. This convergence of demand for technology and innovation by health systems and patients will enable providers to be able to reach new populations while continuing to serve their communities that have been impacted by the pandemic.
---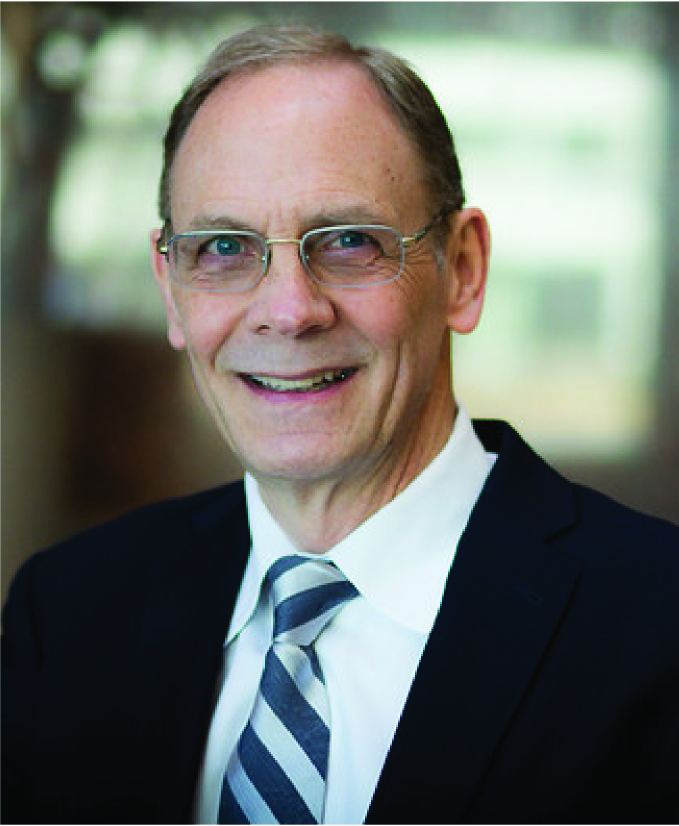 Peter S. Tippett, MD, PhD, Founder & CEO, careMESH
In 2020, COVID exposed significant gaps in interoperability and patient data exchange between and among healthcare providers and public health agencies. As 2021 arrives, I expect to see renewed vigor for tackling this challenge since it has hamstrung efficiency and the quality of patient care for a long time. I am optimistic that the Centers for Medicare & Medicaid Services (CMS) Interoperability and Patient Access Final Rule requiring admission and discharge summaries be sent to primary care providers, as well as a renewed focus on electronic referrals under the Promoting Interoperability program, gives hospitals the incentive to share patient information and medical records with the entire patient care team. I believe lessons learned from 2020 have set a determination across the industry to finally break down these communications barriers.
---
Chris McCann, CEO, Current Health
With the second surge of COVID-19 underway, hospitals are quickly reaching capacities that exceed the numbers we saw at the onset of the pandemic. In the coming year, we will see an increase in home-based care models propelled by remote patient monitoring (RPM), a technology that has proven to be indispensable in aiding hospital staff to best allocate their current, limited resources. Just recently, the Centers for Medicare & Medicaid Services announced steps to increase the capacity of healthcare systems to provide acute care outside a traditional hospital setting. Similar to the telehealth waivers we saw at the onset of the pandemic, this new program will serve as a sandbox for health systems to explore new clinical pathways for patients in their own home, which will look quite different than within the hospital. Reimbursement will allow these models to scale; and with scale, we'll be able to explore how data can move beyond just supporting care at home to actually predicting future risk and enabling preventive care.
---
Doug Cusick, CEO of TransformativeMed
As the pandemic intensified, many health IT companies were able to adapt and create COVID-19 specific solutions. The critical hospital and frontline clinician needs that presented early in the virus's outbreak revealed many communication problems within health systems and between care team members. What became abundantly clear early on was that a lot more needed to be done to help these healthcare workers to collaborate and communicate to effectively track and care for their patients.
Health IT companies are taking a very close look at their solutions and asking themselves how they can be improved to better support clinical collaboration and decision making across the entire care team. Advancements in these areas can create usability and efficiency gains through specialty-specific views of information and by supporting care team collaboration by coordinating the distribution of critical and routine notifications, tasks and to-dos between mobile and desktop, and then sharing the information across various members of a multidisciplinary care team.
Moving forward, these innovations will help hospitals and health systems to maximize the ROI that would be expected from their technology investments, recover from the pandemic and support coordinated care delivery well into the future.
---
Siva Namasivayam, CEO of Cohere Health
COVID-19 has dramatically reinforced the need to fix the basic healthcare infrastructure including helping patients get faster access to needed medical care and moving through the system with less friction. The American Medical Association has outlined the benefits of reducing the volume of medical services and drugs requiring prior authorizations. Regulatory bodies have stated the value of prior authorization, and they also know it's essential to alleviate the burden the current process puts on providers. Because of regulatory pressures and provider workflow issues, health plans need better technology that ties clinical guidelines and recommendations to a complete care plan, easily approves that care plan, and supports physicians in providing high-quality care to their patients.
---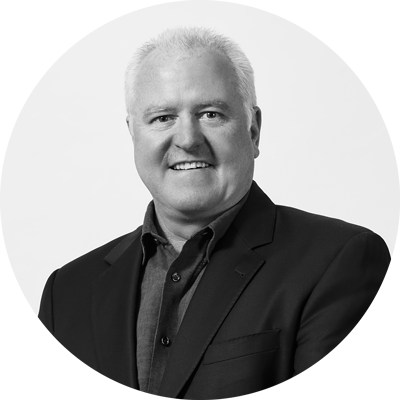 Sean Carroll, CEO of Arcadia
In the early stages of the COVID-19 pandemic, many health systems rapidly accelerated existing plans for virtual care delivery or made brand new investments in this space. As the pandemic continues to ravage our communities and put our health care systems under strain, healthcare leaders will accelerate investments in curated data at scale to support population health initiatives across their entire covered population. With systems facing staffing and budgetary crises, it will be critical for them to understand the needs of the community at large and allocate those scarce resources where they can offer maximum benefit to patients.
---
Omri Shor, CEO of Medisafe
COVID-19: The pandemic will continue to dominate our lives throughout 2021. I don't anticipate a vaccine to be readily available to the masses until mid-2021. There will likely be competition on single vs. multiple doses, and stricter guidelines are to be expected (at least in other countries) as we head into the flu season. I don't anticipate a vaccine to be readily available to the masses until mid-2021. According to Medisafe survey findings, 60 percent of respondents say they don't expect a vaccine to be available before the end of 2020. Additionally, 54 percent of respondents will wait to receive a vaccine until either their doctor prescribes it, or enough have received it to know it works.
Expect to see more widely available drugs to support the treatment of COVID-19, in addition to the vaccine, such as steroid medications and antibiotic drugs. COVID-19 will drive drug companies to devote more research into pandemic treatment and monitoring of patients' post-treatment.
---
David Lareau, CEO of Medicomp Systems
Once the COVID crisis is under control, expect to see attention turn to innovation in the management of patient health status. Current HIT systems were designed for transaction-based reimbursement, but the industry must make the shift to condition-based reimbursement. This will require systems to provide better tools for clinicians to manage patient conditions at the point of care. I expect to see advances in this area start to make their way into the marketplace by the end of 2021.
---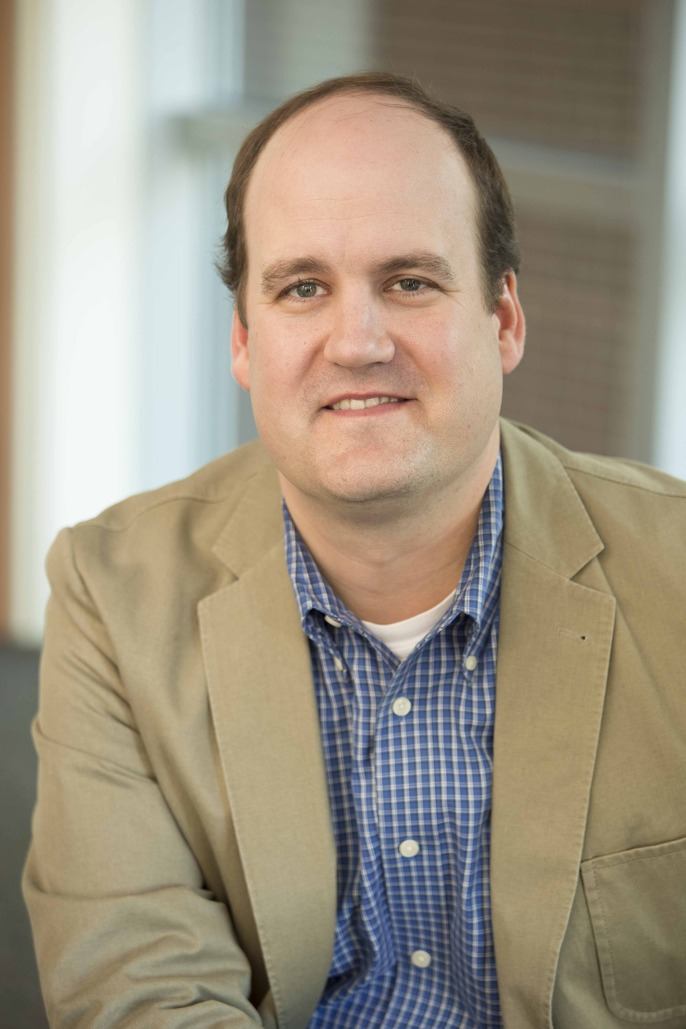 Bird Blitch, CEO at Patientco
Economic and health equity gaps exposed by COVID-19 will be addressed: As we head into 2021, organizations will commit more resources and collaborate with others within the healthcare community to support better health equity and ensure every patient can reach their full health potential.
---
Daniel Kivatinos, COO and Co-Founder of DrChrono
The Pop-Up Testing Clinic
COVID-19 has ushered in a new way of testing that has never been seen before across the country. The white tents scattered around parking lots and connected to medical facilities have proven that this new way of testing is working. Furthermore, the data that is being collected, stored, and reported at the pop-up testing clinics and then shared with various local, state, and federal public health databases is critical. Companies are creating integration tools to help share and analyze this data.
---
Lisa Romano, RN, Chief Nursing Officer, CipherHealth
Hospitals will need to counter the staff wellness fallout
The pandemic has placed unthinkable stress on frontline healthcare workers. Since it began, they've been working under conditions that are fundamentally more dangerous, with fewer resources, and in many cases under the heavy emotional burden of seeing several patients lose their battle with COVID-19.
The fallout from that is already beginning – doctors and nurses are leaving the profession, or getting sick, or battling mental health struggles. Nursing programs are struggling to fill classes. As a new wave of the pandemic rolls across the country, that fallout will only increase. If they haven't already, hospitals in 2021 will place new premiums upon staff wellness and staff health, tapping into the same type of outreach and purposeful rounding solutions they use to round on patients.
---
Ryan Van Wert, MD, CEO and co-founder of Vynca
The realities of COVID-19 have thrown into stark reality the need for improved advance care planning in 2021. According to many surveys and studies, few Americans would choose to die on a ventilator in an ICU. Instead, the overwhelming preference is to pass away peacefully and avoid aggressive interventions at the very end.
In 2021, more and more patients and healthcare providers will realize the importance of having a clear advance care plan that is digitally accessible and actionable. By educating and empowering healthcare providers to have advance care planning conversations with their patients, they can ensure goal-concordant care can be provided to every patient. Advance care planning is increasingly being included as a quality measure in value-based initiatives, which ties this critical activity directly to success in these programs.
---
Bill Paschall, VP at Vivify Health (part of Optum)
COVID-19 descended on us in 2020 like a terrible wave and continues to swirl around the globe despite social distancing, masking, and the drowning of economies. Vaccines promise to dilute and dry up this scourge on mankind, but who will have access and when? Working in conjunction with the World Health Organization, organizations like COVAX endeavor to ensure equitable distribution in early 2021 so that all nations can provide vaccines for up to 20% of their population. It is very likely that only some countries will be able to vaccinate their entire population in 2021, so we may see COVID and its impact lingering well into 2022 or even 2023.
Does this mean that the Tsunami of Telehealth in the US enabled by CMS waivers in early 2020 will wane when the Public Health Emergency expires? Although some services will again become more restricted, we will likely see only a short-term dip in these services. Patient acceptance of and engagement with telehealth has been proven, and provider willingness to invest in and utilize technology has been demonstrated. Providers continue the move from Fee for Service to Value-Based care models, and health plans will support the use of telehealth and remote patient monitoring to wider populations, lowering the overall cost of care and improving outcomes.
---
Paul Jensen, President, Novarad
The global COVID-19 pandemic and its various, and often inaccurate, testing methods have led many organizations to turn to technologies like AI and AR, which are giving radiologists a better sense of how to proactively provide for their patients and predict both outcomes and how they'll respond to various therapies.
As the medical imaging industry continues to feel the surmounting pressures from the virus, AI, when coupled with CT scans, is and will continue to play a vital role in the diagnosis and management of COVID-19. While medical imaging continues to catch up with more modern, consumer technology, leveraging AI in the fight against COVID to reduce patient vulnerability and improve medical image processing is just the beginning.
---
Rob Cohen, President of Appriss Health
The COVID-19 pandemic has fueled a resurging U.S. opioid crisis that some argue has worsened in part because of the stress and anxiety we are collectively experiencing. One bright spot is that physicians and hospitals have greater access to in-workflow tools to not only help identify patients at risk for opioid use disorder or overdose but also to connect patients with behavioral health resources that can provide them with needed treatment. This access will continue to expand to more physicians and hospitals in 2021 – and it will help save lives.
---
Sara Radkiewicz, Head of Product, CarePort
The ongoing COVID-19 pandemic has exacerbated existing operational issues within the US healthcare system and has also made exceedingly apparent the need for increased interoperability and streamlined care coordination. Better communication, collaboration, and transparency across the care continuum is the best way to ensure safe patient transitions between different levels of care and optimal patient outcomes.
Looking ahead to 2021, we expect increased provider communication, collaboration and transparency to be made a priority, particularly under CMS's new patient event notification Condition of Participation (CoP) requirements, which go into effect on May 1, 2021, as part of the Interoperability and Patient Access final rule. Though COVID-19 has highlighted the need for real-time data and alerts regarding patient status, increased visibility into patient utilization history, and streamlined data-sharing between disparate providers, this actionable information will remain critically important long beyond the pandemic.
---
Mike Hoxter, Chief Technology Officer, Lightbeam Health Solutions
In 2021, I think COVID-19 will eventually diminish with the distribution of a vaccine, but efficiently delivering care without coming face-to-face will not. The healthcare industry will continue to streamline current processes that improve care quality through more remote and electronic means. We have learned a lot about doing things differently and safely for high-risk populations through virtual care, and I do not think it will be going anywhere in the new year.
---
Theresa Kushner, Senior Director of Data Intelligence and Automation, NTT DATA Services
COVID-19 will continue to compromise patient data, setting back efforts to fight the virus
COVID-19 is an assault on privacy in the absence of data governance. Privacy regulations and protections of personal health data have been thrown out the window, along with the pandemic response playbook, as the public sector and healthcare industry scramble to aggregate as much data as they can on COVID-19 through personal health records and contact tracing – rendered as public information. Similar to other crises in history, regulation, privacy and governance fall by the wayside during reconnaissance. I believe the lack of regulation and governance around healthcare data will result in setbacks to overcoming the virus in the next several months, not to mention that it's compromising patient data.
---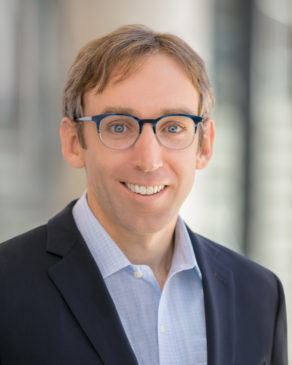 Kevin Phillips, VP of Product Management and Product Marketing at Capsule Technologies
The Coronavirus pandemic and accompanying stress on the healthcare system have shown the need for new technology that can help clinicians be more efficient and effective at delivering care, and proactively identify patients at risk. Our caregivers are healthcare's most precious resource, and in many cases, they are overwhelmed with the sheer volume of raw data, alarms and alerts around them. The onslaught has forced many into reactive care.
As we look to a new year, however, there has been a change in mindset about which alarms equate to emergent patient safety events requiring clinical intervention. Single threshold device alarms are not actionable, and therefore, of no practical benefit. What's required are intelligent alerts and surveillance tools that track patient deterioration, explain the 'how' and 'why' such events occur, and detect them before they occur – all toward eliminating patient safety risks and preventable deaths.
While machine learning and artificial intelligence have great potential, in 2021 we'll start to see more immediate, practical examples of "augmented intelligence," where technology is used to quickly analyze reams of live, streaming patient data to identify the relevant trends and insights that can then be used to provide the best possible treatment; all based on established, evidence-based care practices. By focusing on these areas, hospitals and health systems will see clear benefits that can help them transition from reactive care delivery to more insight-driven, proactive care.
---
Kris Fitzgerald, CTO, NTT DATA Services
Technology's Obligation in the COVID-19 Vaccine Distribution
Healthcare workers and pharmaceutical companies have been in the trenches the past several months treating COVID-19 patients and conducting research to develop a vaccine. As the healthcare industry, and tangential industries, work tirelessly to mitigate the virus and work to eradicate it, the technology industry has an obligation to contribute to this cause, as well. The tech sector is comprised of some of the most innovative and powerful companies in the world, and they have a responsibility to leverage their resources to remove technical barriers and help secure the supply chain to ensure the vaccine can be distributed successfully and without delay.
COVID-19-specific data is being generated at incredibly high volumes and speeds – from symptoms, to contact tracing, infection and recovery rates, and more. However, the governance around this data is severely lacking. By creating one centralized data management, analytics, and governance repository, government officials, and healthcare professionals overseeing distribution of the vaccine can better analyze the data available to them to generate more accurate real-time decisions.
This allows them to move swiftly and efficiently on in-the-moment insights, such as geographical case spikes or rural areas with a lack of resources to properly store the vaccine, to increase agility and respond to constantly changing consumer and supply chain needs. Real-time, trustworthy, and transparent data management, as well as consulting from technology and data experts, has never been more important. As we learn more about the virus and how to prevent it, data will be the key that unlocks critical information around flattening the curve and efficiently and strategically distributing the vaccine.
---