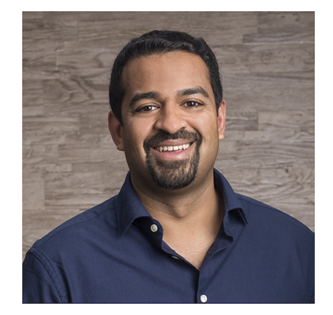 While the entire healthcare industry is inching toward giving people more autonomy to manage their care, we can't seem to hand over the keys just yet.
The latest KLAS data on patient preferences shows that most individuals interacting with the healthcare system want greater control, especially over their care visits. That's because the capabilities patients value most—including appointment scheduling, prescription refill requests, and bill payments—aren't always convenient (i.e., digital) or easy to self-manage.
This gap between expectations and reality isn't working for patients who demand convenience and care access, and it's also taking a toll on health system profitability and the staff members who are the lifeblood of these organizations. This is due to the fact most of the care needs individuals can't easily manage on their own are being handled by over-burdened staff members.
This is especially concerning since recent data from the Mayo Clinic revealed about 14% of clerical staff and 7% of administrators intend to resign in the next two years, many of them citing burnout and excessive workload.
This convergence of negative patient experience scores, employee burnout, and lost revenue is, unsurprisingly, keeping hospital and health system leaders up at night.
Yet there is a way to address the expectations of patients while reducing the excessive workload and administrative burden of health system staff. It involves automating the most time-consuming forms of outreach and giving patients "admin" access so that they can self-service various functions at the touch of a button (via a text or chatbot).
By blending the latest automation technologies with carefully designed, closed-loop workflows, healthcare organizations can let patients take the wheel and manage many aspects of their care. This in turn lets staff take a backseat with regard to monotonous engagement tasks like playing phone tag (so they can instead focus on the direct patient interactions that matter most).
Routine, preventive care is one example of this concept in action. When COVID-19 immunizations first became widely available, one health system devised an automated workflow to deliver easy-to-understand instructions via SMS text messages to vaccine-eligible patients. Thousands of people were then able to respond to the text message and self-schedule an appointment, all without ever waiting on hold or interacting with staff one-on-one. (And of those that scheduled, no-show rates were less than one percent.)
Even throughout resource shortages mid-pandemic, automation ultimately made self-service healthcare possible while allowing staff to call it quits on tedious, manual appointment management activities.
But today, health systems aren't just reluctant to grant patients administrative access to their care. These organizations are also wasting time by failing to take advantage of systems already in front of their staff.
Consider all the rich patient data—information about overdue annual visits recommended diagnostic procedures or preventive care, and even language and communication preferences—contained in the electronic health record (EHR). This information can be pushed and pulled from the EHR to drive automated workflows that have historically required hands-on outreach, all without human intervention.
Those high-patient-priority capabilities identified by KLAS, like appointment scheduling, can be driven by EHR data and are primed for automation. And when communication is automated via this system, patients can engage in two-way interactions, completing actions like self-scheduling and self-rescheduling via a simple text message.
In fact, SMS, or text messaging, is at the heart of many self-service capabilities.
Texting reigns supreme as the preferred communication method by patients, and nearly all Americans own a cell phone of some kind.
This preference for SMS is important to note because just like repetitive outreach bogs down healthcare teams, daily patient portal logins to check on the status of an appointment, test result, or specialty referral is laborious for individuals. Even the most advanced portals often have complex user interfaces and still require login credentials.
Connecting with patients via text encourages action because of the channel's accessibility and its asynchronous nature, which allows individuals to respond when it's convenient for them. Playing phone tag and digging up yet another username and password combination is not the kind of active involvement patients are seeking. Rather, they want streamlined, digital, at-their-fingertips access to self-manage care. Ideally, bidirectional SMS should complement patient portals, leaving the latter for more complex tasks like reviewing medical records or test results.
Overall, concurrent forces shaping health systems—revenue woes, patient satisfaction hurdles, staff burnout, and labor shortages—make it evident that it's time to put patients in the driver's seat. This approach has significant potential to impact the patient experience. It can also relieve busy staff from unnecessarily time-consuming tasks and shorten their already lengthy to-do lists, which is imperative before burnout or resignation happens.
In fact, a Harvard Business Review article recently called for a "fundamental redesign of the patient's role…to an active participant." The authors commented that patients routinely take on frustrating tasks that could be handled by technology.
To that end, this strategy of granting individuals administrative access satisfies consumer demand for self-service healthcare, helping them feel in control, empowered and motivated to engage with their care journey. To date, the majority of patient engagement has been driven by hospital, health system and provider priorities. Now it's time to ask what the patient wants to do.
---
About Vik Krishnan
Vik Krishnan is the General Manager of Intrado Digital Workflows, which includes Intrado Healthcare. Vik's experience in the healthcare industry spans nearly 20 years. He was the co-founder and first CEO of CipherHealth, a digital patient engagement company. Through his work at Bain & Company, the Boston Consulting Group, and other boutique firms, he has spent years advising providers, payors, and the pharma industry on strategy and performance improvement. Vik has an MBA from Harvard Business School and a Biomedical Engineering degree from the University of Pennsylvania.
About Intrado
Intrado is a leading, cloud-based technology provider that partners with healthcare organizations to improve the patient experience, increase visit volumes, and reduce operational burdens. The company's automated, EHR-integrated patient engagement platform enables hospitals and health systems to transform their interactions with patients across the entire care journey.