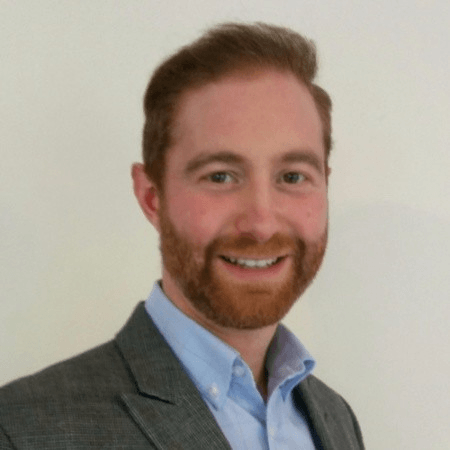 The Office of the National Coordinator for Health IT (ONC) continues to advocate for improved data exchange, with the interoperability and information blocking rules being the latest federal push.
One of the ONC's goals with its latest guidance is to establish an ecosystem of innovation, with electronic health records (EHRs) serving as the foundation — i.e., the platform enabling application development and user access.
But when it comes developing an EHR-based marketplace for innovation and mandating open APIs, there are many challenges for all players involved — including EHR vendors, tasked with standing up these sustainable marketplaces for innovation, and third-party developers, forced to bet big on which EHR platform(s) to innovate for and hope they chose right. 
4 Key Considerations for Successful EHR Marketplace Development
How could the latest interoperability and information blocking guidelines impact the likelihood EHRs will be successful in developing sustainable innovation marketplaces?
There are four key factors that stand to impact the success of EHR-based marketplace development, including:
1.  The case of too many EHRs
Though originally built for billing purposes, the role of EHRs has dramatically shifted in the past 15 years. In addition to enabling information exchange through Fast Health Information Resources adoption, EHRs have helped pave the way to digitized healthcare infrastructure. Ninety percent of U.S. health systems today utilize an EHR.
That said, when it comes to standing up a marketplace for tech innovation in healthcare, we actually have a case of too many EHR vendors — and this is problematic, given that one or two platforms tend "to rule them all," as we have seen over and over again in other industries (e.g., Microsoft and iOS, Apple and Google, Uber and Lyft, Amazon, etc.).
When there are too many platforms to consider designing applications for, third party developers must place big bets on their vendor(s) of choice; either choosing right, choosing wrong, or placing too many bets and left unable to support multiple versions of a solution. 
While Epic, Cerner, and Meditech cover a vast majority of both the acute and ambulatory care environments, no vendor has more than 28 and 33 percent market share, respectively (Epic). Translation? The race to platform domination is still very much in play. 
EHR market share of the acute care/hospital setting in 2018:
| | |
| --- | --- |
| 1. | Epic: 28%. |
| 2. | Cerner: 26% |
| 3. | Meditech: 16% |
| 4. | CPSI: 9% |
| 5. | Allscripts: 6% |
| 6. | Medhost: 4% |
| 7. | athenahealth: 2% |
| 8. | None/other: 9% |
KLAS 2018 Report on U.S. EMR Vendor Market Share
EHR market share of ambulatory care setting in 2018:
| | |
| --- | --- |
| | Epic: 33.4% |
| | Cerner: 24.9% |
| | MEDITECH: 10.6% |
| | Evident, a CPSI Company: 7.9% |
| | Allscripts: 5% |
| | Athenahealth: 3.2% |
| | eClinicalWorks: 3% |
| | Netsmart Technologies .9% |
Definitive Healthcare data as of May 2019
2. When push comes to shove, EHRs will likely shove competitive applications out the door
As opposed to firms that started out as multi-sided platforms (e.g., eBay), the goal of most software businesses (including EHRs) is to optimize its current book of business and continue to develop and sell its own functionalities into its existing user base. With that in mind, any third-party application developer utilizing an EHR's API represents potential competition to the EHRs themselves. 
In terms of innovation and organizational culture, the two elements are also often at odds when it comes to the types of organizations EHR vendors are used to working with (e.g., large, mature customers with rigid procurement processes), and smaller, third-party developers that require the flexibility and ability to iterate quickly.
3.  Platform businesses need time (among other things) to grow
There are many challenges with asking EHR vendors to take a "quick and dirty" approach to stand up a marketplace for innovation. One reason is that establishing and growing a marketplace is an unrealistic task for EHRs to take on solo. And, perhaps most importantly, platform businesses take time to mature. 
For example, although Surescripts is a widely-known industry name today (and multisided platform) and more than 85 percent of all prescriptions in the U.S. are now e-prescribed, it took nearly two decades — and billions of dollars in federal incentives — to reach that point.
4.  EHRs are behind a rock (struggling for growth) and a hard place
After a half-decade of double-digit expansion and revenue growth, EHR vendors now find themselves in a saturated market. 
Beyond this, the ONC's latest rules ask EHRs to open up their APIs — which invites potentially competitive applications to sell into the EHR vendor's client base — and also manage those third-party relationships to avoid the appearance of "data blocking." And this is all happening at a time when EHRs are under increasing pressure to deliver short-term revenue growth (which, per #3 above, is unlikely to happen). 
Healthcare is unlike any other industry. It is a highly regulated environment, with many constraints and ultimately patient lives at stake — not ideal conditions for marketplace platform development. Even less ideal is that the ONC's latest guidance forces EHR vendors to make dramatic shifts in their business — in a very, very short period of time — making marketplace development extremely challenging, and sustainability are all but impossible.  
For the ONC, mandating EHRs to open their APIs is a good first step on the road to holistic interoperability and health information exchange, but not without accounting for the conditions required for successful platform development, and level of support and expertise required to manage the process. 
---
About Seth Joseph
Seth Joseph is the Managing Director of Summit Health, a strategy consultancy focused on helping healthcare firms navigate the shift to value-based care, with a specialty in helping early-stage tech firms build and grow multi-sided networks (MSN) and multi-sided platforms (MSP).
Prior to founding Summit Health, Seth led Corporate Strategy at Surescripts. Surescripts is the nation's largest, most trusted and successful health information network, delivering more than 17 billion clinical messages to physicians, hospitals, pharmacies, pharmacy benefit managers and payers each year. Prior to Surescripts, Seth led eHealth strategy for Caremark, part of CVS Health.