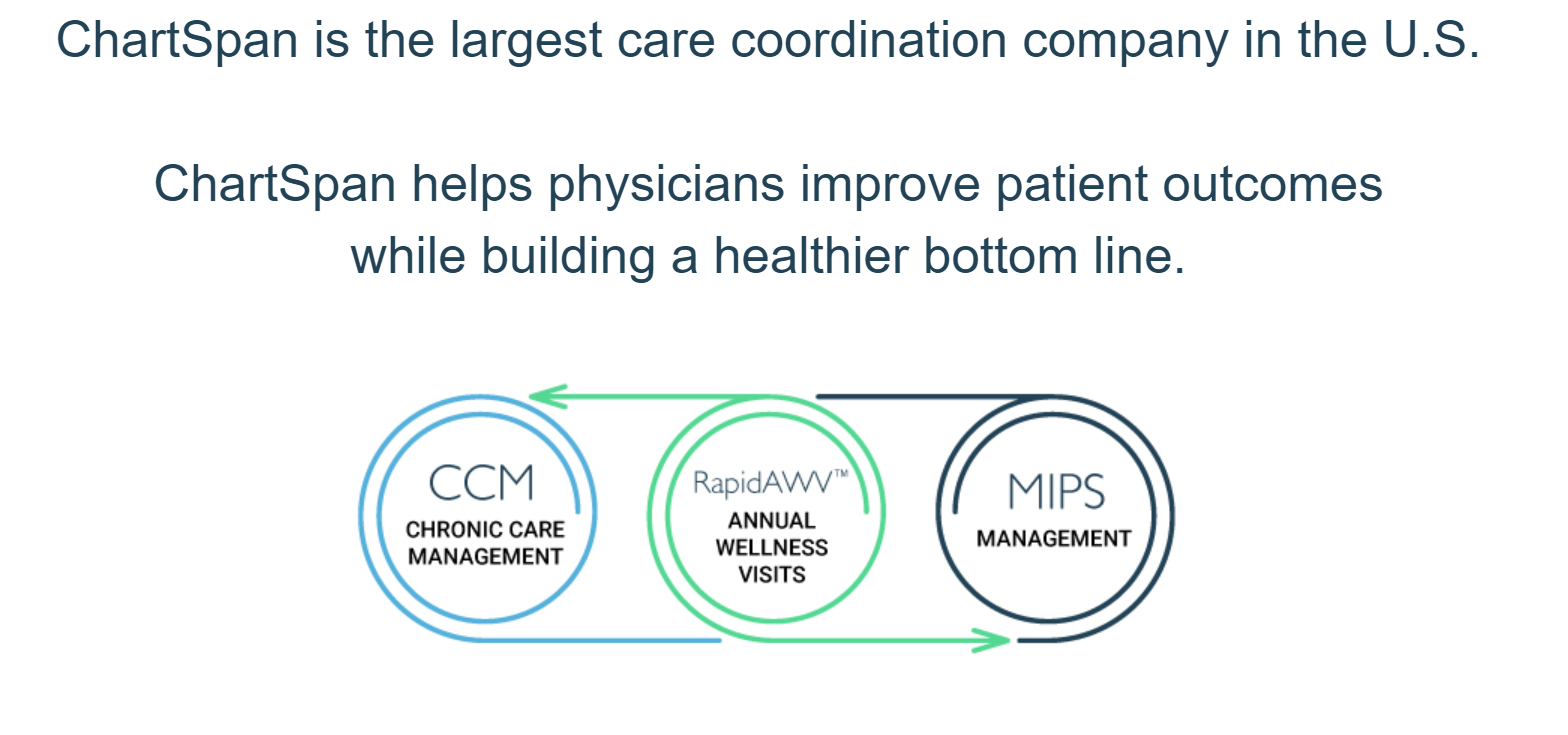 Blue Heron Capital, a growth private equity (PE) firm based in Richmond, Virginia has announced its investment in a Series A round of funding in ChartSpan, the largest healthcare managed service provider of chronic care management. The firm is part of a five-investor syndicate.
Impact of Chronic Conditions on Patient Health Outcomes
An alarming 75% of Americans over the age of 65 live with multiple chronic conditions that require ongoing medical attention and often impact their ability to live healthy, happy lives. As the healthcare industry transitions from sick-care to preventative-care, only 15% of Medicare patients actually participate in an annual wellness visit (AWV). Costly complications can emerge if not identified early on.
Not only do chronic conditions increase the risk of premature death, they can also decrease quality of life and day-to-day functioning. Plus, it's expensive – among Medicare fee-for-service beneficiaries, people with multiple chronic conditions account for 93% of total Medicare spending. People with multiple chronic conditions face substantial out-of-pocket costs for their care, including prescription drugs.
Improving Outcomes for Physicians and Their Patients.
Founded in 2012, ChartSpan's mission is to improve patient health outcomes that reduce $100,000,000 in annual patient healthcare spending by 2023. ChartSpan delivers turn-key patient engagement solutions to medical providers by maximizing reimbursements, improving care coordination and ensuring Merit-Based Incentive Payment System (MIPS) and Advanced Payment Model (APM) compliance.
ChartSpan administers an "Engagement-as-a-Service"​ for medical providers who are tired of buying expensive and ineffective software and demand a more personalized and accountable relationship with their patients. By delighting patients with interoperable and patient-designed technologies, ChartSpan delivers the highest patient engagement rates in healthcare. To date, ChartSpan manages patient care coordination and value-based programs for more than 100 of the most successful practices and health systems in the United States.
Why It Matters
"This syndicate represents a seasoned group of venture firms who have deep healthcare experience," said ChartSpan CEO, Jon-Michial Carter. "Blue Heron is unique in that it specializes in healthcare technology and services investments." Blue Heron's LPs are former healthcare executives, giving them access to a powerful network of healthcare decision-makers.
"Most importantly, the venture firms we are partnering with are a cultural fit. Culture drives our success, and this syndicate group embraces our values and convictions. We couldn't be more delighted to have such a strong group of investors supporting us."