Vijay Kedar, Co-Founder and CEO at Tomorrow Health
Health systems will realize their challenges are not transitory but systemic: This year saw health systems facing a myriad of compounding threats – from historic inflation exacerbating their cost structures, front-line clinician burnout driving widespread labor shortages, and increased capacity issues that left patients in hospital facilities one full day longer than in the prior year. As the financial markets turned south, many institutions saw their investment income stagnate, reducing the support it historically provided to hospitals' thin operating margins. Worst of all, the predicted rebound in procedure volumes as the pandemic waned never materialized. While inflation will stabilize, many of these challenges will persist as health systems enter a new normal where substantial inpatient procedure volumes have shifted to outpatient, ambulatory, and home-based settings, but hospitals' fixed costs remain high. Recognition of this will prompt continued consolidation and accelerate health system bankruptcies, in which rural markets will unfortunately likely be hit hardest.
Mudit Garg, CEO and Co-founder of Qventus
Growing surgical revenue will continue to be a top priority for health systems into 2023. But growing that revenue will require a new approach to the perennial challenges around patient access and patient flow in perioperative and inpatient settings. We'll increasingly see a 'digital divide' in service areas, where hospitals using automation will perform much better than those that continue to rely on manual processes.
Michael Meucci, CEO of Arcadia
While some have called 2022 an 'unprecedented year' for healthcare, the reality is that many of the pressures that challenge health systems' budgets and margins will continue into 2023 and beyond. To respond to financial and operational challenges, more organizations are looking to smart automation to help drive efficiency in providing high-quality, coordinated, cost-effective care. For the healthcare system overall, this represents an opportunity to deliver on the promise of automation in pragmatic ways to lessen the administrative burdens for care-continuum contributors – as well as an opportunity for individual health systems and health plans to collaborate with partners to advance the adoption of novel technology in and out of the care setting.
Florian Otto, CEO at Cedar
Providers Will Fight Revenue Challenges With Admin Efficiencies: Revenue challenges will persist in 2023 for healthcare providers. As part of that, the biggest obstacle providers will continue to face is navigating labor issues (sustained shortages and increasingly high costs). Due to these challenges – and to help combat them – providers will need to re-evaluate their administrative solutions for opportunities to automate and create efficiency. Healthcare consumers experience a lot of friction along their healthcare journeys, including calling (and waiting on hold) to make appointments, repetitive pre-registration paperwork, and clunky post-visit check-outs. By contrast, no one from an airline is calling you to walk through availability when you book a plane ticket – technology helps you navigate this journey very effectively on your own. With better administrative technology, providers can empower consumers to better engage with their digital health journeys, while also reducing operational costs and administrative labor inefficiencies.
Kuldeep Singh Rajput, CEO and Founder of Biofourmis
Expect health systems and hospitals to implement staffing design and burnout mitigation strategies in 2023 to ensure the time and expertise of employed clinicians are put to the best use while also delivering the highest-quality care to patients at home in hospital-level acute-care or chronic condition management programs. The strategies will involve selecting highly qualified and specialized clinical partners to manage much of the monitoring, outreach, technical support, care coordination, logistics and other time-intensive, but critical activities for home-based patients. Organizations will further reduce staff burden in 2023 by taking advantage of leading artificial intelligence and machine-learning-powered data analytics technologies that can provide highly personalized and predictive insight into patient trajectories and guideline-concordant care. This enables employed clinicians to practice at the top of their license, utilizing their years of education, training and experience to directly care for patients and make safe and effective data-driven decisions without the drudgery of data and software management.
Angie Franks, CEO of ABOUT Healthcare Inc.
In the post-pandemic era, the demand for care will continue to increase, placing an unprecedented strain on medical resources and exposing the implications of the independent, transactional care delivery model. As technology innovation continues to drive digital transformation, providers will need to implement controls that proactively guide patients to the optimal care setting rather than just dealing with them when they arrive at a facility. When the boundaries to care are no longer limited to the hospital setting, providers can ensure prompt access to care at every stage of the patient journey thus promoting optimal patient outcomes, which is the primary objective.
Adam McMullin, CEO of AvaSure
The nursing shortage and persistent labor competition have become a long-term systemic problem, creating immense challenges for hospitals surmounting significant financial pressure. In order to achieve the desired levels of quality improvement and labor cost savings, healthcare systems must use new care models that leverage technology and virtual care in all acute care settings. Virtual care elevates bedside care, allowing our valued clinicians to function at the top of their licenses.
Dr. Oleg Bess, cofounder and CEO of 4medica
Patient safety and quality of care will continue to be impacted by the quality of data available to clinicians for diagnosing and treating patients. As provider organizations struggle to accurately identify patients and match them to their records, expect to see more hospitals, health systems and labs turn to intelligent technologies to reduce patient duplications and other data-quality problems.
Eric Lisle, President and CEO at Southeast Primary Care Partners
In 2023, I anticipate continued pressure on healthcare leadership teams to find and recruit top talent. Organizations will have to look at their human resource strategies in a competitive labor market and address burnout within the industry. As the need for healthcare grows nationwide, so should the need to not only recruit, but support, employees in healthcare with the resources needed to succeed. This pressure will drive companies to rethink current recruitment strategies to focus on the health and longevity of their team, and consequentially, the patients they serve.
Expect additional consolidation in the payor space. Massive changes at some of the most well-known insurance companies will shift to a service-providing model. Look to Optum and Humana to watch this change in real-time. I anticipate that within 10 years, the current insurance market will no longer exist. Instead, providers, employers, and technology partners will work in tandem to offer unique healthcare options that are better tailored for unique audiences.
The ongoing health equity trend will continue with a renewed focus on rural markets. Current gaps in care delivery, peripheral services, and specialty medicine can be filled by leveraging technology and resources to support local providers to deliver care in the communities they know best.
Andrew Mellin, VP, Chief Medical Information Officer at Surescripts
Health systems facing ever-greater economic uncertainty: Economic uncertainty will worsen for health systems next year with provider burnout, staff shortages, rising inflation, and cyber security threats and attacks driving costs higher than ever before. Health systems may be forced to make hard choices like cutting or limiting services that could adversely impact patient access to care.
But technology is available today that reduces costly inefficiencies and the administrative burdens contributing to provider burnout and extra costs. When providers have access to patient health intelligence at the point of care, they can make better-informed decisions and spend less time on phone calls and faxes that take away from patient care.
Vince King, Chief Commercial Officer at TailorMed
The future of affordability – driving access at scale across stakeholders: Healthcare affordability has long been a challenge solved one patient at a time. In 2023 and beyond, healthcare has the opportunity to harness available technology, data, and analytics to proactively examine patient populations and drive affordability at scale. Breaking down silos across industries – providers, health systems, pharmacies, and life science companies – will be key in drastically changing the industry's approach.
Following the pandemic, the industry is stretched more than ever before – clinical burnout, effects of the Great Resignation, and lack of career satisfaction are plaguing the industry. Technology workflows are key in driving efficiencies – taking additional administrative burden off healthcare workers – all while helping patients.
Take pharmacy staff, for example. For years, pharmacists and pharmacy technicians have played a critical role in identifying medication financial assistance. However, today, when pharmacy teams are on the front lines delivering clinical care and critical vaccines, technology has the power to transform a manual, reactive financial navigation process into a proactive, automated one. . Next year, the industry will see healthcare entities from life sciences to provider practices implementing technology workflows to proactively address affordability in a holistic, comprehensive way. We all must do our part in helping as many patients as possible afford care – because we can and we should.
Amanda L. Bury, MS, Chief Commercial Officer at Infermedica
A greater movement to care outside the four-walls of a hospital. The movement to care inside your home through devices, telehealth and basic homecare. I think we are undervaluing the care patients can receive for basic low acuity cases inside their home. More and more medical devices are integrated with EHRs and technology stacks making it easier for patients to share data with their clinicians continually.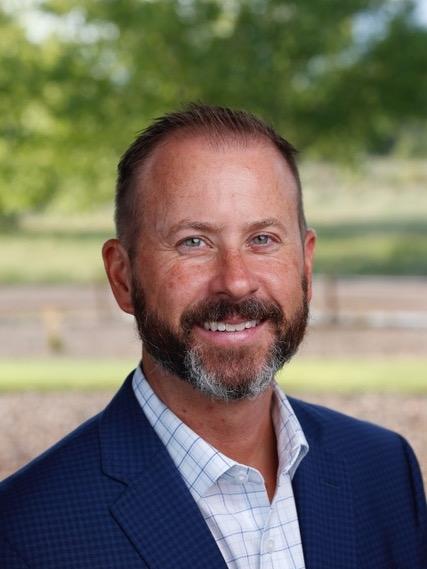 Bob Booth, MD, Chief Care Officer of TimelyMD
The complete integration of medical and behavioral care will become a high priority for healthcare organizations in the coming months. Many health issues – including fatigue, headaches and stomach pains – may actually be the physical manifestations of stress, anxiety or other mental health issues. Efforts to address one issue typically have a positive impact on the other since mental health and physical well-being are intertwined.
Dr. Nic Orsi, Chief Pathologist at 4D Path, Newton, Massachusetts, USA, and Clinician Scientist in Histopathology, University of Leeds, Leeds, UK
Getting the best treatment, especially when it comes to cancer, starts with getting the right diagnosis and having a thorough understanding of the exact nature of a patient's specific disease. In 2022 and beyond, we expect precision diagnostics technology to transform how cancer diagnosis and, ultimately, treatment is approached, putting patients on an accelerated course to more tailored treatment and improved treatment outcome. By accelerating complete, actionable and objective insight, technology innovators are ushering in the future of medicine. It is a future in which precision diagnostics and tailored prognostication will continue to revolutionize both cancer diagnosis and management based on a rapprochement between histopathology and oncology, ultimately streamlining the cancer care pathway and benefiting patients worldwide.
Vikram Savkar, Senior Vice President & General Manager, Medicine Segment of Health Learning, Research & Practice at Wolters Kluwer
In the wake of the pandemic hospitals face ever more pressure to improve care quality, which influences every strategic goal in the shift to value-based care, including financial performance. This renewed focus on quality improvement efforts across broad health systems has shed light on the fact that evidence-based practice (EBP) is difficult to execute efficiently and consistently. In 2023, hospitals and health systems will seek out AI-powered solutions capable of standardizing and accelerating the EBP research process so that continual clinical improvement becomes a core element in hospitals' culture.
Alan Tam, VP of Marketing, Actium Health
Healthcare marketers are going to continue to face challenges throughout the next 12 months, with economic uncertainty – along with many factors – impacting consumer behavior. Those challenges will come into play as marketers implement strategies aimed at their areas of focus, including outpatient volume growth, patient engagement and outreach, driving appointment bookings and measuring the impact of their programs and campaigns. Marketers looking to do all of those things and demonstrate a return on investment – which will be critical for the foreseeable future – must start thinking about new strategies and solutions that improve on leveraging the data they have to connect with healthcare consumers.
With consumer behavior likely to change along with the economy, healthcare marketers are going to have to focus on getting the right information to the right individual at the right time. Engagement for engagement sake is going to be left in 2022. Moving forward, health systems will have to connect consumers to the services and resources they need, or are at risk of needing.
To achieve that, silos will come down, and departments across the health system – like marketing, medical groups, and service lines – will need to collaborate to ensure consumers receive the information and services most valuable to them, while also driving revenue to the right areas of the business.
In 2023, timely, personal, and intelligent communications and engagement will be what health systems and marketers strive for, and what healthcare consumers demand.
Grace Nam, Strategic Solutions Manager at Laserfiche
Embracing digital workflows and modernization will be transformational for healthcare systems in 2023. Technology will improve and reform workforce structures to eliminate staff burden and burnout and create new opportunities for upskilling. Career growth opportunities and ease of use for employees will be critical to providing quality support to patients. Additionally, secure electronic documentation tools will be used to store key data, such as around a patient's visits and medical history, and create clear treatment plans and monitor progress. This will, for example, enable the interflow and exchange of patients' clinical lab results between clinical workforce and medical staff.