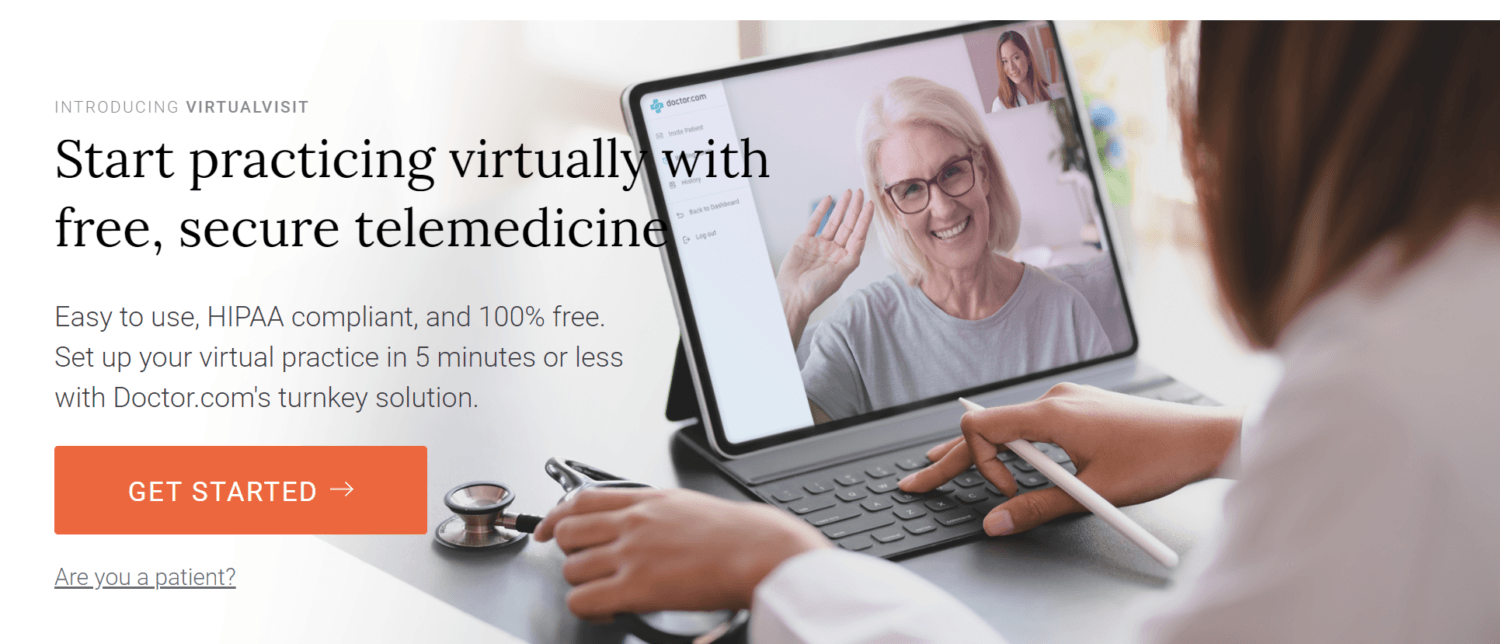 What You Should Know:
– Press Ganey advances the healthcare consumerism movement with acquisitions of Doctor.com and a majority stake in Binary Fountain.
– Expanded technology platform enables industry-leading management of providers' online brand and seamless Web-wide patient acquisition and loyalty strategies.
---
Press Ganey today announced the expansion of its market-leading health care consumerism platform with the acquisitions of Doctor.com and a majority equity stake in Binary Fountain. These acquisitions create the largest health care consumerism platform in the industry that offers an unmatched opportunity for health systems and providers to drive digital patient acquisition, retention, and reputation management strategies that will deliver new levels of growth and loyalty.
---
Set Up Your Virtual Practice in 5 Minutes or Less with Doctor.com's Turnkey Solution
Founded in 2013, Doctor.com provides the critical infrastructure and integrations necessary to enable modern digital experiences for patients. Doctor.com clients benefit from best-in-class provider data, robust physician and patient engagement tools, and seamless integrations with the most prominent health care directories, search engines, social media platforms, and EHR/PM systems. As a result, thousands of clients, including 200+ leading hospitals and health systems, 30,000+ private practices, and leading brands in the life sciences industry, have been empowered by Doctor.com to enhance their digital presence and credibility, increase patient trust, and grow their business.
---
Why It Matters
The COVID-19 crisis radically disrupted the health care industry and altered consumer behavior. The result was massive growth in telehealth services, with Press Ganey administering more than 15 million telemedicine surveys year to date. Coupled with more than 71% of patients seeking physician reviews online and 70,000 health-related Google searches each minute, these fundamental shifts have escalated the need for health care providers to enhance and streamline the online healthcare customer experience.
"This acquisition is game-changing for the industry. By pairing data and insights from Press Ganey's 472 million consumer surveys a year with next-generation technology, health care organizations can finally unite their patient experience and patient acquisition efforts within one powerful platform. This unified solution drives performance improvement, accelerates transparency initiatives, and improves the patient experience," said Andrei Zimiles, co-founder and CEO, Doctor.com. "As patients continue to 'shop' for care in increasingly competitive digital channels, this groundbreaking new platform from three pioneers in the consumerism space gives health care organizations the edge they've been looking for."
Financial details of the acquisition were not disclosed.