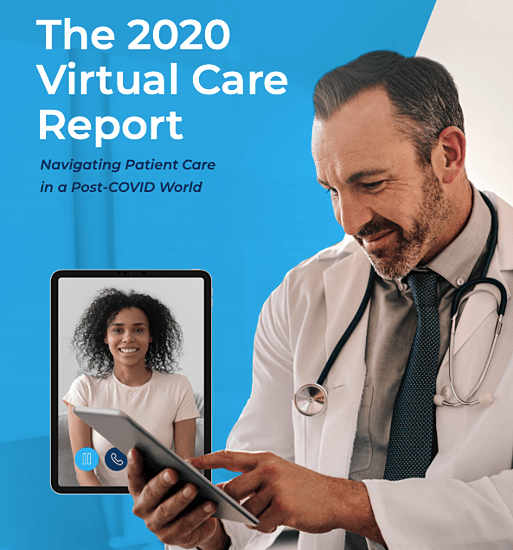 Updox, the only place to manage healthcare communications across both in-person and virtual care, today released its 2020 Virtual Care Report: Patient Care in a Post-COVID World that details the rapid transformation telehealth saw during COVID-19, how it is currently being used, physician and patient expectations for telehealth post-COVID — and how virtual care spanning the entire patient experience will become the new precedent.
At the start of the COVID-19 pandemic, telehealth became the new norm almost overnight. According to new survey data by Updox, while most practices and health systems had already employed some type of technology to manage patient intake and appointment reminders, only 18.7% offered telehealth. Once COVID hit, however, providers saw an urgent need to connect with their patients and provide care in a safe and effective way, and doing so was their primary concern. As a result, 93.8% of providers reported offering telehealth.
Today, providers who implemented telehealth via Updox are more certain that they will be back up and running in two to six months compared to those who selected another partner for telehealth (45.9% vs 34.8%). In fact, some practices that leveraged Updox telehealth retained upwards of 75% of their normal patient volume during COVID despite offices being physically closed. Looking ahead, more than 56 percent of Updox survey respondents report telehealth to be very to extremely important to the future of their practice, and more than 95% report they plan to offer telehealth in the future.
"COVID-19 has forever changed the delivery of healthcare. In a post-COVID environment, telehealth is no longer a novelty – it is a requirement to stay in business. But telehealth is just one piece of a successful practice," said Michael Morgan, CEO, Updox. "Looking ahead, providers must expand their offerings to include a mix of in-person and virtual visits. In doing so, physicians can ultimately be more productive, engage with a larger number of patients and run a highly profitable practice."
Post-COVID Expectations and the Future of Virtual Care
Moving forward, patient expectations for on-demand, convenient healthcare will continue to take precedent. Practicing healthcare in a post-COVID environment will require a virtual care strategy throughout the entire practice workflow that is not only cost-effective and resource-efficient, but that improves the patient experience both inside and out of the practice. This encompasses all patient engagement solutions such as video chat, secure text, electronic fax, patient reminders, and touchless billing.
"Developing a virtual care strategy is imperative to a more comprehensive patient experience, improved outcomes and the long-term success of healthcare practices, but permanent reimbursement of telehealth is key to making this happen," continued Morgan. "Healthcare has forever changed since the start of 2020, and reimbursement needs to follow suit. Patients are demanding safety, convenience, and choice when it comes to healthcare delivery. Telehealth will continue to play a critical role moving forward, and the industry needs to support their professional associations, contact congressional leaders and speak out about payment reform."
To download the report, click here.