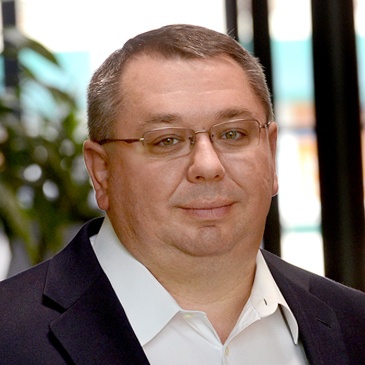 The past few years have been particularly interesting for the healthcare landscape. We've seen a surge in telemedicine and retail clinics, increasing use of personal healthcare devices such as watches and fitness trackers, aggressive attempts to dismantle the ACA, the growing influence of private equity investment firms, and massive mergers with disruptive enterprise market entries such as Amazon. As the ground beneath them continues to shift, many providers are venturing into new territory to improve their financial position.
Historically, the healthcare industry has been one of the slowest to adopt innovative ideas and technologies for administrative functions. But the industry's efforts to adapt to new realities could change that perception. Here are four major trends providers will need to take bold steps to address.
1. Telemedicine's boom will increase financial pressures
High Deductible Health Plans (HDHPs) have been steadily increasing, and patient self-pay is growing right alongside them. This has led to a retail clinic and telemedicine boom, with specialty organizations attempting to capture market share from traditional providers. 
These trends will likely continue in the wake of the COVID-19 pandemic. In 2019, telehealth use skyrocketed 53% compared to previous years; today, many patients and providers have no other option. Telehealth claim lines have increased exponentially since the start of the pandemic—and from March 2019 to March 2020, more than 4,300 percent nationally. This trend is expected to continue for years to come.
As visits to traditional physician offices continue to decline, so do valuable elective procedure referrals that constitute the majority share of providers' profits. The resulting revenue losses will be felt industry-wide.
2. Offsetting rising labor costs will become a top priority
Shrinking reimbursements from federal and commercial payers, combined with an aging population, are taking their toll on providers' operations, resources, and financial health. Rising labor costs, largely associated with benefits cost increases, makes it difficult for providers to alleviate these market pressures.

In an effort to combat rising labor costs, providers are taking a hard look at revenue cycle performance from every angle. To improve performance on the A/R front line, for example, some providers are turning to robotic process automation (RPA) and machine learning technology that reduces the nonproductive time for agents, thus improving collections and lowering their cost to collect. Managing agent performance (on-site or remote) through increased visibility into agents' day-to-day activities and streamlined QA processes improves quality and performance. These advances enable real-time coaching, help agents become more efficient and effective and keep them engaged.
Providers are also enlisting revenue cycle management (RCM) specialty partners and others to bridge gaps and improve operating margins. RCM partners that invest in the latest workforce management and patient engagement tools can deliver additional value by engaging patients more effectively, speeding revenue recovery, and boosting their clients' brand image through outstanding patient experience.
3. Large enterprises will continue disrupting the industry
The entrance of large corporations such as Amazon, Apple, and Google has changed the healthcare landscape in recent years as they introduce initiatives and technologies designed to improve healthcare delivery and the patient experience. In response to the current pandemic, companies such as Dyson and Tesla have reconfigured their operations to create ventilators and other equipment and supplies in critical need on the front line. 
As more of these cross-industry partnerships and efforts achieve successful results, big corporate players will continue to look for new ways to disrupt the healthcare industry to boost the quality of care, patient outcomes, and their own profits. This will lead to an erosion of profits for the traditional health model and providers.  
4. Healthcare receivables could change forever
The COVID-19 crisis has changed healthcare receivables operations for good. Providers have shifted to a remote workforce, and a significant portion will stay remote. This opens up new challenges related to monitoring remote employees, keeping data secure, and reducing HIPAA violations with secure workplaces. Fortunately, there are simple, EHR-friendly technologies that can provide all the insights and tools A/R teams need to achieve peak performance, stay compliant, and stay connected. 
As the healthcare industry looks to the future in a post-pandemic era, one thing is clear: technology will play a significant role. Disruptive innovations will either force healthcare providers to adapt to stave off market threats or help them address long-term financial challenges related to operational inefficiencies and gaps in the revenue cycle. Providers that make progress on both fronts will be best positioned for long-term growth.
---
About Shawn Yates
Shawn Yates, Director of Product Management, Healthcare at Ontario Systems, a provider of receivables management software to healthcare providers, ARM agencies, and government collections departments. Yates has more than 20 years of experience in revenue cycle management spanning both payer and provider sides, as well as a strategetic leadership at Experian Health

---