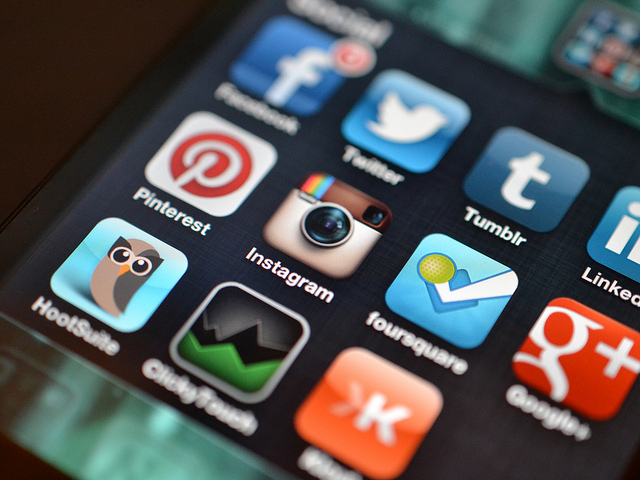 Social media is an essential online marketing and outreach tool for any organization that wants to connect to the largest audience possible. However, health organizations — like hospitals — can face unique challenges in managing social media, which can make effectively leveraging these tools less straightforward.
Many large hospitals have been successful in making social media work for them. As a result, they've provided a template that other healthcare organizations can follow.
Hospital Social Media Use Can Bolster Connections
Social media provides a constant opportunity for growing connections with the widest possible audience. This enables a hospital to build relationships within its community and provide a range of advantages.
Improved patient engagement can help keep people aware of the full range of resources they have access to, give a heads-up on any important information and offer an extra way to provide health education. For example, many hospitals use social media to provide diagrams on topics like managing diabetes with the right diet or spotting the signs of a heart attack.
To demonstrate all this, here are four recent examples of hospitals using social media to improve patient engagement.
1. The Mayo Clinic
The Mayo Clinic, which has nearly 2 million followers each on both Facebook and Twitter, uses a variety of content types — from simple posts with image attachments to linked blog posts to video content — to drive patient engagement.
One of the most effective kinds of content the clinic uses is narrative. Uplifting stories often drive patient engagement, and the Mayo Clinic takes full advantage of this. It regularly posts inspiring articles, such as how medical technology helped someone in need of a new lung breathe easier.
Interestingly, stories about frustration and difficulty are often met with engagement in the form of sad and angry reactions.
The lifestyle content the Mayo Clinic creates also blends in with other information a patient would normally see on their feed.
In addition, the clinic uses its platform to spread information about public health, such as the coronavirus outbreak.
2. The Cleveland Clinic
Like the Mayo Clinic, the Cleveland Clinic is a well-known hospital with a robust following on social media that takes advantage of standard features and content to reach patients. It is also using newer and more platform-specific methods, such as Instagram Stories.
Because Instagram Stories are designed to be highly discoverable, they add a new way for patients to find your hospital's social media account, helping you reach the widest audience possible.
The Cleveland Clinic's Instagram also takes advantage of some features unique to social media — such as using emojis as bullet points — to drive engagement.
Cleveland Clinic tries other, less-used social media features that can promote high engagement and encourage interaction from patients. For example, it has used Facebook Live to host several live Q&A sessions with experts on topics ranging from foodborne illness to osteoporosis to regular updates on how the clinic is doing.
3. UPMC Pinnacle
Like other hospitals, UPMC Pinnacle takes advantage of a variety of content in different forms to personalize the patient experience and share relevant and useful information with the community.
A video published in February on UPMC's Twitter provides an overview of the hospital's community osteopathic inpatient oncology unit. It uses voiceovers from unit staff to quickly establish what sets the hospital apart in terms of care.
UPMC also takes advantage of its follower count to share useful health-related content, like an infographic that shows the signs of a heart attack in both men and women. Things like this are helpful and encourage patients to follow the hospital.
4. Johns Hopkins
Like the other healthcare facilities on this list, the Johns Hopkins Hospital utilizes narrative to create an authentic connection with patients, driving strong engagement numbers. Part of what sets it apart, however, is the kind of content it creates to build those connections.
Johns Hopkins has a sizeable following on YouTube. There, the hospital's social media team takes advantage of some of the best features of video, like its ability to make content that might come across as a bit dry in other mediums, much more engaging.
This social media strategy has yielded big engagement numbers and brought a lot of extra attention to the hospital. For example, the story of one patient whose seizures led to successful but high-stakes pediatric brain surgery has racked up nearly 2 million views since its publication a few years ago.
Other videos on Johns Hopkins's channel take advantage of the power of virtual medical imagery to break down complicated procedures and inform the audience. One video about the Whipple Procedure, a common surgical intervention for patients with pancreatic cancer, garnered more than 800,000 views.
How Hospitals Can Take Advantage of Social Media
Hospitals can leverage social media to better connect with the communities they serve and provide useful information to their followers.
While it can be somewhat tricky for hospitals, many major healthcare organizations have found ways to successfully use narrative in posts, unique platform features, and video content.