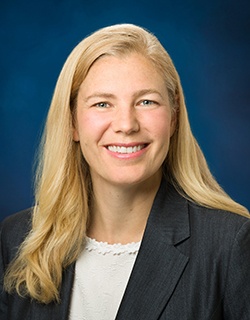 Preparing a hospital to ride out a natural disaster is fairly straightforward when the danger is imminent. You hunker down, secure the facility, and transfer any higher-risk patients to a safer location. 
But what happens if there is only a possibility that disaster might strike? That was the dilemma facing us at Baptist Health, our multi-facility health system in Jacksonville, Fla., as Hurricane Dorian approached in September 2019. 
Early weather models of the (at one point) Category 5 storm's potential path looked like a bowl of spaghetti; it was anyone's guess as to whether Dorian would make landfall, and if so where it would go. While many of those models showed it could strike our northeast part of the state directly, our clinical and administrative leaders were reluctant to transfer anyone until our coastal facilities were actually in jeopardy since a mass intra-transfer would be a disruptive, time-consuming, risk-laden and costly endeavor. 
A Safe, Effective Workaround
Preparation for such a large movement of patients, however, was a certainty. Knowing we would have to move quickly while delivering continuous care should the need arise, we wanted to pre-populate patient rosters at the receiving hospitals without going through the admissions, discharge, and transfer (ADT) system. The goal was to have all of the patients' health information already available to the new care teams at the receiving hospitals, just in case, while ensuring we knew the actual location of every patient affected at all times. 
Yet setting up patients in the ADT system at the receiving facility would make it appear they had been transferred when, in fact, they were still at the original hospital (and might never be moved). Missing patients would, of course, cause significant worry and confusion among providers on both sides of the transfer and would risk the patients' safety if they were indeed lost in the transition.
We solved this difficult challenge by re-thinking technology we had already implemented. Our TransformativeMed CORES workflow solution, which we had implemented to improve workflows and collaboration from our Cerner electronic health record (EHR) system, could line up patient information in an innovative and actionable manner and allow us to safely and effectively work around the ADT system.
The first step was to create a placeholder in a collaboration/information organization tool for each patient who might be moved. These placeholders could be established ahead of time rather than in the midst of a chaotic transfer of dozens of patients as a Category 4 hurricane bore on the sending facility. If it turned out later they weren't transferred, the placeholders could easily be deleted with no impact on the ADT or any other system.
We eventually chose to transfer 14 patients from our coastal Nassau Medical Center to our Jacksonville hospital and another 41 patients from our Beaches Medical Center to our South hospital, also in Jacksonville. When the 55 patients were transferred, all the receiving hospitals needed to do on CORES was merge the placeholder with the patient encounter and those patients were flowed into the roster of the receiving hospital along with all of their relevant chart information. Clinicians at the receiving hospitals were then in a position to provide care immediately, as though there had never been an emergency evacuation.
Work with What You Have
The solution, which we developed and implemented in less than 24 hours with the help of TransformativeMed, was elegant in its simplicity, easy to accomplish and flexible enough to accommodate the unpredictable nature of the first serious weather event of Florida's hurricane season. Nearly as important, from our health system's point of view, was that the solution didn't require any additional investment or any new technologies to implement. The functionality was built into HIT capabilities we already had. We just had to turn it on to take advantage of it. 
In order to get the most out of our investment, making good use of existing technology is the very reason our organization chose to implement an embedded system native to the EHR. By using an integrated solution, we are able to help our physicians and other providers practice more efficiently, and we now have an EHR that delivers actionable information in a format customized and intuitive to each specialty's priorities.
As such, each care team member has the most relevant and timely information to organize rounds, convey discharge readiness and conduct handoffs. If status and situations change—including at a moment's notice—smart notifications and secure messaging ensure the right information is provided in real-time.
This is a lesson all health systems can learn. EHRs contain nearly all of the data providers typically need, but the technology doesn't always align with their workflows, so relevant information is often difficult to find. By thinking beyond what's available—and realizing what's capable —healthcare organizations can find a solution that allows them to obtain the greatest value out of their existing technology. And they're in a better position to weather all their storms – figuratively as well as literally. 
About Stacey Johnson, M.D.
Stacey Johnston, MD, was named vice president, chief medical information officer (CMIO) of Baptist Health in October 2019, after serving as associate CMIO for hospitalist informatics since August 2018. A board-certified family physician and a member of the Baptist Hospitalist Group, Dr. Johnston has extensive experience in the use of electronic medical records, clinical technologies across a broad spectrum of clinical settings and knowledge of electronic medical record infrastructure.