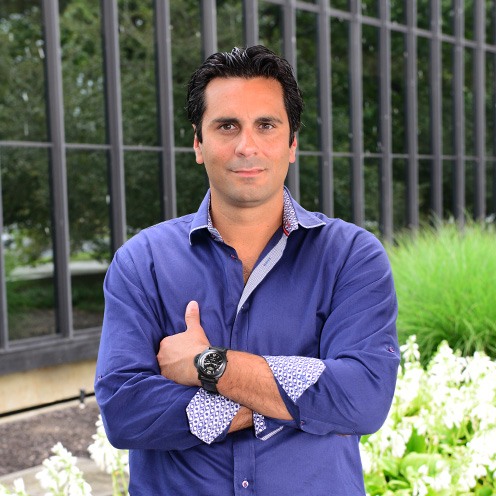 Electronic health and medical records (EHRs) enhance the patient experience and improve care coordination, but they can also put patients and providers at risk if they are not protected. Security vulnerabilities can arise from communicating via unsecured channels such as email and can result in data breaches, compromised patient records, and even identity theft. As medical records contain personal information such as social security numbers and insurance ID numbers, they are often even more valuable to hackers than credit cards. The 2019 Protenus Breach Barometer found that 15 million patient records were breached during 503 healthcare data breaches in 2018, nearly triple the amount of reported incidents from the previous year.
According to a study conducted by the Ponemon Institute and IBM, it takes about 350 days for the healthcare industry to identify and contain a data breach. Even after a security threat is secured, the aftermath of financial and reputational loss prevails. To reduce the amount of time spent on remediation activities, regulatory inquiries, and litigation in the years following a breach, organizations must have proper security measures in place to prevent cyberattacks from happening in the first place.  
Since electronic health and medical records are the future of healthcare, they must be protected with a document delivery solution that is 100 percent secure. The following strategies can help to protect patient health information and mitigate security failures:
1. Cloud Enable Fax Machines
Implementing a HIPAA compliant hybrid cloud fax solution enables healthcare organizations, medical groups, and insurance companies to transport unstructured data such as patient records, scripts, discharge summaries, medical forms, authorizations, prescriptions, and insurance claims without compromising speed or security.
By leveraging the cloud and delivering all faxes via HTTPS, outdated fax boards, media gateways, and the complex telephony stack are completely eliminated. Unlike a legacy analog fax infrastructure, hybrid cloud technology can ensure that time-sensitive protected health information (PHI) are delivered within seconds with high-resolution, near-diagnostic image quality and the highest levels of encryption.
The accessibility of fax, coupled with the scalability of the cloud, ensures the exchange of PHI among the healthcare ecosystem is protected. This allows patients to receive high-quality care without compromising their personal information.
2. Utilize End-to-End Encryption
Even if your organization utilizes a solution that is HIPAA compliant, that alone does not guarantee that your data is encrypted. This is why it's critical for healthcare organizations implement a solution that is not only HIPAA compliant, but also utilizes well-defined end-to-end encryption methods such as those defined in the Elliptic Curve Integrated Encryption Scheme (ECIES). This hybrid encryption scheme uses Elliptic Curve Cryptography to generate a shared secret between peers to seed the encryption process with unique keying material while signing and authentication mechanisms assure the validity of the data in transit.
End-to-end encryption not only protects data at each endpoint, but it also protects data at rest. Since information is never de-encrypted and re-encrypted, even if a third-party were to snoop on the information in transit, it would be indecipherable. Most importantly, end-to-end encryption schemes ensure secure transmissions even over unsecured channels.   
3. Implement Disaster Recovery and Built-in Redundancy
To ensure business continuity, healthcare organizations must utilize a solution that guarantees uptime in the effect of a technical failure or natural disaster. Any amount of downtime could have a disastrous effect on patients. For example, the inability to send a prescription to the pharmacy or the delayed delivery of lab results due to network failure or lack of interoperability can be a matter of life or death.
A hybrid-cloud fax solution with built-in redundancy ensures that communications remain fully operational even when existing telephony equipment fails. Effectively managing high-volume fax operations and multiple inbound and outbound calls simultaneously are also key to ensure business-critical operations run as efficiently as possible.
Overall, as the digital environment within healthcare continues to evolve, proper security procedures must be implemented and consistently upgraded and monitored. By utilizing a hybrid cloud fax solution leveraging end-to-end encryption and built-in redundancy, organizations can effectively protect patient data and deliver a personalized healthcare experience. Fax's key role in healthcare data security best practices is the reason why the online fax market is projected to be worth $2.4 billion by 2022.  
About Paul Banco
As CEO of etherFAX, Paul Banco is responsible for the strategic direction of the company and leads technology development, including the patented etherFAX and etherFAX SEN intellectual property. In 2009, he identified the need to leverage the cloud for secure document delivery and co-founded etherFAX with other telecom industry veterans.