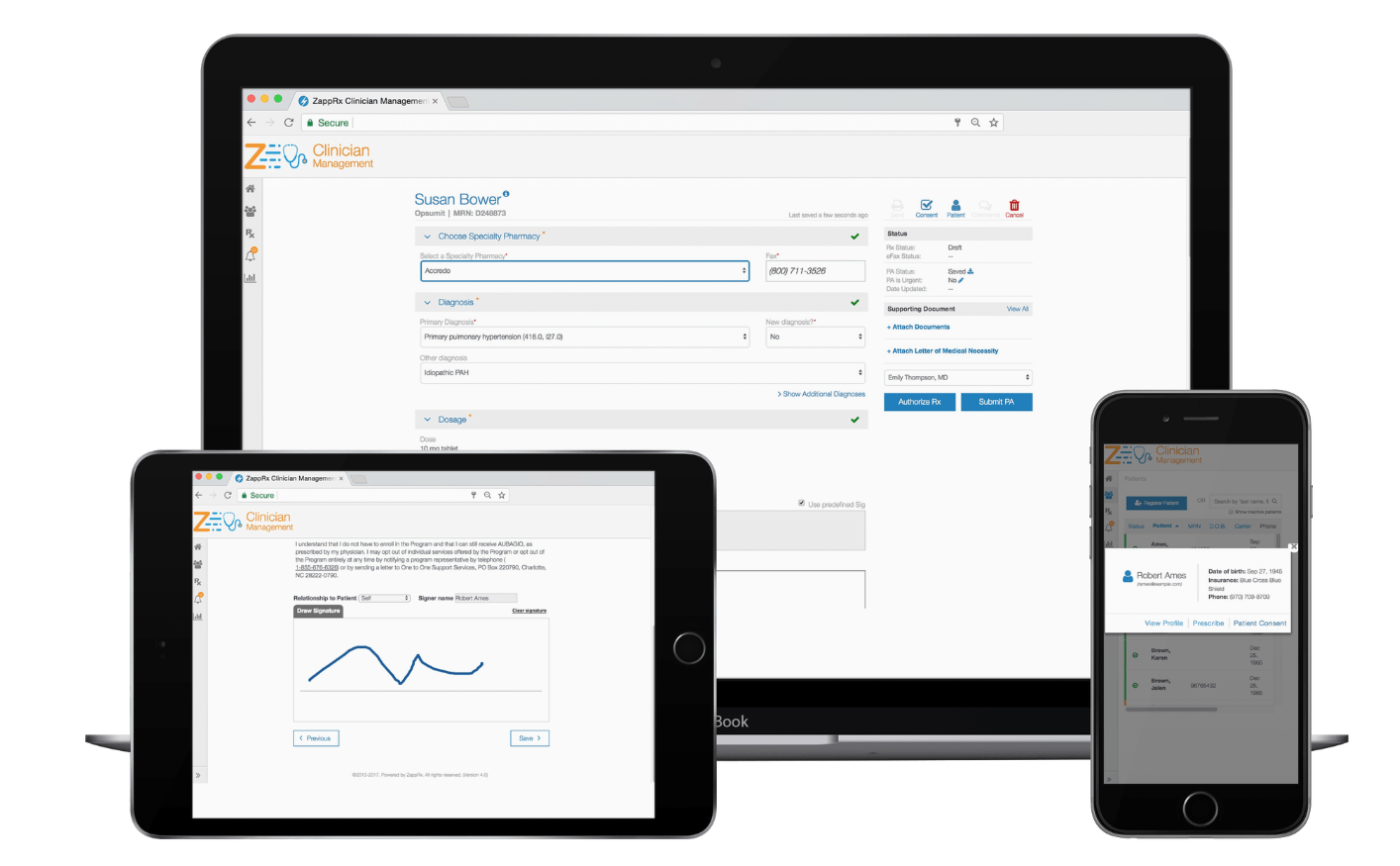 EHR vendor Allscripts has reached an agreement to acquire prescription and prior authorization platform ZappRx, according to CNBC. The acquisition will help Allscripts diversify its business outside of electronic medical record (EHR). The company has raised a total of $40M in funding to date.
Founded in 2012 by Zoe Barry who previously worked at athenahealth, ZappRx streamlines the complex process required to order specialty medications, increasing efficiencies when collecting and maintaining the myriad requisite information for ordering specialty drugs — including pharmacy information, payer/prior authorization requirements, and relevant clinical history. 
ZappRx then enables providers, pharmacists, and payers to digitally interact with one another to fill a prescription, reducing the need for faxes and phone calls.  The platform currently is live in Pulmonary (including Cystic Fibrosis (CF), Pulmonary Arterial Hypertension (PAH), and Idiopathic Pulmonary Fibrosis (IPF)), Severe Asthma, Cardiology (including Hyperlipidemia and Congestive Heart Failure), and Gastroenterology (including Crohn's Disease and Ulcerative Colitis).
Allscripts Plans to Diversify its Core Business
"Allscripts is excited to add ZappRx's platform to our growing portfolio. The specialty-prescribing space is a key focus area for Veradigm, our payer and life sciences business unit. While we cannot share the details of our agreement publicly, the addition of ZappRx's team and technology will augment our solution offerings and provide great value to our clients," said Allscripts in a statement
The company has struggled over the recent years to maintain its market share in the EHR space. In 2018, Allscripts had a total of 33 hospital losses in 2018, 15% of those were due to customer consolidation, according to a recent KLAS report. Last year, the company acquired patient engagement platform HealthGrid for $60M and EHR provider PracticeFusion for $100M.