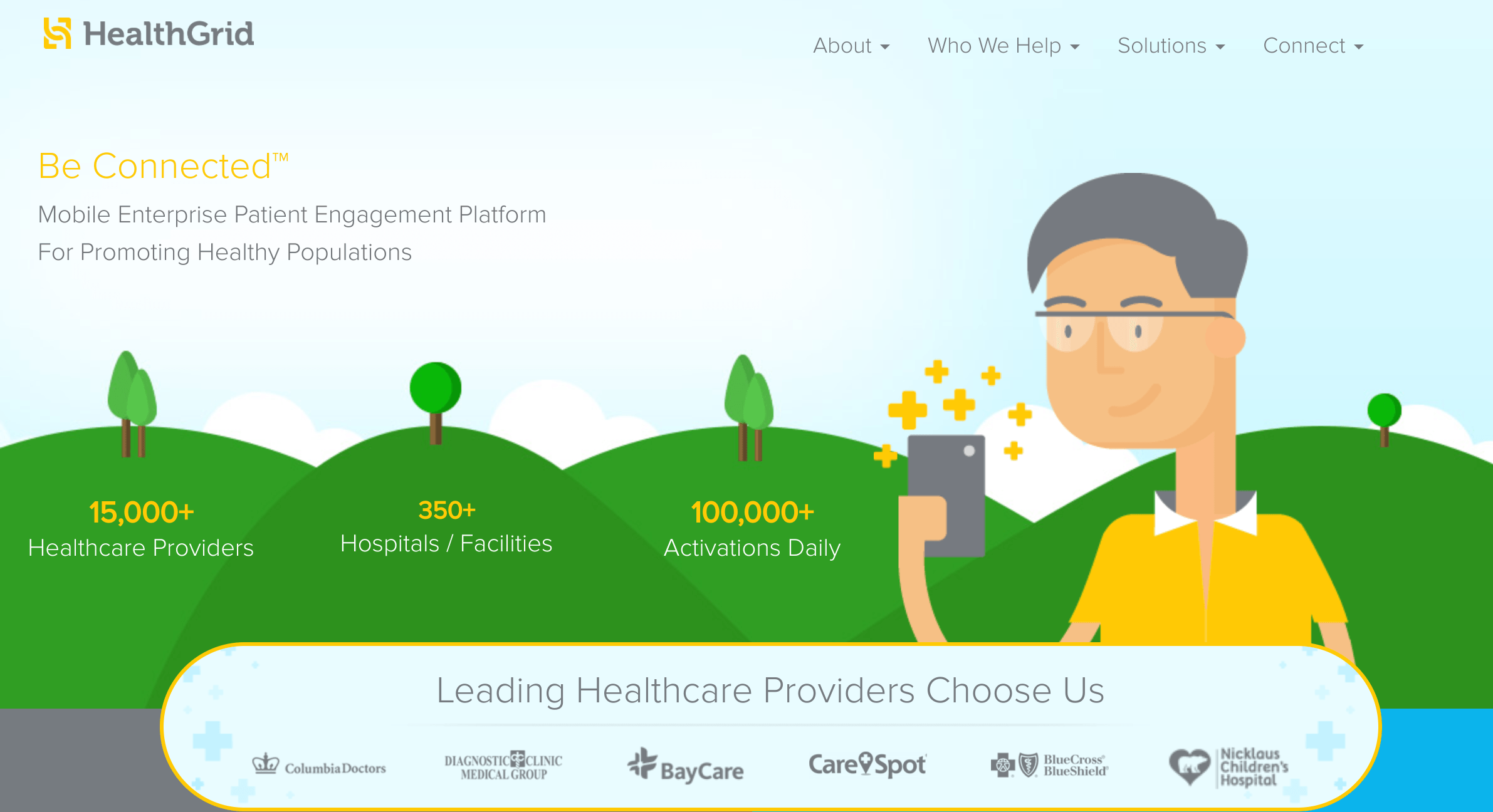 Allscripts has signed a definitive agreement to acquire HealthGrid Holding Company, a mobile enterprise patient engagement platform business for $60 million. Once the The acquisition will expand the Allscripts FollowMyHealthplatform portfolio, the company's patient engagement solution focused on connecting patients with providers. The added functionality will enable providers to reach 100% of their patient populations without requiring patients to sign up for a portal. Instead, the new functionality will leverage existing patients' contact information. By continuing to grow usage of FollowMyHealth and helping connect providers with patients outside the portal as well, Allscripts will help providers greatly increase their outreach to patients and boost patients' engagement in their own health.
Founded in 2013, HealthGrid is a leading mobile, enterprise patient engagement solution that has helped independent providers, hospitals and health systems to dramatically improve patient interactions and satisfaction. The growing adoption of value-based care combined with the modest level of usage of patient portals across the healthcare industry (as low as 30% in hospital-owned practices, and 10-15% in physician-owned practices) has made it critical for health IT to bring an enhanced approach to patient-engagement solution design.
This expected advancement of the FollowMyHealth platform further drives Allscripts strategy to offer the most comprehensive patient engagement solutions and enable providers to stay connected with their patients in pre-care, point-of-care and post-care settings, helping care teams to collaborate with patients in real time across the continuum. Driven by a complex rules engine based on clinical protocols, integrated functionality would enable intelligent outreach by providers to connect to patients at the precise, optimal time in the care process, keeping patients engaged, informed and supported throughout their care experience.
Additional, enhanced capabilities Allscripts plans to introduce to FollowMyHealth upon closing of the acquisition include appointment confirmation and waitlist notification functionality, post-discharge surveys, and more robust tools to assist providers in meeting critical regulatory requirements.
"Adding these significant capabilities to our portfolio, further growing our FollowMyHealth platform, will benefit our clients and their patients, as our robust offering will create opportunities to reach new heights of patient outreach and engagement," said Allscripts Solutions Development Executive Vice President Jim Hewitt. "Additionally, it advances our EHR-agnostic approach. You don't have to have an Allscripts EHR to make this work. Engaging consumers in their own health is critical to achieving a healthier tomorrow, and enabling meaningful connections between patients and providers is a crucial piece of fostering successful healthcare delivery. It's a role Allscripts is proud to play—to improve the way patients engage with their own health and their clinicians is to fuel the progress of healthcare itself."
 Allscripts expects to close the acquisition in the second quarter of calendar 2018, subject to the satisfaction of customary closing conditions,