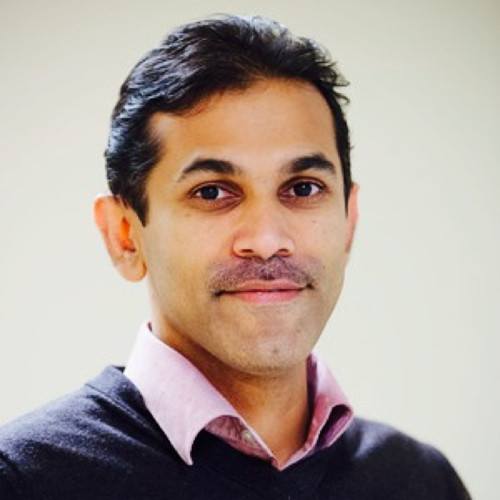 Customer Relationship Management (CRM) is the well-known backbone of commercial sales forces across the globe. But what many don't realize is that CRM has a utility that extends far beyond relationship-building in a traditional business setting. CRM systems are now engaging more than customers. They're engaging patients in a healthcare setting far more complex than any retail or B2B enterprise.
CRM applications are used to engage patients by providing them with a superior experience from their healthcare interactions. Everything from personalized care to reduced administrative errors and patient wait times is possible when support staff use healthcare-specific CRMs to tackle bottlenecks such as missed patient appointments and inconsistent patient information.
According to the CHIME Most Wired Trends Report, patient engagement is becoming increasingly well developed, particularly in an outpatient setting. The report states that 68 percent of healthcare organizations are providing educational materials during visits, 67 percent are connecting patients with care teams through secure email messaging and 68 percent are providing specific educational videos to explain procedures to patients. With patient engagement becoming a central strategy for so many health systems, CRM is well positioned to grow as a key tool for building this engagement.
CRMs are doing more every day
As health systems mature in their use of CRM, adoption of the technology will expand to include more non-clinical and clinical functions. Rather than the grossly oversimplified concept of CRM as a contact management system, CRMs are evolving to store diverse patient information beyond the clinical focus of a typical Electronic Health Record (EHR). They can increase touch-points between providers and patients, providing visibility into the status of a patient's family, social circumstances, recent health complaints, and even the patient's interests and personal hobbies.
A healthcare CRM can process the information on scheduled and missed appointments, changes in lab results or items such as upcoming meetings with specialists or therapists. Care providers can then engage the patient through reminders or updates via email, text, mobile apps or through a patient portal.
But there are still some challenges in getting the best performance out of most healthcare CRMs as they exist today, and this primarily involves misconceptions around the best use of the technology. The CRM model supports processes to manage the patient relationship and logistics around that relationship. But they are intended to support the capabilities of EHR platforms, not to replace them. The EHR model is built on a collection of clinical events. It is typically not designed to perform CRM processes, and cannot be effectively customized to serve that function. With new value models requiring more personalized patient relationship management and coordination, CRMs are definitely needed as a means to augment the capabilities of an EHR, as long as there is a clear understanding that both should work together.
As with many healthcare challenges, the answer lies in integration
This type of strategy should provide clinical data access within a CRM by scaling and integrating the platform across technologies including EHR, mobile apps, patient portals, financial systems and more. And some health systems are beginning to explore this strategy.
Some organizations are breaking down silos between their systems, so CRMs can collect data and feedback from patients across different platforms and provide care practitioners with a unified view of not only the patient's health but how they're doing holistically and how satisfied they are with the health system as a whole.
In this model, patients can engage through a patient portal, referral, email, or phone call. The information they provide is used for intake screening, and after review and approval, a Care Advisor can view key information to plan and execute further engagement activities with the patient. Throughout the processes, patient information is mapped to an EHR through data integration.
The result is a seamless experience for patients that reaches across the care lifecycle. This includes travel arrangements, admissions, referrals, treatments, and procedures, as well as post-discharge, follow up. By consolidating data into a CRM, users become highly productive and can provide a very customized engagement scenario for the patient. Finally, all users of the system, including agents, advisors, caregivers, and the patients themselves, interact with the same platform so there is a comprehensive view of the patient and all activities surrounding that patient.
How to build your own CRM strategy
So, how can you integrate a healthcare CRM into your own system? Start by defining your care and business goals. Ask yourself: "What exactly are we trying to achieve through a CRM?" As you review the technologies you plan to integrate with CRM, start with access and support services and then move closer to care coordination use cases. Care coordination can require a higher level of data integration, which is more than ambitious—it actually tackles the bigger challenge of linking disjointed clinical units, working toward coordinating the needs of the overlapping patients.
With a fully integrated healthcare CRM, you just might be able to break down the barriers of failed communication and inefficiency that may exist in your own organization and take your patient on a better journey that can improve their experience, build their loyalty and trust, improve your operations and ultimately enable better patient health.
About the Author
Sawad Thotathil, MD MCE MHM is Assistant Vice President, Healthcare, for Persistent Systems. He directs product strategy and management for the company's Digital Healthcare group, helping health systems achieve their digital transformation goals.