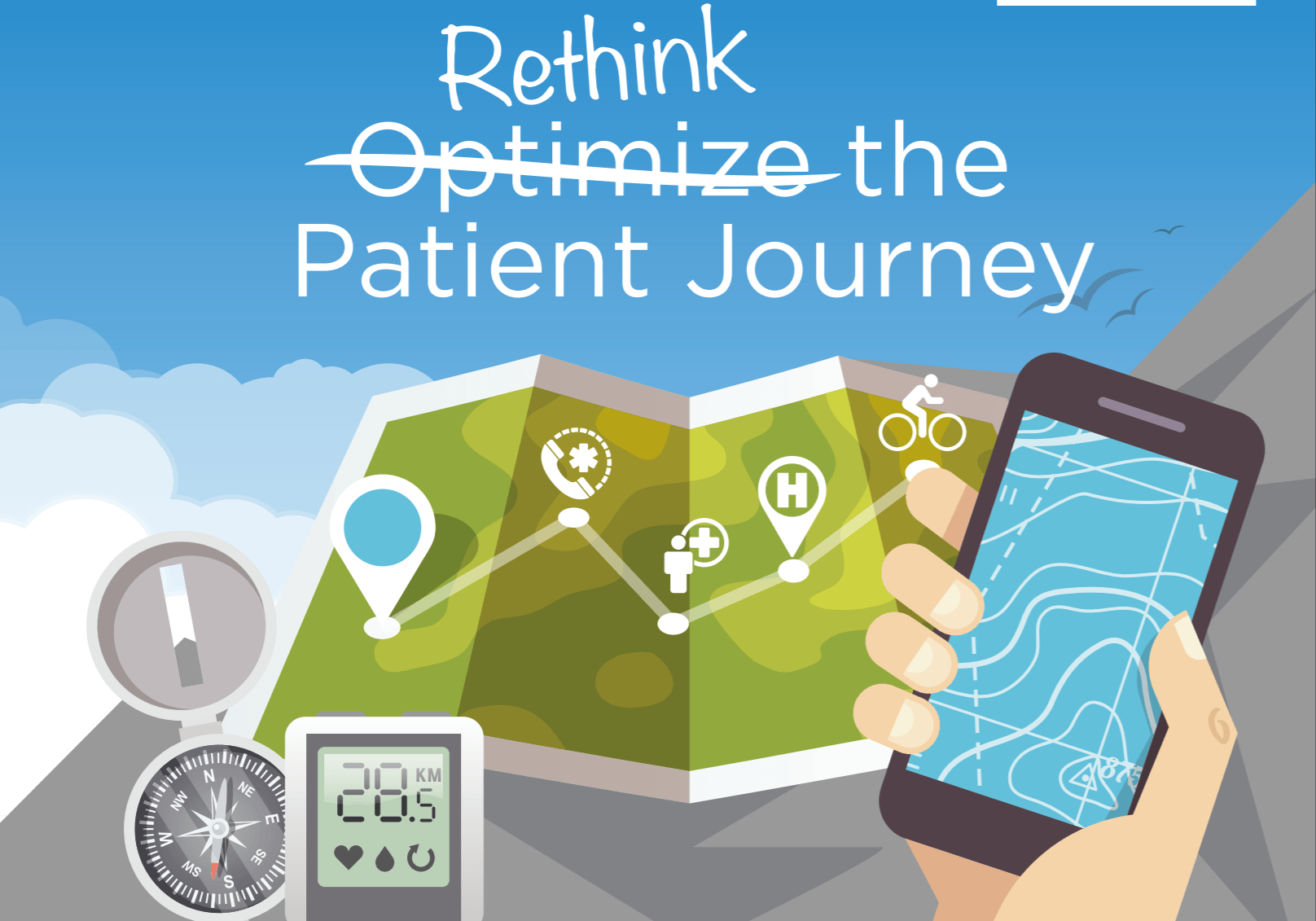 It is time to rethink the patient journey. It's no longer just about how you interact with patients from their first appointment to discharge, but rather the broader ongoing journey to optimal health that occurs largely outside of the provider setting, according to a new survey conducted by Welltok. The "Rethink the Patient Journey" report of more than 1,600 adults found that 84% of respondents would be more loyal to their provider if their overall health and wellbeing were supported outside of a clinical setting (nutrition, stress management, etc.
Today, patients are becoming increasingly interested in the support their providers can give outside of appointments and how they help guide patients throughout their overall health journey. As healthcare becomes more consumer-centric – patients are demanding more. This is creating increased competition among hospitals and health systems, as they also face more cost pressures and reimbursement changes.

Answer the Call for Holistic Health
Most adults say it is important that their provider organization offers programs and resources that support all aspects of health (physical, financial, emotional and social). Nearly 75% of adults also want continuous interaction with their healthcare provider between appointments and believe their provider should be doing more to support health and wellbeing – even when they aren't sick.
Personalization is an Expectation
A personal touch is essential both in and out of the clinical setting. The majority of adults (84%) feel their provider would better serve them if their health interests, goals, and motivations were better known. Additionally, 81% of respondents would be more likely to follow discharge orders/pre- and post-visit information if they were personalized (61% currently feel the information is too generic).
Patient Portal Limitations
While some health organizations are looking for ways to extend the utility of patient portals beyond accessing medical records/results or scheduling appointments, consumers do not seem interested. When asked about desired activities to be done in a patient portal, adults were less likely to select getting support managing an existing condition (20%), finding personalized wellbeing resources like stress management (12%), or participating in health coaching sessions (10%), which can be better managed and engaged with a consumer-focused health platform.
"It is time to rethink the patient journey. It's no longer just about how providers interact with patients from their first appointment to discharge, but rather the broader ongoing journey to optimal health that often occurs outside of the provider setting," said Michelle Snyder, Welltok's chief marketing officer. "It's been exciting to see our customers embrace the opportunity to reshape how their organizations engage patients throughout the year, providing the personalized health and wellbeing support consumers are clearly seeking from their providers."