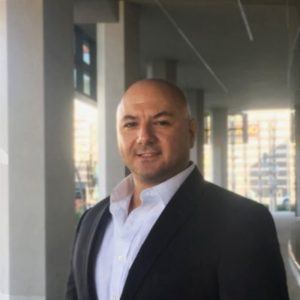 Editor's Note: Mark Haddad is VP of Consulting for the Microsoft group at SADA Systems, a full-service cloud migration and IT consulting services company, offering cloud solutions, managed services, technical services.
Statisticians, researchers and workplace experts love to talk about how different Millennials are than the rest of us as workers and consumers. There have been numerous studies about the potential impact of this group on the healthcare industry, since healthcare defies nearly every value that Millennials hold dear.
Millennials have a challenging time interacting with the healthcare system because:
·       It's too manual. Providers and payers have been slow to adopt technology, especially when it comes to point of care and patient engagement. Meanwhile, Millennials prefer to use technology even before making a phone call or going for an office visit. They are also twice as likely as any other generation to act on healthcare advice they find online, especially on social media, according to the Healthcare Finance Administration (HFA).
·       It's slow. Millennials value speed, which isn't a hallmark characteristic of most physician offices. That's probably why 34% of them prefer retail clinics and 24% prefer acute care clinics, according to the HFA. Older generations see PCPs as their first line of defense whereas Millennials do not.
·       They prefer self-care, not office visits. Ninety-three percent of Millennials do not schedule preventive physician visits, according to a survey conducted by ZocDoc, a medical scheduling company. Millennials are more likely to focus on day-to-day health maintenance choices that they believe will pay off long-term.
·       It's too expensive. Millennials between the ages of 18 to 34 are most likely to ask for a discount, ask for a cheaper treatment option, request a price check or appeal an insurance decision, according to a report from PwC's Health Research Institute.
But we need Millennials. Attracting the business of Millennials is very important for any healthcare organization: not only because they are a powerful purchasing segment, but because this group is influencing many others – including their own parents. Progressive organizations are now taking steps to develop new services and tools that Millennials appreciate, including telemedicine, self-service websites and apps, and wellness programs that provide financial incentives for healthy habits like regular exercise and healthy diets.
Signs of Change
Dartmouth-Hitchcock Health, an academic health system with facilities across New Hampshire and Vermont, is making significant investments to change the way it delivers care. The health system has built up a technology infrastructure that delivers telemedicine, remote monitoring and mobile apps. The aim is to bring proactive, personalized care to patients. Microsoft Azure cloud is hosting much of the data and applications to support these new programs cost effectively and with great reliability.
Dartmouth-Hitchcock is also using analytics software to deliver real-time information to the people who need it, such as caregivers who can receive an alert when a patient has exceeded a clinical threshold or even an emotional one. Sentiment analysis is conducted on social media feeds of patients at risk for depression, for instance.
Patients using wearables that are connected to clinical systems generate deeper information over time about key indicators and patterns, driving more precise and timely treatment decisions. Clinicians can determine the efficacy of drugs for the patient in real time and change dosages as needed, remotely.  This sure beats scheduling in-clinic visits that are based on what's convenient for the provider, and not what's convenient for the patient. It can also help solve widespread, costly problems, such as medication adherence—arguably the single-most largest culprit of hospital readmissions.
Through these tools, clinicians can help patients before they even know they need help – bringing a level of service akin to push-notifications that consumers take for granted, such as automatic text reminders for an oil change or a visit to the veterinarian.
Another advantage of real-time tools is that younger people love to monitor their progress through technology. Checking a well-designed app to see weight loss progress over time or the status of blood glucose levels (for a diabetic) can drive patient engagement and behavioral changes. Regular data feeds also build trending information to caregivers for managing patient populations.
New technology is not all Dartmouth-Hitchcock is doing to modernize its processes and attract younger patients. In conjunction with Harvard-Pilgrim and Elliot Health Systems, Dartmouth-Hitchcock created a new insurance product, ElevateHealth, that features premiums which are 10-15 percent below market price.
There are also many opportunities to make the healthcare system easier and more convenient for people of any age – not just Millennials. Partners Healthcare of Boston has been experimenting with virtual medicine in its primary care clinics, using videoconferencing sessions to evaluate patients remotely and communicating via secure email systems for messaging between doctors and patients. According to Ronald Dixon, MD and Director of the Virtual Practice Project at Massachusetts General Hospital, "Feedback from patients with access to these technologies is positive, with many saying that the tools are easier than picking up the phone and making an appointment."
And even though we can view all of our highly sensitive banking information through a mobile app, it's nearly impossible to do the same with our medical records. While this has been a decades-long challenge, at some point, healthcare organizations will need to figure out how to deliver better access to unified data so that patients can have full control over their own medical record. HIPAA regulations control the security of that data and technology companies have already begun to figure out how to support those requirements.  Millennials, who value transparency and the ability to conduct all their business online, will demand this capability.
There are still a few barriers beyond securing the investment and skill sets to deploy and optimize consumer-oriented technologies in healthcare. Reimbursement for virtual health services is not widespread, although telemedicine has come a long way with insurance companies. But yet there are financial incentives for keeping patients healthy, which should drive further progress on the reimbursement front. The Affordable Care Act, for instance, has penalized hospitals that readmit patients for the same issue within 30 days. Remote monitoring apps can track whether individuals are following post-discharge medication and treatment plans so that caregivers can follow up by text or phone before the patient hits the danger zone and organizations get dinged for it.
When thinking about your future as a provider of healthcare products or services, look to the needs, preferences and behaviors of Millennials as a guide. Self-service, convenience, personalized services, affordability and efficiency are the requirements that every health IT strategy should incorporate for their patients today.
Opinions expressed by HIT Consultant Contributors are their own.