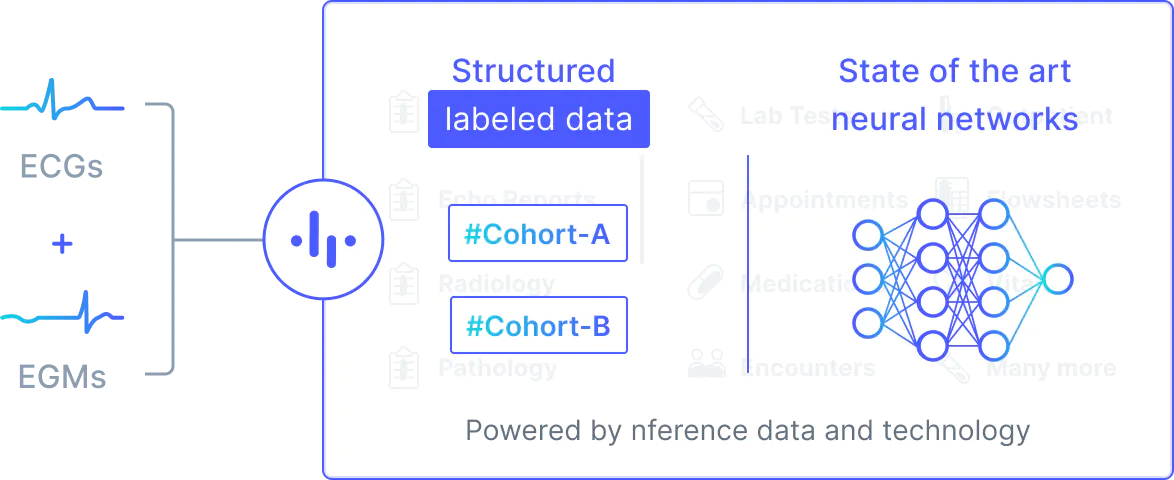 What You Should Know:
– Anumana, an AI-driven health technology company and portfolio company of nference, today announced a multi-year agreement with Pfizer for Anumana to develop an investigational artificial intelligence electrocardiogram algorithm (AI-ECG) designed to enable the early identification of patients who may be at risk of cardiac amyloidosis.
– Anumana will conduct a clinical validation trial and pursue De Novo classification for the algorithm as a Software-as-a-Medical-Device (SaMD) and aims to gain regulatory approval for the algorithm as an SaMD for the detection of cardiac amyloidosis in the U.S., Europe and Japan.
---
AI‒Enhanced ECG for the Early Detection of Cardiac Amyloidosis
Cardiac amyloidosis is a serious, progressive, and underdiagnosed rare disease that leads to heart failure. In patients with cardiac amyloidosis, the heart walls become stiff, making it impossible for the left ventricle to properly relax and fill with blood, while at the same time hampering its ability to squeeze and pump blood out of the heart. Symptoms and comorbidities associated with cardiac amyloidosis, such as shortness of breath, knee pain, bilateral carpal tunnel syndrome, kidney disease, and gastrointestinal issues, can vary and seem unrelated, making diagnosis difficult.
The research agreement with Pfizer will help deepen Anumana's efforts to implement AI-enabled early detection software that can reveal signals from ECGs that humans cannot interpret. The ubiquitous nature of the painless, non-invasive 100-year-old ECG test gives AI-ECG algorithms the potential to reach a larger number of patients earlier.
---
Anumana Background
Founded in 2021 with collaboration with Mayo Clinic, Anumana has licensed Mayo Clinic AI-ECG algorithms for low ejection fraction, pulmonary hypertension, and hyperkalemia, all of which have received Breakthrough Device Designation from the U.S. FDA. These algorithms have been validated by over 75 peer-reviewed publications, including a first of its kind prospective clinical impact study on low ventricular ejection fraction that was published in Nature Medicine in 2021, and another first of its kind batch enrolled prospective clinical impact study that demonstrated the effectiveness of AI-ECG to screen for undetected atrial fibrillation in normal sinus rhythm that was published in The Lancet in 2022.