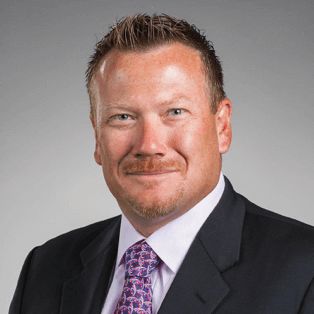 For years, the healthcare industry has been inundated with stories about the importance of sharing data among payers, providers, and other key stakeholders – and for a good reason; widespread interoperability of healthcare data has the potential to transform much of the industry for the better.
What's often not mentioned is how expensive, time-intensive, and potentially legally hazardous data-sharing is. Combining disparate data sets is a technically challenging undertaking that requires substantial integration work that generally involves numerous highly compensated health IT workers.
Even when data is "de-identified" as part of a singular data set, unsavory characters may "re-identify" patients by combining the data with information from other data sets, creating potential legal liability for exposing patients' protected health information.
One significant reason we build data ecosystems is to overcome these limitations. By aggregating and standardizing data from a wide array of sources – claims, electronic health records, demographics, and more – healthcare data ecosystems deliver the ability to accelerate innovation in medical research, drug development, and public health.
The broader context of healthcare data ecosystems
According to BCG Consulting, a business ecosystem is a dynamic group of largely independent partners working together to deliver integrated products or services. Business ecosystems offer three key advantages:
– They deliver quick access to a broad range of external capabilities that often are too expensive and time-consuming to build internally.
– They are easy to scale due to their modular setup, which simplifies adding partners to expand the network.
– They are flexible and resilient and can quickly adapt to changing consumer needs or technological innovations, making them valuable in unpredictable environments.
Data ecosystems are essentially the same as business ecosystems, dedicated to sharing data. Data-sharing is common in some industries but less so in healthcare. Think Uber's ride-sharing data ecosystem, which connects customers seeking to book an on-demand ride with thousands of drivers as partners, or Airbnb's data ecosystem, which enables hosts with extra rooms or space to connect with guests seeking a place to stay.
One notable example of a data ecosystem in healthcare is Blue Health Intelligence, which has collected a database of 234 million unique patients' medical and pharmaceutical claims from Blue Cross and Blue Shield health plans. Healthcare organizations contract with the company to use its data to help inform strategic decisions, such as evaluating market expansion opportunities, analyzing provider performance, and training predictive models.
Requirements for healthcare data ecosystems
As healthcare data ecosystems evolve, they will likely be defined by the needs of different patient populations, according to McKinsey. On one end of the spectrum are healthy patients without severe medical conditions, who often set personal wellness goals. On the other end are patients experiencing multiple complex chronic diseases, particularly the Medicare and Medicaid dually eligible population.
Regardless of which groups of patients an ecosystem seeks to serve, there are several common elements and requirements for establishing thriving healthcare data ecosystems. These include:
The correct data custodian and partners
In a data ecosystem, the custodian or "orchestrator" hosts the data platform, defines governance, and attracts partners. The custodian must protect partners' data, contribute technical resources, and act as a neutral partner to all participating organizations.
The primary value of any data ecosystem comes from the collective sum of different data sets, so attracting the right partners is essential. It starts with understanding each prospective partner's goals and incentives and developing a compelling vision of how the ecosystem will help them achieve their business objectives.
Potential partners are more likely to show interest if we can convince them there are net benefits to joining, a competitive risk associated with not participating, and limited investment is required.
Data harmonization: Custodians must meet partners where they are in their data journeys, whether the data comes in the form of a CSV file or FHIR. Healthcare data is notorious for having quality issues and is often unstructured and fragmented, leading to numerous problems with standardization. Custodians must create a standard data schema to remove silos by allowing participants to operate off the same data sets with increased coordination.
Diverse data sources
Innovation often involves discovering new correlative or causative effects between events or conditions previously unrealized. Healthcare data ecosystems need a broad, diverse range of data for analysts to study. In healthcare, this requires going beyond the traditional claims and patient records to incorporate other sources of information, such as surveys, games, retail, or social media.
The promise of healthcare interoperability and data-sharing is real, but it is important to acknowledge there are also drawbacks – costs, technical challenges, and potential legal liability. Health data ecosystems help stakeholders realize the benefits of sharing data while minimizing the downsides.
---
About Brett Furst
A senior executive with three decades of experience managing technology solutions within the manufacturing, CPG and healthcare industries, Brett Furst serves as President of HHS Technology Group, LLC a software and solutions company serving the needs of commercial enterprises and government agencies.rior to joining HTG, Brett founded Foresight Ventures which focused on providing strategic guidance and leadership to emerging health IT companies. During which time, Brett was a co-Founder of Payformance Solutions and where he served as its Chief Strategy Officer. Payformance is a platform for analyzing and facilitating value-based arrangements between payers and providers.