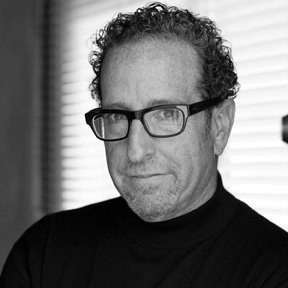 Medical device design has been going through sweeping changes over the last decade.  Ten years ago, medical device companies weren't concerned with delivering consumer-level design: Devices that are both attractive and intuitively easy to use by a wide variety of users.  Then the Affordable Care Act was passed, and adherence and healthy behavior change became a regulatory requirement.  
Our firm, which has been a long-time proponent of the "consumerization" of medical product design, saw a steady uptick in business based on our ability to deliver product experiences that a consumer expects while also meeting regulatory requirements of the FDA.  And yet we still had to do a fair amount of convincing to engineering teams about the importance of design that not only works for physicians, but also makes life easier for caregivers and patients. 
Our goal has always been to make design a priority for and deliver great experiences to every voice in the ecosystem.  As tragic as COVID-19 has been for millions of people, it has accelerated the consumerization of medical device design:  the pandemic has radically changed medical products for the better, forever. 
In the last six months, we have had many traditional device companies and startups approach us to design COVID-19 testing products.  They want clinically effective medical devices that are as easy to use as at-home pregnancy tests.  Companies are also coming to us with non-COVID medical device ideas, and even the conversations around those products have changed:  there is a realization that medical devices must address a multi-layered audience. 
While all medical products must integrate the emotional, physical and cognitive needs of the health consumer to create a holistic experience, to really achieve consumer-level design companies need to go well beyond human factors and useability studies and truly push the design boundaries.  Medical device companies that can't integrate these four elements into their medical products are not making scalable products, and will underachieve in today's marketplace:
1. Improve Convenience:  Consumers today are accustomed to convenience. We expect the world to operate at the speed of a Google search, with the customizability of meal planning on sites like Plated or Blue Apron, and the responsiveness of booking a ride on Uber. Healthcare rarely works this way so a medical device must integrate it into the design.  In the medical world, the laws of consumer design also apply:  with Axonics Modulation Technology system, we transformed an innovative technology into a complete ecosystem of physical and digital products that improve the experience and work hard in the background to return normal daily lives to people suffering from incontinence.
2. Aim to Delight:  Creating delight can transform an experience and build relationships that keep customers engaged with your brand.  Most medical solution providers look at users in terms of physical and cognitive usability. But this is only the beginning. We believe there are four additional dimensions that will help companies develop a qualitative understanding of health consumers and their motivations—emotional, social, contextual, and developmental. Exploring these dimensions at the front end of the product development process will reveal what patients need and desire from a health experience and enable companies to respond with meaningful innovation that gains adoption and changes health outcomes.  We use these motivations to create delight in the medical device.
3. Provide Personalized Experiences: Personalization is a growing trend in the consumer product world, and it needs to become one in healthcare. Those at the forefront are using data to make predictions that anticipate customers' needs and desires. Entertainment platforms, like Netflix, make recommendations that introduce users to new content based on their previous consumption. Virgin America's in-flight screens address their passengers by name and provide personalized information about their itinerary, in addition to personalized dining and entertainment recommendations. In healthcare, targeted, personal experiences can be a tipping point to meaningful behavior change. Information has the power to engage health consumers in moments where their decisions have a direct impact on their health and wellbeing. With a majority of people carrying or wearing smart devices, it's possible to have continuous data about their location. This data can be used to generate relevant, real-time recommendations.  With COVID-19 or any future pandemic, real-time information can save countless lives.
4. Be Emotional:  The goal of consumer-driven product innovation is to create an emotional connection between users and brands—a delightful experience or perception that keeps people coming back. This is an important goal in healthcare as well, as more complex factors start to influence choice, and continued engagement plays a growing role in health outcomes. Although the medical product development process is more burdened by engineering, technology, and regulation, medical solution providers can adopt some best practices from consumer companies to help their products connect. Consumer giants apply numerous resources toward developing a deep understanding of their user. To capture health consumers' interest and loyalty, it's necessary for medical device makers to develop a knowledge that goes deeper than a medical record or hospital survey. This holistic understanding of consumers and their health journeys will breed empathy—something that only comes from first-hand emotional transactions—and help companies uncover many opportunities for meaningful innovation and differentiation.
---
About Stuart Karten
Stuart Karten is the principal of Karten Design, a product innovation consultancy creating positive experiences between people and products specializing in health technology. 
---