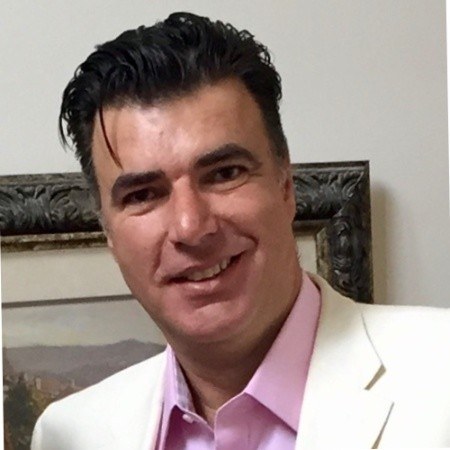 Razor-thin operational margins coupled with substantial and ongoing losses related to COVID-19 are culminating in a perfect storm of bottom-line issues for U.S. hospitals and health systems. A study commissioned by the American Hospital Association (AHA) found that the median hospital margin overall was just 3.5% pre-pandemic, and projected margins will stay in the red for at least half of the nation's hospitals for the remainder of 2020.
The reality is that an increase in COVID-19 cases will not overcome the pandemic's devasting financial impact. An internal analysis found that, in the first half of 2020, client organizations documented more than 1.2 million COVID-19 related cases. At least one study suggests that $2,500 will be lost per case–despite a 20% Medicare payment increase. And notably, a positive test result is now required for the increased inpatient payment.
The healthcare industry must face its own "new normal" as the current path is unsustainable, and the future stability of hospitals in communities across the nations is uncertain. If financial leaders do not act now to implement systems and embrace sound revenue integrity practices, they will face unavoidable revenue cycle bottlenecks and limit their ability to capitalize on all appropriate reimbursement opportunities. 
The COVID-19 Effect: A Bird's Eye View
The financial impact of COVID-19 is far-reaching, impacting multiple angles of operations from supply chain costs to lost billing opportunities and compliance issues. Findings from a Physician's Foundation report released in August suggest that U.S. healthcare spending dropped by 18% during the first quarter of 2020, the steepest decline since 1959.
Already vulnerable 2020 Q1 budgets were met with substantial losses when elective procedures—a sizeable part of income for most health systems—were halted for more than a month in many cases. Many hospitals continue to lose notable revenue associated with emergency care and ancillary testing as patients choose to avoid public settings amid ongoing public safety efforts.
Outpatient visits also dropped a whopping 60% in the wake of the pandemic. While a recent Harvard report suggests that numbers are back on track, the reality is that a resurgence of cases could make consumers wary of both doctor visits and elective procedures again.
In addition, the supply chain quickly became a cost risk for health systems by Q2 2020 as the ability to acquire drugs and medical supplies came at a premium. Meeting cost-containment goals flew out the window as did the ability to create value in purchasing power.
Further exacerbating the situation is an expected increase in denials as healthcare organizations navigate a fluid regulatory environment and learn how to interpret new guidance around coding and billing for COVID-19 related care. For example, while telehealth has proved a game-changer for care continuity across the U.S., reimbursement for these visits remains largely untested. History confirms that in times of rapid change, billing errors increase—and so do claims denials.
While there is little that can be done to minimize the impact of revenue losses and supply chain challenges, healthcare organizations can take proactive steps to identify all revenue opportunities and minimize compliance issues that will undoubtedly surface when auditors come knocking to ensure the appropriate use of COVID-19 stimulus dollars. 
Holistically Addressing Revenue
Getting ahead of the current and evolving revenue storm will require healthcare organizations to elevate revenue integrity strategies. Hospitals and health systems should take four steps to get their billing and compliance house in order by addressing:
1. People: Build a cross-functional steering committee that will drive revenue integrity goals through better collaboration between billing and compliance teams.
2. Processes: Strategies that combine the strengths of both retrospective and prospective auditing will identify the root cause of errors and educate stakeholders to ensure clean, timely filed claims from the start. 
3. Metrics: Best practice key performance indexes are available and should be used. Clean claim submission, denial rate, bad debt reduction and days in AR are a few to consider.
4. Technology: The role of emerging technologies that use artificial intelligence cannot be understated. Their ability to speed identification of risks, perform targeted audits, identify and address root causes and most importantly, monitor the impact of process improvements is changing current dynamics. For one large pediatric health system in the Southwest, technology-enabled coding and compliance processes resulted in $230 million in reduced COVID-related denials and a financial impact of $2.3 million. 
Current manual processes used by many healthcare organizations to assess denials and manage revenue cycle will not provide the transparency needed to both get ahead of problems and identify areas for process improvement and corrective action in today's complex environment.
About Vasilios Nassiopoulos
Vasilios Nassiopoulosis the Vice President of Platform Strategy and Innovation at Hayes, a healthcare technology provider that partners with the nation's premier healthcare organizations to improve revenue, mitigate risk and streamline operations to succeed in an evolving healthcare landscape. Vasilios has over 25 years of healthcare experience with extensive knowledge of EHR systems and PMS software from Epic, Cerner, GE Centricity and Meditech. Prior to joining Hayes, Vasilios served Associate Principal at The Chartis Group.