What You Should Know:
– More than 1500 Stanford faculty and alumni announced the launch of StartX Med COVID-19 Task Force featuring 70+ StartX Med Innovators with medical breakthroughs for the prevention, diagnostics, and treatment of coronavirus mobilize efforts to fast-track public health needs during the pandemic.
– The StartX Med COVID-19 Task Force will collaborate on outreach to government agencies, regulatory bodies and healthcare systems in the interest of public health for immediate deployment of life-saving medical solutions.
---
StartX, a non-profit startup community of more than 1500 Stanford faculty and alumni founders, announces the launch of its StartX Med COVID-19 Task Force and the mobilization of its breakthrough medical companies providing solutions for the prevention, diagnostics and treatment of the novel coronavirus. The group of leading scientists, physicians and professor entrepreneurs will collaborate on outreach to government agencies, regulatory bodies and healthcare systems in the interest of public health.
StartX Med COVID-19 Task Force Focus Areas
Among the many leading-edge biotech, medical device and digital health companies solving critical needs during the COVID-19 pandemic are physicians working with positive cases, companies with FDA cleared solutions and those that are on the fast-track with the CDC. The following are a few ways the StartX Med COVID-19 Task Force is working to provide hope, flatten the curve, and combat the novel coronavirus:
– Rapid tests suitable for drive through testing, nursing homes, and ER rooms with results in 10 minutes
– Applications and hardware to assess respiratory issues
– Rapid solutions to fight developing sepsis and correlating antibiotic resistance resulting from COVID-19 severe complications
– COVID-19 related applications for remotely monitoring quarantined patients and healthcare workers who have been exposed
– Rapid RNA testing technologies
– Testing that provides information on the presence, type and severity of infections
– Solutions for optimizing hospital operations and supply chain tracking
– Solutions for automated quarantine management and remote virtual triage
– A centrifuge system which is readily deployable for remote sample collection and prep
– A handheld device measuring temperature, lung sounds, airway pressure, pulmonary function, ECG, and SPO2
– Remote monitoring for respiratory diseases, and other StartX Med technologies already deployed in Wuhan, China
– Free access to the Bioz research platform for biopharma companies
– Free virtual COVID-19 evaluation, screening and escalation tool for any hospital in the U.S. to help preserve clinical resources for patients who warrant in-person care
– StartX Med therapeutics companies with new antiviral drugs to treat COVID-19 and the most common lung disease caused by it, Acute Respiratory Distress Syndrome (ARDS), are accelerating their efforts to take their treatments into clinical settings.
StartX Med COVID-19 Task Force Participants
PREVENTION
DawnLight Technologies – Applications to protect healthcare professionals from COVID-19 transmission while providing care for patients. Our technology is being used to help protect caregivers as they work in epicenters of the global breakout.

Luma Health – COVID-19 patient messaging and education through part of an Actionable Reminders product as well as bulk messaging from Broadcast products.
Mon Ami – Mon Ami is a loneliness solution for seniors. In light of COVID-19, we have had to cut back visits in senior living and nursing homes out of public health precaution. We are devising ways to maintain social connection while our vulnerable members are isolated.

Qventus – Optimizing hospital operations. We are powering several health system command centers with actionable information around capacity (negative airflow rooms, ventilators etc.) and information on dischargeable patients.

Theranova – Preventing the spread of Coronavirus in this pandemic by turning existing face masks (R95 and R99) into a P100 mask that blocks 100% of particles preventing infection.
DIAGNOSTICS

Avails Medical – One of the leading causes of death of the coronavirus is sepsis with its associated antibiotic resistance. Avails is developing rapid, automated antibiotic susceptibility testing equipment to help fight sepsis and antibiotic resistance, reducing the turnaround time to antibiotic therapy from days to a few hours.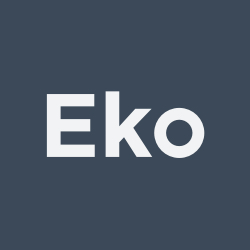 Eko – Eko combines the electronic stethoscope and EKG with powerful software and is the first platform for mobile acoustic cardiac monitoring in clinic or remotely.

Enable Biosciences – Enable makes ultrasensitive antibody assays for autoimmune and infectious disease and is working on doing testing of 320 samples/day with its CLIA-certified lab, staffing and high-throughput analyzers.

Inflammatix – Inflammatix is developing tests that can inform on the presence, type and severity of infections.The latter can be used to risk-stratify patients who need (vs those that don't need) more acute care.

Lucira Health – Next-generation of infectious disease testing. Disposable test kit to detect DNA and RNA of infectious diseases.

Magnetic Insight – A preclinical imaging system based on magnetic particle imaging (MPI) that is used for cell therapy tracking and inflammation monitoring.
Mendo – Built a customizable microfluidic platform that is capable of running complex molecular assays, like RT-PCR (technique for the Stanford COVID19 test), in a fully automated, low-cost, and handheld device.
Nirmidas – COVID-19 rapid tests suitable for schools, large events, and ER rooms and takes only 10 minutes.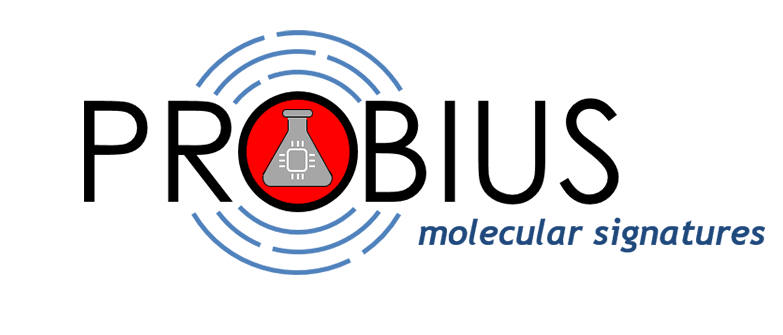 ProbiusDX – ProbiusDx is developing an assay technology for multiplexed detection of biomarkers in volume-constrained biological specimens, for disease pathophysiology studies and for the discovery of novel therapeutics.

QuantumCyte – Accelerate the development of applications to study and cure cellular diseases.

Respirix – Developing a handheld device that acquires multiple physiological signals in a single patient setting for managing cardiopulmonary health. Data acquired includes end temperature, lung sounds, airway pressure, pulmonary function, ECG, and SPO2.

Sandstone Diagnostics – Sandstone's Torq Zero Delay Centrifuge System is readily deployable for remote sample collection and prep for point-of-care blood diagnostics and stabilizing samples specimens for shipment to centralized laboratories.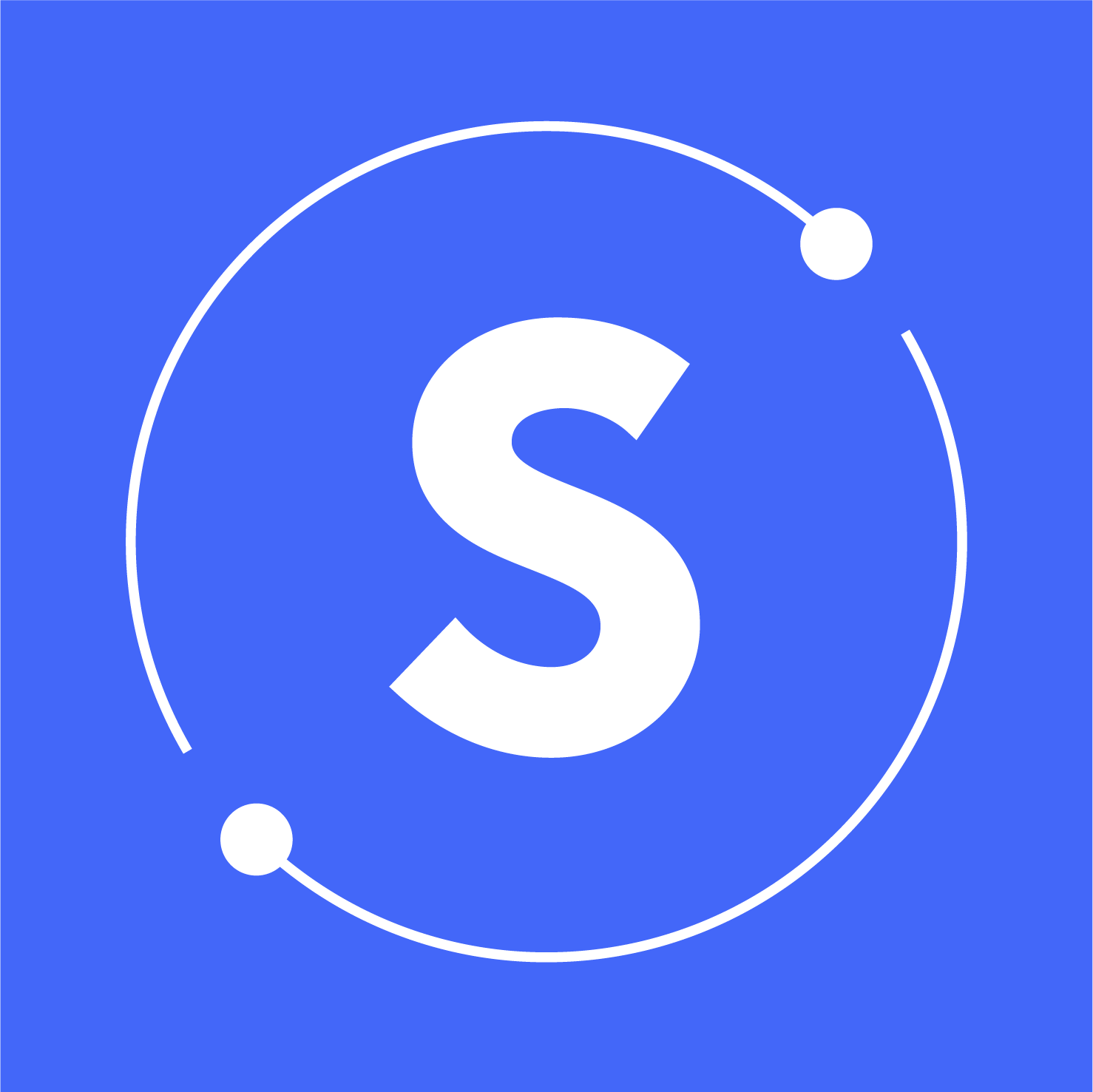 Sensio Air – Mobile Application to assess Covid19 symptoms and provide an initial evaluation in the case of a COVID19 infection and filtering out those who either have a regular flu or have asthma/allergic symptoms, in order to reduce the load on healthcare professionals.

Sentinel Healthcare – COVID-19 quarantine management program for remotely monitoring quarantined patients and healthcare workers who have been exposed.

Spire Health – Spire Health is the leader in remote patient monitoring for respiratory diseases. Our clinically proven platform is already widely deployed in pulmonary/critical care practices. It can be used to remotely monitor the disease progression of COVID-19 patients or at-risk individuals. This will alleviate burden on potentially overtaxed in-patient care facilities.

Subtle Medical – Subtle Medical has 2 FDA-cleared AI software products for faster and low-dose imaging (PET-CT and MR). Studies find CT provides the best diagnosis for COVID-19.
TREATMENT

Augmedix – Augmedix provides doctors with hardware, Smartphones or Google Glass, to securely stream the patient visit to its cloud-based platform. When the healthcare system is highly burdened, as it is right now with COVID-19, Augmedix provides the best opportunity to increase doctor productivity and patient access.
Bioz – Our platform assists researchers in performing successful experiments, resulting in much faster discoveries. Bioz can help scientists accelerate the pace of finding a cure for COVID-19 and a vaccine against the SARS-CoV-2 virus.

Bright.md – Bright.md is offering a paired down version of our best of breed asynchronous care solution at no cost, in order to help manage the influx of activity during this crisis. This new COVID-19 screening tool can sit outside of SmartExam and be available as a widget on any healthcare system website or portal pages.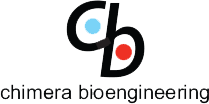 Chimera Bio – Building control systems for chimeric antigen receptor (CAR) T cell technology. Our technologies are designed to mediate adverse immune events in CAR T therapies which can be extended to address challenges that critically ill COVID-19 patients face.

Gauss Surgical – Gauss Surgical, a med-tech company, develops a mobile vision-based platform for accurate and real-time measurement of surgical blood loss.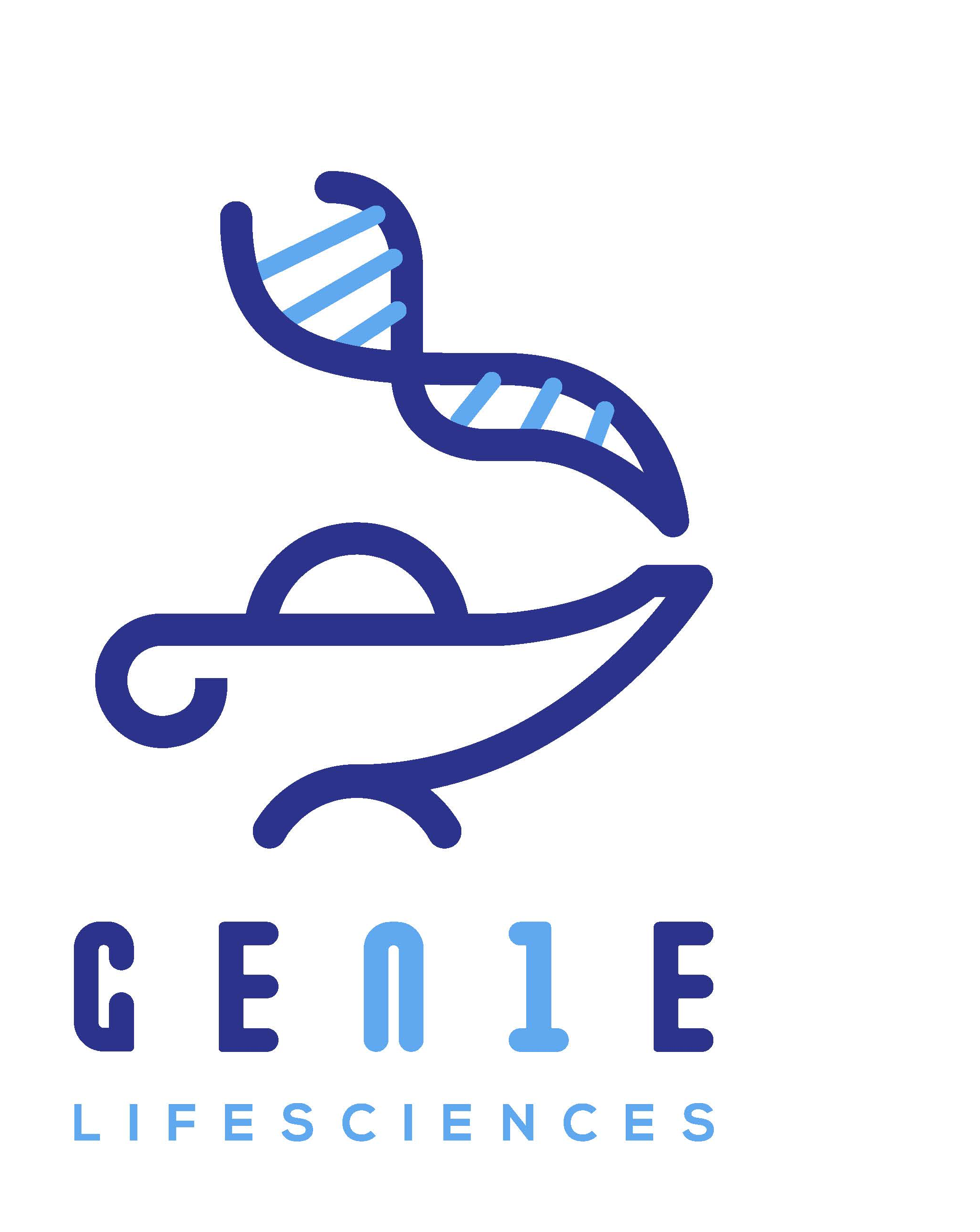 GEn1E – GEn1E's p38 kinase inhibitor drugs treat Acute Respiratory Distress Syndrome (ARDS) – 67% of the critically ill COVID-19 patients had ARDS. In addition, GEn1E drugs may have direct antiviral effects by boosting host-immune response..
Globavir BioSciences – Globavir's drug GBV 006 – works at the host level – the common mechanisms that get hijacked by various viruses including dengue virus, ebola, and coronavirus. GBV 006 works virus entry into the cells as well as on various mechanisms that involve virus assembly in the cells.
Guided Clarity – Guided Clarity has a drug candidate that could be a treatment option for elderly patients who have active COVID-19 infection. It lowers infection-induced cytokine storm in lungs and accelerates physical recovery.
Dr. Michael Niaki is the Diagnostic Subgroup lead and advisor for the StartX Med COVID-19 Task Force.

KangarooHealth – KangarooHealth provides HIPAA-compliant solutions for coronavirus risk monitoring (enterprises and individuals): (1) an intelligent quarantine management solution for healthcare systems and employers to remotely track their people under investigation for coronavirus risks; (2) a FREE mobile application for individual patients to remotely monitor their health status and symptoms, detect important moments when escalation of care is needed, and connect them to healthcare professionals online for early triage. It reduces unnecessary ER visits and reduces cross-contamination risks.

Line Up Health – Dr. Ruth Ann Crystal is working on cases in Washington state and created this page for doctors around the world to share their knowledge and advice on treating #COVID19: https://buff.ly/335KYz0
OMNY – OMNY's platform tracks both episodes of care for COVID-19 as well as the availability of both treatments and supplies, allowing for near real-time coordination of critical supplies across health systems and geographic locations.

Orcabio – Treg cell therapy.

Parzival – We are currently working with a group that is producing negative pressure mobile isolation units (MIUs) for diagnostics as well as drop-in solutions to increase bed numbers.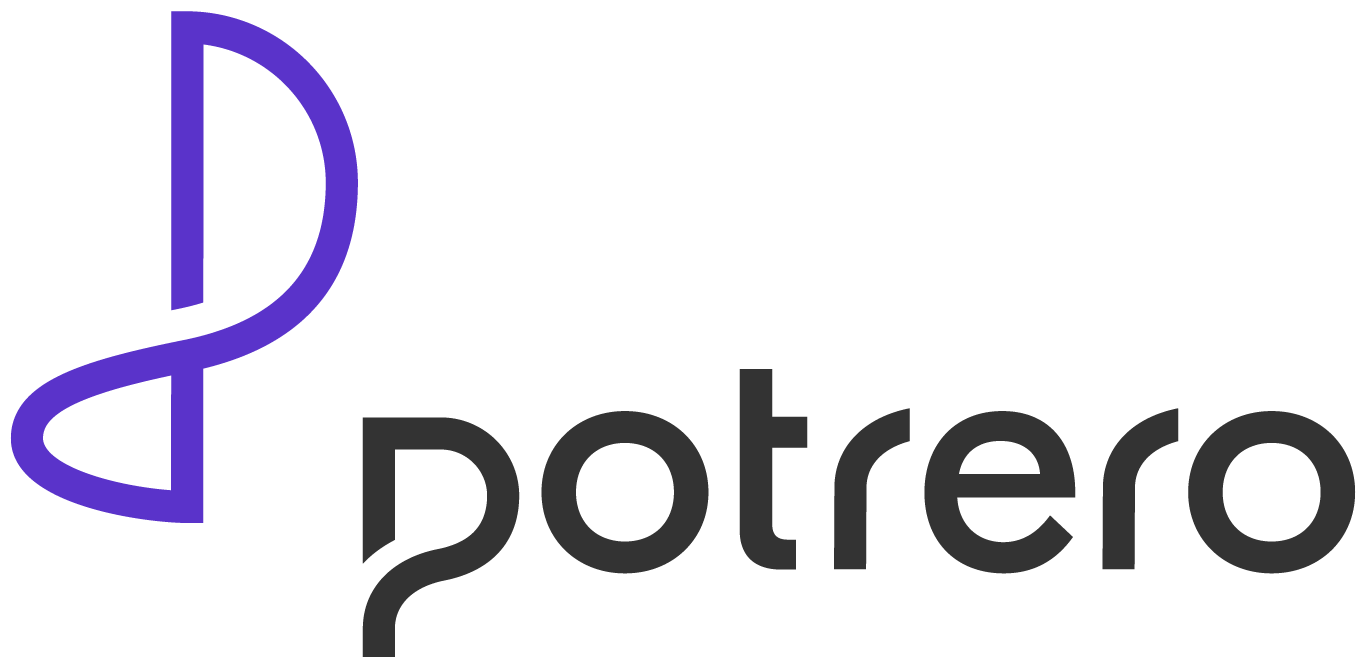 Potrero – Potrero helps the ICU clinicians maintain a precision fluid balance in their patients. Precision fluid balance accelerates patient recovery, getting them off the vent, and out of the ICU faster.

Spot Biosystems – We provide an exosome-based liquid biopsy platform for precision molecular diagnostics of cancer patients.

Wellsheet – Providing intelligent visualization of key clinical content to providers directly within their EHR workflow.
"As the number of positive cases continue to soar in the outbreak of COVID-19, there is an imminent need for reducing barriers companies are experiencing with therapeutic medical breakthroughs needing to be deployed," stated Joseph Huang, CEO of StartX. "We've always said that our community of industry leaders can achieve more as a group than as individuals and this is a prime example of how quickly StartX companies and the Stanford entrepreneurship ecosystem can mobilize and come together in times of crisis."
In addition to partnering in outreach to government agencies and public health offices for immediate deployment of life-saving medical solutions, the coalition will offer investors a special COVID-19 Task Force version of StartX's Online Investor Demo Day viewings to coordinate introductions between StartX Med companies tackling COVID-19 and VCs specifically interested in investing in this space. Both StartX's General Investor Demo Day and COVID-19 specific viewings are slated to begin March 19, 2019.