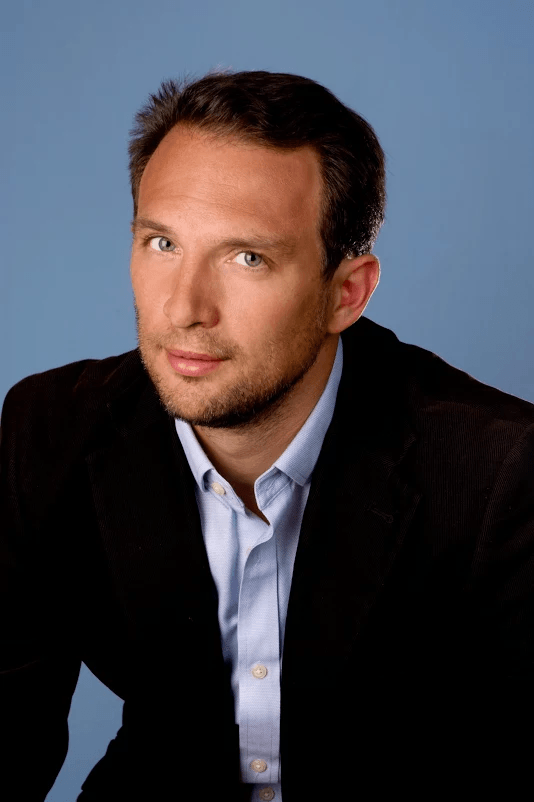 When you consider what technology has the most potential to transform healthcare over the next decade and beyond, no doubt your first thoughts turn to artificial intelligence (AI), machine learning (ML) and deep learning (DL). Already these technologies are showing promise in helping clinicians work faster and smarter, identifying trends, alerting us to signs that can predict and prevent diseases, and providing insights into potential treatments and cures.
But AI, ML, and DL alone cannot deliver a fundamental change in healthcare. There is another critical factor that must be part of the equation: the cloud. The cloud provides compute power to effectively analyze the data and learnings extracted by AI, ML, and DL and derive actionable insights. The cloud also serves as a centralized platform that will eliminate siloed data streams and foster greater collaboration and information sharing between specialists, physicians, and patients.
The Impact of AI
AI, ML and DL are expected to benefit all facets of the healthcare industry – from diagnostics to clinical informatics to operations. These technologies have immense power to fundamentally reduce cost, improve quality and increase access to care. The healthcare AI space alone is expected to grow more than 10x over five years, reaching $6.6 billion by 2021, according to an Accenture report.
AI will play a role in numerous applications, such as robot-assisted surgery, virtual nursing assistants, administrative workflow, fraud detection, dosage error reduction, connected machines, clinical trial participant identifier, preliminary diagnosis, automated image diagnosis, and cybersecurity. Accenture estimates that clinical health AI applications such as these could potentially create $150 billion in savings for the U.S. healthcare economy by 2026.
The Power of the Cloud
Use of the cloud in healthcare has not experienced the same meteoric rise as AI, however. Even though the cloud is widely and effectively used in virtually every other industry, healthcare has been hesitant to adopt it because of the strict regulatory environment governing patient privacy and the perceived concerns about security and cost.
What the healthcare industry has overlooked is the fact that not all clouds are created equal. Many healthcare solutions are "cloud-based" – not "cloud-native." And this distinction is critical. Cloud-based refers to remotely hosted servers, which do not offer horizontal (load balancing) or vertical (hardware flexibility) scalability. Cloud-based solutions are typically accessible through VPNs, too, which are bandwidth limiting and impacts how they can be used.
Cloud-native, however, alleviates the horizontal and vertical scalability limitations common to these so-called "cloud" offerings. Cloud-native solutions – such as Gmail, Slack, and Salesforce – have been around for more than a decade and are used by businesses daily. These platforms are accessible by anyone from anywhere, simply over an internet connection. And they offer the unlimited processing power and storage capacity to support AI, ML and DL – something that is impossible with on-premise solutions.
For the healthcare industry, cloud-native solutions offer a host of benefits:
– Compute power: The cloud provides users with the right amount of data processing power exactly when it is needed to support the use of AI, ML, DL and predictive analytics.
– Easier and more cost-effective to manage than hardware: Since it is all software-based, cloud native solutions eliminate capital outlays and ongoing service costs related to hardware procurement, and offers ongoing maintenance and upgrades with little or no obsolescence.
– Scalability and ease of workflow integration: The cloud meets the needs of a growing enterprise with scalable storage, as well as improved workflow efficiency, to enable easy, yet secure, access, and support greater collaboration by clinicians.
– Disaster recovery: Rather than having to physically back up all data and experience sometimes significant downtime when repopulating an onsite archive, cloud solutions can automatically replicate data, enabling complete redundancy and access to information 24/7. These capabilities are especially important in situations like natural disasters, such as those we've seen in recent years in New Orleans, Houston, Florida and North Carolina.
– Stronger security: Counter to the oft-cited concerns about security, the cloud, in reality, can help healthcare companies strengthen their security profile. Onsite systems are not foolproof; they've show vulnerability to highly visible malware attacks, ransomware and nefarious behavior by individuals who gain access to the hardware. Of the nearly 4.5 million records were exposed in breaches during the first half of 2018, none were from cloud-based solutions.
A cloud-native solution offers significantly higher levels of security than onsite systems, providing state-of-the-art data encryption to address patient privacy concerns and limits access to personally identifiable information.
In addition, cloud providers employ teams of experts, who focus only on security, to stay on top of the latest potential threats and deliver as close to an ironclad environment as possible.
Applying AI and the Cloud in Radiology
While there are numerous examples of how AI and the cloud can combine to improve healthcare, one of the first is in imaging.
Though early in its adoption, AI and the cloud have immense potential to positively impact both patients' lives and the fundamental practice of medicine. The collaboration fostered by the cloud democratizes care. No longer does it matter where a patient, or a doctor, is located. For example, cloud-native image management solutions enable easier, more secure access to imaging studies, reports, results, and other vital patient information via a web browser or zero-footprint viewer. From there, radiologists and other physicians will have a single source for patient information and can follow patient progress regardless of where they are located.
The cloud allows files to be securely shared with experts around the world. And the collective knowledge being amassed can significantly improve medical professionals' ability to identify problems earlier and make more accurate diagnoses, particularly when cancer is involved. This collaborative approach will significantly improve the continuum of care and response time to patients' needs.
These technologies also will play a great role in supporting new applications, from diagnosing newborns with congenital heart problems to finding early-stage breast, lung, liver and other types of cancer so that patients can undergo treatment before it spreads. AI and the cloud are poised to usher in a new era of research, too. Regardless of where researchers work, they can easily access vast quantities of data and the scalable compute power to analyze that data.
Imaging is only one example of how AI, ML, and DL multiplied by the power of the cloud, can transform healthcare. Linking these technologies together will enable improvements in patient care, clinician efficiency, and accuracy, and deliver significantly greater insights into treatments and cures. A global cloud-native platform, such as one that supports collaboration, information exchange, and virtually endlessly scalable computing power, will lead to true data-driven healthcare.
About Fabien Beckers
Fabien Beckers is the CEO and co-founder of Arterys, the world's first true medical imaging cloud platform powered by artificial intelligence. Fabien holds a Ph.D. in Quantum Physics from the University of Cambridge and a Master's in Business from Stanford University.
Since 2012, the company's first product, Arterys Cardio AI, was the first to receive FDA clearance for a medical device combining cloud computing and deep learning. Cardio AI is a clinical solution that enables, comprehensive, quantitative and repeatable imaging of the heart and its blood flow. Just recently, the company also received FDA clearance for Oncology AI, a suite of designed to better measure and track solid tumors.