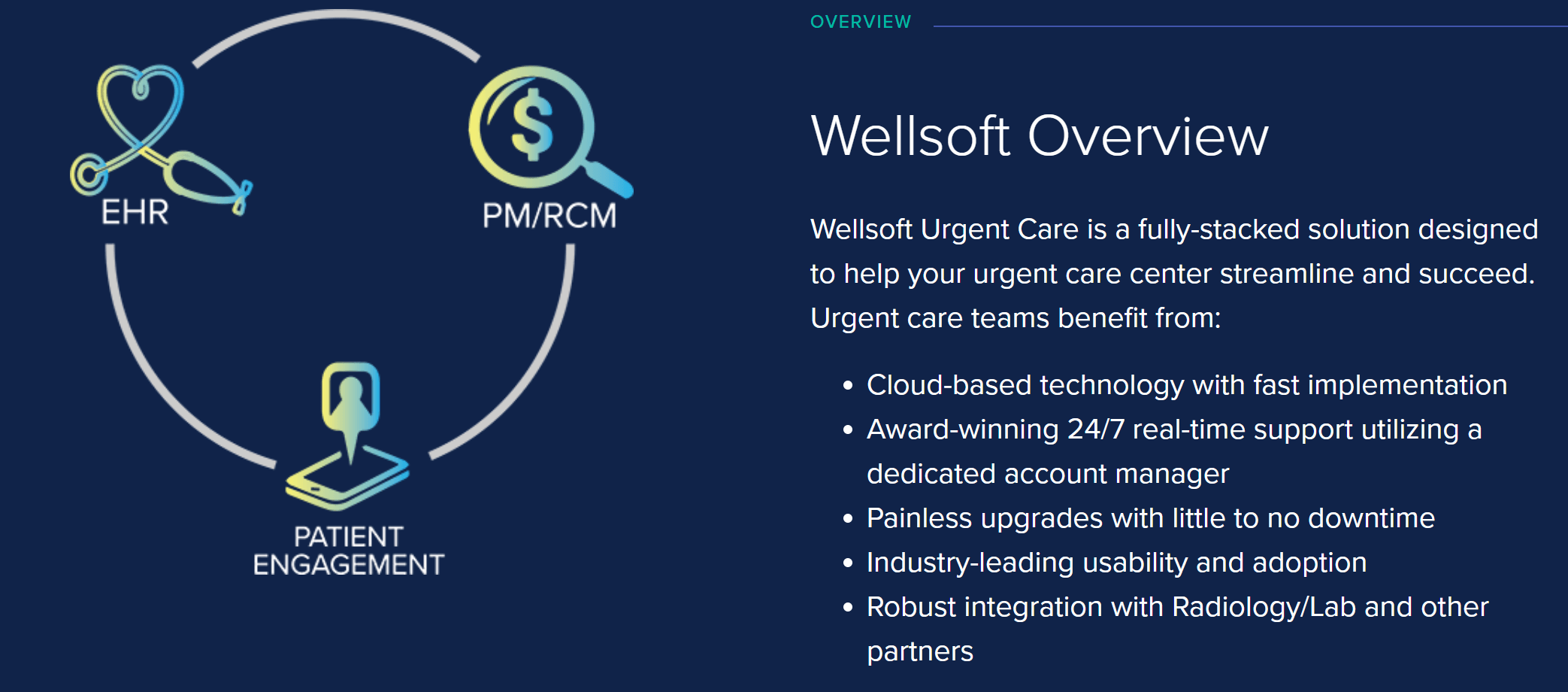 Medsphere Systems Corporation, a provider of affordable and interoperable healthcare information technology (IT) solutions and services, today announced the launch of their new urgent care EHR solution, Wellsoft Urgent Care. The launch of Wellsoft Urgent Care comes just two months after Medsphere acquired Wellsoft, a Somerset, NJ-based Emergency Department (ED) EHR platform.
Wellsoft Urgent Care EHR/PM/RCM Platform Overview
Wellsoft Urgent Care's cloud-based platform features advanced Electronic Health Record (EHR), Practice Management (PM) and Patient Engagement platforms designed to help Urgent Care centers achieve mission-critical clinical, financial and operational goals. It is extremely scalable and fully configurable based on an urgent care client's needs.  Key features of the platform include:
– Charting/Documentation: Clinicians can complete a chart accurately in under 90 seconds through the use of dynamic, complaint-specific templates and forms.
– EHR Workflow Optimization: EHR customization through the use of best practices and powerful automation tools for improved productivity.
– Practice Management Plus: Real-time eligibility checking, comprehensive billing, integrated EDI solutions and efficient A/R collection tools are all included.
– Improve Revenue: Revenue Cycle Services which feature sophisticated RCM tools and a straightforward, streamlined process to boost your efficiency and revenue.
– Patient Engagement: Increase patient satisfaction with quick online check-in, appointment requests and immediate access to clinical information, plus improve the coordination of care with other providers.
– Patient Acquisition: Acquire and retain more patients, manage online reputation and drive growth with a results-driven marketing solution focused on boosting clients online presence and maximizing your marketing outreach.