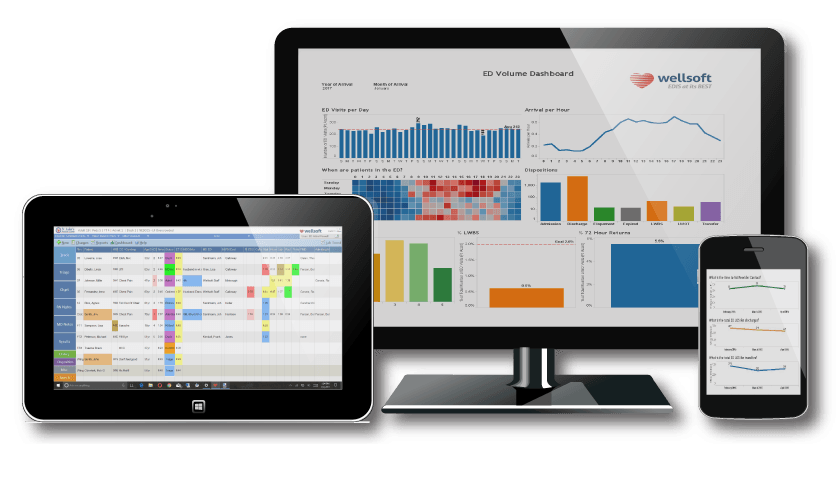 Medsphere Systems Corporation, a provider of affordable and interoperable healthcare information technology (IT) solutions and services, today announced the acquisition of Wellsoft Corporation, a Somerset, NJ-based Emergency Department (ED) EHR provider. Wellsoft offers complete information management software for the challenging environment of the Emergency Department to improve operational efficiencies, productivity, care coordination, and revenue in Emergency Departments throughout the world.
Post-Acquisition Plans for Medsphere
Post-acquisition, Medsphere will introduce a comprehensive solution for urgent care centers that capitalizes on the technology from Wellsoft, combined with Medsphere's RCM Cloud revenue cycle suite. As part of the merger, Dr. Santmann will step into the CMIO role at Medsphere. With the addition of Wellsoft and other recent mergers, Medsphere now offers a CareVue platform that satisfies the clinical, revenue cycle and inventory management needs of all inpatient acute and behavioral health facilities.
The complete Wellsoft solution includes functionality focused on patient tracking, clinical documentation, orders and results, reimbursement, clinical decision support, discharge planning, and data management. Wellsoft also includes touch technology and is configurable for specific workflows.
"This is a very positive and exciting time for Wellsoft," said Founder and CEO John Santmann, MD. "With this merger, we have the opportunity to expand as an integral component of a larger, integrated enterprise solution for healthcare providers. In our early conversations with Medsphere, we also recognized shared goals and values—specifically, a commitment to empowering healthcare organizations without asking them to sacrifice other clinical initiatives by overpaying for healthcare IT. We're truly excited to join Medsphere."
Financial details of the acquisition were not disclosed.