No bubble bursting here, as digital health continues to smash market records. Rock Health's Halle Tecco explains why the digital health market will continue to flourish in 2016.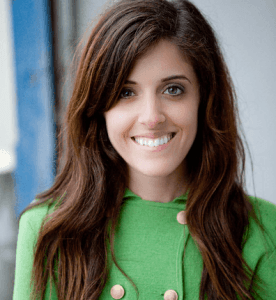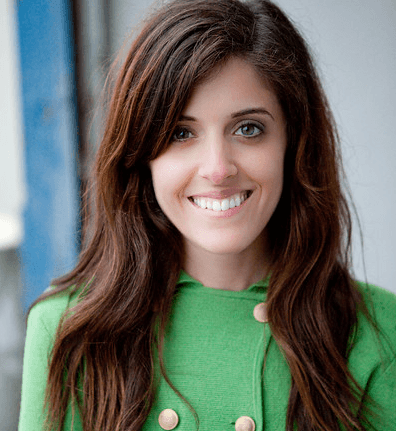 In 2014, billions were poured into the digital health market, and the predictions for digital health's growth in 2015 did not disappoint. In fact, when it comes to the charisma and cash flow of digital health, its cup runneth over. But can digital health maintain that kind of prospective prestige and promise as it continues to claim its stake in the market?
According to Rock Health's Founder and Managing Director Halle Tecco, 2016 is poised to be another fruitful year in digital health. After examining last year's strong performance, there are several indications that should make digital health's future a bit more clear. Here are three revelations proving that the digital health market will continue to demonstrate promise and dominance in the market this year:
1. The Market is Still Thriving
In 2014, more than $4 billion was poured into the digital health space. It inspired many, yet it equally mounted concerns that such a quickening of cash flow could spell a dissipating disaster, resembling the market crumble brought on by the dotcom boom. Tecco says digital health's market performance in 2015 should leave little room for further doubt, however. Digital health funding in 2015 matched that of 2014, surpassing the $4.3 billion in funding, proving that digital health continues to rise but is far from bursting into oblivion.
"Skeptics may use this flatness to question the attractiveness of the digital health industry, but it's important to keep in perspective what an incredible feat it was for 2015 to be on track with 2014. In 2014, records were not just broken—they were doubled," said Tecco. "The steady amount of funding, which we believe accurately reflects the market opportunity, should calm any concerns of a bubble.
As Malay had predicted last year, digital health's growth was pushed by the diversified needs of a healthcare system under technological transformation. Such variation points not only to the variety of opportunity in digital health, but also proves that digital health's diversity gives it greater stability and staying power in the market.
The top six categories of 2015, which accounted for 51 percent of all digital health funding in 2015 included:
– Healthcare consumer engagement: Consumer tools for the purchasing of healthcare services or health insurance (B2B and B2C)
– Wearables and biosensing: Wearable or accessory devices that detect specific biometrics and are designated for consumers
– Personal Health Tools and Tracking: Software products to assist in the tracking of personal health (e.g., physical activity, nutrition, genetics) and health records
– Payer Administration: Management and administration tools for payers (e.g. fraud detection, third-party payment, portal management)
– Telemedicine: Delivery of healthcare services (synchronous or asynchronous) through non-physical means (e.g. telephone, digital imaging, videoconferencing)
– Care Coordination: Care coordination companies offer not only solutions for more streamlined workflows, but also improvements to patient experience.
Consumer engagement and personal health tools categories alone accounted for 23 percent of overall funding in 2015. The personal health tools category alone more than tripled in investment dollars from 2014, with companies like Noom, Progyny, 23andMe, and HeadSpace raising large rounds. "As we look to 2016, we are optimistic and excited about the growing role and power of the healthcare consumer, and the consequent B2C opportunities," said Tecco.
2. Consumers Continue to Create Market Opportunity
Although consumer products like wearables have yet to reveal their significance in the shifting healthcare paradigm, their market presence and appeal cannot be denied. "The market has spoken. Wearables are not a fad, and real businesses are being created," said Tecco. "One of 2015's biggest exits was Misfit Wearables, which was acquired by Fossil for $260 million. We also saw the FitBit IPO in June 2015, which is currently (as of 12/15/15) trading 50 percent above IPO price and has grown to $6 billion in market cap."
Furthermore, Rock Health's consumer engagement survey found that an individual's attitude towards healthcare (responsibility, self-management, and willingness to pay out-of-pocket) was a major indicator of adoption. "We found the unhealthy are adopting faster than the healthy," said Tecco." Consumers have been educated about wearables, and are demanding great new products. As battery life improves and technology advances, wearables will deliver an even greater value proposition to the customer."
The increasing interest in personal health revealed positive growth in telemedicine over the last two years. Rock Health's findings in its first-ever 4,000-person survey and report on consumer adoption of digital health revealed that telemedicine users are highly satisfied overall, and adoption of apps, like Doctor on Demand, is growing fast. In fact, nearly half of video-based telemedicine usage reported in the survey occurred in the previous three months, suggesting a rapid growth phase as consumers become more comfortable with video-based technologies.
3. Returns are Real
Digital health is no longer a novelty, and companies are starting to mature (late stage deals accounting for just over 25% of all deal volume). "What's really exciting is the money that's beginning to return to digital health investors. M&A activity nearly doubled in volume with 180 deals and $6 billion in disclosed activity in 2015," said Tecco. "There were also five IPOs this year in digital health — FitBit, MindBody, Evolent Health, Teladoc, and Invitae — creating $9 billion in market capitalization."
Thus, it seems like digital health will continue to flourish in the coming years. What does this mean for those who want to innovate? Now is the time, says Tecco. Don't wait.
"It's a great time to start a company, and capital is more available than ever. In 2015, there were 336 unique venture firms investing in the space, 49 of which have done three or more deals. Jeff Tangney, the CEO of Doximity, once shared the sage advice: 'When you're looking for advice, ask for money. When you're looking for money, ask for advice,'" she concluded.