Dr. Stephen Beck shares how St. Rita's Medical Center successful pilot with Epic's MyChart Bedside improved patient engagement for better outcomes.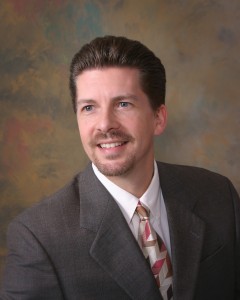 A growing body of evidence demonstrates that the foundation of the "triple aim" of improved health outcomes, better care and lower costs is built upon engaged patients who are actively involved in their healthcare experience[i]. As a result, many healthcare organizations focus on improving patient engagement by providing better education about conditions and encouraging greater involvement in care decisions.
Early studies have shown that patient access to medical records improve communication, adherence, and patient empowerment.[ii]  To boost the effectiveness of these patient engagement strategies, many hospitals are turning to a growing number of apps designed to help patients stay current and informed about their health–regardless of background, tech savvy or education. Indeed, gone are the days when only a doctor or nurse could view and understand trends in lab results, vital signs, etc.
While there is some concern that enabling patient-controlled devices to interface with provider systems could result in information overload for patients, the health systems that put proper data controls in place are finding patient engagement apps to be useful tools for shared decision-making.
Shared Decision-Making for Better Medicine
The most connected hospitals in the U.S. have made great strides in securing data and using it at the point of care, but many still face numerous hurdles when it comes to interoperability and patient engagement.[iii]  When a patient and provider work together to consider the patient's condition, treatment options, medical evidence, benefits versus risks, as well as patient preferences, they can craft an achievable and effective treatment plan[iv].
The key is an easy-to-use device along with patient-friendly applications that can be explained to even the most reluctant or techno-phobic patient in just a few steps.
At Catholic Health Partners (CHP), one of the largest non-profit health systems in the U.S., we piloted a new app designed to improve patient engagement and satisfaction by providing patients with both medical information and an avenue to communicate requests and concerns to clinicians. Called MyChart Bedside (an Epic product), it allows hospital patients to use tablet computers to look up test results, order ice chips, and do much more. Some patients even take tablets home as they recover, with a goal of improving patient satisfaction and reducing readmissions.
Related: 5 Ways Healthcare Providers Can Reduce Costly Hospital Readmissions
During a successful pilot that took place at St. Rita's Medical Center, the Lima, Ohio-based network of CHP, more than 75 patients received Android tablets from the hospital to access MyChart Bedside. The results were improved patient experience, reduced readmissions and a better understanding of why they were admitted and/or why they were taking prescribed medications.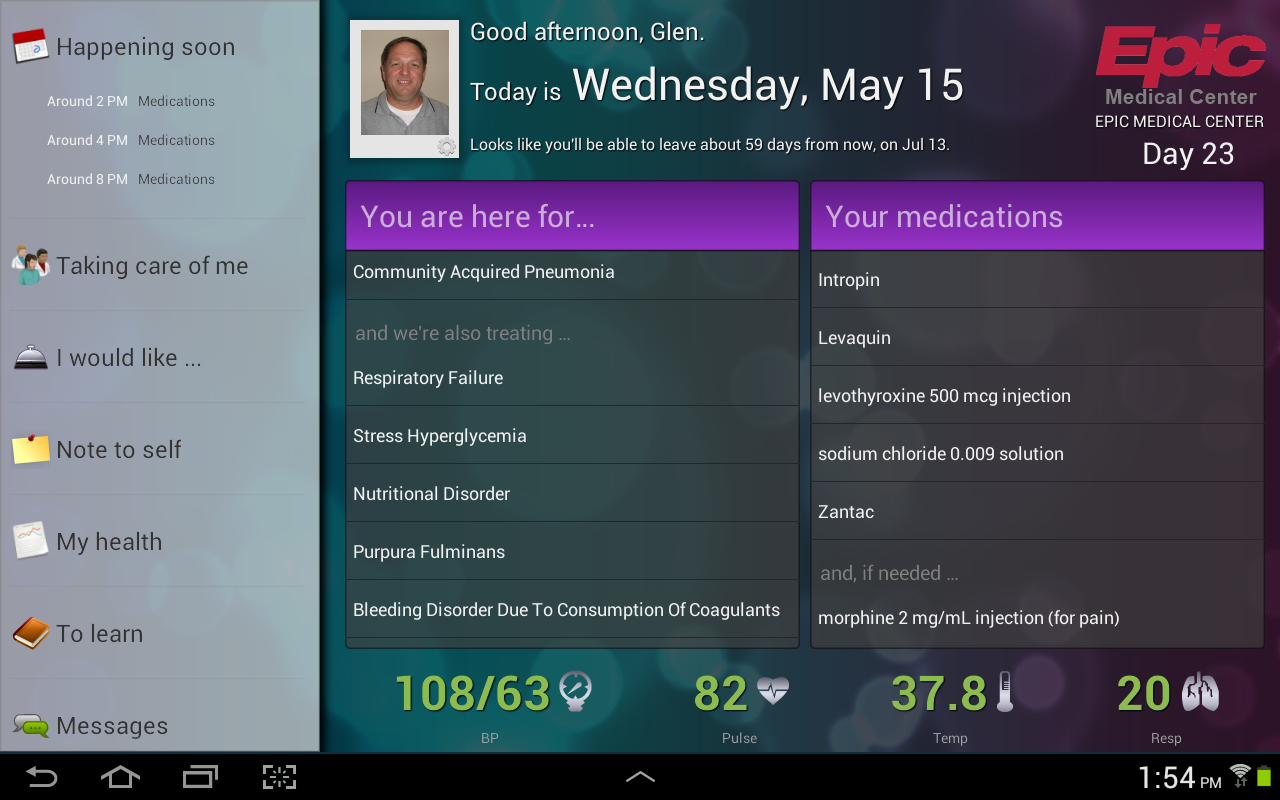 Applications like this allow patients to ask questions or make non-urgent requests to nurses. Without the app, patients may have held back from doing so because they did not want to bother nurses with call buttons designated for urgent matters. Family members also reported that they liked not having to go to nurses' stations and interrupt nurses with routine questions or requests.
Continue reading…