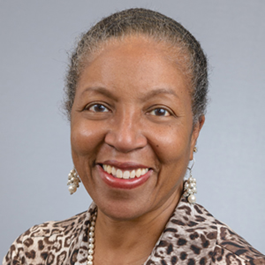 What You Should Know:
– A recent study published in JAMA found that conventional genomic tests commonly used for breast cancer tumors can be less accurate for Black women. This news comes at a time when Black women with breast cancer are experiencing mortality rates that are 41% higher than white women.
– Dr. Nathalie Johnson, MD FACS and President of The American Society of Breast Cancer Surgeons is among numerous doctors who advocate for Agendia and its tests which look beyond race, ethnicity, age, or menopausal status, to provide information based solely on biology. This precise information allows women and their care teams to be empowered to select the best treatment option based on their unique cancer.
---
Understanding and Addressing Racial Disparities in Breast Cancer Care
Racial disparities in medical care continue to pervasively affect the most vulnerable communities. Understanding such disparities within the context of racial inequities and societal institutions allows for systemic discrimination to be addressed. Such discrimination is not the aberrant behavior of a few but is often supported at an institutional level, propagated additionally by implicit biases and negative stereotypes. Stark disparities in breast cancer care have been brought to light recently by a stream of research papers highlighting a glaring issue: Black women disproportionately suffer negative outcomes in breast cancer care, as opposed to their White counterparts.
A recent cohort study shows that Black women in the United States were more likely to have a high-risk recurrence score and to die of axillary node-negative breast cancer compared with non-Hispanic White women with comparable recurrence scores. This shows that the Oncotype DX Breast Recurrence Score test, which is used to analyze the activity of a group of genes that can affect how an early-stage breast cancer tumor is likely to respond to treatment, has lower prognostic accuracy in Black women. This, in turn, suggests that genomic assays used to identify candidates for adjuvant chemotherapy may require model calibration in populations with greater racial/ethnic diversity.
Dr. Johnson is currently the President of The American Society of Breast Cancer Surgeons, as well as the Medical Director of the Legacy Health System Cancer Institute and the Legacy Breast Health Center in Portland, Oregon. She is considered to be one of the world's leading authorities in breast cancer, not only because of her impeccable reputation as a distinguished surgeon, but also because of the fact that having survived breast cancer herself allows her to empathize with her patients, and understand breast cancer in an unparalleled manner. 
To learn more about racial disparities in breast cancer care, we spoke with Dr. Johnson for her insights:
---
When talking about breast cancer, you often bring up the notion of "every woman having her own unique cancer". What does this mean, and how can more widespread understanding and acceptance of this notion empower Black women and other marginalized communities?
Dr. Johnson, MD FACS and President of The American Society of Breast Cancer Surgeons: The notion of 'every woman having her own unique cancer' is, to me, the true definition of personalized medicine. Understanding each patient, what they bring to the disease and where they come from helps one understand the things that would make them most comfortable with the treatment. It also gives one an insight into why certain options feel good, and why some don't. This also allows us to take the time and explain to the patient certain things that they might not be too happy to have, for instance – chemotherapy. Nobody is happy to have chemotherapy, but by understanding the patient, one is able to teach them about why they need these treatments for their specific tumor. This is one of the reasons why I am a strong advocate of neoadjuvant therapy because it has allowed us to treat people who we initially thought were not going to get better.
For Black women in particular, there are different options. I am trying to educate people about recurrence scores and the genomics of cancer. We have begun to realize that the widely used genomic test 'Oncotype DX' does not represent the biology of African American women as well as another genomic score might. This puts Black women with estrogen-positive breast cancer at a disproportionate disadvantage. Trying to understand tumor biology specific to the patient also allows one to consider pre-surgical endocrine therapy, which can provide evidence as to whether the tumor is endocrine-sensitive in the way you might have imagined. 
How would starting the conversation around 'ethnically representative tumor biology' address the racial disparities we see in breast cancer?
Dr. Johnson: Because we see Black women with the same Oncotype recurrence score as their white counterparts having a much higher mortality rate, we can extend that logic and apply it to other ethnically marginalized communities as well. Everyone benefits from this conversation. For each ethnic group, we want to do the best that we can, and ultimately help each and every patient that walks through our door, we want to fully understand the biology of their tumor and what nuances there may be. The same principle exists for genomic testing as well. When we do studies, we often don't have enough representation from under-represented minorities, and this really highlights the need for having representative samples in clinical trials, otherwise, we may not do as good a job as we could of understanding their particular set of genes.
What are some barriers that discourage more Black women to take part in clinical trials, and how can we overcome these barriers?
Dr. Johnson: We can definitely do a better job at having everybody – Black women and all, included in studies. One of the major issues is trust. Being able to sit down and explain the aims and objectives of the study to the patients in detail allows for better trust-building. In some ways, there may be some implicit bias that goes into enrolling patients into trials, which could manifest in ways like not thinking that some patients may not understand the study objectives when in reality they would if you took the time to explain. In some of the recent genomic trials, like the 'RxPONDER Trial', there was some concern that Black women were not as compliant with therapy as white women. However, it turned out that Black women were the most compliant group in that entire trial. For other groups, one thing we can do is to ensure that consent forms are in languages spoken and understood by those communities. Having consent forms in different languages is one of the things that The American Society of Breast Cancer Surgeons wants to work on, so we can enroll diverse participants.
What prognostic and predictive value do advanced gene expression profiling solutions such as Agendia provide to Black women?
Dr. Johnson: As an advocate of MammaPrint, I try to educate people about these advanced gene expression profiling solutions. Based on many studies, Agendia's MammaPrint appears to be a more representative genomic score for Black women in particular. MammaPrint's prognostic value is far greater than the genomic scores we use today because it accurately classifies African American women as 'high risk' which impacts the treatments we give them and also improves their outcomes. Additionally, with MammaPrint, the number of genes tested is greater, which allows you to comprehensively evaluate the impact of other genes on the patient. For instance, obesity has been found to impact the outcomes of breast cancer patients. Therefore, by using MammaPrint you can look at the genes that are differentially expressed, and understand the tumor in a much better way. Using MammaPrint and BluePrint allows you to look at 150 genes, whereas Oncotype DX just accounts for 21 genes, so there is definitely a stark difference in the depth of gene expression change that can be picked up with MammaPrint. The interplay of differential expression amongst genes is something that can and will be further explored in the future across populations, but for now, advanced genomic testing is definitely allowing us to understand and treat breast cancer better.
---
About Agendia
Agendia's testing platform provides physicians the ability to comprehensively analyze the biology behind an early-stage breast cancer patient's tumor, providing unique genomic insights that empower precise treatment decisions. Agendia's unique, innovative tests include:
MammaPrint®, its 70-gene prognostic test, determines a specific patient's breast cancer recurrence risk, and can predict a patient's response to both chemo and endocrine therapy.
The 80-gene molecular subtyping test, BluePrint®, identifies the underlying biology of an individual's breast cancer to provide information about its behavior, long-term prognosis, and potential response to systemic therapy.
When combined, the two tests capture the underlying biology of a tumor, to holistically inform the most effective treatment approaches for a patient's unique cancer, regardless of age, menopausal status, race, ethnicity and other clinical factors, enabling physicians to objectively select the best treatment plan.