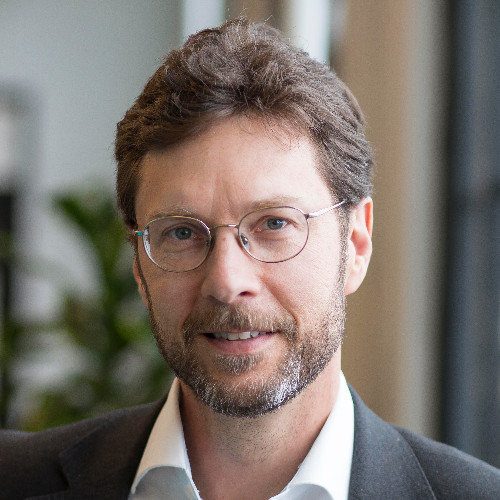 It's a tired, old saw: Healthcare organizations are woefully behind when it comes to technology, automation and digital experiences.
Leaders are sick of hearing it. But that doesn't make it any less true.
Current market pressures, however, compel hospitals, health systems and medical practices to reconsider their hesitancy in embracing these innovations. A combination of consumer demand and acute, unrelenting labor shortages force leaders to explore the practicality of leveraging technologies to address a myriad of operational challenges – fielding calls to answer patients' routine questions, for example or reaching out after clinical procedures to assess patient status.
'Perfect storm' drives workflow automation
According to a report generated by IBM, "Digital Customer Care in the Age of AI," 80% of routine tasks can be effectively managed by automated virtual assistants, reducing staff workload significantly. What's more, patients are begging for better digital experiences – and are frustrated with healthcare's lack of functionality. Late last year, Redpoint Global found that 80% of patients prefer digital channels to communicate with their healthcare providers. Studies cited by Patient Safety and Quality Healthcare (PSQH), however, report that 88% of physicians still rely upon phone calls and manual outreach.
This perfect storm is driving healthcare leaders to consider digital solutions to streamline tasks including self-scheduling, patient intake, disease management check-ins, care and medication reminders, and more. But to be successful they must ensure the technologies they adopt to provide a frictionless experience for both patients and staff.
Patients deserve frictionless, empathetic experiences
First, let's consider the patient. As consumers, more than 80% of the population have used a virtual assistant or chatbot – to book a flight or hotel, pay bills, call for a rideshare, or make dinner reservations. Adoption has been swift because these industries have invested time and money into ensuring the technologies are easy and intuitive.
Healthcare must do the same. Without a doubt, healthcare is a complicated business. Strict privacy and security regulations must be taken into account. And accuracy is paramount because life and well-being are at stake.
Nevertheless, it is doable. Innovative leaders have discovered breakthrough technologies that accommodate the unique demands of the industry while meeting patients "where they are." Among the key attributes of these solutions are:
1. Plain Speech. Allowing patients to use words and phrases they are comfortable with – and then translating these into the vernacular of healthcare so they are equally meaningful to clinicians. For example, when seeking information about their concerns, a patient might say, "I am peeing a lot." A medical professional, on the other hand, would describe and document these symptoms as "frequent urination." Digital tools that use natural language understanding close this gap so patients can more easily navigate the system, get accurate information specific to their situation and then take appropriate action like scheduling an appointment with their primary care provider.
2. Multi-channel. Enabling patients to communicate with a healthcare professional via the channel most convenient for them. Some individuals prefer email or a web chat, while others respond to text messages. In any case, they want to be able to complete the full task within that single channel rather than getting a text reminder, for instance, and then being asked to go to a patient portal to complete intake paperwork or make a phone call to confirm an appointment. 
One healthcare organization recently implemented automated outreach to follow up with patients seen in urgent care. The communication reminded them to schedule recommended appointments with their regular provider and included contact information for convenient action. The organization experienced an immediate 23% increase in appointments following urgent care encounters, reducing system leakage and driving revenue.
3. Empathetic. Injecting a healthy dose of empathy into any automated system. Healthcare, by its very nature, is highly personal and oftentimes fraught with stress. It's critical that leaders ensure the digital experience emulates one-on-one interactions between patient and caregiver. Conversational AI, combined with natural language understanding, can build a dialog that encourages the patient to share important information that leads to precise and contextual responses. It's equally important that automated systems feature a seamless interface with live representatives, as well. This can be triggered when the patient's situation requires an urgent or time-sensitive response – or when the patient has encountered a frustrating obstacle and is in danger of abandoning the interaction.
Integrations, platform utility reduce staff burden
Staff, both clinical and administrative, represent half the patient-engagement equation. That makes it equally vital that digital solutions such as virtual assistants genuinely lighten workloads. Not only must they be convenient and easy for patients to use, but they must also streamline processes for employees. This can be accomplished in a number of ways.
1. When healthcare leaders begin to evaluate workflow automation solutions, they must include front-line staff in all discussions. These are the individuals most familiar with what needs to happen and what challenges might arise. In addition, distinct workflow processes must be assessed and, in all likelihood, adjusted when technology is introduced. As healthcare learned during the adoption of patient management and electronic medical record systems (EMR), simply layering software over existing procedures rarely improves efficiency or performance (and might have the opposite effect).
2. New digital solutions must integrate with other systems of record such as customer management systems, EMRs and call center software. Just as patients would rather not log into and out of multiple systems, employees want to have comprehensive information at their fingertips. When a virtual chat converts to a phone conversation, for example, staff members need to have the record of the previous interactions immediately available. This saves patients from having to repeat themselves and allows staff to resolve issues more quickly and confidently.
For optimal organizational utility, one additional factor must be considered. Too often, health systems implement single-purpose technology to solve a discrete problem. Perhaps the gastroenterology group adopts a point solution to remind patients about screening colonoscopies, distribute intake forms and communicate preparation procedures. But a year later, the orthopedic department begins to explore vendors to automate post-discharge communications with surgical patients to reduce complications and preventable readmissions.
Rather than purchase and maintain multiple solutions, savvy leaders are choosing platform-based technologies to support their virtual assistant and conversational AI needs. By embracing a platform approach, the organization has both the power and the flexibility to optimize its digital strategy. For example, one major East Coast health system uses an integrated platform with user-friendly tools such as drop-down fields and drag-and-drop functions that allow existing staff to manage and activate multiple virtual assistants for a range of tasks core to its mission. These automate pre-visit reminders, patient intakes, post-visit follow-up, test-result reporting and other outreach programs that were identified as priorities over time. Besides the savings realized from decreasing call center demands through automation, the organization also reduced costs by eliminating multiple-point solutions. 
Modern platforms that support multiple templatized and turnkey solutions, like patient self-scheduling or care management outreach, provide the tools an organization needs to design, develop and deploy its own digital experiences. This level of configurability enables leaders to address opportunities and solve problems across the organization while recognizing a return on investment more quickly.
Without a doubt, a digital tsunami is about the descend upon healthcare. Gartner, one of healthcare's preeminent research and consultancy firms, updated its research report, "It's Time for Healthcare Delivery Organizations to Adopt a Digital-First Strategy," in January 2022. In it, analysts stated that "it's time to flip today's in-person-centric healthcare delivery model into one that prioritizes digital engagement, digital interactions, and the use of digital products and services." Healthcare leaders eager to compensate for staff shortages while simultaneously improving the patient experience are moving quickly toward virtual assistants and conversational AI to deliver results.
---
About Nathan Treloar
Nathan Treloar is co-founder and chief operating officer at Orbita, a leading provider of intelligent virtual assistants and workflow automation for healthcare. With extensive experience in voice technologies and conversational AI, Nate is a respected author and speaker on consumer and business trends in user experiences.