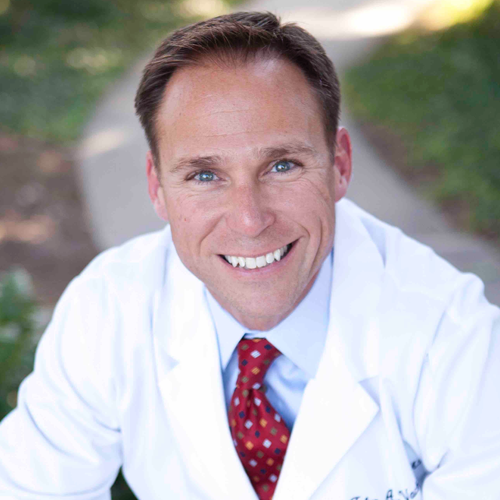 Today, cancer is the second leading cause of death in the United States. Sadly, cancer disparities exist, with racial/ethnic minority, low-income, and uninsured populations suffering the greatest burden. That's why routine cancer screening is critical to addressing cancer disparities as they have the potential to greatly reduce both incidence and mortality rates. To address this, Federally qualified health centers (FQHCs) are funded by the Health Resources and Services Administration to provide preventive and primary healthcare services, including cancer screening, to the nation's most vulnerable populations
We recently sat down with Oatmeal Health's Co-Founder and CEO Dr. Ty Vachon to learn more about the company's mission and how its AI-powered solution is working with FQHCs, health plans, and employers to help underserved patients get screened for chronic disease and cancer.
What is Oatmeal Health?
Dr. Ty Vachon, Co-Founder and CEO of Oatmeal Health: Oatmeal Health is a virtual nodule clinic and patient engagement service. We leverage technology to help FQHCs and health plans improve the standard of care by identifying and preventatively screening vulnerable populations for chronic disease and cancer year after year, starting with lung cancer.
What's the reasoning behind the name Oatmeal Health?
Dr. Vachon: We chose Oatmeal as a name for our company for a few very simple reasons, it's a very unique name that coincides with a healthy lifestyle and it prompts the question that we want everyone to ask us, "Why is the company named Oatmeal?"
This question opens a line of conversation around the problem America is facing with chronic disease, health equity, and preventative screenings for underserved patients.
When were you founded?
Dr. Vachon: My co-founder Jonathan Govette and I started Oatmeal Health in 2022
Where did you get the idea for this company?
Dr. Vachon: During my time in the Navy as a primary care doctor and radiologist, I observed the challenges of preventative care and the tendency for doctors to focus on being reactive rather than proactive in their approach to cancer screening.
Without regular, yearly scans to monitor changes over time, radiologists are unable to provide the best treatment options. This gap in care also becomes an education and access problem, particularly for underserved patients who may not have the resources or knowledge to navigate the complex healthcare system. This is an issue that primary care is struggling with, compounded by the lack of time to properly see and assess patients during the day.
On a personal note, the inspiration for Oatmeal Health came from a personal place for both Jonathan Govette and me. Sadly, we both lost family members to lung cancer. In 2013,
My mother would have met the screening criteria to get a CT but she did not get scanned and in September of that year, her stage 4 lung cancer was identified and she died shortly after. My co-founder Jonathan lost both his grandparents to lung cancer, and recently his mother passed away from another debilitating chronic disease.
We both decided it was time to change the status quo and make changes to how healthcare preventatively screens our loved ones so no one else has to die needlessly.
What problem are you trying to solve?
Dr. Vachon: Our goal at Oatmeal Health is to help the sickest generation in history by partnering with Federally Qualified Health Centers (FQHCs) and health plans to save their members' lives. With 80% of seniors living with chronic conditions and chronic disease being responsible for 7 out of every 10 deaths in America, we recognize the urgent need for preventative care.
We are starting with lung cancer, which affects 16 million Americans living with a smoking-related illness. 1 in 17 Americans will be diagnosed with lung cancer in their lifetime, with more people dying from lung cancer than from breast, colon, and prostate cancers combined.
However, many clinics are not equipped to preventatively screen for cancer, including lung. They are facing significant challenges due to being overworked and understaffed, which leaves little time for managing preventative lung cancer screenings. On average, clinics have only 13 minutes per patient visit, making it difficult to provide thorough care.
Additionally, these clinics often lack the resources and staff expertise to develop their own tech-enabled solutions or to purchase and manage additional software programs to streamline operations and patient care. They do not want to do "one more thing" or buy any more software.
As a result, many seniors wait until their condition is exacerbated and use the Emergency Room for care. This episodic care approach is costly for Medicare, with the average doctor visit costing $50 and a hospitalization costing $45K, while lung cancer treatment costs an average of $282K (lifetime).
Oatmeal Health aims to address this gap in care by partnering with FQHCs and health plans to provide preventative screenings for lung cancer and other chronic conditions, ultimately reducing costs and improving patient outcomes.
What is the key driver behind lung cancer screening?
Dr. Vachon: When compared with breast, colorectal and cervical cancer, where ~70% of eligible people are screened, only ~4% of patients are screened for lung cancer.
– In 2021, more Americans were recommended to get screened and in 2022 reimbursement was approved to allow the 14.5 million eligible Americans to receive these scans at no cost to them.
– It was also determined that the new guidelines in 2021 address the typically underserved communities that were well represented in the 2013 guidelines.
– Through an award by the American Cancer Society and the American Lung Association, NCQA has begun development of a HEDIS® quality measure for lung cancer screening which should be live in the next few years.
So lung cancer screening will save more lives, more efficiently, in the communities that need it most.
Who are some of your clients?
Dr. Vachon: Oatmeal Health has recently entered into a partnership with El Rio Health, an FQHC serving 125,000 patients in Arizona. We plan to expand its services to Oklahoma, Texas, California, Michigan, and Illinois once it completes its funding round.
What differentiates Oatmeal Health from your competitors?
Dr. Vachon: Oatmeal Health is different from traditional technology companies because it provides a comprehensive, technology-enabled concierge service that eases the burden of screening patients for cancer from primary care providers due to a ‌lack of time, resources, or expertise. This allows ‌primary care facilities to concentrate on their patients' immediate needs while Oatmeal Health proactively manages the complete patient journey including staffing and technology without burdening the FQHC or the patient with additional tasks.
Current technologies often focus on only one aspect of the complex problem of chronic illness detection and management, resulting in a lack of a holistic approach. Our solution addresses all five crucial steps in the process: identifying hard-to-find patients with disease prediction software, determining their eligibility, facilitating scans at imaging centers, utilizing AI to interpret the results and determine malignancy, and providing ongoing education and support to ensure patients return for regular follow-up scans.
By addressing all of these steps in harmony, our hybrid technology and clinical model ensure compliance and lead to better outcomes for patients. In the future, they plan to expand services into breast, colorectal, and other chronic disease screening services.
For more information about Oatmeal Health, visit https://oatmealhealth.com/