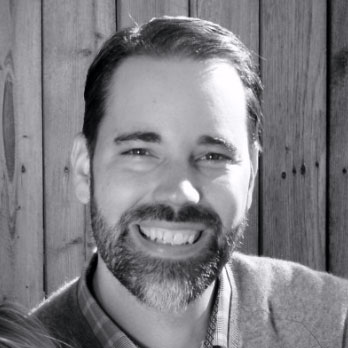 Patient advocacy organizations and medical specialty societies can serve as a liaison between patients and providers in bi-directional engagement, closing gaps in the patient journey and ultimately driving innovation for higher quality care.
Patients are the keyholders to an enormous trove of data that is critical to taking the next step in improving the quality of their care. However, patient data collection has been a historically difficult process due to disparate data sources, disconnected systems and a lack of patient-centricity in collection processes.
As the relationship between healthcare providers and patients evolves, the healthcare industry is beginning to acknowledge and encourage patients as active partners in their care journey. Patient advocacy organizations and medical specialty societies are leading the charge in this industry-wide change, acting as the critical liaison between patients and providers in the collection of data and development of innovative, patient-centric breakthrough therapies. These advancements in the collection and exchange of data between patients and their providers can ultimately address the many barriers to quality care that the industry faces today, including equity, timeliness of access and interoperability.
The 21st Century Cures Act is enabling patient-driven healthcare information exchange
Over the past 50 years, there has been a slow but steady transition from paper medical records to today's digital health record system. While there are many solutions available to assist with healthcare information exchanges in the healthcare provider market, the ability to rapidly assemble an on-demand, complete digital patient health record has remained elusive—until recently.
The 21st Century Cures Act addressed the need for improved interoperability of healthcare information, while also empowering patients to utilize their own records to advocate for themselves. This legislation presents providers with the opportunity to improve their understanding of traditionally underserved populations, improving quality and access to care, driving better research results, and supporting medical specialty societies (MSSs) in building clinical data registries.
In turn, greater access to patient data is helping to evolve the role of MSSs. Forward-thinking societies are now leveraging patient registry data to measure institutional efficiency and benefits to members to fundamentally improve how future clinical data registry infrastructures are planned. This data-driven operational shift replaces siloes and single-use data tools with infrastructure that drives an organization's entire mission, versus just an individual program.
Current barriers to patient access and quality improvement
Despite these groundbreaking regulatory advancements, there are still several barriers to overcome. While it is becoming easier to affirm the value of the patient voice through the gathering and processing of data in clinical data registries and with the help of medical specialty societies, translating patient data accurately to stimulate meaningful action remains a complex challenge. Most healthcare vendors are not currently offering a cohesive platform for patient engagement and the sharing of data. This lack of communication and data exchange makes it increasingly challenging for medical specialty societies to advocate for higher quality care and breakthrough therapies.
Moreover, while most providers have some sort of care management telehealth system in place, these systems are not tied directly to quality care improvement. Rather than maintaining continuous, real-time interactions between patients and providers that supports an early warning system, many health systems are still only addressing patient needs reactively. Patients may only interact with their providers once or twice a year during in-person checkups, with no proactive care plan in place to address symptoms before they escalate to emergencies.
Perhaps the greatest hurdle is that many patients lack education and even the basic access to technology needed to advance their care. This is especially true for underserved populations, who already face more financial, educational, and environmental barriers to quality care.
Advancing care quality initiatives through bi-directional data collection
Innovative care only begins when patient engagement meets quality improvement. Breaking down the barriers to quality care is an ongoing process, but providers can start by taking patient engagement one step further and creating opportunities for bi-directional data collection with patients. Healthcare providers can prioritize triaging issues early, providing patients with continuous preventative care that supports them in avoiding costly trips to the emergency room.
For example, an unmanaged diabetic patient receives a continuous glucose monitor and can share that data through a patient app. Traditionally, this individual would reactively treat their condition by poking their finger, checking their blood sugar levels, and ensuring the correct dosage for their condition. In shifting to a proactive model, a provider could identify that the patient's glucose monitor has been trending up for the past two weeks and address the issue before emergency medical care becomes necessary. This use case demonstrates a proactive model of bi-directional dialogue, which provides key insights for quality care improvement. Thus, rather than waiting for a yearly check-up, patients and providers can leverage personal health devices, chat, and telehealth technologies to create a dynamic, collaborative, and cost-effective care plan. 
In addition to reducing patient costs, this model also lessens the patient burden. While technology certainly doesn't solve everything for traditionally underserved populations, a personalized, engaging virtual experience can significantly reduce the on-site burden of travel requirements. When integrated health platforms enable continual patient-provider interaction throughout a patient's care journey—wherever they may go geographically, patients are ultimately empowered with choices, increasing their compliance and engagement. This not only equips providers with access to the data needed to deliver higher quality care, but it also provides medical specialty societies with critical insights so they can best advocate for these populations.
From a big-picture perspective, bi-directional data exchange allows providers to aggregate patient data for short-term learning while still accounting for long-term longitudinal studies. Quality improvement initiatives that expand data collection will ultimately equip health systems with valuable monthly and quarterly patient insights for more informed decision-making. These initiatives will also equip MSSs with the tools they need to improve healthcare quality, further disease research initiatives, and continue to educate the healthcare community. 
Conclusion
The future of healthcare innovation relies on the positioning of patients as contributing partners in their own continuum of care. Cultivating an early warning system in health quality requires that health systems maintain a prescriptive, proactive, and collaborative relationship with patients. This initiative has the potential to dramatically improve the patient experience by equipping patient advocacy organizations, medical specialty societies, and healthcare providers with the necessary tools to advocate on behalf of patients, improve the quality of care and drive the development of breakthrough therapies.
---
About David Voccola
David Voccola is the Senior Director of Global Strategy in the Real World Technology Solutions Integrated Health Practice, helping medical and research organizations develop Clinical Data Registry approaches that create trustworthy, analysis-ready datasets from disparate sources, accelerate our understanding of human health, and improve population and individual-level outcomes.
With nearly two decades supporting complex clinical research and medical informatics initiatives, David's work at IQVIA brings together best-of-breed technologies from across the vast network of IQVIA businesses and partnerships to create next-generation solutions for advancing human health; while continuing consulting work at Prometheus around business process analysis and data repurposing strategies for research organizations, professional medical societies, and health- and science-focused philanthropies.
---
About Angela Kennedy
Angela Kennedy is a Director of Strategic Operations within the Healthcare Solutions team at IQVIA. In this role, Angela leverages her experience and deep knowledge in medical specialty society quality programs to strategize and implement solutions to enable the specialty society's mission-driven capabilities while maximizing value to members. Angela has 15 years of experience working at various medical specialty societies developing clinical data registries, accreditation programs, measures, guidelines; analyzing and strategizing health policy changes; and technology and data strategy and development. Angela has a BSc in Biological Sciences – Genetics from the University of California Irvine and an MBA from Loyola University Chicago.