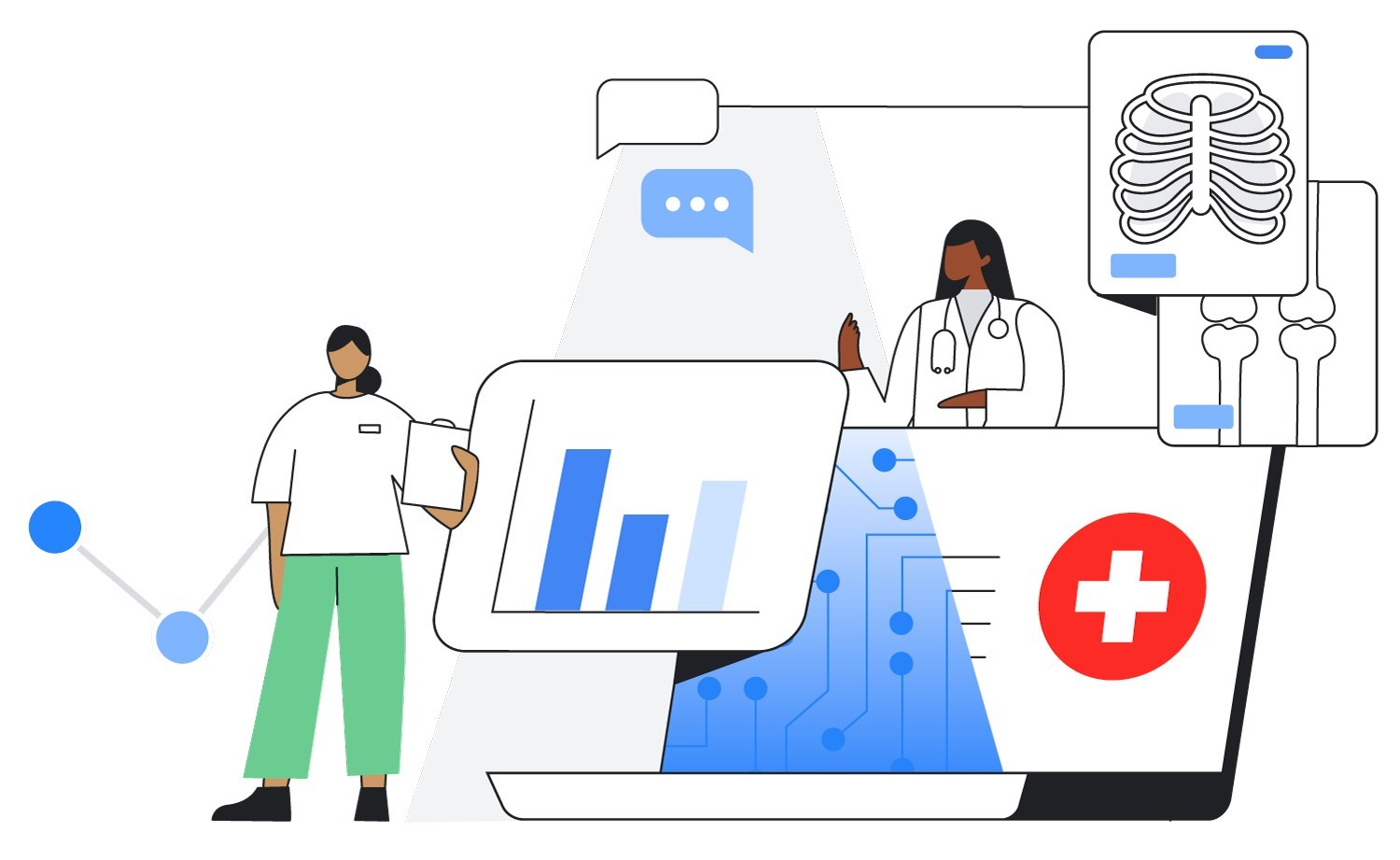 What You Should Know:
– Google Cloud launches Medical Imaging Suite that addresses common pain points organizations face in developing artificial intelligence (AI) and machine learning models.
– Google Cloud enables the development of AI for imaging to support faster, more accurate diagnosis of images, increased productivity for healthcare workers, and improved care access and outcomes for patients.
Google Cloud's Medical Imaging Suite Key Features
Key features of the Medical Imaging Suite include:
Imaging Storage: Cloud Healthcare API, part of the Medical Imaging Suite, allows easy and secure data exchange using the international DICOMweb standard for imaging. Cloud Healthcare API provides a fully managed, highly scalable, enterprise-grade development environment and includes automated DICOM de-identification. Imaging technology partners include NetApp for seamless on-prem to cloud data management, and Change Healthcare, a cloud-native enterprise imaging PACS in clinical use by radiologists.
Imaging Lab: AI-assisted annotation tools from NVIDIA and MONAI help automate the highly manual and repetitive task of labeling medical images, and Google Cloud also offers native integration with any DICOMweb viewer.
Imaging Datasets & Dashboards: Organizations can use BigQuery and Looker to view and search petabytes of imaging data to perform advanced analytics and create training datasets with zero operational overhead.
Imaging AI Pipelines: Using Vertex AI on Google Cloud can accelerate development of AI pipelines to build scalable machine learning models, with 80 percent fewer lines of code required for custom modeling.
Imaging Deployment: Finally, the Medical Imaging Suite offers flexible options for cloud, on-prem, or edge deployment to allow organizations to meet diverse sovereignty, data security, and privacy requirements—while providing centralized management and policy enforcement with Google Distributed Cloud, enabled by Anthos.
Medical Imaging Suite Partners
Medical Imaging Suite has been adopted by:
– Hackensack Meridian Health, a network of healthcare providers in New Jersey, is beginning to use the Medical Imaging Suite to de-identify petabytes of images with future plans to build AI algorithms to predict metastasis in patients with prostate cancer, a life-threatening outcome disproportionately affecting Black men in the U.S.
– Hologic, a global medical technology company, developed the first CE-marked digital cytology platform for laboratories, which combines a new AI algorithm for cervical cancer screening with advanced volumetric imaging technology. The platform helps cytologists and pathologists identify precancerous lesions and cervical cancer cells in women. Next, Hologic plans on expanding the platform's capabilities using the Medical Imaging Suite.