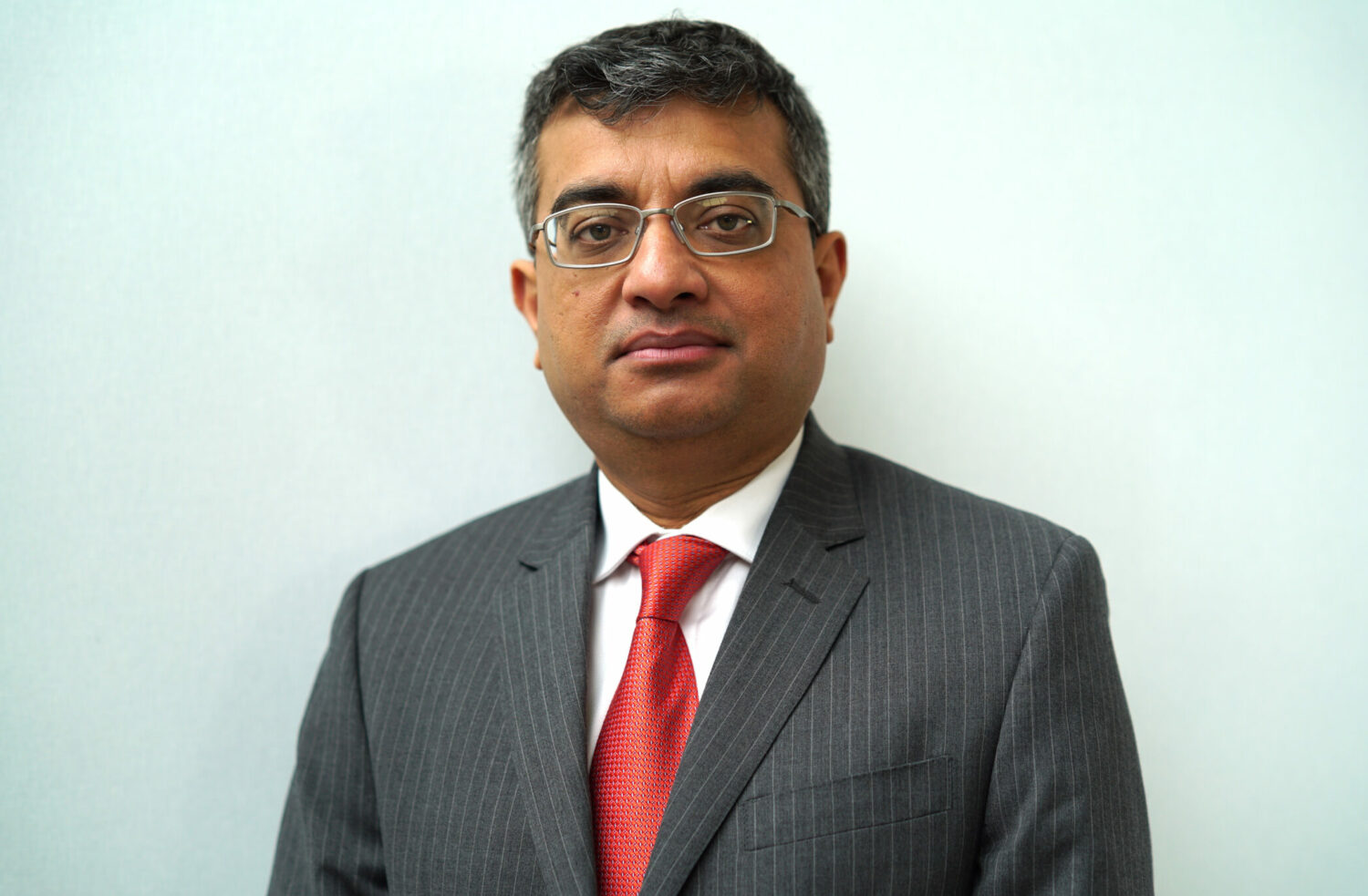 There was tremendous interest in telemedicine before 2020. However, the COVID-19 pandemic made it a reality triggering unprecedented disruption across the industry. For instance, digital-first healthcare aggregators had been testing programs for telemedicine but, since 2020, the demand for telehealth services has exploded across the globe. Despite stabilizing forces such as vaccine rollouts, telehealth utilization remains 38 times higher than it was in the years before the pandemic (1). Health and wellness apps are proliferating the mobile ecosystem, allowing consumers to consult with medical experts from anywhere on any concern. One growing trend is the emergence of digiceuticals as a way to track patient data from wearables and make real-time treatment recommendations. 
The new normal has thrown up opportunities as well as risks for pharmaceutical companies. Telemedicine certainly provides a way for patients to continue availing of healthcare services without visiting the clinic. Nevertheless, there is a downward trend in the consumption of prescription medicine due to lower spending, apart from increased competition from generics and rising instances of pharmaceutical fraud and counterfeiting that lead to consumer distrust (2). 
Digital Edge for Pharma
To stay on a healthy growth path, pharmaceutical companies must look for new ways to stay relevant and bring substantial efficiencies into their supply chains, service mix, and patient engagement. The application of digital technologies in pharmaceuticals – digiceuticals – is a promising way forward. 
Digiceuticals refers to the use of digital technologies to improve patient care through the use of mobile apps, wellness assessments, and trackers to monitor the impact of drugs on physiology. In today's age, these services are almost as significant as the actual drugs for improving patient outcomes. The increasing penetration of smartphones, mobile apps, and innovative partnerships between pharma and technologies makes digiceuticals a key growth avenue. While the global digital health market is expected to reach US $295.4 billion by 2028, the digital health services segment alone grabbed the largest revenue share in 2020 (3). Embracing the gamut of digiceuticals will help pharma companies transform from being mere providers of drugs that cure diseases. It presents a ripe opportunity to re-position themselves as providers of health via the combination of digital technologies and digital health services apart from the delivery of pharmaceuticals.
Role of Big Data and Analytics 
Enabling a digiceuticals approach requires a combination of strong medical expertise with robust data management and advanced analytics, which is where big data and augmented analytics play a key role. 
Most pharmaceutical companies possess vast stores of patient data, medical records, insurance claims, prescription data, and more. When coupled with data from healthcare devices, wearables, and mobile apps, it gives them access to live streaming data about patient status, the impact of drugs, and treatment progress. This data can be mined for real-time insights that benefit all the stakeholders within the healthcare ecosystem through advanced analytics solutions. For example, dashboards that visualize insights from member data will be able to scrutinize patient symptoms, enabling early diagnosis, encouraging preventive treatments, and driving better quality of life outcomes.
Digiceuticals leverages modern technologies such as data analytics, AI, blockchain, and machine learning to help pharmaceutical companies amplify their revenue streams, cut costs, and improve treatment outcomes. For instance, it can accelerate the pace of drug development by automating research and enabling informed data discovery (4). Blockchain too finds application in this area by protecting IP and ensuring transparency and authenticity (5). Other use cases include personalizing drugs by creating targeted medicines at lower cost using genomic data and patient health records. Life sciences companies focusing on medical devices can use IoT to track device health and ensure timely maintenance, thereby reducing risk (4). 
Payers will be able to better understand the market for specialty drugs and popular drugs and develop better pricing and market access approaches. Insurers will be able to tailor premiums based on actual patient behavior and wellness, thereby incentivizing positive health outcomes. Healthcare providers will be able to track adherence, adjust medication, pre-emptively diagnose conditions, and streamline access to care via digital and mobile channels. Finally, patients will be able to access care on time, get the correct information and insights in a self-service manner, make informed decisions about treatment choices, seek second opinions quickly, get test results faster, and overall, enjoy an improved quality of life (6).
Conclusion
Pharmaceutical companies are under pressure to demonstrate whether their drugs are effective, which is critical to stay relevant. Thus, expanding into digital health services will help them monitor patient symptoms and progress, thereby benefiting healthcare providers and patients. In addition, with information freely available today, plan members can carefully evaluate whom they engage with, especially when it comes to their health. Promoting such engagement through intelligent digiceuticals is the critical next step for pharma companies to be profitable and successful. 
About Subhro Mallik

Subhro Mallik is the SVP and Head of Life Sciences business unit at Infosys where he leads a team of client partners and sales executives to grow Infosys business with existing and new clients. He brings a rich experience of growing new businesses, building teams, and ensuring profitable growth.  
In his previous role, Subhro was AVP and Head of Life Sciences, Americas. He has also managed client relationships for one of the largest Life Sciences customers for Infosys (a top 5 Pharma). This account today has IT, BPO and consulting services spanning USA, Europe & Asia. Subhro was one of the founding members and member of unit leadership team for Infosys Infrastructure services business unit (IMS). He led the conceptualization of service offerings and go-to-market strategy for IMS.   
References
1. https://www.mckinsey.com/industries/healthcare-systems-and-services/our-insights/telehealth-a-quarter-trillion-dollar-post-covid-19-reality
2. https://www.europeanpharmaceuticalreview.com/article/153871/six-major-risks-facing-pharmaceutical-manufacturers-in-2021/
3. https://www.prnewswire.com/news-releases/digital-health-market-size-worth-295-4-billion-by-2028–cagr-15-1-grand-view-research-inc-301487217.html
4. https://www.polestarllp.com/analytics-in-pharmaceutical-companies#:~:text=Big%20data%20analytics%20in%20pharma%20can%20help%20pharmaceutical%20businesses%20to,past%20clinical%20trial%20events%20data
5. https://www.biospectrumasia.com/analysis/25/20238/5-transformative-merits-of-blockchain-in-pharma-.html#:~:text=Pharma%20giants%20like%20Pfizer%2C%20Amgen,and%20reduce%20drug%20development%20costs.
6. https://www.mckinsey.com/industries/life-sciences/our-insights/moving-digital-health-forward-lessons-on-business-building