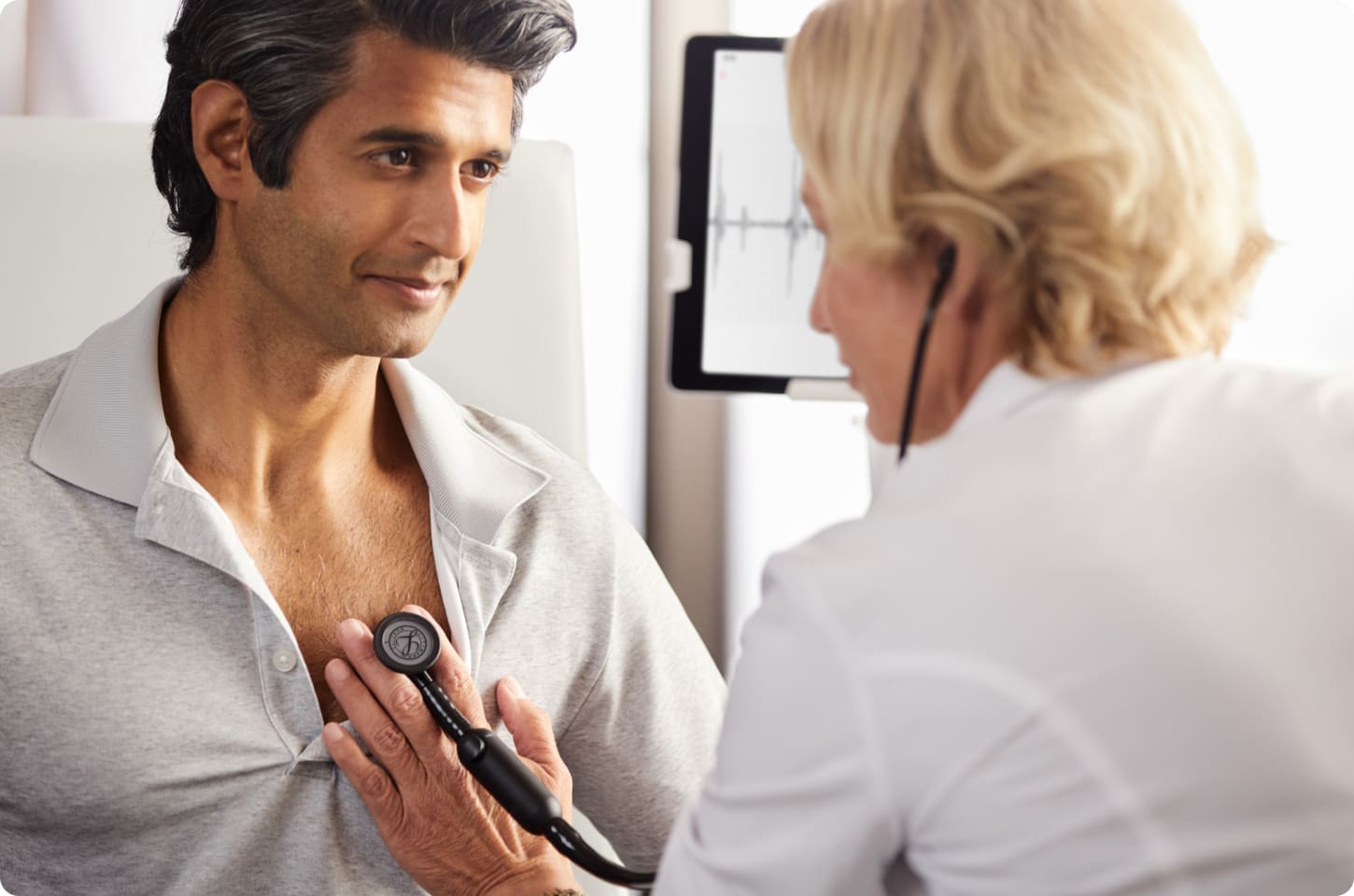 What You Should Know:
– Caregility, an enterprise telehealth platform company, and Eko, the market leader in stethoscopes for telehealth, today announced an integration partnership.
– Caregility's cloud platform now seamlessly integrates with Eko's smart stethoscopes and software, enabling users of Caregility's iConsult application to perform high-quality auscultation (heart, lung, and other body sounds) on patients during a virtual physical exam.
Addressing Virtual Care Gaps to Improve Patient Experience
This partnership integrates Eko Connect, Eko's suite of telehealth APIs, with Caregility Cloud™. Caregility's award-winning telehealth solution now has access to live-streaming stethoscope sounds with real-time phonocardiogram (PCG) and electrocardiogram (ECG)* waveform visualization within a familiar interface. The integration is compatible with Eko's complete line of smart stethoscopes, including the CORE Digital Stethoscope Attachment, 3M™ Littmann® CORE Digital Stethoscope, and DUO ECG + Digital Stethoscope.
During an iConsult virtual care session, care teams can quickly and easily collaborate to perform a complete stethoscope examination on a patient. Users wirelessly connect an Eko stethoscope directly with a Caregility APS telehealth device or tablet with just one touch. This streamlined workflow eliminates additional workflow complexities and allows the care team to stay within Caregility's iConsult application to focus on conducting a high-quality virtual visit.
"Our partnership addresses a key component missing from most virtual exams – auscultation. The ability for care teams to easily and accurately assess a patient's body sounds in real-time will have a meaningful impact on our hybrid care delivery models, including telenursing, telerounding, tele-ICU, and at-home care," said Peter McLain, Chief Strategy Officer and SVP of Business Development at Caregility. "Eko's unparalleled digital stethoscope sound quality and waveform visualization software will build clinician confidence, reduce workflow friction, and ultimately improve patient outcomes." 
Caregility Corporation is dedicated to connecting patients and clinicians everywhere with its Caregility Cloud™ virtual care platform. Designated as the Best in KLAS Virtual Care Platform (non-EMR) in 2021 and 2022, Caregility Cloud™ powers a purpose-built ecosystem of enterprise telehealth solutions across the care continuum.