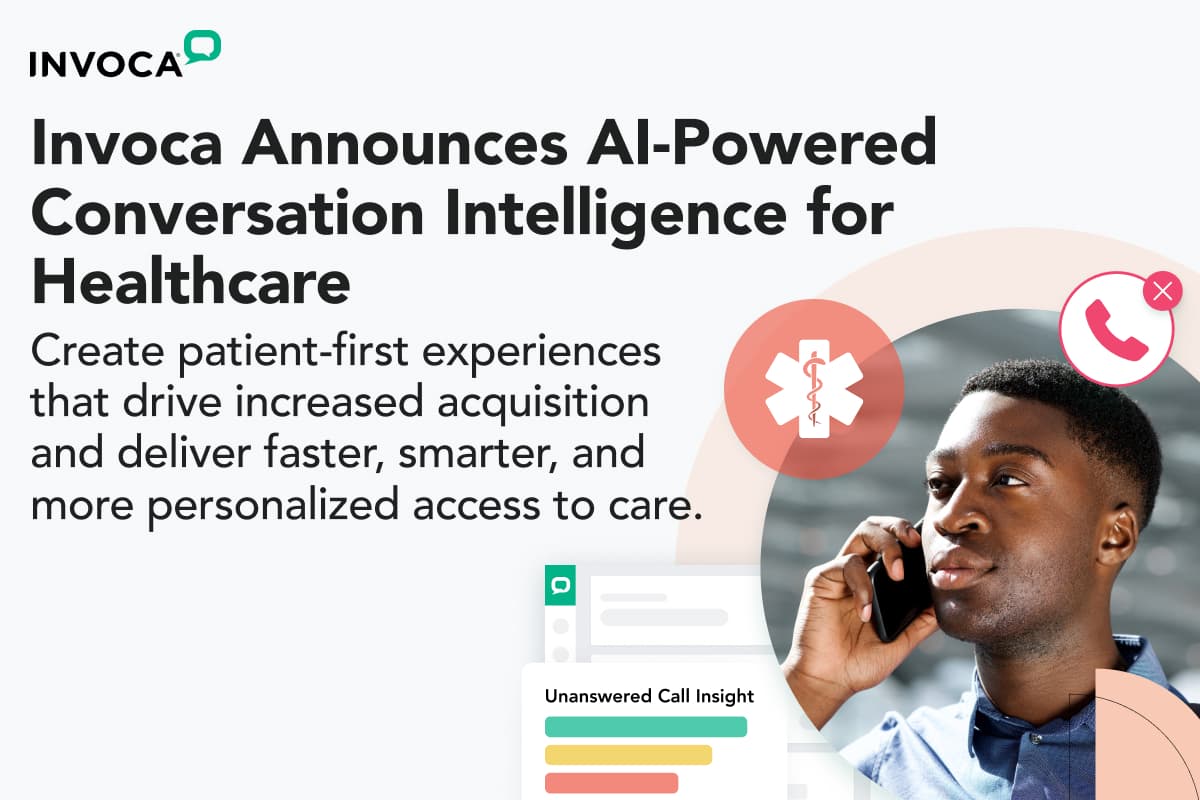 What You Should Know:
– Invoca, the cloud leader in AI-powered conversation intelligence for revenue teams" has raised $83M in its Series F at a $1.1B valuation led by
– With 6 of the top 10 U.S. health systems, 3 of the top 8 U.S. physical therapy clinics, and 4 of the top 6 U.S. dental service organizations already using Invoca, this recent round of funding will help improve the contact center experience for healthcare organizations.
Addressing Healthcare Staffing Shortage
The staffing shortage in healthcare is urgent – according to McKinsey, the U.S. healthcare system could experience a shortage of between 200,000 and 450,000 nurses by as soon as 2025. Invoca for Healthcare enables healthcare organizations to create patient-first experiences that drive increased acquisition and deliver faster, smarter, and more personalized access to care, even when operating short-staffed.
The COVID-19 pandemic has shown how poor contact center and customer service phone call experiences can directly affect the patient experience and journey. The contact center is representative of something much larger – a business fundamental. It is something that most businesses have, yet it is a broken system. While in-person experiences have returned, the labor shortage and supply chain issues continue to strain contact centers and deteriorate the customer experience.