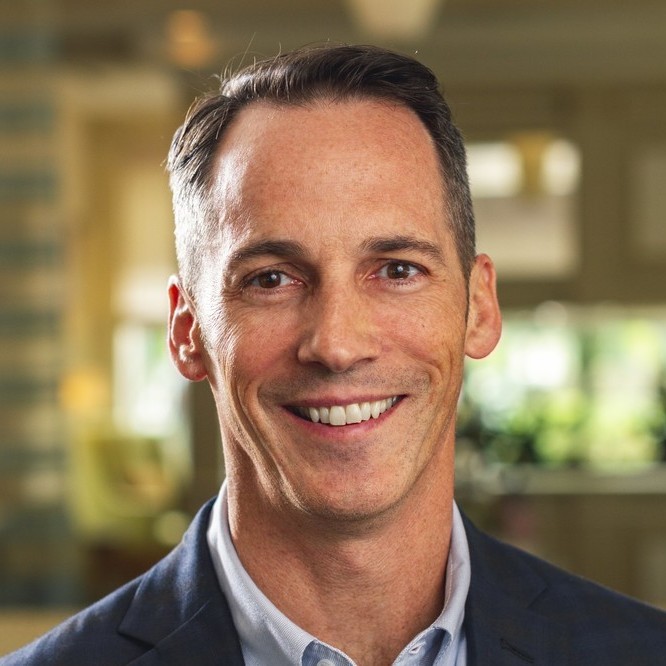 The healthcare landscape is changing, and not just because of the pandemic. Trends like consumerization and reimbursements tied to patient experience have pushed many healthcare providers toward an accelerated digital transformation – including the modernization of the contact center. Those that have embraced this transformation have started to implement solutions and structures like patient portals and a single contact center that handles every patient request, from appointment scheduling to billing. 
This centralization, along with patients wanting and expecting immediate access to healthcare professionals and being more vocal when it comes to advocating for their health, means healthcare organizations are having more patient interactions than ever before. These conversations are a wealth of untapped intelligence. They offer the opportunity to better anticipate patient needs, detect correlations between patient interactions and outcomes (such as whether they show up for an appointment), and ultimately help healthcare organizations achieve their end goal – delivering the best care and experience possible and retaining patients. 
But doing this is hard. Making sense of structured and unstructured patient interaction data takes dedication and the right technology solutions. When those things come together, the insights gleaned from patient conversations within the contact center can unlock a better patient experience. Here are the top three ways to do that. 
1. Better agents drive better experiences
Understanding how healthcare contact center reps handle interactions with patients can significantly improve onboarding and ongoing training. Using technology to automate things like quality monitoring (QM) and performance management – which has traditionally been a manual task – delivers deep insights into both good and bad agent behaviors and leads to rapid improvement. Direct, timely, and accurate feedback will help
agents meet patient needs quicker and more effectively, reducing unnecessary repeat contacts and handling times while getting patients the care they need.
Through the insight provided by conversation analytics, care organizations can identify the behaviors of the agents with high-performance marks in these key areas, and patient satisfaction, and replicate those across the workforce. Specifically, automated agent scoring can be modeled after agents that have maintained high satisfaction scores and call volumes, with lower average handle times and reschedules or cancelations.
2. Identify and reduce patient pain points and effort  
Not all aspects of patient experience can be improved through better agent performance. Some issues may be more systemic in nature. Examples include doctor availability or other scheduling challenges, pre-authorization and price transparency, prescription management, billing confusion, and more. Traditionally experience has been measured through survey responses. While it is important to solicit and analyze direct feedback through surveys, by their nature, surveys only represent the sample of patients that are willing or take the time to respond. Often these responses come from the very satisfied or very unsatisfied patients. 
Interactions within the contact center, coupled with other sources of feedback, provide a much larger data set and a broader representation of experiences of the patient population. Aside from the previously mentioned shortcomings of manual monitoring, reviewing calls or interactions for QM and agent performance purposes rarely surface unrelated experience insights. Using conversation analytics to automatically analyze interactions and feedback provides insight at scale. This insight allows healthcare organizations to be more proactive in reducing effort, improving the patient journey, and delivering better experiences, which in turn can lead to better survey results.
3. Real-time insight for in-the-moment experience improvement
Imagine a patient calls into your contact center to reschedule a regular, non-urgent appointment but mentions having chest pains. In that moment, the conversation has moved from a simple scheduling task to a potentially urgent matter with critical health implications. 
Similarly, advanced data analysis can help agents better identify a patient's emotions and needs to deliver the right services and care. By analyzing specific behavior exhibited during patient conversations, such as acoustic measurement and sentiment analysis, agents can better understand how customers are feeling, then address and resolve in real-time.
With the right tools, agents can be prompted with real-time alerts based on specific words or phrases, making sure no urgent patient issue gets missed. These in-the-moment notifications make it easier for agents to escalate the interaction appropriately, such as transferring a patient to a nurse for triage. 
Even in lower-risk situations, real-time guidance can change the course of the conversation for a better patient experience. For example, a patient calls into your contact center to make a dermatology appointment but is overdue on their annual exam with their primary care provider. Just-in-time alerts can remind and guide agents to inform patients of overdue appointments according to defined processes. With next-step guidance, agents are in the position to elevate the patient experience and potentially save a life. 
Putting this into practice: Applying conversational insight to improve the financial experience 
It shouldn't be surprising that a positive clinical experience can be wiped out by a poor financial experience. According to recent research, most patients aren't happy with limited price transparency. More than a quarter of patients with a bill under $100 said they wish they'd been notified of their out-of-pocket costs before the care encounter. That number jumps to nearly 75% of patients when looking and those who owed between $500 and $1,000.
And these poor financial experiences impact more than the retention of that individual patient. About half of patients ages 27 to 39 said a billing department interaction could influence their likelihood to recommend that facility to a friend.
With insights into patient interactions across the billing or revenue cycle management (RCM) departments, healthcare providers can identify agents that achieve the best outcomes and why. This can lead to adapting billing scripts, arming agents with answers to the most common billing questions and more. For example, if a certain billing procedure changes, healthcare organizations can quickly identify the most common patient concerns and proactively arm agents with the correct responses, provide agents guidance in real-time, or even send out a mass patient communication to proactively answer those questions and reduce inbound calls. Further, these insights can help healthcare organizations offer better self-service options, reduce billing questions, minimize the burden on the contact center and empower patients to solve questions for themselves. 
Systemic issues can also be corrected, such as billing process errors/issues or communication and design improvements. For example, if multiple patients call to complain about the bills they receive from the dermatology department – such as if they are regularly billing for services that aren't performed – that can be addressed directly with the right people in the right department. In turn, agents can be armed with the proper response to the issue if new patients call about the same thing. If the bills, or associated communications, are creating confusion – such issues can be identified, and design and communications can be improved. Some organizations have even used conversational insights to develop augmented reality billing apps to improve the patient financial experience.
Contact centers within healthcare organizations have some of the most consistent and frequent interactions with patients and serve as a critical connection point for influencing the patient experience. As many traditional healthcare systems rethink how they engage and communicate, it's critical to look to those interactions to uncover insights that improve experiences and retain patients. It could be the difference between a patient leaving for another facility or one who stays for the long term.
---
About Scott Kendrick
Scott has 20 years of experience in software product management, design, and marketing for everything from shrink-wrap consumer applications to enterprise cloud solutions. He introduced the tagline "Listen to your customers – Improve your business" which is both something he passionately embraces in marketing and product management and how he articulates the benefit CallMiner Eureka brings to market. Prior to CallMiner Scott was Sr. Director of Global Product Management at MIVA (an internet search marketing company), and Director of Product Management and Marketing for the New Ventures division at Corel Corporation (makers of personal and business software CorelDraw® and WordPerfect®).
---