Google Cloud Unveils New Research examining COVID-19's Acceleration of Innovation in Healthcare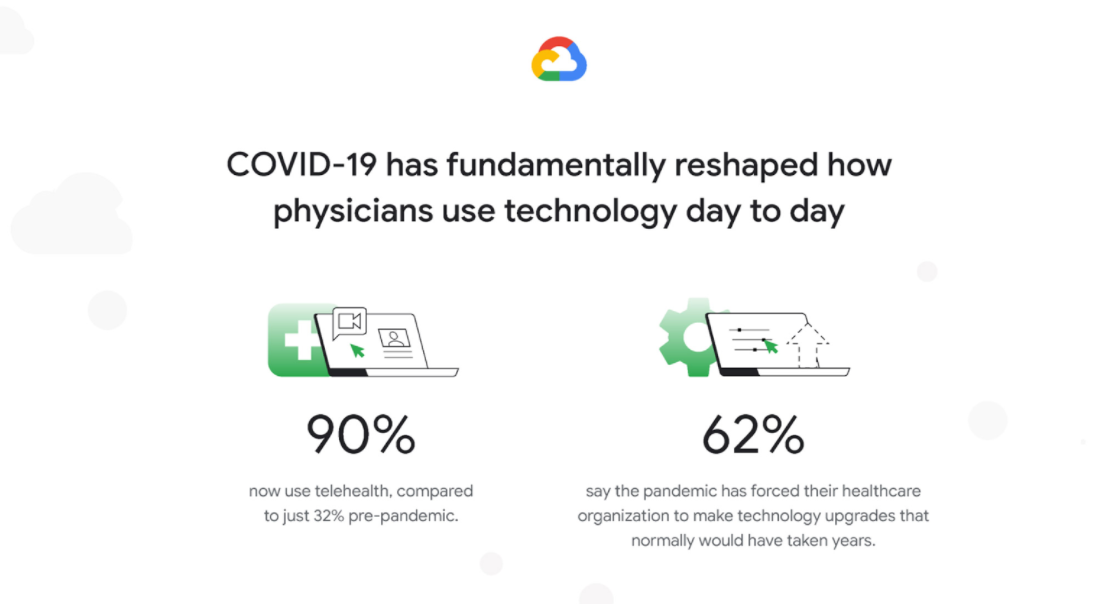 Google Cloud revealed new research unveiling the impact of COVID-19 on reshaping technology's role in healthcare. This research is the second phase of research that Google Cloud published in July, showcasing how critical data interoperability is in improving patient outcomes. The research reveals healthcare organizations accelerated technological upgrades over the course of the pandemic.
After a year shaped primarily by the COVID-19 pandemic, the use of telehealth saw substantial YOY growth, jumping nearly threefold from 32% in February 2020 to 90% this year. Forty-five percent of physicians say the COVID-19 pandemic accelerated the pace of their organization's adoption of technology. In fact, more than 3 in 5 physicians (62%) say the pandemic has forced their healthcare organization to make technology upgrades that normally would have taken years.
---
Salesforce Rolls Out Care from Anywhere to Improve Patient Access and Deepen Relationships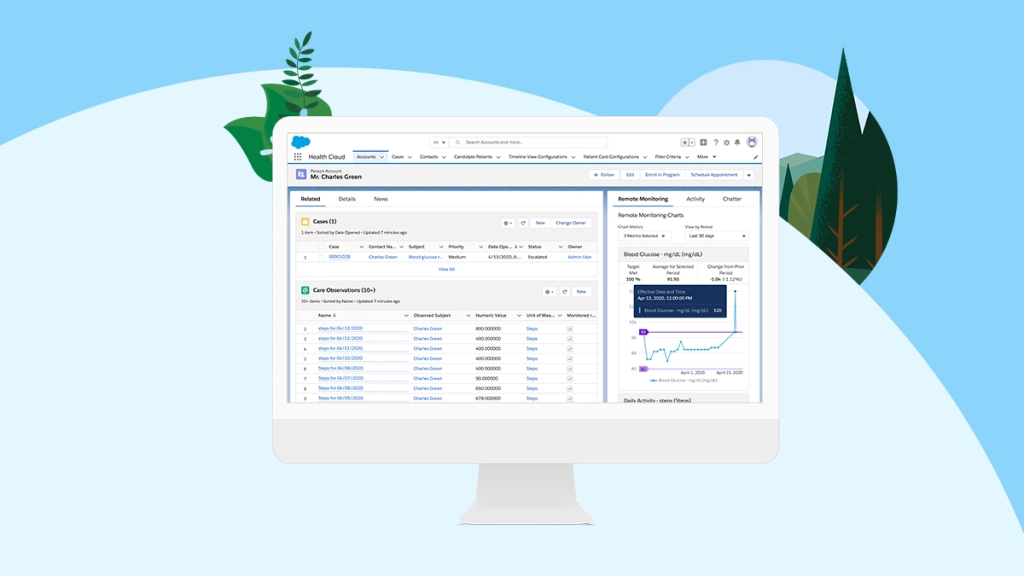 Salesforce launches care from anywhere, new innovations that help organizations get closer to their patients, members, and customers in an always-on, digitally-enhanced healthcare system. By tapping into these innovations, they can streamline operations and ultimately, drive better health outcomes.
In addition to care from anywhere, Salesforce is also rolling out:
– Remote Patient Exception Monitoring for Health Cloud, which surfaces data and insights from connected devices directly within a single dashboard to help providers and care coordinators create a personalized connection with patients to better monitor health conditions, all without ever having to step foot into a provider's office.
– Intelligent Appointment Management for Health Cloud, which maximizes appointment scheduling efficiency by suggesting the right appointment for the patient at the right time–whether at home or in the office–to help reduce no-shows, administrative costs and time spent on calls with a scheduler.
– Medication Management for Health Cloud, which helps health systems, pharmacies, small practices, retail outlets, and others manage medication lists, regardless of where care is accessed.
– HIPAA Compliance for Salesforce Maps, B2C Commerce, and Salesforce Order Management, which enables in-home patient care companies to safeguard patient health information while helping to increase their efficiency in the field and offer personalized care.
---
Zoom Expands Access to Telehealth
Zoom, today announce a new mobile client beta release that allows patients to be able to join telehealth appointments directly from their mobile browser.
The mobile client beta release eliminates away the need for patients to download Zoom or a provider's app in order to attend a virtual appointment, something that can often be confusing for new telehealth users or those with less technology experience. Now, patients will be able to receive a Zoom meeting link from their provider via email or text. When it's time for their appointment, all patients need to do is click the link, and the meeting will launch automatically.
---
GE Healthcare Unveils AI-Enabled, Cloud Imaging Solution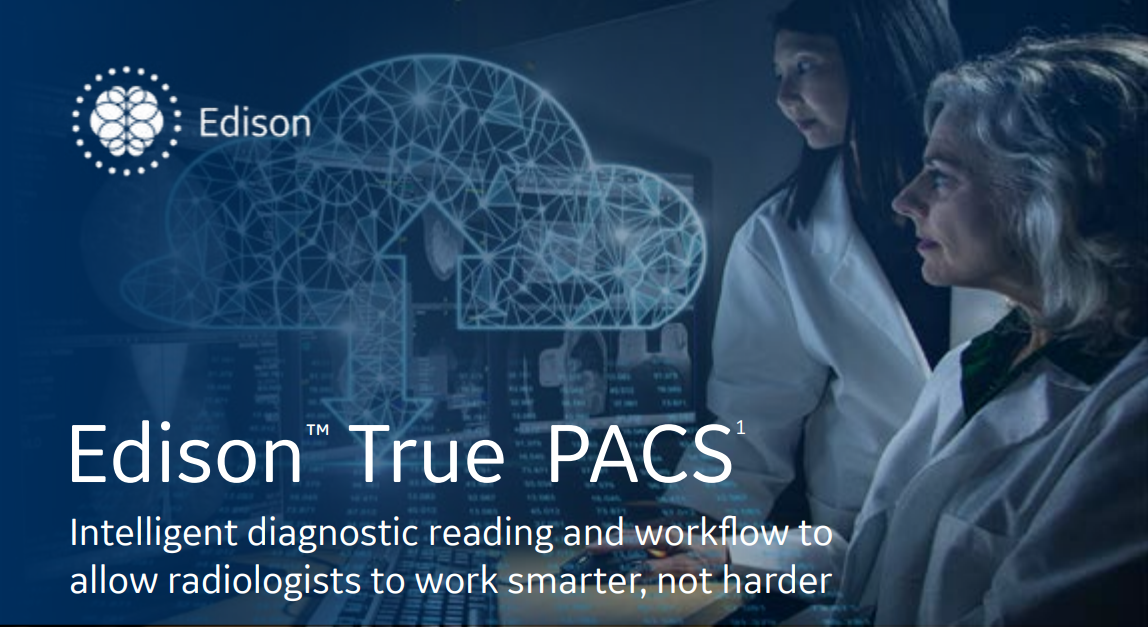 GE Healthcare unveils its next-generation, cloud-based Picture Archive and Communication System (PACS) designed to address the acute shortage of radiologists and growing demand for imaging scans has put radiology departments under increased strain. Edison True PACS is a transformative system, offering AI-enabled decision support to help radiologists adapt to higher workloads and increased exam complexity, and improve diagnostic accuracy.
Through a web-based diagnostic viewer and a zero-footprint clinical viewer, radiologists will benefit from the ability to do remote reading anytime, anywhere, to assist their referring clinicians to ultimately deliver more timely, personalized, and precise care.
Currently, it is available in the U.S., with rollout expected in some other regions starting in 2022.
Philips Introduces HealthSuite Solutions to Drive Digital Transformation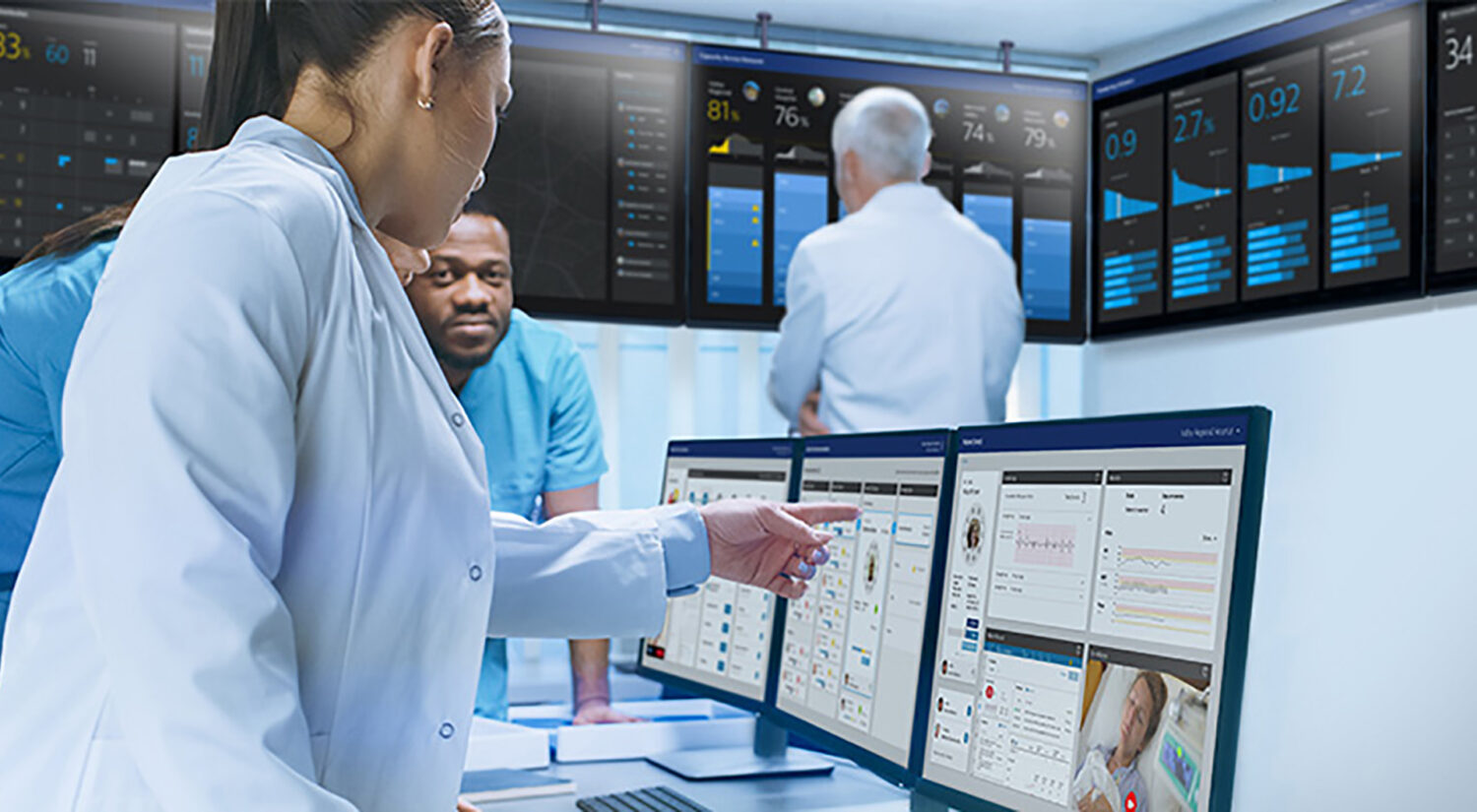 Philips, today announced the introduction of two new Philips HealthSuite solutions that are secure, cloud-based and intended to break down barriers across patient care in a scalable, cost-effective model.
The two new HealthSuite solutions introduced during HIMSS21 are:
– Patient Flow Capacity Suite: A patient logistics solution that helps manage the patient journey across the entire care continuum. By taking a holistic approach to care coordination and combining clinical and operational data, the solution helps to provide the visualization and machine learning supported analytics that can enable more informed patient flow decisions. Care is orchestrated in a structured manner across the entire healthcare network, including affiliate networks as well as post-acute settings. Patient Flow Capacity Suite connects the front lines with hospital enterprise operations to systematically predict demand, make patient transition decisions, and spot patient flow bottlenecks.
– Acute Care Telehealth: Building on Philips' decades-long expertise in Tele-ICU solutions, Acute Care Telehealth provides a configurable and flexible solution to help health systems realize their virtual care and wider enterprise telehealth ambitions. The solution's scalability allows health systems to deploy Acute Care Telehealth in a centralized command center or a decentralized model of telehealth dependent on their needs. By allowing customers to add additional hospitals, clinical units, or beds, Acute Care Telehealth grows as each organization's telehealth strategy evolves.
---
Glooko Appoints New Chief Technology Officer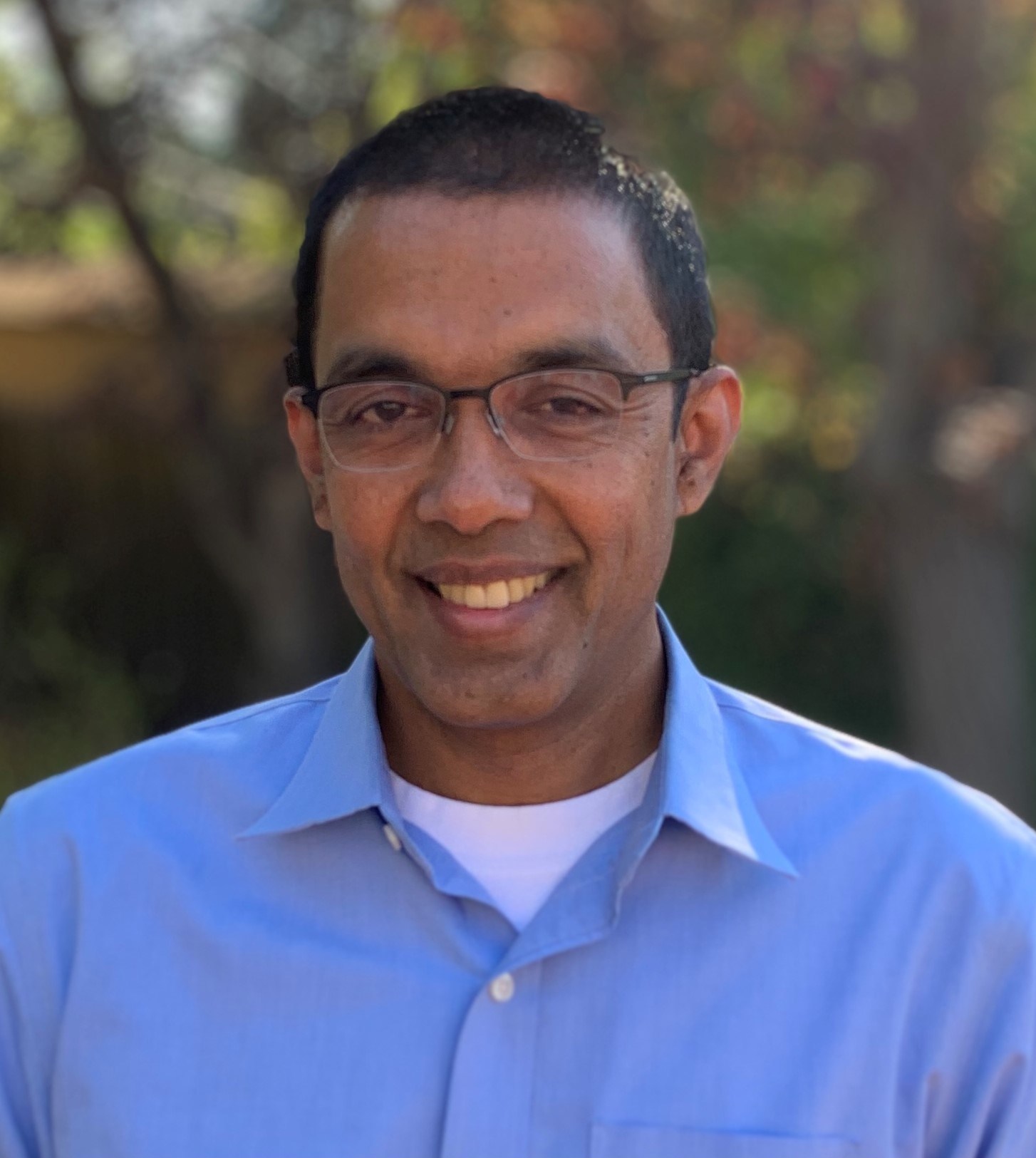 Glooko Inc., a provider of remote patient monitoring and data management platforms in diabetes and related chronic conditions, today announced the appointment of Prakash Menon as the Company's Chief Technology Officer. Prior to joining Glooko, Menon recently served as Chief Technology Officer of Genalyte and delivered a multi-antigen analysis algorithm for a COVID-19 antibody test using ML in three weeks, leading to an investment by Verily (Google Health).
---
'Hearts of Athletes' Research Study Launches to Understand Effects of COVID-19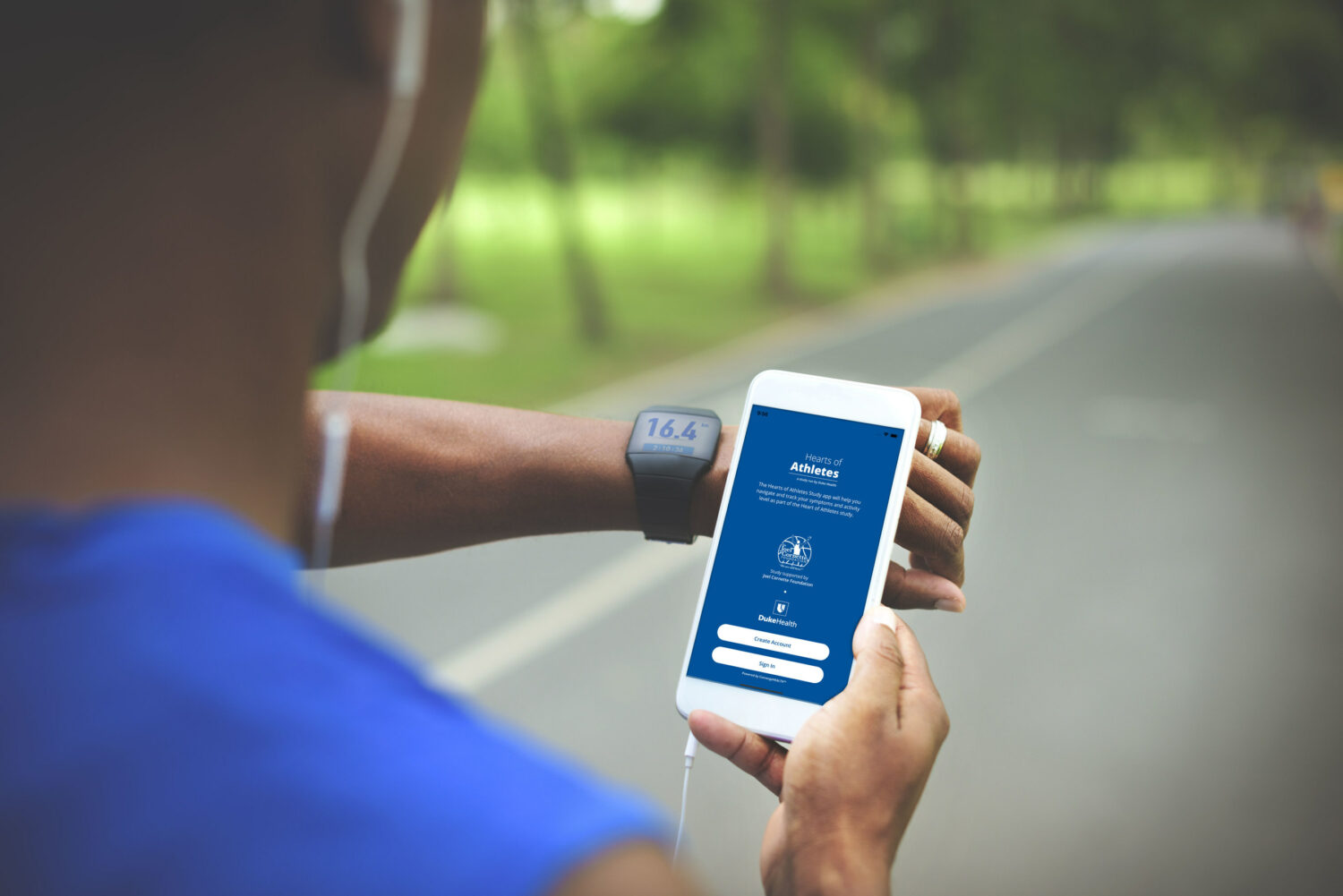 Supported by The Joel Cornette Foundation, the Hearts of Athletes study is now officially open and recruiting participants at the Duke Heart Center. Powered by Deloitte's ConvergeHEALTH MyPath for Clinical, which runs on AWS, the study is encouraging athletes both with and without COVID-19 to take part in the study. Securely collecting data will help clinicians identify the prevalence of COVID-19-related heart inflammation among top-level athletes and then establish the associated symptoms and clinical features to support timely and accurate diagnosis.
The objectives of the study are to:
– Determine the rate of COVID-19 myocarditis in athletes. This will be determined based on an independent blindly assessed cardiovascular work up including a standard CMR with contrast.
– Characterize the clinical features associated with COVID-19 myocarditis.
– Determine the sensitivity of upstream data (symptoms, clinical features, ECG, and echocardiogram) for the identification of COVID-19 myocarditis. Develop models that predict COVID-19 myocarditis.
---
M&A: Healthcare Data Startup H1 Acquires Carevoyance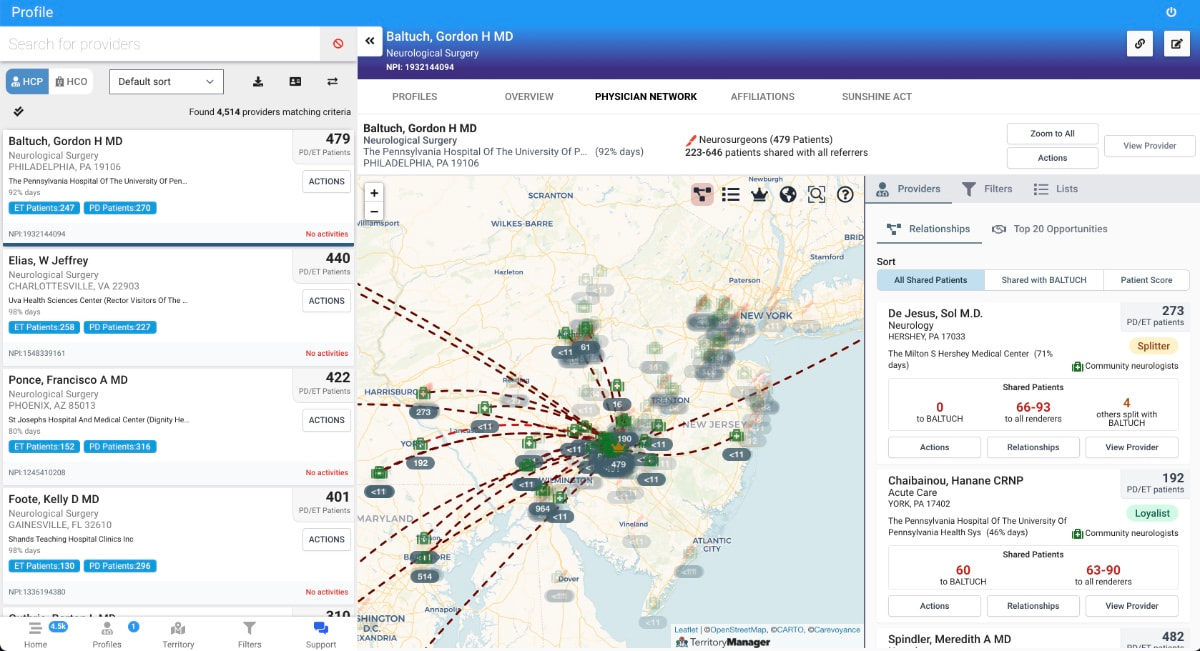 H1, a global healthcare platform that connects healthcare professionals has acquired Portland, Oregon-based Carevoyance, which offers ​​the best targeting, sales enablement, and physician segmentation platform to medical device sellers. The acquisition enables H1 to expand its presence in the medical device market and allows Carevoyance – which will continue to operate independently, as a subsidiary of H1 – to include H1's proprietary data in its product offering to provide more value to clients. Both companies will continue to serve customers in their respective markets.
---
TytoCare Launches New Epic Integration for Asynchronous Telehealth Exams
TytoCare has collaborated with the University of Miami to expand its integration within Epic's MyChart to
enable a seamless asynchronous workflow via one easy-to-use app. The new integration allows users to log in to just one app, MyChart, and use TytoCare's "exam and share" feature, enabling health systems to easily access TytoCare-generated exam data in a patient's EHR, clinicians to access TytoCare exam data directly within Epic, and seamless remote patient monitoring.
---
GoodRx, Boehringer Ingelheim Partner to Deliver Affordability Solutions to Patients
– GoodRx, Inc. and Boehringer Ingelheim announced a new joint effort to increase access to patient savings programs on the GoodRx platform. Patients with type 2 diabetes or chronic obstructive pulmonary disease (COPD) can now easily enroll in manufacturer-sponsored copay programs for Boehringer Ingelheim's leading portfolio of medications to help reduce their out-of-pocket costs, with additional medications that may be added to the integration in the future.
This integration and proposed integrations have the potential to deliver approximately $15M in available savings a year for those that need life-enhancing medications, based on internal estimates.
---
CoverMyMeds Announces New Prescription Decision Support Solution
CoverMyMeds, launches the expanded availability of our interoperation prescription decision support technology with the launch of our newest in-workflow solution, Med Check. The latest integration is one of the only tools that enables clinical staff to surface critical medication access information within a single interface.
---
CipherHealth Announces Decision to Not Attend HIMSS 2021 Conference
Due to the surging COVID-19 Delta variant, CipherHealth announced today that it has decided not to attend the 2021 HIMSS Global Health Conference & Exhibition from August 9-13, 2021 in Las Vegas. CipherHealth felt it was important to take a conservative approach to participation in this event as COVID-19 numbers continue to rise across the country and especially in Las Vegas.
---
R1 Launches New Intelligent Patient Engagement Solution
R1 RCM Inc. today introduced R1 Entri™, an intelligent patient engagement solution, at booth #4721 at the HIMSS21 Global Health Conference & Exhibition in Las Vegas. Entri's intuitive digital self-service capabilities empower patients to search, book, register, and pay for care all in one experience, on any device. Entri was created to simplify the healthcare process and eliminate the pervasive friction that plagues today's patient journeys and provider interactions. Powered by R1 proprietary technologies, automation, and deep domain expertise, Entri enables the total transformation of the revenue cycle process, helping patient and provider interactions start strong and consistently develop into lasting relationships.
---
FDB Launches Clinical Decision Support Analytics Solution
FDB (First Databank) announced this morning in conjunction with HIMSS21 that they have launched FDB CDS Analytics™, a new technology solution that enables healthcare provider organizations to easily identify, monitor, and customize clinical decision support (CDS) in their electronic health record (EHR).
FDB is launching CDS Analytics with Indianapolis-based Community Health Network as an early adopter. Community Health Network is a non-profit health system with more than 200 sites of care and affiliates throughout Central Indiana, integrating hundreds of physicians, eight specialty and acute care hospitals, surgery centers, home care services, MedCheck urgent care clinics, behavioral health, and employer health services.
---
NTAP Authorization Brings Caption's Cardiac AI Ultrasound to Medicare Patients
Caption Health, a provider of AI-guided ultrasound, announced that the Centers for Medicare and Medicaid Services (CMS) have approved new technology add-on payments (NTAP) for the Caption Guidance™ AI-based software platform for Medicare patients receiving in-patient care. Cases eligible for NTAP will have a newly created ICD-10 procedure code corresponding to Caption Guidance™.
The NTAP designation is awarded to new medical technologies and services which are expected to substantially improve the diagnosis or treatment of Medicare beneficiaries and will go into effect October 1, 2021.
---
HSR.health Launches Health Equity Analytic Dashboard to Eliminate Healthcare Inequities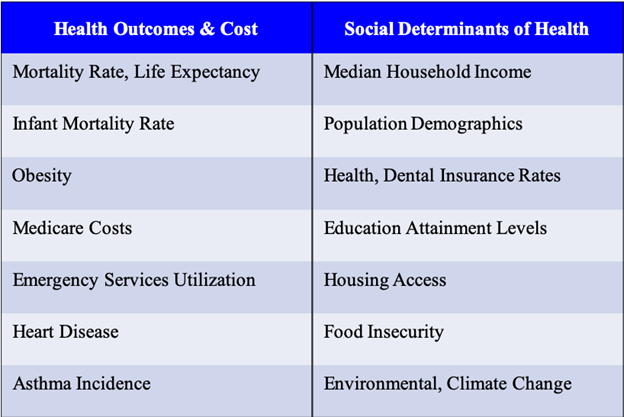 HSR.health, the leading provider of health-focused geospatial data analytics, has just announced the release of their new 'Health Equity Analytic Dashboard', which reveals insights into the intersection of social, racial, and economic inequities, and enables public and private health decision-makers to develop interventions for addressing and improving those conditions.
The Dashboard provides a comprehensive and interactive tool allowing users to self-select social determinants of health (SDoH) and health factors to analyze at the state or county level. The various tabs include maps at multiple geospatial levels, graphs showing the change in SDoH factors over time, and charts comparing the correlation between different factors. For example, the relationship between unemployment and the population vaccinated with at least one COVID-19 dose can be explored.
---
Lightbeam Health Integrates with Ambry Genetics
Lightbeam Health announced today a strategic partnership with Ambry Genetics to provide risk assessment and testing for detecting increased risk for genetic disease in patient populations. The Ambry Genetics/Lightbeam partnership is expected to reduce this burden with tools for early detection and prevention by allowing providers to quickly identify, assess, and engage patients who meet specific risk factors. As the body of genetic evidence expands, so too will the value brought to mutual clients of Lightbeam and Ambry Genetics.
The CARE (Comprehensive, Assessment, Risk and Education) Program™ will integrate into the Lightbeam Platform, providing an additional clinical data stream for clients to enhance Lightbeam's proprietary Ability-to-Impact (ATI) risk score. Genetic risk information is critical because it informs personalized patient care to include preventive surgeries, increased cancer screening, and in some cases, targeted therapies.
---
Cox Launches Internet of Things Solution for Hospital Operations

Cox Communications today announced the launch of Cox Prosight, an extensible, secure solution aimed at transforming hospital operations through real-time location services. By automating tasks like equipment tracking and on-site navigation, Cox Prosight increases operational efficiency, improves staff safety and workflows, and enhances the patient experience