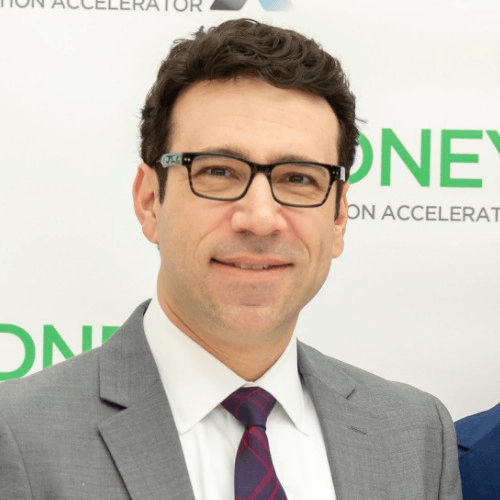 The COVID-19 pandemic, which has taken 270,000 American lives to date, has shined a light on another crisis — the U.S. currently has no standardized system for reporting public health data. Health departments all over the country resort to using paper, fax, phone, and email to transmit and receive critical information, and essential healthcare workers are spending precious time retyping data into systems from printed reports and PDFs.
At the heart of this lack of a centralized infrastructure for reporting public health data is the 10th Amendment of the U.S. Constitution, which says, "The powers not delegated to the United States by the Constitution, nor prohibited by it to the States, are reserved to the States respectively, or to the people." Because of this amendment, the federal government — including the CDC — is not able to mandate that states, providers, or public health entities use a centralized reporting mechanism for managing all public health data. Further, the 10th Amendment also allows states to set up their own IT systems independently of other states and the federal government. The CDC then has to beg for data that sits in bespoke, disparate information systems in each state and territory.
Congress has tried three times in the last fourteen years to fix the issue. In 2006, it passed the Pandemic and All Hazards Preparedness Act (PAHPA), which required the CDC to establish the near-real-time, electronic, nationwide, public health data-sharing capability. Four years later in 2010, the U.S. Government Accountability Office (GAO) reported that not even the most basic planning steps were taken to establish the network. 
Then in 2013, Congress passed the Pandemic and All Hazards Preparedness Reauthorization Act (PAHPRA), which unsuccessfully called for a near real-time interoperable public health data exchange network. Finally, just months before the current pandemic, Congress passed the Pandemic and All-Hazards Preparedness and Advancing Innovation Act (PAHPAI), and our need for such a system is now greater than ever.

An Interoperable Public Health Data System
The U.S. Department of Health and Human Services (HHS) needs to lead the creation of a modern public health data approach on behalf of all public health agencies throughout the country, including the CDC. HHS was given $1 Billion for public health data infrastructure modernization in the recently passed CARES Act.
A modern approach to public health data would cost a fraction of that and must consist of three things: the creation of a gateway to link and securely move data between public health entities, the adoption of and adherence to widely accepted health data standards, and the creation of a cloud-based data hub for transparent analysis and reporting of data.
Creation of a Data Gateway
Data must be complete, timely, and accurate. A single federal data gateway would allow for the secure, two-way flow of data between all of the components of the public health ecosystem. The idea is not to create new, custom systems as we have done in the past, but to create a single gateway system at the federal level that stitches all existing data systems together using modern application programming interfaces (APIs). Such a system will allow data to timely flow between jurisdictions and up to the CDC so that we can collectively inform public health decision-making and public policy. 
We should leverage recently adopted interoperability standards to connect data from existing Electronic Health Records (EHR) and insurance claims systems wherever possible to avoid duplicate entry of data by essential workers.
Adoption of a Standardized Data Model
We need to encourage state and local health organizations to use and promote a standardized approach to collecting data at the points of care, testing, and immunization. 
Fortunately, the public health data interoperability challenge can be solved by supporting the private sector's move to a standardized data model for healthcare data. Congress spent billions of taxpayer dollars over the past several years incentivizing healthcare providers to adopt electronic health record systems and data interoperability standards, most recently as part of the 21st Century Cures Act, which just saw its regulations go into effect this year. Healthcare providers are busy preparing to accommodate the Cures Act's updated standards and requirements. The federal government should eat its own dog food by adhering to the same standards when creating the new gateway.
The two main standards to pay attention to are Fast Healthcare Interoperability Resources (FHIR) and the United States Core Data for Interoperability (USCDI). Major IT and EHR companies like Google, Amazon, Microsoft, IBM, Oracle, Salesforce, and Cerner have pledged to support these standards meaning they can immediately begin supporting a new gateway and helping America's public health system quickly modernize. 
A Cloud-Based Data Hub
Once the data is available, flowing, and standardized, we need a national, cloud-based data hub to begin gaining insights from COVID infection rates, vaccinations, and many other key indicators important to recovering from the pandemic.
Led by HHS with support from OMB and the White House, this new system could be set up within months. There are well-known tools and virtual computing environments that could be put to use right away. A modern data hub would benefit not only the federal government but also the research community and academia, as these organizations play very important roles in helping us further understand and respond to the pandemic.
Most importantly, such a hub would provide transparency and accountability, giving confidence in the data being reported by providing independent reproducibility of conclusions from data analysis.
---
About Ed Simcox
Ed Simcox is the chief strategy officer of LifeOmic, the creator of LIFE mobile apps, JupiterOne cloud compliance and security operations software, and the Precision Health Cloud platform in use at major medical and cancer centers. Prior to joining LifeOmic, Ed served as the Chief Technology Officer (CTO) at the U.S. Department of Health and Human Services (HHS), the largest civilian government agency in the world. He led efforts at HHS to effectively leverage data, technology, and innovation to improve the lives of the American people and the performance of the Department's 29 agencies and offices. While CTO, he also served as Acting Chief Information Officer at HHS, where he oversaw the Department's IT modernization efforts, IT operations, and cybersecurity
---