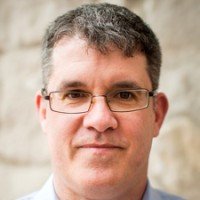 Take a look at the social media feeds of your favorite store or restaurant. For B2C brands, social media is, undoubtedly, a "where-it's-at" customer service platform as much for networking or advertising as for engaging consumers with a personality and story that captures new customers and builds affinity. Now, imagine this same social care experience from your healthcare payer or provider. Why is this such an unlikely scenario?
Undoubtedly, healthcare has room to grow in providing a B2C-type social experience. And these organizations could use the help. Take, for example, the fact that there is a gap in perception between providers and consumers on the quality of experience currently being provided. In fact, a new report from the American Customer Satisfaction Index states that satisfaction in hospitals saw a major drop, making it one of the worst sectors measured.
Is it possible that healthcare's slow move to B2C social care is at the heart of this dissatisfaction? Two market pivots show even greater urgency to a sharpened social media focus:
Digital natives—Millennials and Generation Z—expect and typically prefer digital customer experience (CX) channels, from chat and text to social care. The seamless integration of these features transforms traditional CXs into new, lasting, and meaningful connections with current and prospective customers. Recent research cites growing evidence that Facebook and online review sites such as Yelp are swiftly becoming healthcare consumers' preferred sources for researching doctors, hospitals, medical laboratories, and other medical service providers. Simply put, the data indicates that a majority of Americans share their healthcare experiences publicly online following visits with providers. And they use this information to choose a provider as well. In fact, 80% of adults in the U.S. look for health information online, according to the Pew Research Center. Social media provides these customers the answers they need, providing a service while also establishing credibility in a public setting.
In 2017–2018, there were more than 200 mergers and acquisitions in healthcare, making it more challenging for independent health systems to acquire patients and increase the share of voice in their market. Faced with the heightened prioritization of customer needs, experience, and value-stream impact, these merging health organizations are increasingly seeking strategic insights, optimization, and efficiencies to achieve a new volume-to-value operational focus. 
According to the 2019 State of Digital Marketing in Healthcare Report, by Greystone and Klein & Partners, only 22% of healthcare digital marketers are confident in using the web and digital tools to attract new patients (down from 25% in 2015). Business process outsourcers (BPOs) and consultants can bring the latest process and technology innovation as well as customer care expertise required to meet the demands of today's members/patients. These experts can also address duplication of effort resulting from consolidation and bring cost reduction and innovation while helping the payer/provider achieve their financial goals.  
As you consider your social media strategy, healthcare stakeholders might consider this:
Social media changes fast. Stakeholders might feel that they are all over social because they have presence on Facebook and Twitter. Don't put all your eggs in one network and be prepared to change direction if social trends change.
Social interactions are transparent. This CX tool is the opposite of a voice call, where only the customer and agent can hear the call. Interactions on social channels are generally transparent and visible to every other user, which provides great opportunities for people to share examples of great service. On the flip side, if you make a mistake, then that negative experience will also be shared.
Today's members and patients drive today's CX channels. It used to be that brands defined the phone number and email address. Now customers are deciding where and how they want to interact with brands and all you can do it monitor what's going on and then be there.
Omnichannel is not multichannel. You might offer support across chat, social networks, and voice, but that's really just multichannel support. If you want to offer a real omnichannel level of support, then you need to be comfortable connecting these channels together. With this support, a chat customer can hop to voice and an agent picking up a call will see that the customer recently emailed or sent a message on another channel.
Today's brand experience transcends mere customer service. You are designing the customer experience for members/patients, not just a customer service channel. Social interactions can be focused on sales or marketing or service interactions – to the customer they are all the same thing. A customer commenting on your social post doesn't care which of your internal departments responds, just so long as there is a response and it is meaningful.
About Rik Silva
Rik Silva is the Client Services Director at HGS Digital, the digital consulting services branch of HGS, a global business process outsourcing company. HGS Digital helps businesses across industries improve their digital customer experiences, data-driven marketing, and cloud-enabled services.