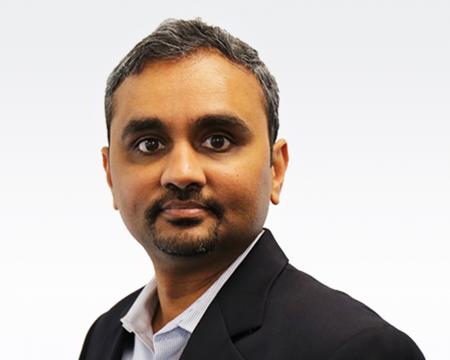 Whether it's asking Siri for directions to the nearest coffee shop or commanding Alexa to turn on the lights, using voice assistants has become part of daily routines. More than one-third of the U.S. population relies on these tools to make their lives easier, and they're being embraced by more than just millennials; use among seniors, children, and teens is also on the rise.
But the home and smartphone aren't the only domains for voice assistants. Businesses of all types – from consumer products and retail to banking, insurance, and automotive – are using voice solutions to improve customer service, automate time-consuming manual processes, and improve their workflows. In fact, nearly three-fourths of all organizations surveyed recently said that conversational assistants are a key enabler of their business and customer engagement strategies. A majority also noted that after adding voice assistant solutions to their customer service strategies, they saved more than 20% in costs, plus four 'man-hours' per day.
Despite the benefits of voice technology in multiple industries, it's no surprise that healthcare still lags behind in its implementation. Our sector has traditionally been slower to adopt other enterprise technologies for a number of reasons – whether its concern for patient safety and data privacy or a desire not to mess with the status quo. In fact, fewer than one-third of both physicians and patients believe their healthcare system is performing well when it comes to introducing digital technologies, according to a recent Ernst & Young survey.
Voice in Healthcare: The $3.5 Billion Opportunity
While still in its nascent stage, the opportunity for voice in healthcare is sizable, with projections that the global health virtual assistant market will reach $3.5 billion by 2025.
As health systems and practices deploy voice technology to support clinical documentation and eliminate administrative burdens and costs, in turn, both patient volume and billable revenue will also increase. Voice technology is expected to aid in patient engagement by increasing touchpoints outside of office visits, as well. For example, voice solutions can be employed to address the costs and readmissions associated with poor medication management or to help with education and appointment reminders which can aid in preventing chronic diseases and improving population health.
With a bright future ahead, we can expect to hear a lot about voice technologies – particularly about the impact of their integration with electronic health records (EHRs).
Game Changers: Voice Recognition and AI within the EHR
While there has certainly been an abundance of buzz regarding voice recognition and artificial intelligence (AI), the biggest question in play is how these capabilities will change how providers interact with their EHRs.
While doctors have been using dictation systems for years, transcription services are costly, time-consuming, and can be fraught with errors. The ability to weave voice recognition and natural language processing into EHRs is promising because these solutions can eliminate many of the clicks and manual data entries that doctors have to go through for each patient. If programmed correctly, EHRs should be able to interpret spoken words and handle dynamic commands. Currently, it's reported that physicians spend on average just over 16 minutes on EHRs for each patient visit. Adding voice capabilities to the process could cut down the time it takes to complete an exam note to less than 90 seconds.
As we know, technology is key to improving patient care and health outcomes. By adding AI, voice recognition, and natural language processing to the toolbox, physicians can fully deliver on improving the patient experience and increasing engagement.
---
About Kali Durgampudi
As chief technology and innovation officer at Greenway Health, a leading health information technology, and services provider, Kali Durgampudi has extensive knowledge of highly complex, enterprise-class products and solutions. He has a reputation for delivering innovation and organizational excellence and was awarded with The College of Healthcare Information Management Executives (CHIME) Foundation's 2018 Industry Leader Award for his dedication and contribution to the healthcare information technology industry. He currently serves as an international advisory board member of CHIME.