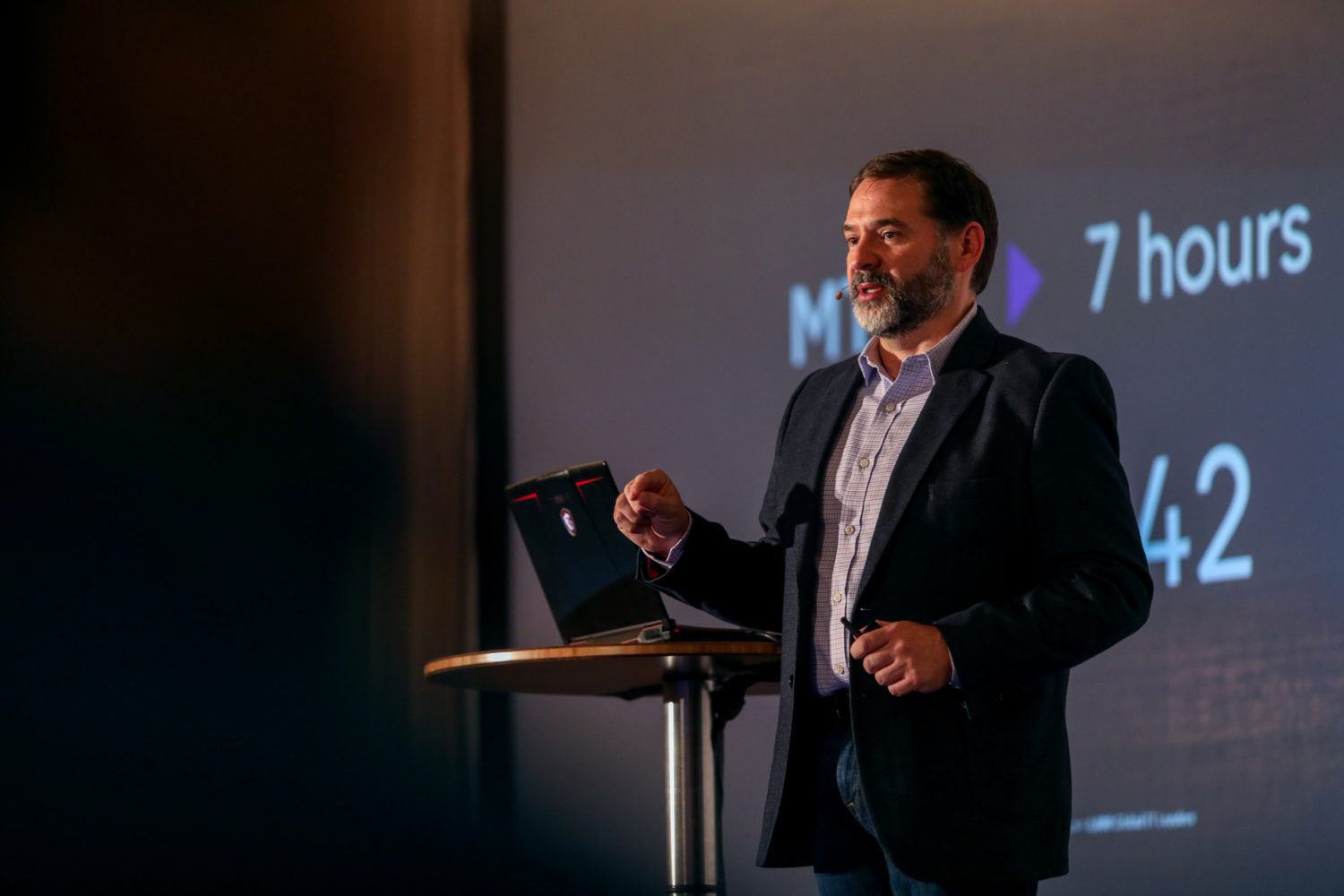 COVID-19 is introducing new weaknesses to an already strained healthcare system. As healthcare providers battle an increasing influx of patients and dwindling inventory – including critical personal protective equipment (PPE) supplies like masks, ventilators, and hospital beds – they are relying more heavily on their digital tools and applications than ever before.
This is an unprecedented opportunity for health IT professionals to contribute their skills and ingenuity to the COVID-19 fight. In a time when healthcare facilities are stretched beyond their limits, health IT pros need to ensure their digital operations and infrastructure can support both hospital staff onsite and meet the increased need for telemedicine from the millions of Americans who are sheltered in place.
Global pandemic or not, healthcare is a 24/7 endeavor. Today's medical professionals require confidence that the digital tools they are using to provide care – i.e. apps to continuously (and remotely) monitor patient symptoms, services to contact healthcare providers in the event of an emergency, and programs to manage patient check-ins – can meet their patients' needs during COVID-19 and long after. Here are some digital strategies that health IT leaders must consider to support healthcare professionals regardless of where and when they are providing care.

Real-time analytics and monitoring prove crucial to healthcare
Time is healthcare professionals' greatest asset and on the front lines of the pandemic, there has been a dramatic surge in reliance on digital services to get results faster. For example, to minimize the risk of spreading COVID-19 and streamline operations, health providers are turning to tablets and artificial intelligence (AI) to help ration PPE and screen patients for symptoms. Patients are also relying on their own devices to communicate to their medical providers, which also complicates the role of the HealthIT support staff.
Health IT pros, tasked with managing unplanned capacity increases and security demands, are proving crucial so these digital applications run smoothly to make sure doctors can focus on the current tasks and not worry about their digital applications malfunctioning. 
In order to avoid severe disruptions to its business operations, health IT pros must reevaluate their backend resources and processes in order to have a truly agile and engaging system that provides data when requested. Leveraging real-time analytics and monitoring software will allow IT teams to quickly understand where healthcare providers are experiencing lags in application performance such as checking a patient in or prescribing them medication. With more granular insight into healthcare providers' and patients' digital experiences, IT staff know where to proactively solve issues before doctors and their patients are impacted. 
Identifying the root problem remotely
It's not quiet on the virtual front either, with the healthcare industry increasingly turning to remote patient care for both COVID-19 and non-COVID-19 related care. From virtual appointments to online behavioral therapy, healthcare providers are relying on digital applications to diagnose, monitor, and become a virtual lifeline for their patients. However, while the practice of telemedicine is a step in the right direction, the success of the remote patient experience is entirely dependent on application performance. 
Imagine you are a doctor with one of the healthcare organizations on the frontlines of the fight against COVID-19, like Doctor on Demand or Doctor Anywhere, and you have back-to-back visits coming up with patients. Suddenly, you experience technical difficulties and are unable to connect to your digital portal, which houses critical patient stats like blood pressure, the date of their last check-in, and even insurance information.
Even worse, you're unable to locate valuable resources like the patient's self-evaluation, which they completed prior to the appointment in order to streamline the healthcare experience. Both you and the patient are frustrated by the delay or worse, your inability to provide adequate care, resulting in a poor and discouraging experience. 
Prior to this recent pandemic, research shows that 84 percent of people have experienced problems with digital services in the last year. Now, in the middle of a global health crisis, there's no tolerance for bad performance when it's a matter of a patients' health. To improve these experiences, health IT professionals must leverage AI and machine learning to pinpoint the moment digital issues arise and automatically remediate issues. This saves IT teams time and resources that could be spent creating new services that will further improve the patient and doctor's experience during the crisis. 

Digital performance is paramount in these trying times when a good patient experience could be a matter of life and death. As medical professionals seek solutions to treat patients and flatten the curve, it's up to health IT professionals to ensure doctor and patient digital applications run flawlessly, both onsite and remotely.
---
About Gregg Ostrowski
Gregg is a senior executive and thought leader with over 20 years
experience. In leadership positions for technology companies including
Research in Motion and Samsung, Gregg was responsible for Enterprise
Services, Enterprise Developer Relations, Sales Engineering and
Ecosystem development. He has worked with many F1000 customers
and partners on digital transformation, mobility application deployments,
DevOps strategies, Analytics, and high ROI business solutions.
AppDynamics was critical for Samsung customers requiring a real-time
view into their application performance & business analytics.