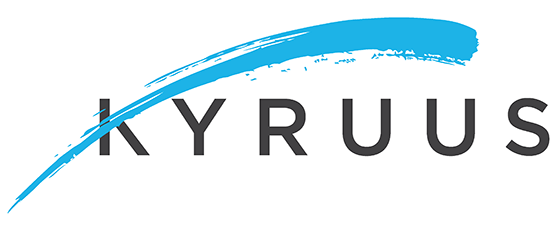 – Kyruus, a provider search and scheduling solutions company raises $42 million in a Series D round led by Venrock and Highland Capital Partners, with financing from other VCs such as Providence Ventures and Salesforce Ventures.
– Kyruus will tap into the new funds to enhance its product suite for health systems and forge partnerships with payers and large employers, as consumers also seek providers via those entities.
Kyruus, a Boston, MA-based suite of patient-provider matching solutions for health systems today announced that it raised $42 million in new financing in a Series D round that brings its total funding to more than $125 million to date. Venrock and Highland Capital Partners led the round, with participation from other existing investors, such as Providence Ventures and Salesforce Ventures. Kyruus, which already serves one in five US healthcare providers, plans to use the new funds to extend its product portfolio while also consolidating providers across the US on its industry-defining platform.
A Better Match Means Better Care
Founded in 2010, Kyruus delivers industry-defining provider search and scheduling solutions that help health systems match patients with the right providers across their enterprise-wide access points. Serving more than 250,000 providers across leading health systems nationwide, the Kyruus ProviderMatch® suite of solutions—for consumers, access centers, and care settings—enables a modern and consistent patient experience, while optimizing provider utilization. The company's award-winning provider data management platform powers each of the ProviderMatch solutions and transforms how health systems understand and manage their provider networks. 
Recent Traction/Milestones
Kyruus welcomed 20 new health systems to its customer community in 2019 and now works with more than 50 of the top 300 health systems nationwide. Its 2019 momentum was fueled in part by health systems looking to replicate the impact that Kyruus has demonstrated with early adopters of online scheduling. As consumers increasingly seek providers who offer convenient self-service, health systems have looked to the award-winning Kyruus ProviderMatch® platform to help them upgrade their digital front doors while driving consistency across access channels.
Kyruus has emerged as the preferred partner for technology companies serving the health system market, most recently announcing partnerships with Brandify and Uber Health. These collaborations built on the existing integrations Kyruus boasts with best-of-breed EHR, CRM, patient reviews, and virtual care leaders. Kyruus will continue to forge partnerships across the digital health ecosystem, recognizing that health systems are increasingly turning to trusted partners who bring their solutions together in an integrated stack.
2020 Strategic Growth Plans
Kyruus intends to use the new funding to solidify its platform as the definitive routing and scheduling engine for healthcare. Among other innovation priorities, the company plans to deploy a suite of enhancements to augment its routing support, foster further schedule optimization, and extend scheduling to new entities. Kyruus is also actively developing partnerships with insurance companies and large employers to enable its health system customers to engage consumers who seek care through these other channels. To support these goals, the company plans to hire 100 new team members in 2020.
"At a time when disjointed point solutions are crowding the market, Kyruus' momentum reflects the value that health systems are placing on an enterprise-wide platform that enables them to engage and route their patients to the right care within the network," said Dr. Graham Gardner, CEO of Kyruus. "We feel fortunate to have developed our solution in partnership with many of the leading health systems over the last decade and are honored to now be in a position to connect more patients to the care they need across the globe."