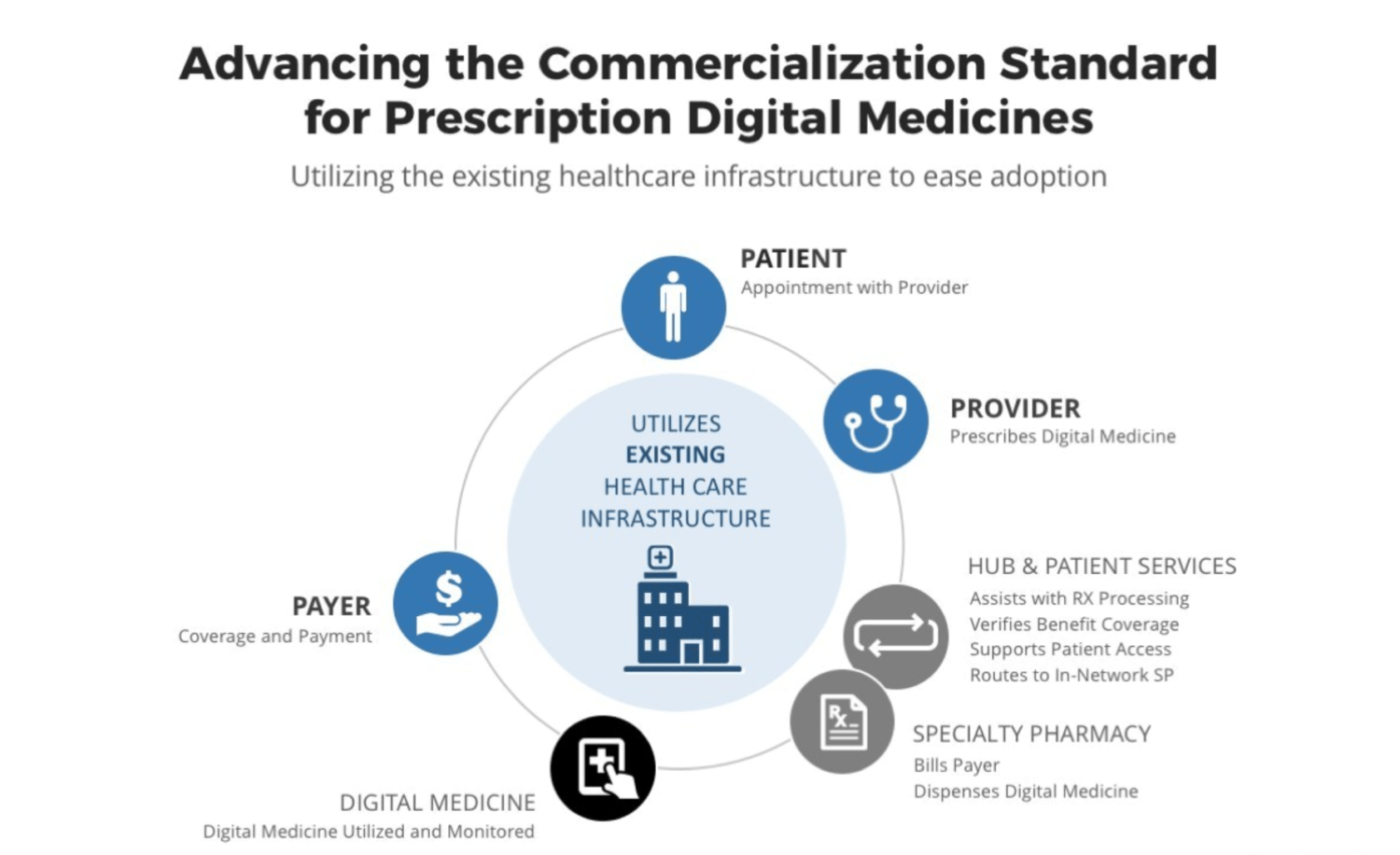 – Cognoa and EVERSANA form a partnership that will enable prescription, dispensation, and reimbursement of Cognoa's behavioral health products.
---
– Cognoa is developing digital medicine solutions to change the standard of care in pediatric behavioral health to improve the lifelong outcomes for children.
---
– Cognoa selected EVERSANA, a fully integrated and independent commercial services platform, to develop and manage a go-to-market strategy that ensures comprehensive market access.
---
 Cognoa, a company at the forefront of pediatric behavioral health, and EVERSANA, an independent provider of global commercial services to the life science industry, today announced a partnership to advance the industry standard by which digital medicines will be ordered, dispensed, and covered by insurance. By leveraging the existing healthcare infrastructure utilized by pharmaceutical companies and medical device manufacturers, EVERSANA will ease adoption by physicians, payers, and patients at commercial launch of Cognoa's prescription digital medicines.
Breakthrough Products That Empower Clinicians and Parents
With this relationship, Cognoa and EVERSANA are, essentially, building a standard for digital therapeutics to be added into medication lists within prescribing workflows so doctors can prescribe them with the same ease as medications, and have insurers pay for them. As more clinically-validated digital medicines emerge, it is critical to establish protocols for how digital medicines are ordered, distributed and paid for by insurance.
Cognoa is a pediatric behavioral health company developing digital medicines. The company's first two products are a digital diagnostic aid and prescription digital therapeutic for autism—both of which have received Breakthrough Device designation by the FDA.
These devices utilize Cognoa's AI-powered digital medicine platform, designed to support earlier identification and treatment of pediatric behavioral health conditions. Working with EVERSANA, the partnership is putting in place a comprehensive go-to-market strategy that effectively supports market access as well as the patient journey through prescription and intake, benefits verification, distribution, and adherence through personalized Hub and specialty pharmacy services.
Why It Matters
"Cognoa is excited to be entering the commercial phase working with EVERSANA, the leader in pharmacy distribution of digital medicines, enabling us to fulfill our mission of changing the standard of care in pediatric behavioral health by ensuring that every child and family has access to earlier diagnosis and treatments," said Brent Vaughan, CEO, Cognoa, Inc. "EVERSANA's national footprint and extensive payer contracts will support the routine ordering and reimbursement of prescription digital medicines. EVERSANA is helping us – as an industry – to unleash the potential of digital medicine. For Cognoa, that means empowering every trusted family physician to improve lifelong outcomes for children."