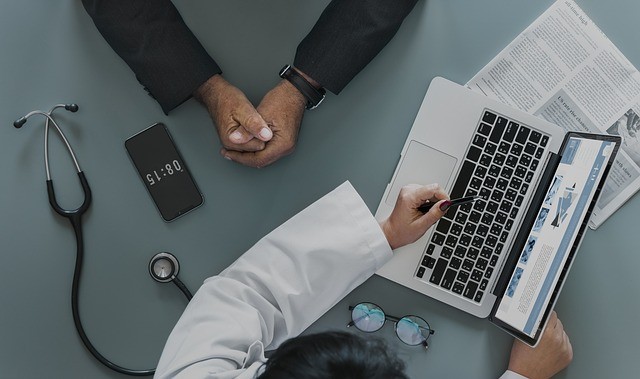 Patients have taken a more active role in their healthcare journey, and with more digital options than ever before, their expectations have significantly shifted. More are taking their healthcare-related searches online –– an estimated 80 percent according to a recent report by Doctor.com –– and adopting a consumer-like approach, comparing and contrasting providers to find a practice that fits their needs to a tee.
With patient consumerism on the rise, it's become imperative for providers to focus on improving their digital marketing efforts –– and the first place to start is with your website. The key, however, is to look at your site through the lens of the patient. Is it tailored to their needs? Does it provide value?
With the number of hurdles healthcare professionals face on a daily basis –– namely the expectation to do more with less –– dedicating a portion of time to your practice's website may seem unrealistic. But, consider this: approximately 63 percent of patients consistently choose practices with a strong online presence and many will move on to the next if they don't like what they see. Ignoring this very vital component could cut your clinic off to a robust pipeline of prospective patients –– something most practice owners simply can't afford to risk.
To help you put your best digital foot forward and attract more patients, here are five simple steps you can implement to dramatically improve the patient experience on your website.
Properly display your NAP (Name, Address, Phone Number)
You have 15 seconds to capture the attention of the modern-day digital consumer. From a patient perspective, there is no bigger turn off than having to search high and low for the basics, including a clinic's name, address and phone number –– otherwise known as NAP. Across all industries, 64 percent of visitors expect contact information to be clearly displayed on a website. A whopping 44 percent will actually leave a website if there is no NAP to be found.
Not only should this key information be prominently displayed on the top of each of your website's pages, but your NAP also needs to be correct on Google, Yelp and any other review sites a patient may visit. A quick Google search of your clinic will help you to determine whether your NAP's information is accurate. If there are inconsistencies, it's typically the result of your company's information not being presented the same way across different directories. There's a useful tool called Moz Local that offers a free listing scan to help you pinpoint any sources of inaccurate information and, with a small fee, even correct them without you having to lift a finger. Whether you spring for the service or not, having consistent messaging across all platforms is important to your practice's overall reputation as it shows you are organized and invested in getting your patients the right information from the get-go.
Curate a list of Frequently Asked Questions
The importance of having an FAQ page available on your website is multi-faceted. Not only do they streamline internal and external efficiencies by addressing prospective patients' concerns prior to them having to contact you, but they also show how committed your practice is to provide a positive and helpful patient experience. Additionally, FAQ pages make your practice more searchable, especially if you're peppering in questions and answers about specific health issues or concerns. For example, when people search for a specific healthcare question that you've addressed on your FAQ page, your practice is more likely to turn up in their search, perhaps drawing their attention to a provider that may not have been on their radar before.
Apart from addressing general healthcare concerns, some other things to include on your FAQ page are the services your practice provides, a comprehensive list of the insurance plans you accept, copay information, cancellation policies, and so on. To get a more complete idea of what your patients are inquiring about, ask your administrative assistants to take note of the most common questions they receive and then add those to the list.
Tell them a little about yourself and your team
Patients want to familiarize themselves with your team before committing to an appointment, so introduce them to a few friendly faces by including an "About Us" or a "Meet the Team" page. Although most provider searches are conducted online, it doesn't mean you should eliminate the entire human element from the process –– nor does it mean you can't have fun with it.
Including a bit of content about who you are can help improve engagement and build trust early on. Also, consider adding photos or even employee spotlight videos to the page as visual elements are generally more appealing than text-only content. The main thing to remember here is that your team page is essentially a tool to bolster your practice's credibility. Use it to not only list your teams' experience and professional achievements but also to deepen the human connection by including things like their hobbies, interests and other personal information. Depending on your practice's culture, you can even get a little creative by adding animated features or artistic elements to further engage your prospective patients.
Empower them to schedule their own appointments
Patients want flexibility and control, and they want to be able to take action when and where they are ready. And this means enabling them to do simple things like scheduling their own appointments online.  In fact, 45 percent of patients prefer scheduling their appointments online and 42 percent are more apt to choose a provider if they offer this digital service.
Self-service tools, like online scheduling methods, not only uplevel the patient experience, they also provide an efficient way for your practice to send out appointment reminders, in addition to proactively managing no shows and late-cancellations.
Don't underestimate the power of reviews
While word-of-mouth referrals from other providers are among the most prevalent ways patients find a new private practice, 81 percent of patients will still read the referred provider's reviews. Reviews carry serious weight, as 90 percent of these patients have admitted to changing their minds if the practice's reviews or star-ratings are weak.
To help your practice acquire positive reviews and strengthen your online presence, don't hesitate to solicit online feedback from some of your most satisfied and loyal patients. Truly happy patients will have no problem helping elevate your clinic's street cred by showering your practice with positive reviews. The easiest way to do this is to simply email these patients with the request and include a link where they can leave their feedback.
For a provider, adopting a marketing mindset might feel like a lot to take on. But your online presence simply can't be ignored, otherwise, you risk turning prospective patients off before they've had a chance to experience your practice, or worse losing them to competitors.
About the Author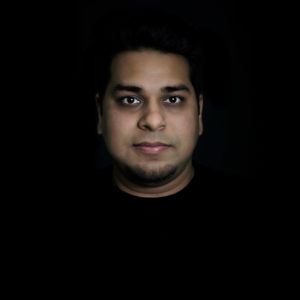 Sahil Saini is the founder of AKOS, an agile digital agency in Phoenix, Arizona, and has more than 10 years' experience working in software development and digital marketing. AKOS' expertise is in launching full-scale digital products and strategic digital marketing for healthcare businesses.